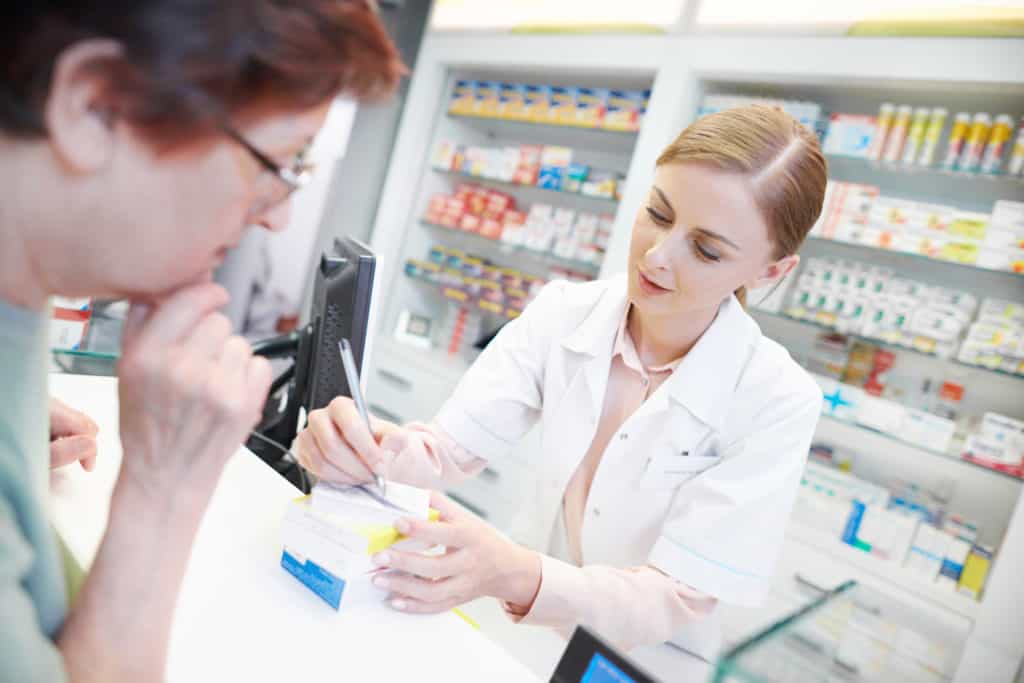 A person's day is indeed incomplete without visiting a retail store. It is what makes retailing one of the most vibrant industries worldwide. If you are willing to build a career in this line, you are reading the right article. Here's how to become a Retail Clerk?
WHAT IS A RETAIL CLERK & WHAT DOES A RETAIL CLERK DO?
Retail clerks facilitate the regular operations of a retail store and serve its customers. Their primary duties involve convincing shoppers, scanning items, totaling the bill, collecting payment, and answering queries. They also clean shelves, arrange goods or promote sales. 
QUALIFICATIONS AND SKILLS REQUIRED F0R A RETAIL CLERK
Education
There is no formal education required to become a retail clerk. However, few employers prefer retail clerks to complete a certain level of education. Therefore, a high school degree or equivalent works in most cases. Post-graduation is not required for this job. 
Skills
Computer Literacy – Any 21st-century job remains unfulfilled without computer skills. Navigating through records, working with multiple software, and maintaining cash registers becomes easier with computers. 


Effective Communication – The primary task of a retail clerk is regular interaction with customers. One should be able to understand the needs of customers and serve accordingly. An outgoing personality and friendly nature are essential for this role.


Mathematics – Basic math is required to complete bills and maintain inventory. A retail clerk should be able to calculate bills and manage stocks. Don't worry! Basic mathematical operations are all you need to learn about. 


Store Knowledge – A retail clerk serves as a medium between goods information and customers. In most cases, clerks remain the primary source of information. Being equipped with product knowledge can help them to answer all queries quickly and effectively. It will also facilitate backend operations. 


Persuasion – Selling skills involve dealing with customers and convincing them to purchase more. A retail clerk should get equipped to solve all the information related to a product. Act as if you are the personal brand ambassadors of your store. 
Training
Retail clerks generally receive training after being hired. Its duration can be a few days or weeks. The motive of training is to equip the employee with customer skills, product information, software usage, and terms of the job. Less established retail stores have informal training sessions. Experienced workers or store owners train the newly hired workers in this case. It includes random verbal instructions.

Generally, there is no standard of the method involved in the training process. Large and established firms believe in professionalism. Therefore, they usually have formal and specialized training sessions. A separate team has the responsibility to upskill workers in the best way possible. 
Certifications
Certifications are courses or assessments that validate a standard of knowledge and expertise in a particular field. They can vary according to different job roles and levels. There can be two approaches to certifications. First is where the employers themselves certify after completing on-the-job training. The second one requires the worker to complete specific certifications before applying to a job. There is no specific certification required to become a retail clerk. But it is always a better choice to advance. Let's have a look at some programs which can put you on a pedestal. They will give you wings while job hunting for a retail clerk. 
Certified Sales Professional: The CSP certification incorporates a strategic understanding of sales processes. A comprehensive analysis of psychological needs is essential to achieve the goal. It also focuses on improving the methodology, time, and consistency of sales. 

Renews after every three years
Education required after high school



Software Certifications: A variety of software applications are in use by retail clerks. It may include SalesForce, HubSpot, etc. Having a certification in them will make you seem well versed in sales and marketing tactics. Tools like Google Adwords can help you to adapt to a hyper-connected world. 


SPIN Selling: Devised by an international training provider, the SPIN program equips B2B selling practices to refine customer dialogues. They promise to accelerate the sales cycle, tackle buyer skepticism, and uncover buyer urgency. Even little things like asking the right questions, reading expressions, and applying research can refine your selling skills. 

Offered by Huthwaite International
Includes both physical and virtual classroom
SHOULD I BE A RETAIL CLERK?
You might have some idea about retailing and building a career in it. The question you need to ask yourself is, do you want to be a retail clerk? Interest and scope are equally crucial in deciding a career path.
Am I comfortable talking to unknown people?
Do I have persuasive powers?
Am I capable of devising marketing techniques?
Can I work under pressure?
Am I patient under all circumstances?
If your answer is YES to all these questions, you are ready to become a retail clerk. 
TOP EMPLOYERS FOR RETAIL CLERKS
Walmart – Walmart employs 1.6 million people at more than 5,000 retail stores and clubs throughout the United States. The average payroll for a retail clerk is around $11.98 per hour.


Nordstrom – Nordstrom is a leading fashion retail store in the USA with more than 350 stores across the country. It pays around $14.26 per hour to retail clerks.


Target – Target is one of the major retailers in the USA and has more than 1900 stores located in different areas. The mean salary for retail clerks is around $12.66 per hour.


Northwell Health – Northwell Health is New York's largest healthcare employer. It has over 76,000 total employees. There is not enough data available for the hourly pay however the yearly salary for a retail clerk is around $48,610.


Meijer – Meijer has more than six supercenters located in 6 states across the USA. It includes Ohio, Michigan, Kentucky, Indiana, Illinois, and Wisconsin. The mean salary is around $11.25 per hour.


Cracker Barrel- Cracker Barrel is known as a chain of restaurants and gift stores in the USA. More than 70,000 people work here. It provides around $8.94 per hour to retail clerks.


Gap – Gap is well-known American clothing and accessories brand. Its subsidiaries include Old Navy, Banana Republic, Athleta, Janie and Jack, Hill City, and Intermix. So there are a lot of employment opportunities available here. The average payroll is around $11.79 per hour for retail clerks.
SALARY OF A RETAIL CLERK
Employers usually pay retail clerks on an hourly basis. The payroll may be subjective to the store's location, qualifications, and prior experience of the worker. Fields like clothing pay less while more technical fields like automotive have higher pay. According to the Bureau of Labor Statistics, the mean salary of a retail clerk in the USA is $14.87 per hour. 
HOW TO BECOME A RETAIL CLERK
STEP 1: Complete Schooling – As mentioned earlier, a post of store clerk doesn't require a certain level of education. But a more qualified candidate will always have an advantage. It is advisable to complete a high school diploma or equivalent. The General Education Development test is equivalent to a high school degree. 


STEP 2: Prepare your job resume and build a profile – A job application is incomplete without a resume. Therefore it is always a great idea to prepare an effective resume. Include your basic details, academic qualifications, strengths, and other necessary information in it. References and documents make your resume validated. Keep updating your resume as needed. 


STEP 3: Apply to retail stores – Now, this is the part where all hard work pays off. There are a variety of retail stores in different fields. Find what matches your interest and expectations. Browse and analyze all options available near you. You can either seek the help of newspaper listings, internet sites, or offline advertisements. Submit your resume with a cover letter. Always apply to multiple stores for more options.


STEP 4: Training – After being hired, use that opportunity to build your skills. Customer service, sales tactics, and product knowledge are some areas that need attention. On-job training can prove to be instrumental in enhancing your professional background. 


STEP 5: Certifications and advancement – Gain some certifications in your field. Seeking advancement will be beneficial for you. After being skilled as a retail clerk, you can ladder up and take managerial positions. There are a lot of options available in this field. 
JOB ENVIRONMENT
Retail clerks work in a physical retail store where they have multiple responsibilities to handle. They can work either as full-time employees or part-time employees. Their job responsibility requires them to stand for most of the time. Other physical work like climbing stairs, bending, and lifting goods are crucial at work. Multi-tasking is indeed necessary. Workers need to be friendly and maintain an attractive environment for customers.

Additional work demand or holiday season can increase work pressure. Excellent problem-solving skills, teamwork, and interpersonal skills are enhanced while working in the retail industry. Although online stores are increasing, retail stores have a decent scope in the future. Employers can put more workload on workers. They may ask workers to do a variety of work in response to online competition. Cost competition is an essential part of it. The Bureau of Labor Statistics projects their demand to grow 7 percent between 2014 and 2024. So all that challenge and learning is worth it. 
TOOLS FOR A RETAIL CLERK
You might have noticed a lot of unique tools or devices in your local retail stores. Once you are employed, you need to work with those same tools. They are essential to make the work effective. There might be some specialized tools in some fields like automotive. But most common tools include:
Scanners: There are price scanners or barcode readers present in retail stores. The scanner reads the barcode, informs the price, and updates inventory. LED light is located at scanners to ease the task.


Receipts: Receipts serve as an acknowledgment of what was purchased by a customer. It includes a list of goods, the date, time, and amount spent. A copy of the receipt is given to the customer while a record is maintained by retail stores.


Shopping Carts: The basic use of shopping carts is to move purchases around the store. It is a container with wheels attached to it. The purchases can be transported from shelves to the billing counter easily. 


Inventory: The retail stores always maintain merchandise available with them. They are updated regularly either on a register or retail store's server. The data helps to bring a balance between demand and supply of goods. 


Banners/Display: Promotion of goods is a crucial task of retail stores. Eye-catching displays around different locations help to show any offers, discounts, or new products. Marketing is involved in this task.
AVERAGE SALARIES OF RETAIL CLERKS IN DIFFERENT STATES
The employment level of retail clerks may vary across different locations in the United States of America. The states can be ranked accordingly. The U.S. Bureau of Labor Statistics has compiled relevant data. 
Based on employment:

Based on location quotient:
Based on the annual mean wage:
MORE CAREER OPTIONS IN RETAILING
ENTRY-LEVEL POSITIONS: 
Newly hired workers are a part of this category. They may require little or no skill depending upon the responsibility. Some of the commonly known positions are:
Cashier
Inventory Associate
Automotive Parts Specialist
Retail Sales Consultant
Stocker
INTERMEDIATE POSITIONS: 
These positions bring some authority and leadership to the worker. In addition, they act as a bridge between entry-level positions and managerial roles. Some of the positions are:
Supervisor
Floor Leader
Team Leader
Department Manager
Customer Service Representative
MANAGEMENT ROLES: 
Management positions are called the top positions in the retailing sector. The duties and importance of the job may be different in retail stores of given sizes and influence. Sometimes the owner of the store can perform multiple functions like a manager, customer associate, etc. This task and job roles are more specific in large retail stores. There are different managers for handling a single region called area manager. A regional manager is someone who gets assigned multiple regions of a chain. Similarly, there are many management roles. Some of the examples are:
Area Manager
Regional Manager
Sales Manager
Customer Service Manager
General Manager
FREQUENTLY ASKED QUESTIONS
Is a retail clerk a cashier?
Retail clerks and cashiers are overlapping in nature. A cashier only deals with collecting cash and issuing receipts on the front end. Whereas retail clerks need to perform a variety of daily tasks. These tasks include moving around the retail store, cleaning shelves, organizing goods, etc. 
Do retail clerks make decent money?
The majority of the workers earn around 14$ as retail clerks. The pay is decent as this job doesn't require advanced skills. But if one is passionate about money, they might consider switching to other non-retailing jobs. 
Is it easy to get hired at Walmart or Target?
One can easily apply for these retail stores through an online or offline medium. Walmart or Target may ask you to submit an application or even give an interview. The skills required for the job are easy to learn. And the training may last up to a few days. 
What is the minimum age required to work as a retail clerk?
A person needs to be at least 16 years old to apply at a retail store. However, the age factor can be highly subjective to a given area and employer. 
REFERENCES:
https://www.bls.gov/oes/current/oes412031.htm
How to become a Retail Clerk?