A loan officer is a member of the staff of a financial organization that deals with the company's customers who want to access financial credit in form of loans. He is responsible for assessing, evaluating, qualifying, and certifying the customers in question to access loans. Not only does an officer-in-charge of loans grant loans to the intended customers, but he also works on the recovery of past-due loans.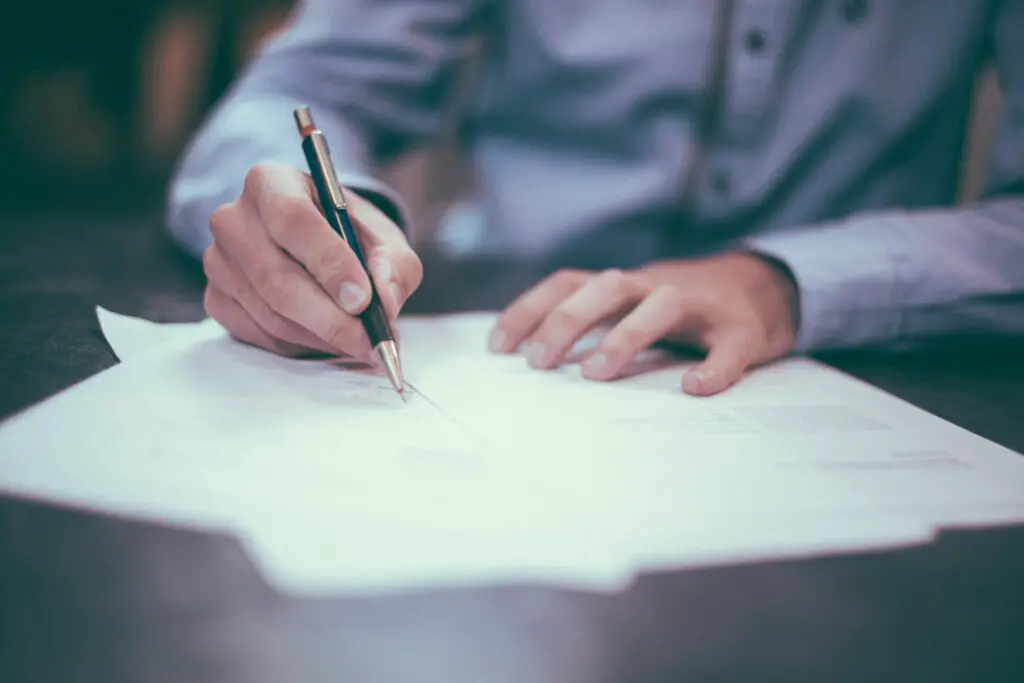 The financial institutions that usually engage the officers of the service in charge of loans include commercial banks, credit units, mortgage banks, and so on. As an officer in charge of loans, you're expected to have full knowledge of loan engagement, he also understands and assimilates the rules and regulations that guide the operations of the banking industry, and understands the proper documentation involved in credit lending.
Statistics show that 61% of people who function as officers in charge of loans have college degrees or something higher. To be an officer in charge of loans in financial institutions, you must have a background in accounting-related fields such as accounting, finance, banking, economics, and so on. Although many community colleges run diploma courses, you must qualify as an officer in charge of loans. If you are interested in becoming an officer-in-charge of mortgage loans, you might need to take some additional pre-licensure qualifications as required by the mortgage regulatory body.
A full discussion is provided below as we discuss the necessary conditions for becoming an officer in charge of loans, the job description of an officer in charge of loans, and several other related issues.
Types of loan officers
Commercial loan officers: These are the officers that work with businesses that want to obtain loans for business expansion or to purchase equipment and machinery.
Consumer loan officers: Consumer loan officers work with people that want to get loans for personal use such as auto loans, student loans, travel loans, and so on.
Mortgage loan officers: Mortgage loan officers help customer to get loans for the purchase of homes and acquired landed property.
Loan collection officers: Loan collection officers are otherwise known as debt recovery officers. The work on recovering the due loans to recover them to the bank's coffer.
Loan underwriters: Loan underwriters have the responsibility of qualifying customers who applied for loans by examining their provided documents to determine if the customers have good credit standing. They either accept or reject applications based on the industry's and the bank's stipulated rules and regulations.
Job description of loan officers
Most financial institutions that want to hire officers in charge of loans usually have specific job descriptions they set out. Such descriptions include
Loan-oriented experienced individuals with knowledge of the financial industry
Have experience in customer relationship services
Have good communication skills and interpersonal relationships
You're to function as a representative between the applicants that want to get the loans and your organization.
You're to meet with applicants who want to get the loans, examine their documents, qualify the applicants, and discuss the terms of loans
Monitor the maturity of loans and update the customers' records
Operate within laws that govern the industry 
Functions of loan officers
They meet with individuals or companies that need loans: In most organizations, as an officer in charge of loans, you're expected to make contact with potential customers or companies that might need loans. There are several means to achieve this. You could use cold calls, cold emails, pay a physical visit to the potential customers' locations, or through referral.
During such a visit, you're expected to discuss your company's products that are, the different types of loans. Since you're the one visiting, you might need to convince the customers of their need for the loans.
If they show interest, you're to collect their personal information using your company's loan form. Also, you will have to discuss the terms and conditions associated with the loans, such as the repayment period, and the interest over and above the amount they're collecting as loans.
Evaluate the customers' qualifications: After collecting all the necessary personal data about the customers, you're to evaluate if this customer is qualified for the loans. Look at his credit history, and check the present level of income. If it's an organization that wants to get loans, you have to go over the company's financial record such as the company's daily ledger and so on.
Ensure compliance with the industry's regulations: There are federal as well as state laws that guide the operations of financial institutions. You must ensure that nobody obtains the loan under your watch without adequate compliance with those laws and regulations. If the customers comply, then, move to the next stage. If they do not, tell them what is missing, and put them through.
Approved the loans: After getting the nod from the necessary authority in your company, you're expected to grant the loans to the customers. 
Conclusion
Working as an officer-in-charge of loans can be a promising career. But it requires a long-term plan because you need to have a degree in the relevant fields of study, which could be banking, finance, accounting, economics, business administration, and so on. Possessing additional professional qualifications can be an added advantage for you. 
You need to have a good knowledge of the industry and be familiar with the regulations that guide the operations of financial institutions. 
Working as an officer-in-charge of loans requires you to have good knowledge of customer relationships and demonstrate interpersonal and fluent communication skills. Be prepared to meet people from different backgrounds and know how to adjust yourself to different situations. Through this article we have learned about How To Become a Loan Officer?
Frequently Asked Questions
How long does it take to become a loan officer?
You can become an officer-in-charge of loans within 5 to 6 years. This is because you need to spend about 4 years to complete your degree program and work in one capacity or another for about 2 years to get experience. Most organizations will require people with a minimum of 2 or 3 years of experience to occupy their loan officer's seat.
How much do loan officers earn?
Depending on the industry, if you work as an officer-in-charge of mortgage loans, you could earn between $45,000 and $80,000 per year. If you work in a bank, you earn between $50,000 and $90,000 per year.
Do I need a degree to work as a loan officer?
Having a degree before you apply for a position as an officer-in-charge of loans can give you a better chance. However, there are community colleges that offer diploma courses that will allow you to work as an officer in charge of loans. 
How To Become a Loan Officer?