Sherriff is an appointed law enforcement agent or officer that is put in charge of overlook a certain county. Depending on the state they came from, a sheriff must finish a four-year term duties and they are in charge of all deputy sheriffs, the sheriff's office, and law enforcement operations within a county.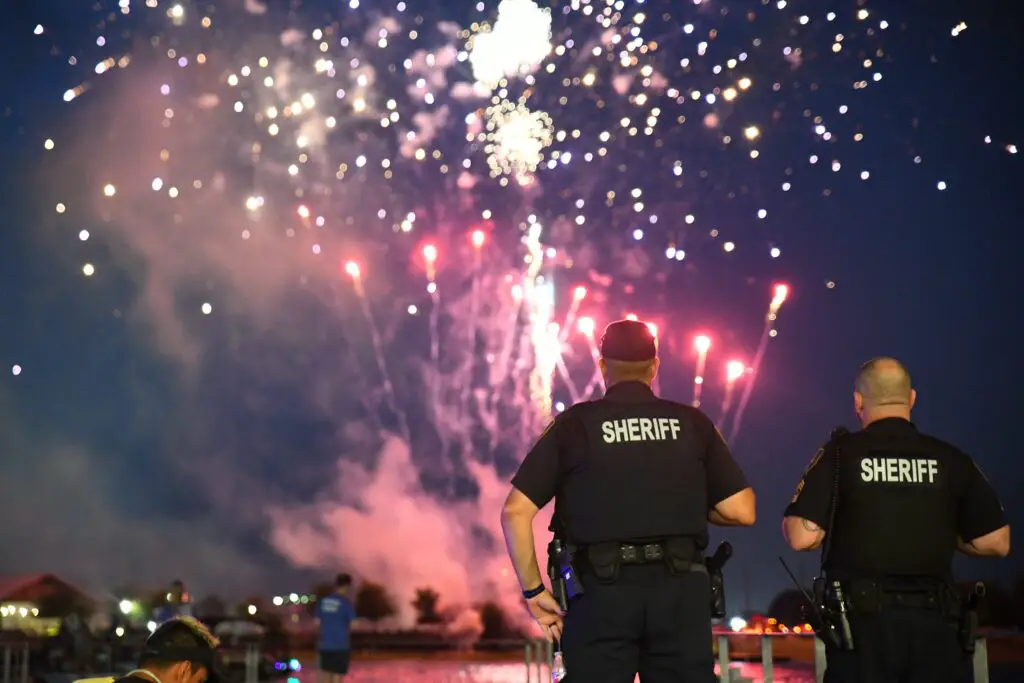 To become a Sheriff, one must obtain a high school diploma, or bachelor's degree, complete academy program, obtain law enforcement experience, apply for a deputed sheriff position, complete some years in this role, apply to work for this position, campaign for the position you desire and take an oath.
The Role of a Sheriff in a County
As a Sheriff, there is a need to work closely with local government leaders and other law enforcement officers to maintain a safe place for all citizens living and working in that environment. Below are some of the sheriff's responsibilities:
Identify criminal patterns, study the trends of the crimes within the local government, and always be ready to enforce the law
Keep communication line active with the police chief who is in charge of a particular area within the county
Always give a brief report to the deputy sheriff on events onto the next action and directive from potential emergencies
Help other police officers and deputy sheriff at any crime scene to arrest and interview suspects
Assist in the preservation of the crime scene for further investigation
Help in the coordination with pressmen/women to create press statements on the current crime and the suspects arrested
Help to monitor feedback from the citizens/residents and look into cases with a deputy sheriff and police officers to determine what next thing to do
Help to evaluate other candidates applying for the sheriff position and take part in the hiring process.
Needed Skills
A sheriff needs the necessary skills to carry out his/her duties successfully. The beneficial skills are interpersonal communication with law enforcement officers and the public, paying close attention to details, physical fitness, an improved and ethical mindset in both private and public places, knowledge about the community working under, full knowledge about local law, and Possessing public speaking abilities. These skills enable one to be aware of the responsibilities of a police officer.
The Requirement
Becoming a state sheriff has a lot of requirements to meet to be eligible. Below are the steps to take to become a sheriff;
Obtain a High School Diploma
Earning a high school diploma is the first requirement to obtain to be eligible for any prospective police officers and other law enforcement agents in the county. There is a need for every law enforcement officer to obtain a high school diploma.
Also, there is need for a law enforcement to have a college degree to enjoy the benefits. It is on record that those officers with college degrees receive higher salaries and they can use their degrees to market their eligibility to the public and other officers of the law.
Completion of a Police Academy
Going through the police academy successfully makes one eligible to be a county sheriff. Without training in the academy, there is no way anyone can become a county sheriff. A period of 3-6 months is needed to complete the training program with a combination of classroom tutoring. 
Application for a deputy sheriff position
Applying for the post of deputy sheriff differ in different countries around the world but originally there is a need to submit a resume, participate in an agility test, undergo an in-person interview, and participate in a written examination.
Deputy sheriff Intern-ship 
This stage enables one who vies for this position to possess the necessary knowledge of the duties and needed skills. Participating in the internship help one to decide if to continue with this role, the type of skills needed, and the quality need to succeed as a sheriff.
Campaign for the Position
This stage means that when the application one submits goes through, one can start campaigning for this position within the state. For anyone to have an effective campaign process, there is a need to work with campaign specialists, and design campaign adverts and other marketing materials. The act of engaging the public through various media outlets (community events, social media, and press statements) is a major requirement in the campaign for this position.
After every campaign for this position, there is an election. At the end of the election, there is a winner. If one wins the election to become a sheriff, there is likely to take an oath of office and sign a contract with the local government. As an elected sheriff, one receives a briefing about past and present activities in the office of the sheriff and community.
Conclusion 
Becoming a respected sheriff requires a major process and this process makes one eligible to be called a sheriff. Police and detective occupation will rise to a 5% increase from 2023 to 2050 according to the Bureau of Labor Statistics (BLS). It is compulsory to have the necessary skills and knowledge as a sheriff to carry out the duties assign successfully. Also, there are various careers one can consider taking in law enforcement. One can become a police personnel and carry out the same duties as a sheriff at a city level. 
FAQs
What are the first, second, and last steps to becoming a sheriff?
Earn a college degree, attend a police academy, and take an oath of office
What are the necessary skills to possess as a sheriff?
Interpersonal communication, attention to detail, physical fitness, an ethical mindset in both private and public places, knowledge about community law, and public speaking abilities.
What is the most significant role of a sheriff?
Keeping communication lines active with police officers who are in charge of a particular area within the county.
What are the job opportunities in a security career?
Private investigators and police detectives.