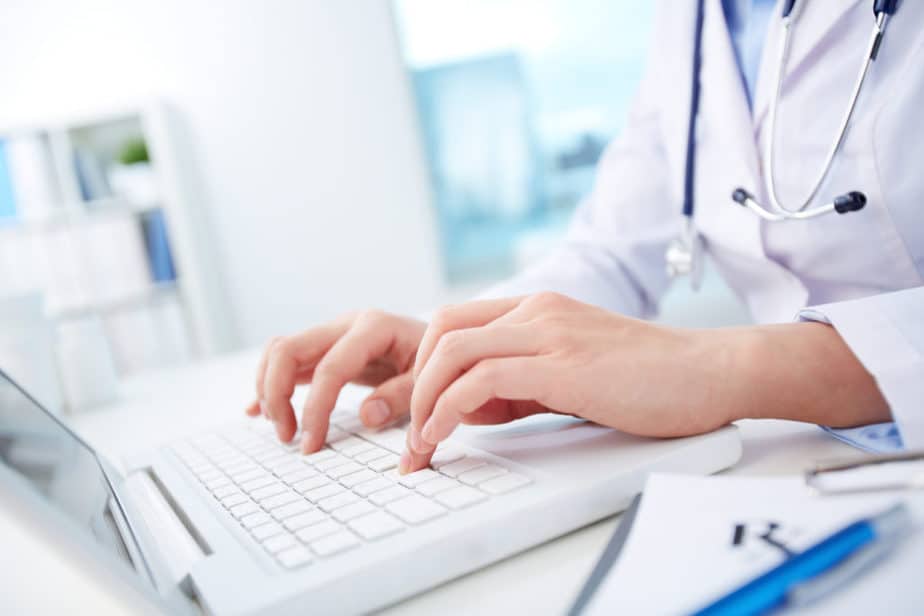 With the sudden rise in the arrival of new viruses and diseases, it has become crucial to identify the cure and study the reason behind its cause. This lead to the demand for the conduction of more clinical trials. But the success of the clinical trials depends on the accuracy of data collection. An unclear and incorrect data can lead to a wrong conclusion or harm the reputation of research organizations. Here comes the role of clinical data managers, who are real heroes responsible for the success and failure of clinical trials. Here, we'll know How to Become a Clinical Data Manager?
To get a job as a clinical data manager, you need to acquire a bachelor's in life science, computer science, information technology. Or can go for masters in engineering, information technology, life science, or other related fields. Along with this, you need to possess leadership skills, decision-making skills, communication skills, computer skills, analyzing skills, etc. 
If you have a passion or prior experience in healthcare and want to combine it with your data management knowledge, you can consider a career as a clinical data manager. 
Before understanding the process of becoming a clinical data manager, we need to understand the basics of this field. 
What is Clinical Data? 
Clinical Data is the essential resource for healthcare and condition of medical trials. Clinical Data is either collected during patients treatment or specifically ordered to conduct formal clinical trials. Clinical Data collection performed in different ways:- 
Electronic Health Records (EMR) 
These are the purest type of clinical data, as it includes the digital history of patients. EMR contains the complete medical information of patients. From their ongoing treatment to their past medical diagnostics. It's collected during the patient's ongoing treatment at a hospital, clinical or medical facility. EMR is used for the sole treatment purpose of the hospital and not provided to researchers. 
Administrative data is related to Electronic Health records. It contains the hospital discharge data of patients. Government agencies use this data like AHRQ for study. 
Patients / Disease Registries
 Patients/Disease Registries are clinical information systems that store important data of patients with certain chronic conditions such as cancer, diabetes, Alzheimer's Disease, heart disease, and asthma. It often acts as a source of critical information for managing patient conditions. 
 Clinical Trial Data is data collected for the conduct of clinical trials. Clinical Trials reflect applications of a new drug, device testing, or treatment methods. Data collection for clinical trials determines its outcomes on patients. 
What is Clinical Data Management? 
Clinical Data Management (CDM) is responsible for the collection and management of research data. The data is collected and managed as per the regulatory standards to ensure it's complete and error-free. This data is collected to perform Clinical Trials. 
These Clinical trials follow the standards set by federal, state, and local regulations. Clinical Data Management's ultimate purpose is to verify that collected data supports top findings from the research. It will ensure the safety of public health and retain confidence in marketed therapeutics.  
What is a Clinical Data Manager? 
Clinical Data Manager is an integral part of clinical data management. They are responsible for the proper collection and storage of data. In addition, they help in the setup and the conduct of various medical research projects. It mainly covers clinical and pharmaceutical trials. 
Clinical Data Manager leads the team for the collection, management, and reporting of data. They make sure that the data is accurate, secure, and error-free. They should possess SDTM mapping skills, Excel, programming and should understand Metadata. 
Mostly, large pharmaceutical companies hire clinical data managers for clinical trials. But you can find clinical managers in other medical sectors like hospitals, private companies, government organizations, and research institutions. They work with the research team to formulate statistical comparisons, research reports, data charts, and other presentation material. They often travel to conduct research and attend team meetings. Knowing a foreign language adds as a plus point to understand different studies.
What does a Clinical Data Manager do?
Clinical Data Manager is an essential element in the success of Clinical trials. They are responsible for setup as well as the conduct of clinical trials. Clinical Trials evaluate the effectiveness and safety of medicines, medical instruments, and in-vitro diagnostic (IVD) devices used to support regulatory submissions or marketing claims. 
Before performing clinical trials, clinical data managers need to understand the relevant system to enforce best practices and utilize recent IT developments. They are the lead members to decide data collection options and tools that ensure effective conduction of Clinical trials. 
They have to perform several specific tasks before conduction of Clinical Trials:- 
They formulate and Validate clinical databases.
They develop data management plans in various areas. It includes coding, data transfer, reporting, and workflow.
They create technical specifications for data management programs and share them with IT staff and involved departments.
They select tools for the efficient collection of data. It includes an electronic data capture system used for long-term data collection. 
They are responsible for resolving the problems with databases.
They lead the team and train clinical trial staff about software usage or technical procedures. 
While leading the team, they ensure that the clinical trials are performed as per the standard of clinical protocols and set regulations. Institutional Review Boards (IRB) and Regulatory Agencies are two regulatory bodies that review and approve the proper completion of clinical trials. 
Clinical Data Managers' roles vary from organization to organization. For large companies, the work of Clinical Data Managers' may stop after the completion and submission of data to the statistical team for further analysis. Compared to that, in small organizations, Clinical Data Managers are responsible for effectively conducting all the activities throughout the clinical trial. It consists of conducting data analysis that includes various tasks like identifying and reporting data trends and sharing the findings with the key stakeholders. 
Apart from that, as a Clinical Data Manager, you are responsible for performing few other tasks: 
You are responsible to effectively manage and lead the team for the proper conduction of clinical trials.
You have to lead the team by training the staff, evaluating team performance, and resolving the issues by conducting proper clinical data collection. 
It is your responsibility to create and maintain a data management plan as well as case report forms. Later, these forms generate efficient data management techniques. 
While reviewing data, you must think about a broad level. It means research should be beneficial at the study level, subject level, country level, and site level.
You have to report the findings and study progress to the project managers. As the collected data act as the first indicator of study progress and helps in further analysis. 
At the end of clinical trials, you ensure that all the data management activities get appropriately completed. 
After the complete clinical data database is stored, you need to find methods to transfer data to the statistical team for analysis. 
How to become a Clinical Data Manager? 
With the advancement of technology, the need for IT professionals has seen sudden demand. From feeding data on computer systems to implementing new tools to find better results. It became a trusted source for every field or organization. 
Pharmaceutical Organizations also require individuals with excellent skills in computer and software. If you have efficient computer skills, know the functioning of current software used in healthcare, have experience in the clinical field or, are passionate about healthcare. Then you can make a career as Clinical Data Manager. 
To become a clinical data manager, you need to acquire some basic knowledge and experience: 
Education 
Educational requirements vary as per the employer or the firm. For example, while some prefer IT professionals, others look for medical-centered courses.
 To become a clinical data manager, you can start by acquiring four years bachelor's degree in the field that includes IT work to gather a better understanding of computer software and tools. As well as getting a bachelor's degree in the healthcare sector is required to enter the medical field. 
You can take a bachelor's degree in life science or computer science. These degrees cover main criteria such as research method,  science, biology, pharmacology, anatomy, or ethics.
Getting an advanced certification is an effective way to open doors for better opportunities. Most clinical and health organizations prefer master's degrees in life science, computer science, information technology, engineering, or other related fields. 
Elective courses in information systems management and systems development sharpen your required technical skills as you have to perform in the current IT-based infrastructure.
Other than that, you can obtain various certifications offered by organizations. It includes health informatics, data management, or biometrics. Also, organizations like the Society of Clinical Data Managers run a Certified Clinical Data Manager (CCDM) program that trains individuals into credible, qualified and trained, professionals in data management. The program is prepared to provide a combination of education as well as work experience. Acquiring a CCDM indicates to employers that you have gained a certain level of knowledge in clinical data management.  
Experience 
Along with the educational qualifications, you need to have the experience to become a clinical data manager. You need to have multiple years of experience in supporting clinical data collection. You need to gain experience as a clinical data analyst, project data manager, data programmer, EDC implementer, or project data manager.
 Gathering experience in these fields reflects you as a strong candidate for getting a job in the position of clinical data manager. Other than that, you need to have an expert understanding of Google Cloud Platform, ICH, or other regulatory requirements to ensure the proper conduction of studies. 
Skills required to become a Clinical Data Manager? 
The job of Clinical Data Manager is the combination of technical expertise, medical knowledge, and management requirements. Apart from gathering data or managing databases, you need to possess some basic skills to enter this field. 
Speaking and Communication Skills 
As a clinical data manager, you need to possess practical speaking and communication skills. In addition, you have to convey the information to the team and project managers. 
Leadership is one of the most crucial traits to become a clinical data manager. You have to lead the team involved in clinical trials. It includes training team members, evaluating staff, and finding solutions to any issues during the clinical trial process. 
The process of data collection is performed with proper precision and without any errors. So, you need to be detail-oriented because clinical trials' success depends on the clinical data manager and its teammate's precise data collection. 
To become Clinical Data Managers, you must be efficient in making decisions. For example, you have to decide about data collection methods and data collection suppliers. 
Apart from collecting data or making decisions, you need to possess critical thinking skills. Clinical trials are performed to obtain precise results, but many times unexpected events occur during this process. You have to solve these issues to achieve desired results. 
Clinical Data Managers work under a strict schedule. You have to manage your priorities and complete your duty before the deadline. In addition, multiple times, you need to collect and manage various data or studies at the same time. 
Project Management Skills 
You have to manage all the activities related to the process of clinical trials. You need to supervise, direct and develop a team as per the work requirements. As well as identify personnel according to the necessity. 
Clinical Data Managers should be able to work on current computer systems used in the medical field. It involves conducting clinical trials through Electronic data capture (EDC). 
To perform precise clinical trials, clinical data managers need to be good listeners. You have to pay attention while listening to others, understand their ideas, ask appropriate questions, and not simultaneously interrupt during serious discussions. 
What is the career outlook of clinical data managers? 
Over the past few years, the demand for IT professionals and elaborate data collection increased. In addition, the responsibility of clinical data managers has changed and boosted their need to operate new data systems. To get a job as a clinical data manager, you should be skilled in advanced computer science. 
With the advancement of technology and the increase in clinical trials, companies seek individuals that can work on advanced computerized data management. Most medical organizations use Electronic Data Capture (EDC) to conduct clinical trials. An Electronic data system is efficient for long-term data collection. 
The use of EDC increases the demand of clinical data managers, as it requires proper validation, installation, and training. To become a clinical data manager, you need to be qualified to operate and manage EDC. 
As a clinical data manager, you can work for hospitals, biotechnology, pharmaceutical, IVD companies, or medical devices. Also, you can work for contract research organizations (CROs) that hire professionals for the conduction of clinical trials. 
Hospitals and research institutions also recruit clinical data managers for the management of clinical trial data collection. As it decreases the cases of cyber and assures proper data management. 
How to obtain experience to become Clinical Data Manager? 
For the job of Clinical Data Manager, the companies hire individuals with appropriate experience. It includes experience in data management by working as a data specialist or data analyst. Companies also check if you have prior experience in project management, or successfully leading a team.
For taking a specialist position, you need to perform extra data management responsibilities. Because companies expect you to know about different cloud-based EDC- systems like Medidata Rave and Oracle Inform, along with that, you should know about the industry standards set by the Clinical Data Interchange Standards Consortium (CDISC). 
To get this experience, try to acquire a Clinical data manager or data analyst job at small companies, hospitals, or Clinical Data organizations. In smaller organizations, data collection is minimum, and the size of clinical data is small. 
Effectively conducting clinical data collection even in one study increase your chance of getting hired by big firms. As it reflects employer, you are capable of managing big projects. 
Even some companies promote individuals within the organization to the position of clinical data manager. Try to develop your skill and manage as many projects as possible. 
What is the salary of a Clinical Data Manager? 
The salary of a clinical data manager depends on various factors. Like, organizations size, the purpose of hiring, or the location of the organization. As per zippa.com, the average salary of clinical data managers in the USA  is around $87,512 per year or $42.07 per hour. The people at the lower 10% with less work get about $63,000 per year, while the top 10% get up to $1,20,000 per year. 
Location act as a critical element to determine the salary of clinical data managers. If you want to earn more, get a job in the city with higher pay. Some of the top-paying cities are Massachusetts, New Jersey, Connecticut, Oregon, and Maine. 
| | | |
| --- | --- | --- |
| City  | Average Salary | Salary per hour  |
| San Francisco, CA | $1,04,980 | $50.47 |
| Boston, MA | $99,732 | $47.95 |
| Paramus, NJ | $97,415 | $46.83 |
| Ridgefield, CT | $95,668 | $45.99 |
| Gaithersburg, MD | $94,084 | $45.23 |
| Washington, DC | $90,923 | $43.71 |
Top Clinical Data Manager Interview Questions: 
If you are going to apply for the position of clinical data manager, here is a list of few interview questions. It will help you to prepare the basics about what your recruiters can ask. 
Q: What is your management style? 
Don't label yourself. 
Instead of answering with progressive, managing, or consulting, choose the situational style. Answer it by saying that you can work as per situations. It shows your capability to handle big projects. 
Q: As per the role of Clinical Data Manager, what experience do you have? 
Most recruiters search for professionals with honesty and work experience, for example, it, so. So that you can apply that experience to your future work or given position, try to answer with honesty about what you have done. But make sure to customize your answer according to the job. 
If you did not have too much experience, start preparing your answers in advance. Think about your past experiences and how they will apply to the current position. Keep it factual and as per your acquired experience. 
Q: Our field is continuously changing. What have you done with regards to personal and professional development for the role of clinical data manager? 
It is the perfect question to reflect your personal and professional knowledge and skills to employers. Try to plan it to attract your potential employers. Remember one thing that companies always look for self-motivated, progressive, and goal-oriented employees. Keep your answer specific to your position, and don't show off. 
Q: Tell us about yourself 
It is one of the most favorite interview questions for any job. Even though it acts as an icebreaker, don't go too far. Keep your answer simple, precise, and character builder. You can tell about your qualifications, work experience, related hobbies or other interests. Answer it in a story way and keep them chronological. 
Q: How did you find about about this position, and what do you know about us? 
Every company likes candidates with prior knowledge about their organization. This question serves as the perfect time to stand out from the crowd. Show them you are interested in this job and have in-depth knowledge about them. 
Start your research online through their website or social media sites. Like their Facebook page, LinkedIn profile, or Instagram profile. 
If they have a website, check the About us or mission/vision pages. Other than that, read about its founders, key people, and their work, companies working structure, core values, or recent achievements. 
Conclusion 
The career of clinical data managers is growing, and so is the demand for trained professionals. If you want to pursue your career in the IT sector that allows you to work in the Healthcare industry, you can become a clinical data manager. 
This career requires a perfect blend of acquired knowledge, field experience, and relevant skills.  Also, try to learn new skills and get updated with the functioning of the latest software in clinical data management. 
How to Become a Clinical Data Manager?