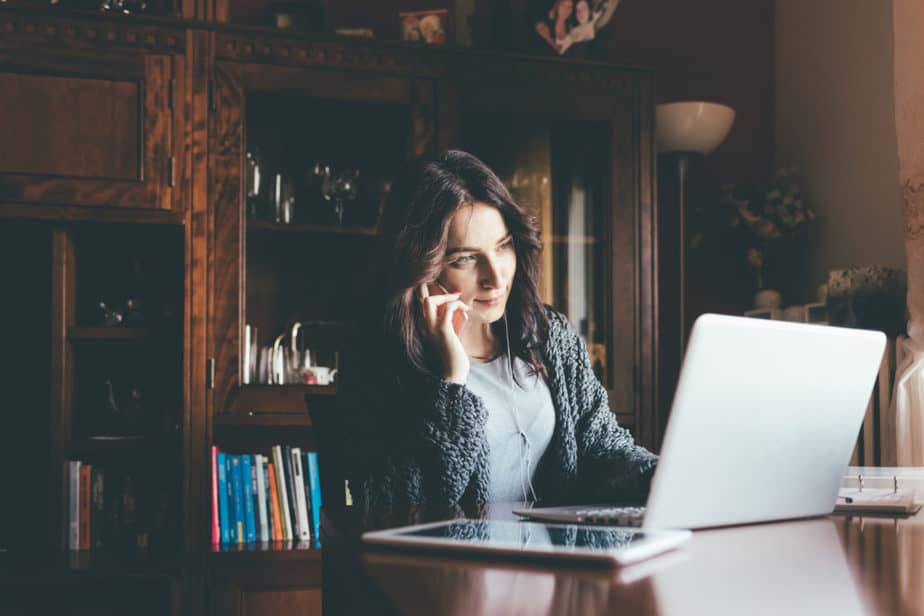 Asking for a job is the most basic way to put an impression on the company or wherever you are applying for; it's a crucial first step in your journey; here are some ways that might be useful for your next job application. Here is the guide for How To Ask For A Job?
Asking for a job can be done through mailing or an interview in person. Either way, it is essential to keep in mind that most of your manners and your body language will speak to them more than you do. Dress formally and keep it clean; it makes you look more responsible and reliable. If in-person, replying slowly and calmly may show them that you are calm even in dire situations.
In an email, try not to put everything in one sentence or paragraph, or even try not to say everything in one go. If possible try to contact the central staff of the manager and make a good impression on them to increase your chances of getting shortlisted more quickly. Always do your research before asking for a job in the company. Show them that you are genuinely interested in the company and are passionate about the work. Here are some steps and that might help you in your following interview/email –
Important points to know 
Being polite and formal helps in having a great conversation without any hesitation.
Asking more about the jobs makes it feel like you are interested in the job more than finding out how much it pays and its availability.
Try to stand out from the crowd, be yourself.
Most people try to copy from the internet to impress the interviewer and lose the opportunity, learn what the company is looking for, and go prepared. Don't copy from the internet but be yourself, answer them in your way but always be polite.
If asked in person, be confident.
Confidence is one significant factor for an interview to be great; most people don't show confidence in themselves or if they would be able to handle the job properly or not.
Have a positive attitude.
A positive attitude is always contagious. Not only will it make you trust more with the job, but it will also give you more confidence in yourself. In addition, having a positive attitude shows that you are up for challenges and are ready to overcome them.
Don't be hasty and try to reply in a day or two; sometimes, it takes time to process and evaluate.
It is not always necessary that you be selected, so apply to other jobs of your interest with similar demand of skill set.
Basic steps on how to ask for a job
Know they are hiring or not
Write a polite email to the company or company manager, asking if they are hiring at the moment or not. If not, email then you can directly call and ask.
Send a formal email letting them know that you are interested in the job and want to apply, show interest in their company and their work and let them know that you have the relevant skillset they are looking for and can improve more under them.
Ask for an interview in an email. Kif reasonable can have an interview for about 15-20 to get to know you better and have a better conversation between them and you.


Attach your resume. Always send your resume with your email to let them have a look at it.
Important things to remember while writing an email
Using plural words like "we" "us" makes you look like you are one of the team, and through a psychological effect, the person reading or listening also starts to see you as one of the team.
Present yourself properly
Just attaching your resume won't impress the manager; list your skills, tell them how you can be a great asset, list your qualifications, and tell them how much experience you have.
Show interest in the company.
Showing interest in the company indicates that you are willing to work hard for the company to reach greater heights, showing interest in the company and in their work.
Example on how to ask for a job.
Sir (name), my name is (your name), I was looking for job opportunities, and I happen to come across yours (or describe how you found the job); I have researched a lot about your company. I am intrigued; I see your company as very captivating and want to apply for the job opening. My skill set matches the requirements; I have (no. Years of experience that you have) years of experience in the domain and wanted to polish it more under your company. I am very passionate about my work and your company and would love to take it to greater heights. I would love to have an interview of about 15-20 min for you to know my skills better. I look forward to hearing back from you.
Tips for when being interviewed
When you get the chance to speak, show them that you are enthusiastic, very hardworking, willing to work hard for the company, and interested in the work. 
Have clear and calm communication without hesitation or nervousness; it will lead to a great conversation with the interviewer sparking interest in them to talk to you more.
Try to use plural language.
Use plural language not only in email but also in interviews. It does the same thing in person as in email; it makes them see you as one of the teams, making them more comfortable and willing to hear you.
Dressing formally and well makes you more confident and makes you look more reliable and confident with a positive attitude, which is very useful.
Conclusion 
Asking for a job is not a very simple task; many other people are trying to get the position you are going for, be resilient and keep moving forward. Companies look for people who are up to the job, know your skills and drawbacks, prepare yourself for interviews, and always be confident.
Always be patient and tenacious; it is not that you will always get a job offer, be confident in yourself, keep looking for more jobs, and keep moving forward; it may sometimes take even to hear back from the company you applied to, so be patient.
Frequently asked questions
What do I say when asking for a job?
Make them know that you are interested in the job and also interested in their company.
How to know if the company I like is hiring?
You can search online or ask an employee that works there or ask on their reception.
What are the most common questions asked in an interview?
The most common questions that asked are –
What are your weaknesses?
What is your strength?
What are your goals?
What can you do for the company?
Why should we hire you?
Is it reasonablesatisfied to contact the hiring manager directly?
It's the best way to impress the hiring manager and get selected quickly.
How To Ask For A Job?- With Examples