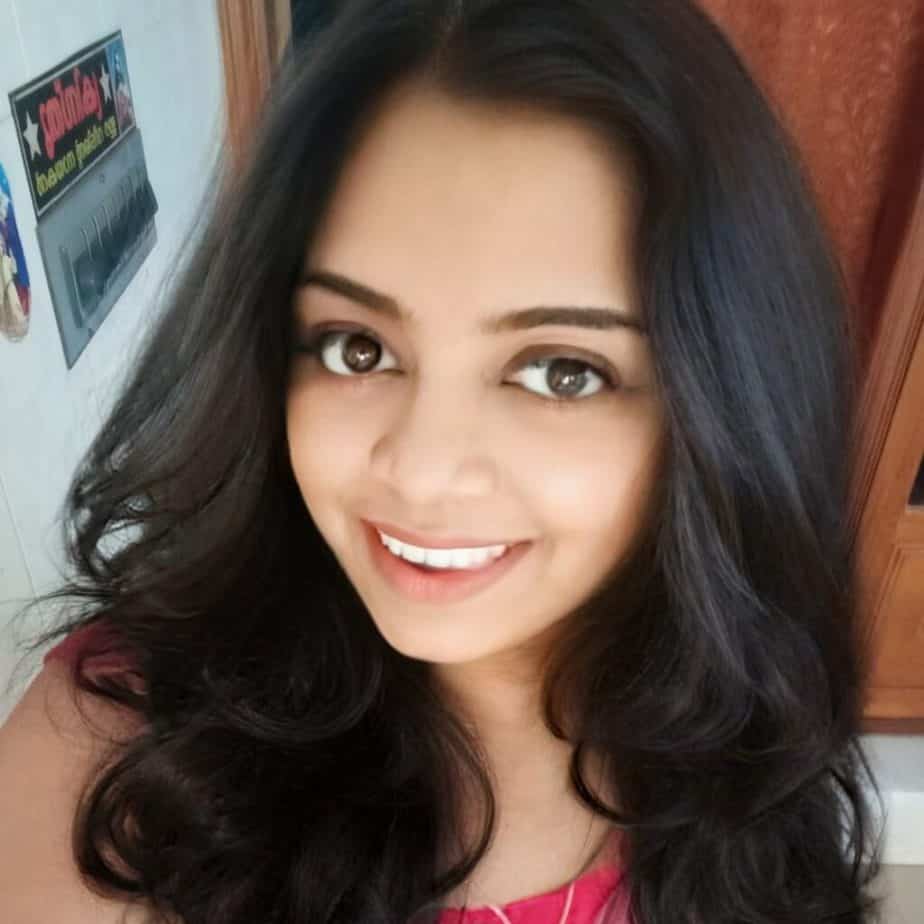 Introduction
Hailing from India, Catherine is an author and law graduate specializing in Intellectual Property & Copyright Infringement. Her passion is about Lycans, Werewolves, Witches, and Vampires and writes sizzling tales of love and betrayal. Her love for books started from a very young age when her loving father would gift her books like Russian Tales woven with fantasy. But it was in late 2015 when she found Paranormal Romance author Cynthia Eden, whose books introduced her to the whole new world of paranormals. The more she read, the more she got enticed, and she penned her first novel in 2016. When she isn't writing, she likes to travel and read. Music and writing go hand in hand for this night owl. Her family and fur babies are her worlds. She also loves to chat with her readers and fellow authors. You can find Catherine often chatting on Twitter or her Facebook page.
Why did I switch my career?
Life is all about decisions. Every decision you make is a turning point that affects the rest of your life and how you live it. If I look back, I've always had a successful career. I enjoyed what I did, but there came a time for a change. Now change is a scary thing, especially letting go of everything you've learned only to start from scratch. Switching a career in your late twenties is even scarier. Then what motivated me to take that risk? Let me tell you about myself.
I'm a law graduate, but I ventured into marketing & event management when I started working in Dubai, UAE. While working, I found that I enjoyed working in marketing. As an introvert, I saw that as a great opportunity to step out of my comfort zone and develop my personality. I worked in a multinational company in a multicultural environment. I met and interacted with many new people, faced new challenges every day, and chased the thrill. Organizing celebrity live concerts and IT events taught me a lot of new things. But there was something always missing. The joy that came with the success of every project was short-lived.
At 29, I thought I had everything I wanted, but I wasn't happy. After six years of being in the field, I was successful, but there was no satisfaction. I kept asking if this is what I wanted. One day I woke up and looked back to think what have I achieved so far. And the answers to that thought changed my perspective of everything. So, I took the first life-changing decision to quit the job. For the next six months, I did nothing but relax and do the things I always wanted to do.
The writing wasn't an impulsive decision. I've always loved reading. It's my escape after a long day of work. My love for reading goes way back to my childhood when my dad introduced me to books. When I was in fifth grade, he gifted me Russian Tales that had my imagination spiral out of control. I even wrote my first book when I was thirteen and started to dabble into poetry. My dad was the only person who read my draft. He was very proud of me, but I had to give up because of my studies. It took a while to get my life back on track. But the need to create something was always inside me. Blog posts, articles, reviews… I was always writing something.
Then there were all these plot ideas in my head. I had no courage to go for it because not everyone can become an author, can they? At least that's what I thought. Then one morning, I just started writing with no expectations or directions. At this point, I still didn't know if I wanted to pursue writing as a career. Because as sad as it sounds, writing isn't seen as a lucrative career by many. Still conflicted, I continued to write and post on this online reading app called "Wattpad." There I gained many readers and met fellow authors who positively influenced me in a lot of aspects.
Soon, I realized it was my destiny all along. I still remember the satisfaction I experienced for the first time when I wrote, and it's unexplainable. I knew that moment I wanted to become an author. Once again, I hadn't seen it as a career until I came across a few opportunities. I leaped without hesitation and became a full-time author. Honestly, I wasn't bothered much because I had enough savings to get me through. And it was a completely new domain, and I had no idea what I was doing. All I knew was that it made me happy. But there was also this thrill of a challenge. I've always loved new challenges compared to mundane things. Becoming an author was a life-changing decision. It was a turning point in my life. It's something I will never regret. It brought me new possibilities, and most of all, I'm the happiest because I'm now pursuing my passion.
How writing changed me for the better?
I learned a lot about myself as a person. Writing opened many new opportunities for me, and I got to meet these great people in my life. It showed me who I am as a person. It helped me to accept myself and grow from my past. I'd say writing made me an optimistic person and changed my perspective on a lot of things. The way I approach, certain things have changed, and I'm more confident these days. I know what I want, and I'm not afraid to go for it
How and why did I start Editingle Media?
Though I want to be a full-time author, I'm also interested in business, which motivated me to launch Editingle Media with my best friend and business partner, Rucha Shrinath. Editing Media is a dream project that was in our minds for months. Being an author myself, I knew first hand of the struggles an author goes through before they get their opportunity to publish. Whether it's self-publishing or traditionally publishing, they have little to no guidance on how things work. Either they have to pay a lot of money for the services or struggle to find a suitable agent.
We knew several authors who had great stories to tell. There are still so many diamonds in the rubble. We aimed to change that. To create a platform for first-time publishing authors to help them along the journey of publishing. Editing works with its author's side by side as they establish themselves in the writing world. The authors who are submitting their scripts go through a standard screening process, and then we have a dedicated team who help us nurture these authors. We help create a path they envision and guide them toward the right direction. That's what makes us different from all the other publishers. This was possible because we have the best team in Editingle who are all passionate about writing and publishing, just like me. They are ready to go the extra mile to see our goals come to fruition. Our passion is our driving force.
Learning is a Never-Ending Process
That's the wonderful aspect of learning. It never ends. There's always something new to learn, new to discover. There are multiple job opportunities if you have good language and writing skills.
Career Opportunities:
Content Writer
Ghostwriter
Web Writer
Technical Writer
Proposal Writer
Copywriter
Content Marketer
Speechwriter
Journalist
Columnist
Advertising Copywriter
Social Media Content Writer
Editor
Blogging
Fiverr, Upwork are  great places to start if you wish to be a freelance writer.
If you wish to pursue writing:
Continue to hone your craft. No matter how successful you're, there is always a place for improvement.
Read a lot. Expand your vocabulary. It's a great way to learn. Read what you love the most.
Keep writing. It doesn't have to be perfect. You can always go back to edit or rewrite things.
Be consistent.
Have a schedule and follow it.
Join writing workshops/courses, attend webinars/seminars, etc.
Do your research
What would I like to tell others?
Do not be afraid to start over if you think it's what you need. Following your passion is important. It gives you're a purpose and energy to go on. It keeps you filled with meaning, happiness, excitement, anticipation, and satisfaction.
"There's no shortcut to success" is my motto. I strongly believe hard work always pays off. The success I have achieved results today from countless hours I spend working toward my goal that was publishing and creating more stories.
Do not be afraid of rejections. Every failure is a lesson. Take it with a grain of salt and move on. What matters the most is that you're trying.
Believe in your goal. Believe in yourself. Have a goal and be ready to work for it. Success will always be yours.
What books do I recommend?
I don't read a lot of non-fiction. But for me, Wings of Fire by A. P. J. Abdul Kalam and Arun Tiwari is a book that's close to my heart. Sir A.P.J. Abdul Kalam inspires me a lot. He was the first person to tell me to dream. I grew up looking up to him, and below are the words that stuck with me:
You have to dream before your dreams can come true.
A dream is not that which you see while sleeping. It is something that does not let you sleep.
Dream, dream, dream. Dreams transform into thoughts, and thoughts result in action.
You cannot change your future, but you can change your habits, and surely your habits will change your future.
What would I like to do next?
There are a lot of things I'm yet to achieve. While I'm happy where we are now, I want Editingle to grow bigger to serve our purpose. Our author's happiness and success mean a lot to us. We want to be known as an author's publisher. Apart from that, I'd like to travel, but I haven't had a chance to travel a lot because of my commitments, but it's something I'm looking forward to.
Contact:
Catherine Edward
Fantasy, Paranormal & Contemporary Romance Author
Co-Founder & CEO of Editingle Media
Website: www.catherineedward.com; www.editingleindiehouse.com
Twitter: https://twitter.com/Cathy_Edward10
Facebook: https://www.facebook.com/IamCatherineEdward
Instagram: https://www.instagram.com/catherine_edward2017/
Also read A Writing Career: Taking Risks, Persevering by Nan Lundeen
How I Switched Careers to Pursue My Passion 2029