If you are from Arizona, USA you probably know Fry's Food. It is a company of supermarket chains based in America. Though it has been operating in Arizona for over 50 years now, its stores are in California, Georgia, Illinois, Indiana, Nevada, and others making it a great employment opportunity. Let us know about the 'FrysFood Careers'.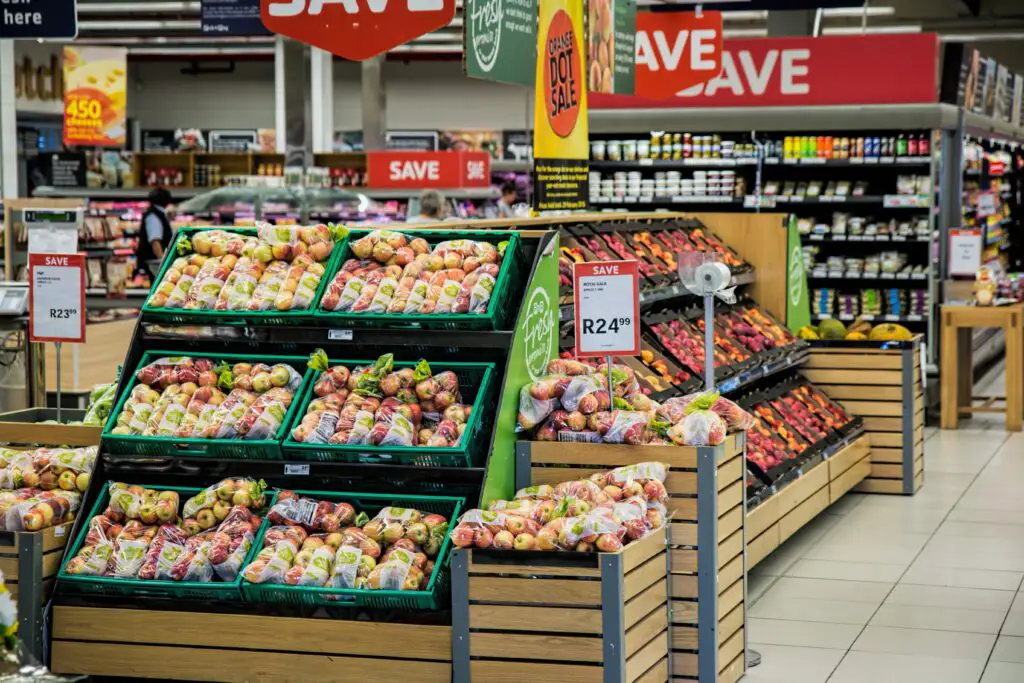 FrysFood Careers
Being in business for many years, FrysFood careers provides a lot of employment opportunities and is always looking for employees who can provide good service and add quality to their brand. It has different job posts both at the upper and entry-level. 
The Stores operate from 6:00 am to 12:00 am every day so people usually have shifts. They give employment opportunities like Courtesy Clerk, Bagger, Grocery clerk( Online and Overnight), Manager, produce, Bakery/ Deli Clerk, Maintenance clerk, Cashier, and Stocker. If you consider yourself to be helpful and patient to handle customers, you should give it a try. If you don't know how to proceed, here's your complete guide for the process.
Posts, their Requirements, and Salary
1. Courtesy Clerk: 
This is an entry-level job and has different sections to work in such as Frozen food, Dairy, and Bakery / Deli all for regular, online, or overnight shifts. Your job will be to do the following:
Help the customers to find products and suggest similar products to what they have asked for.
Provide customers with the products they are looking for.
Give recommendations to the customers.
Check products for their expiration/ "use by" dates and ensure customers get fresh products.
Offer impeccable service and create a safe environment for the customer.
Be informed about the products being sold at the store and be able to locate them easily.
Inspect the store and inform management about anything reported.
Ability to handle unforeseen situations at the stores and should know the primary emergency procedures.
Qualifications: Good communication skills, provide quality service, knowledge about basic math ( addition, subtraction, multiplication, etc). 
Salary: up to $26,000-$33,000 a year.
2. Bagger:
Put the purchased items of customers in a bag.
l Help customers to take their purchases in their cars.
l Clean the store and manage spaces such as shelves, trash, and parking lots.
l Return the items to their designated place if not purchased at the counter.
l Keep a keen observation to avoid any illegal activity such as theft, fraud, or robbery.
Qualifications: Good communication skills and handle stressful situations well.
Salary:  $24,000-$32,000 a year.
3. Stocker:
This position is a catch for those who are good at organization and do not have buttery fingers. The job entails these work-
l Lift objects in and out of the store and load them as required.
l Organize inventory and keep a check on items getting out of stock and being collected in bulk.
l Restore items on shelves after the purchase.
l Receive and make shipments for the store.
l Be able to lift heavy objects and stand for longer durations during shifts.
Qualifications: Good organizational and communicational skills.
Salary: $26,000-$35,000 a year.
4. Manager: 
Some of the responsibilities are-
Supervise and assist staff at entry-level staff.
Ensure quality service at the store, and oversee purchases, deliveries, and shipments for the store.
Leadership skills, distribute work properly, and effective communication.
Seasoned knowledge of managing stores/ organizations.
Inspect stores frequently and follow the policies of the company religiously.
Ensure the store equipment is updated and working efficiently. 
Qualifications: Good communication skills, management experience, and knowledge of basic math. Leadership, food handlers permit.
Salary: $35,000 to $70,000 a year.
5. Cashier: 
 The features of this job are
l required to maintain the cash registers.
Process payments for purchases and finalize the transactions of sale.
Scanning the products bought by the customers and informing them regarding the coupons, and discounts on their purchases.
Maintaining honest and mindful conduct towards customers and the store.
Qualifications: Good communication skills, management experience, and knowledge of basic math. Retail experience, read labels and tags marked on the products. Great customer service.
Salary:  $25,000-$33,000 a year varying as per the size and location of the store.
6. Bakery/ Deli clerk
The highlights of the work are as follows
Navigate customers through the store and resolve their queries.
Preparation of items and assisting customers about portion size, ingredients, and variety of stores.
Proficient in handling kitchen tools, required equipment, and appropriate temperatures for foods. 
Inspect products for their freshness and "use by" dates.
Qualifications: Good communication skills, excellent  service, should have knowledge about basic math, Baking and a Food Handler certification.
Salary: Approximate salary of $23,000-$32,000 a year. 
Age for applying: If you are 16 years old and above, you can work at Fry's food without any worry. There is no upper age limit as long as you can do the job.
Application Process
 Follow these simple steps to apply for the job you want.
 Step 1: go to the official site of Fry's Food. You can follow this link- Fry's Food Stores: Shop Groceries, Find Digital Coupons & Order …
Step 2: Follow the page and reach the bottom, select 'Careers'. It will take you to a new page
Step 3: Click on the ' View Jobs' tab and then choose post and location.
Step 4: You can read more about the job in the read more section.
Step 5: Choose the 'apply now tab and it will ask you to create an account. You can also use your Linkedin profile to apply.
Step 6: Register and create an account for yourself on the official site.
Step 7: Enter your details. Cross-check them and proceed to submit them.
Step 8: You will receive updates about your application on your registered email.
Benefits of working at Fry's Food
Not only will this job pay you at least minimum wage for working part-time, they offer many benefits for their employees.
Some of them are,
Flexible hours of work with shifts in the overnight, evening and day.
Training and buffer period at the time of joining.
Rewards for good performance.
Retirement plans for long serving employees.
Employee discount.
Life insurance to employees with multiple plans.
Advancement in job well after verifying the required credentials.
With all these benefits Frysfood careers becomes a varying and flexible platform for you to seek a job employment from. It can be a great option to work and experience serving and enjoy the discount on the products from the store itself. Now, who doesn't want fresh groceries at discounted prices? So get on and look for the job you want right now.
FrysFood Careers Job Opportunities, Salary, Requirements