Getting an invitation to an interview is one of the most exciting stages of job hunting, as it signifies that a potential employer is interested in you and what you can offer.  The exact length of time it takes for an employer to contact you depends on a variety of factors, so let's look at what affects the process and how long it typically takes from start to finish. Let us know about 'How Long Does It Usually Take For A Job to Call For An Interview?'.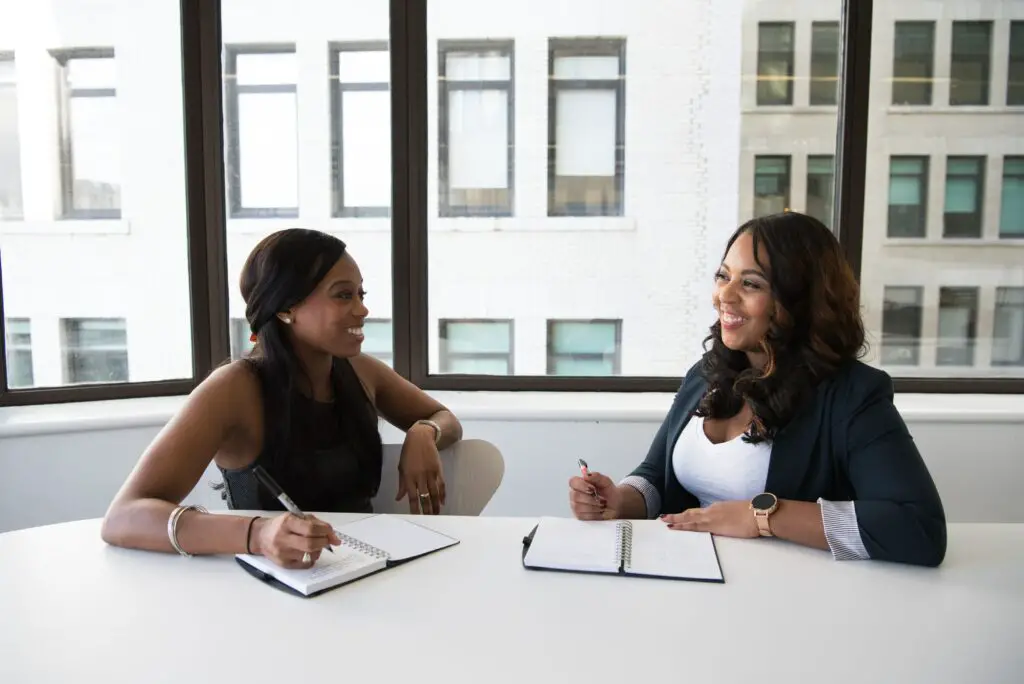 Timing Factors
While 2-4 weeks is generally the average time it takes to hear back from an employer after applying, some factors may affect the timeline. These can include: 
 How quickly the employer needs to fill the position 
How competitive the job is (i.e., if many people applied) 
 If a background check is required 
 How promptly do you follow up after submitting your application 
Variations from one industry or profession to another
The amount of time between applying for a job and getting called in for an interview varies greatly from one industry or profession to the next. If you have applied for positions in the retail or hospitality industry, employers may contact you quickly since these roles often require new hires very quickly due to frequent staff turnover. On the other hand, certain positions such as software engineering, marketing, and research-related jobs tend to take longer to fill because employers want to make sure they hire qualified professionals who fit their company culture. 
Average Time it Takes for a Job to Call for an Interview
The length of time it usually takes for a job to call for an interview depends on many factors. Generally, the hiring process from initial contact to interview invitation typically takes 2-4 weeks. After submitting your resume or application, employers often need time to review all the applications they received and create a shortlist of qualified candidates. Then, employers typically reach out with further instructions, such as scheduling interviews. 
Job Seekers
Typically, it's important to follow up after you've submitted an application by sending a polite email or phone call expressing your interest in the role. Additionally, keep in mind that different employers will use various strategies for evaluating candidates, so be sure to give each job opportunity the attention it deserves. 
The ideal moment to follow up
It is important to follow up after an interview as part of the job application process. When you should follow up depends on when you are interviewed and the company's policy. Generally, if you haven't heard back within three business days of your interview, you should reach out via email or phone to inquire about the next steps. If you're not sure what their timeline is or how soon they plan to make their decision, don't hesitate to ask during the interview. If it has been more than two weeks since your last contact with the company, don't give up hope yet – companies sometimes take longer than expected to fill open roles. But don't be afraid to reach out after that time frame either; depending on how much time has passed, you may want to start by checking in with an email and asking politely if they need any additional information from you as part of their decision-making process. 
Reasons for the delay
Apart from the nature of the position, several other elements also influence how soon an employer contacts candidates after they apply. Some organizations are simply more efficient than others when it comes to recruitment; some may prefer interviews be scheduled within two weeks of application while others take much longer. Employers might be inundated with resumes after posting a job listing; depending on the volume they receive, it can sometimes take weeks or even months before they are able to contact everyone they would like to interview. Moreover, if an employer is actively recruiting from another city or country, there could be a significant delay in getting back to all applicants due to geographical constraints. 
Conclusion
Overall, job seekers should expect anywhere from a few days up to six months (or longer) before being contacted for an interview after submitting their applications – assuming that no follow-up emails or calls have been made on their behalf during this period. 
Frequently asked questions
1. How can I know that I was not hired?
If you were not hired for the job, you should receive a notification via email or phone from the employer confirming your status. 
2. How long should a successful interview last?
A successful interview typically lasts between 30 minutes and an hour. 
3. What distinguishes you as a competent candidate?
If you are an excellent communicator, highly organized, and a self-starter with a proven track record of successful projects. 
4. What are some optimistic signals that you were hired? 
Some optimistic signals that I was hired could include receiving an offer letter, being given a start date, and hearing positive feedback from the interviewer.
How Long Does It Usually Take For A Job to Call For An Interview?