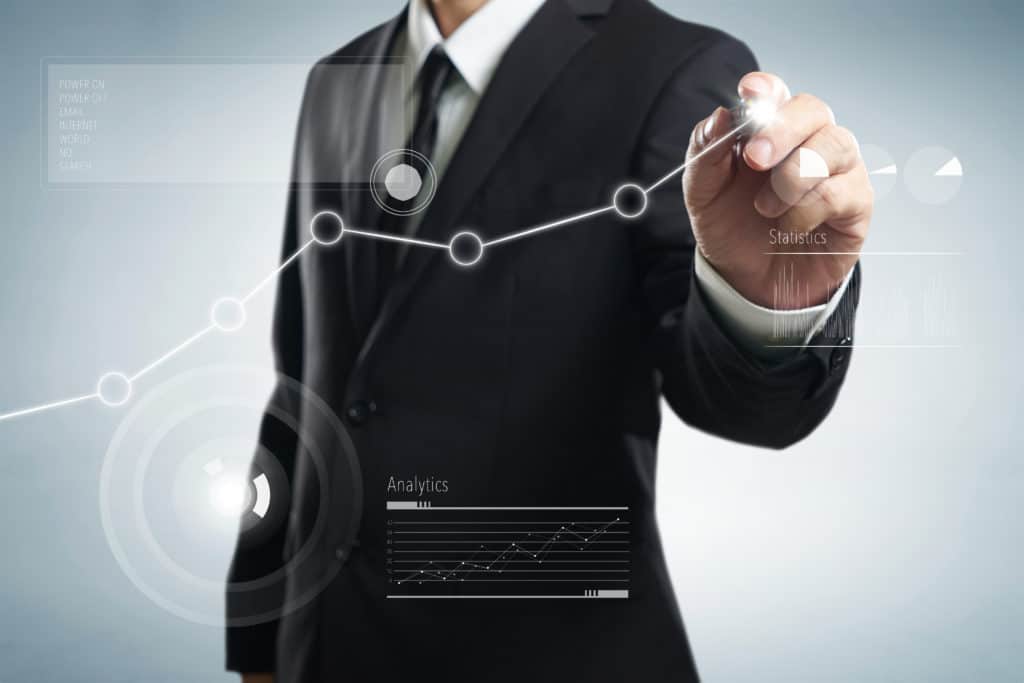 The finance department of a company has a hierarchy from recruitment to the top. The list that is given below will describe the title and the roles that they have to fulfill. The given list will explain the lowest position or the entry-level positions to the top-level Finance Job Titles.
At the top of the company's hierarchy is the Chief Executive Officer, also known as the CEO. They overlook all the company's operations and projects and are essentially the head of the company. They make all the company's significant decisions, and many departments report directly to the CEO. For example, the Chief Financial Officer (CFO) is the head of the finance department and reports directly to the CEO. Every company needs money to run. No company wants to make a loss, and the company head, who already has an abundance of tasks to look after, may not have the time or the knowledge to do so. This is where the finance team comes in. The finance team consists of a range of employees of different positions, each specializing in something unique. The finance team enables the company to make the best decision possible of how this money is used. 
 Finance Job Titles
Chief Financial Officer: The CFO or the Chief Financial Officer is a senior executive in charge of everything in the company. They are essentially the leader of the finance department and most sub-departments in the finance team report to them. The Chief Financial Officer reports to the Chief Executive Officer of the company (CEO). Some of the many tasks of the CFO include creating financial models, analyzing the cash flow of a company and looking at the spending, and seeing what could be optimized and what would be the most effective method of managing the finance of the company. As the CFO, you will have various departments report to you, from accounting to HR. An important factor that is an essential trait to the Chief Executive Officer is that they must be leaders. Chief Financial Officers must be able to communicate with their employees, especially when discussing plans and getting work done. They are one of the heads of decision-making, so they must have a good sense of business intelligence. They must also gauge their employees' state and understand the best way to assign work.  


Finance Manager: Financial Managers oversee the finances of organizations. Their tasks include working with their team and creating financial reports and profit projections. They also work with other company branches, like accounting, to help with the more complex form of reports. They work with a lot of numbers and other financial tools. This job is highly sought after and also highly competitive. 


Treasurer: The treasurer is responsible for all the basic accounting tasks. These tasks include looking over cash flow, Anything related to liquidity, investment, or risk management for the company. They ensure that there is enough cash flow to help pay the bills and any other needed expenses. They look over investments to ensure that there is a high probability of getting high returns. They also look over the risks the company takes to confirm again that there is a positive outcome. 


Financial Advisor: a financial advisor is a consultant who helps reach a company or an individual's financial goals. More than that, they also advise on any financial concerns that you may have. They could advise you on the best project to take up and what would be the best way to invest your money. Any of your financial queries and concerns can be answered by them. They are hired by organizations and individuals alike to find the most optimal way of spending money. 


Director of Finance: the director of finance takes up the role of managing the long-term planning process, forecasting the budgeting, and working with senior stakeholders during the business reviews. They overlook and manage the company's financial health and work towards establishing an effective and efficient strategy regarding the finances of the company. In short, they oversee the financial aspect of the company.


Credit Analyst: Credit Analysts are those who look at the creditworthiness of a person or a company. They typically are invested in loans and credit scheming. Credit Analysts also check the client's ability to pay back the loan and, in doing so, will recommend whether or not to accept or deny the client the loan. Typically these people are hired in investment banks or at the credit card issuing agencies. 


Payroll Manager: Payroll managers are responsible for ensuring that new payroll or payroll updates are done in a timely manner. These payroll transactions include salaries, taxes, and any other deductions that need to be made. They are also responsible for calculating bonuses, taxes, commissions and working with employees about their records and status or any other concerns or queries they may have. 


Economist: Economists have various jobs. They look over at the demand and supply of the economy, and they collect and conduct surveys. They analyze the data that they have collected to either make predictions and such. They, in turn, can give advice to businesses and organizations on what the best move would be to ensure a positive outcome with their projects. 


Budget Analyst: Every company or organization needs a budget analyst as their primary job is to help figure out where, how and what can be done with financial resources. They achieve this by allocating financial resources by creating, analyzing, executing budgets, and coming up with estimates about future financial needs and spendings that will meet the company or organization's missions and functions. It is therefore vital that budget analysts provide budget reports to regularly track the company's financial spending. 


Senior Finance Analyst: The senior finance analyst is responsible for performing a range of related financial activities. They oversee different activities, from budgeting to preparing reports. They help the company or organization in making future plans to make sure that they can attain maximum profits. They also analyze the performance and the current market to make forecasts. The senior finance analyst is to help the management of the company to make effective and strategic decisions and plans for future projects and to reach their goals. As a financial analyst, you must be very good with numbers and technology. As the name suggests, you must also be very good at analyzing and having a keen eye to spot any mistakes or make good judgment calls. As an analyst, one of your jobs is to help make future financial plans for the company. So these skills are extremely important to have. 


Vice President of Finance: the vice president of finance is an executive role that oversees all the financial matters of the company or any organization. They have responsibilities of overlooking the budgeting to creating forecasts of the company. The departments and employees that create all these reports are looked over by the vice president of finance. Depending on the industry that the organization is in, the VP will ensure that all laws are being adhered to and all the needed taxes are being paid on time. The VP of finance will report to either the Chief Financial Officer or to the Chief Executive Officer. 


Financial Aid Advisor: These are professionals we may seek to figure out how to achieve our dreams by procuring financial aids. They are also known as financial aid counselors, as their job is to guide students and families through the best financial aid plans and options. They require concrete written and verbal communication skills, a complete understanding of current state financial policies and student information systems. 


Procurement Analyst: The Procurement analyst serves as the bridge between the employees and the external suppliers. They evaluate these suppliers to ensure that they will work well with the business. They look at the supplier's quality and timeliness, and everything in between before they receive the company's business. The procurement analyst also negotiates contracts and finds more potential suppliers. They need to produce a cost supply report that needs to be handed. 


Purchasing Clerk: The purchasing clerk is responsible for compiling and processing purchase orders and services required by the company. They keep track of them and ensure that they are to be received on time. The purchasing clerk is the one to acknowledge all the orders and pricing. They work with suppliers to ensure that they are getting what the company needs. They do market research and monitor inventory to get a complete list of the cost of buying and find ways to buy the best with optimal spending.


Purchasing Manager: The purchasing manager overlooks the supply department. They are also known as the supply manager. They take care of a team that deals with all the company's needs and look for suppliers. They negotiate contracts and also train a team and manage the team that they head.


Financial Controller: the financial controller is the bridge between management and accounting. They are in charge of all the cash flow reports, budgeting reports, and looking and creating the balance sheets, just to name a few. They are the supervisor and are in control of all things finance. The financial controller takes charge of all the finance managers of the organizations. They are also the company's lead accountant.


Finance Intern: when looking for a job in the finance department, it may be an excellent opportunity to intern in that said department. This will help you shortlist or even narrow down the path and the kind of job that you want to achieve. Some jobs as a finance intern include taking notes in meetings, typing up reports, entering data, or helping with audits are just a few examples. During your time as an intern, your tasks may vary depending on which aspect of the finance department you are assigned. 


Financial Advisor Assistant: Financial advisor assistants generally support the financial adviser in what they need. Some of their tasks include scheduling appointments, assisting the client with things that need paperwork. They may also need to deal with issues regarding statements and transactions.


Finance Clerk: The finance clerk is someone who looks over all the company's transactions. They essentially do administrative work and keep records, and aid customers when carrying out financial transactions. 


Payroll Clerk: Payroll clerks are responsible for entering in data of those related to employees and when their pay period is due. They review this data and create timesheets to help with the organization. 


Junior Financial Analyst: They prepare and research market trends as well as customer analysis. They look over the costs. This is an entry-level position. The junior financial analyst also analyses the financial position of the company. 
How do you start your Career in Finance?
To begin your career in finance, you must get your bachelor's degree. Some of those degrees include majoring in finance, mathematics, and statistics, to name a few. Thus, being good with numbers, handling them, and being good with your analytical and research skills. 
The next thing that may be good for you is to apply for an internship. The internship is to help you decide what you would like to take as a career path and give you a perspective on what job opportunities lie ahead. You may have decided to pursue one thing, but once you start working in that particular area, you may end up not enjoying it as much as you thought. On the other hand, it could help you if you're unsure what path to take. Either way, internships are a good opportunity, giving you the experience to further your career. 
It may also help to take courses that are relevant to your chosen field. This will help you build skills and add them to your resume when you apply. For example, some courses include Chartered Financial Analyst (CFA), Certified Public Accountant (CPA), Financial Risk Manager (FRM). 
While getting a job with your bachelor's degree is not impossible, it is always better to have more experience and a higher degree when you are applying. In addition, finance jobs are highly competitive, so you must do all you can to ensure that you have a greater chance of getting a job. 
Getting the right qualifications can help you stand out in the finance industry. You must be willing to learn continuously. Learning soft skills will also help you navigate yourself in this field. Some examples of soft skills include:
Communication: A key that will help immensely regardless of whatever field you are in. In the finance field, you will be talking to clients and employees alike. Good communication gets the point across and prevents misunderstanding. The higher you progress up the hierarchy, the more critical this skill will be. It will become an asset as you continuously meet new people. 


Leadership: Leadership is also an important skill to have. The reason for this would be that as you climb the hierarchy, you will have more people to lead and will work with you. While your range of overseeing departments increases, you will need to be able to lead them. This again ties back with communication. The more departments that you will need to handle, the more people you will have to interact with. Good communication skills will help you build relationships.


Teamwork: Teamwork is another vital skill to have. You will encounter many people and will have to work with them from time to time. Teamwork is essential as not only does it help spread the workload, you will be able to encounter different ideas and find more efficient ways to work. You'll have someone to rely on, and it is one of the ways to meet new people and make acquaintances. It gets the work done faster with people who are in the same profession as you are. 


Time Management: This is also an integral soft skill to possess. Timeliness is an extremely important aspect and is even more important in this field. The market is extremely versatile, and money as easily gained can be easily lost. There may be situations that require immediate solutions and times when you have to meet deadlines to avoid losing out on potential opportunities. 


To think on your Feet: To be level-headed and thinking on your feet is an extremely important skill to have, knowing that circumstances can change with a snap of a finger. More so, especially in this field. There could be a time when you may have to encounter a bad situation or something not ideal. During this situation, it is very important to stay level-headed and think with a rational mind. It is always best if you always are prepared for these kinds of situations. 


Managing Stress: There may be times when your work may become overbearing or have tons of deadlines to finish. Or just generally, you can't catch a break. Finding a way that helps you manage your workload and still work efficiently is important. You must be able to find something that helps you relieve your stress so that it doesn't interfere with your work. Other than this, technical skills that are more closely related are extremely important. Some examples of those are as follows. 


Analytical Thinking: These skills are very important in this field because a lot of research and interpretation are needed to make future forecasts for the company. Deal with all sorts of financial situations in the most effective way. You will need to collect data and analyze them to see if you could make something better and so on. 


Accounting Skills: Dealing with money is finance, and anything related needs to be tracked and accounted for. You must be able to see cash flow and know where the money is going. Accounting skills are helpful, especially in data management and or reporting or just plugging in the numbers. 


Mathematics: Finance is all about numbers. Having mathematics as strength will definitely be helpful, especially with regards to dealing with numbers. Making quick calculations and knowing all mathematical concepts will definitely be beneficial, especially when it comes to making analyses. 


Financial Management: As the name suggests, it refers to organizing, directing, controlling, and managing all the finance in the company. This essentially means knowing where the money is going, where to invest, how to use it effectively, and how to make the most profit for the account. 


Data management: in this field, you will come across an immense amount of data. This includes gathering and storing, and interpreting the data. It involves organizing them in such a way that allows you to easily access them when necessary. 


Business Intelligence: This skill involves understanding a situation and making the most effective decisions. It is always best if you are prepared for the future and make plans for it. When working in this field, one should be able to make intelligent decisions and know what to do when. 


Financial Modelling: This skill requires you to use all the present data and analysis to make future predictions about a project that a company may be thinking of. You essentially use it as a strategic planning tool to predict scenarios for the company. 
There are many good opportunities to advance in the finance field. There's a lot of hands-on experience, and it may be a good match for you if playing around with numbers and handling accounts, and making strategic plans is your forte. While there may be many opportunities in this field, it is important to know that this field is extremely competitive. As you climb higher up, the pay also increases. You can earn well in this field, and the income that comes through is also consistent. There are opportunities to earn bonuses and all the benefits that come with it.
Many people opt for this as a career choice. As a career, it is stable, and if you enjoy it all the more, a reason to go through with it. However, due to the competitiveness of the field, it is essential to do all you can to ensure that you stand out and get the best possible opportunities. 
Top 10+ Finance Job Titles to Add in Your Resume