If you are on a budget and need to buy stuff for yourself, you will go to your nearby Dollar Tree since you get everything in around a dollar. It has around 16,000 stores all across America and employs 1,93,100 employees. Let us know about that the Dollar Tree Careers – Job Application Process, Salary, Benefits.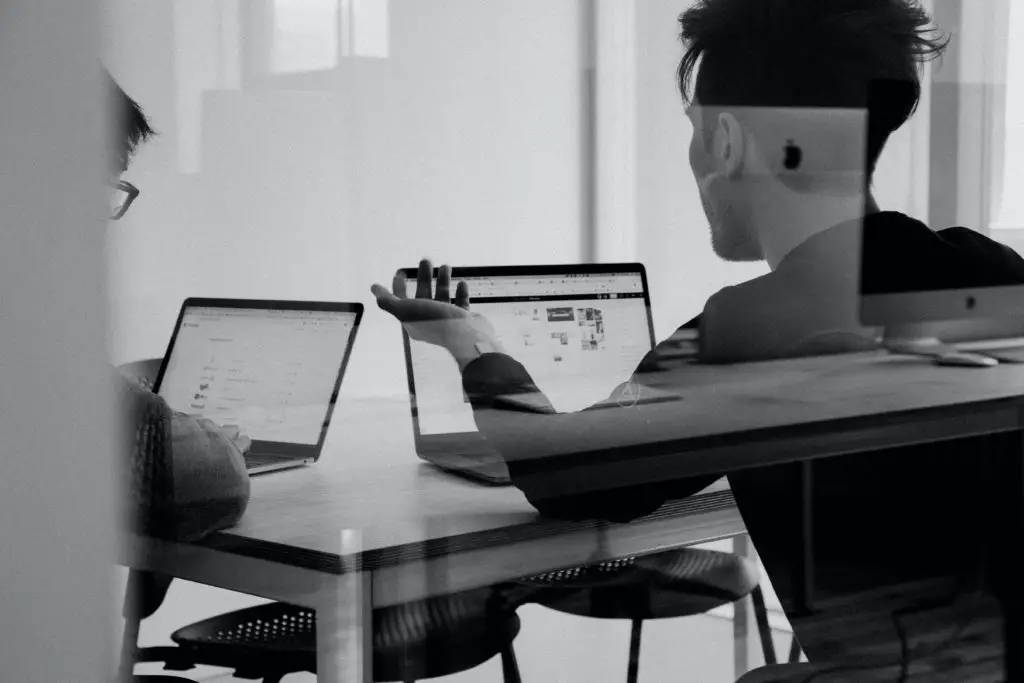 Dollar Tree
If you are looking for an easy part-time job nearby, one of the best options for you might be Dollar Tree. Many youngsters enroll in a position at this company since it provides abundant job opportunities and the sheer easiness of some of the jobs provided there. Hence, if you are looking for a job at dollar tree, let us look at what you need to do to be part of the team.
Job Application Process
Most people looking for a job at Dollar Tree enroll online. It offers you various positions from which you can choose, based on what you think your capabilities and needs are
Let us now look at the steps to apply for a job online at Dollar Tree at their official site
Step 1 – Go to the Dollar Tree Jobs page. 
Step 2 – To look for and apply for employment, click the "Search and Apply" option. A new browser window will appear with the search form.
Step 3 – Enter a job title, keyword, job category, or location. Click the "Search" button afterward to see the results.
Step 4 – Click the job title you want to apply for.
Step 5 – Examine the job description/requirements. At the bottom of the page, click the "Apply to Job". 
Step 6 – Sign in using your credentials from LinkedIn, Facebook, or Twitter. Click the "Sign In/Register" option if you need to create a new account.
Step 7 – Fill out your username, password, and security question/answer. Then press the "Continue" button.
Step 8 – To begin filling out the application, click the "Let's Get Started" button.
Step 9 -Pre-Qualifying Questions/ Source.
Choose if you are a present Dollar Tree employee or if you have previously worked there.
Choose if you are allowed to work in the United States.
If you are over the age of 18, please submit your application.
Answer if you are capable of performing the job's tasks.
Fill in the blanks with how you learned about the employment opportunity.
Step 10 – Job-Related Questions – Select the right answers from the drop-down boxes to answer all of the questions.
Step 11 -The rest of the steps can be completed by you and at the end, you can submit your application. 
You will hear from the Dollar Tree store about whether or not your applications have been approved or not.
What Happens Next?
Dollar Tree, like other retailers, conducts interviews for both entry-level and managerial positions in significantly different methods. 
Candidates applying for cashier or sales associate positions often sit face-to-face with a hiring manager and answer simple questions demonstrating their ability to thrive in the profession. 
Before receiving a job offer, the majority of entry-level applicants only need to go through one interview. Interview questions, which are simple to answer, majorly assess availability and specific talents relevant to the job opportunity. 
Hiring managers want to ensure that applicants are available when needed and can-do entry-level retail job activities such as running a cash register or unloading item shipments.
 Interviewers may also ask, "How do you believe things should get organized on shop shelves?" and "Can you recall an instance when you had to deal with an unhappy customer?" to identify whether potential team members have the relevant skill sets.
 While entry-level candidates usually get positions after a single interview, potential managers may have to go through numerous rounds of interviews before getting the job. Dollar Tree usually conducts one-on-one managerial interviews over the phone or in person. 
Current shop managers or corporate district managers get frequently used as interviewers. To ensure that future managers understand how to apply core retail concepts on the job: the interview process includes specific suggestions such as "Define 'Shrink' and detail how you have maintained it in the past."
Managerial applicants are often interviewed three times, with the last interview frequently comprising compensation discussions.
Let us look at some of the interview questions you can expect at this stage
Tell me about how you structure your day?
Do you have open availability?
What's your experience in the job you applied for?
Why do you think you are qualified for this job?
What job have you worked at before?
Tell me a specific time you were working and realized you wouldn't be able to meet a deadline, what did you do? Or how did you handle it?
Where do you see yourself in 5 years?
What would you consider your greatest weakness?
Tell me a situation where you resolved a customer issue.
What would you say are some of the subjects you have strengths in?
Some Tips When Going for the Interviews
Wearing dressier attire that implies professionalism without getting overtly formal can help you stand out during the Dollar Tree interview. Because many applicants have the same or comparable qualifications, particularly first-time job searchers, dressing up for the interview can serve as a point of distinction and assist the hiring manager in understanding which individuals are serious about obtaining work. 
Arrive for the interview a few minutes early and prepare to explain why you want to work at the cheap shop in particular. Increase your chances of getting a job by demonstrating an outgoing attitude and the ability to master new skills. 
Applicants generally find out if they got the position within a few days after interviewing. On-the-spot entry-level applicants get frequently recruited in the retail industry.
Salary
Salary ranges at Dollar Tree range from roughly $20,500 per year for Marketing Associate to $124,379 per year for Senior Project Manager. The hourly wage at Dollar Tree ranges from around $8.00 per hour for a Specialist to $22.06 per hour for a Grocery Associate.
Let us now look at the salaries for each of the positions at Dollar Tree.
Retail
Cashier- $8.40 per hour
Customer Service Associate / Cashier- $9.04 per hour
Cashier/Sales- $9.28 per hour
Store Manager- $44,989 per year
Loading and Stocking
Warehouse Worker- $16.65 per hour
Stocker- $9.39 per hour
Warehouse Associate- $13.37 per hour
Stocking Associate- $9.51 per hour
Cherry Picker- $11.00 per hour
Distribution Associate- $14.51 per hour
Dock Worker- $13.50 per hour
Forklift Operator- $16.41 per hour
Freight Handler- $10.87 per hour
Sales
Account Manager- $67,430 per year
Account Specialist- $41,898 per year
Asociado/a de ventas- $17.97 per hour
Assistant Sales Manager- $43,904 per year
Beauty Consultant- $27,561 per year
Arts and Entertainment
Actor- $35,283 per year
Model- $51,998 per year
Performer- $7.25 per hour
Set Manager- $38,643 per year
Benefits
Dollar Tree, like any other firm, provides a wide range of perks to its employees. Let us see what benefits you can expect when working for a company like Dollar Tree.
Plans for Medical and Prescriptions
We give a choice of medical coverage plan alternatives to provide excellent care on a variety of levels while also helping to manage expenses for common drugs and treatments.
Dental and vision insurance
Our dental and vision plans allow Associates to pick from many providers while also providing access to extra benefits outside of typical coverage.
Employee Assistive Services
Maintaining an excellent work-life balance is critical to our Associates' well-being. Using this service, whether it is for emotional assistance or financial advice, may help support any issues our Associates may experience.
Program for Travel Assistance
It is critical to enjoying your travels, which is why we provide our Associates with significant travel assistance perks, including 24/7 coverage if they or their family require assistance when 100+ miles away from home.
Virtual Medical Consultations
We evolve with health care. Our Associates can use their medical coverage from the comfort of their own homes for many non-emergency medical problems.
Program for Wellness
Our wellness programs, which range from weight reduction and healthy eating to smoking cessation and assistance in managing several chronic diseases, can help our Associates reach many goals.
Paid Vacation
Our Associates must take the necessary breaks and have time to deal with significant personal problems. Eligible associates get entitled to paid time off for many reasons that include: vacation, bereavement, and even their birthday, to name a few.
Daily Pay
Make every day a payday with DailyPay! Take advantage of the flexibility of being paid on the day that works best for you. DailyPay is a new voluntary perk that allows Associates to rapidly transfer their earnings to pay bills or cover costs between paydays. 
Retirement Program
To help our Associates achieve long-term financial security through matched and vested money in the years following Dollar Tree, we provide an excellent 401(k) program.
Employee Stock Purchase Accord
We provide our Associates with the chance to participate in their futures by acquiring shares of company stock at a reduced cost through automatic paycheck deductions.
Insurance for life and AD&D
Dollar Tree provides completely paid-for life insurance coverage. Associates can also receive supplementary life insurance, as well as, a variety of optional life insurance plan alternatives for their spouse and/or children.
Insurance for Disabilities
Dollar Tree provides both short- and long-term financing. Disability plans are available so that our Associates may continue to rely on a consistent income and not have to worry about meeting their daily costs if the unexpected occurs.
Will Preparation Service
Make certain that your loved ones get adequately safeguarded for the future. When our Associates subscribe to our Life Insurance policy, we provide them with a free Will preparation service.
Accounts for Reimbursement and Spending
We provide Associates Reimbursement Accounts to help our Associates save money and manage their spending on health care, dependent care, and commuting expenses.
Vendor-Affiliated Product Discounts
Dollar Tree leverages business relationships to provide Associates with a range of bargains and ways to stretch their hard-earned cash, ranging from exclusive memberships to item discounts.
Demerits
Every company has its flaws. Before joining a company, it is essential to know what are the negative aspects of that company. Hence, now that we have discussed the benefits the company provides, we should also look at the demerits of Dollar Store. 
Demerits of Dollar Store are
Fair pay for the job
Overall satisfaction
Sense of belonging
Challenging Schedules
Not enough hours on self-support
Poor Upper Management
No flexibility
Understaffed sometimes
Conclusion
Dollar Tree is considered one of the best jobs for part-timers. Because the interview procedure is regarded as very simple, and if you prepare well, you will easily pass the interview. Looking at the different benefits and demerits that the company provides will help you realize whether or not Dollar Tree is the best company for you to work in. After giving it some thought, you may apply for the position using the methods we've provided. Good Luck!
Frequently Asked Questions
Q.1. Does Dollar Tree pay weekly?
Ans: Dollar Tree goes through the process of paying their employees bi-weekly, but recently they do have the option to get paid daily.
Q.2. What do Dollar Tree employees wear?
Ans: Dollar Tree employees are obligated to wear a uniform consisting of items like a green or white polo shirt and black or khaki pants that fall below the knee. For safety reasons, employees should also wear comfortable sneakers and avoid open-toed shoes.
Q.3. Does Dollar Tree give bonuses?
Ans: Dollar Tree Inc. is providing numerous job possibilities as a result of its continuous expansion by organizing an in-person recruiting event on Aug. 14 at each of its 26 U.S. distribution locations. In addition to flexible hours, excellent compensation and benefits packages, and a $1,000 sign-on incentive, the retailer is giving a $1,000 sign-on bonus.
Q.4. Do part-time employees get sick leave?
Ans: Part-time employees are entitled to the same basic rights as full-time employees (such as sick leave and annual leave) but on a pro-rata basis.
Q.5. Does Dollar Tree provide uniforms?
Ans: Uniforms do not get provided by Dollar Tree. 
Dollar Tree Careers – Job Application Process, Salary, Benefits