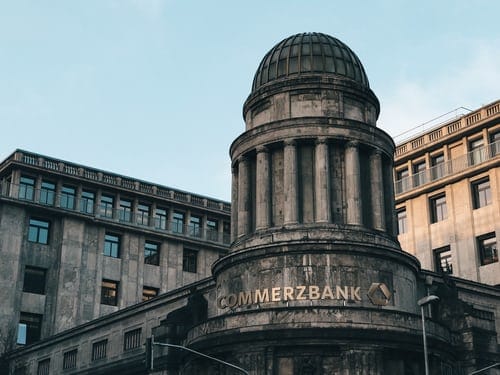 American banking and investment institutions play a key role in much of the financial activity, both within the nation and internationally. Led by more than thousands of qualified professionals and industry experts who oversee a range of services, from loans and investment to risk management and acquisitions. Banking is a field that offers an extensive range of opportunities and continues to expand with each passing day. This guide is intended to help anyone interested in Degrees for Banking /finance careers and learn more about all the possible opportunities this field offers. Moreover, this guide will help you understand more about the education an individual would require in this sector to thrive.
A banking and finance career opens up wide doors of countless opportunities and allows the people working in these sectors to engage and use all their skills in relevant ways. Professionals in this sector who earn a relevant degree in areas of business and finance can typically be seen helping first-time homeowners acquire a mortgage, helping investors figure out the best sectors to invest their money, assessing changes in the international stock markets, planning, and budgeting for organizations or sole proprietors, and inspecting financial reports to ensure legal practices are in place.
A Bachelor in Finance and Banking is typically centered around learning how banks and other financial institutions function. Besides the general education prerequisites, major courses can include banking principles, investment regulations, investment management, credit, and financial services principles. Many courses can be entirely taught online for remote learners.
Learning more about smart banking and financing practices can be deemed beneficial for almost anyone. Acquiring a bachelor's degree in finance and banking can help people understand and manage their own finances efficiently and assist other people in their financial decision, such as saving and investing their finances appropriately and with the best returns.
Because this industry is extensive, one can find individuals with numerous interests and a diverse skillset working within this field. People who enjoy working with many clients may find themselves working in investments and loans, while people who prefer to work more remotely prefer working in auditing. Many jobs work on a regular work schedule, but one can find that individuals who work for more influential organizations may have to work extended hours or irregular shifts. The finance and banking sector is ruled primarily by MBA and finance graduates. But the finance industry itself is incredibly vast, and many high-paying jobs in banking are filled by computer engineers, accountants, economists, mathematicians, and even marketing specialists.
Degrees for Banking and Finance Careers
Although there are many possibilities in this field, that does not necessarily mean that getting a job in this industry is easy. Having a relevant bachelor's or master's degree that is suitable for the knowledge and skillset for your preferred banking or financing role is key to having a successful career in the industry. Here is a guide of the best, most relevant degrees and majors for various career paths in the banking and financing industry.
1. MBA
MBA, also known as Master of Business Administration, is an excellent program designed for individuals looking forward to a great banking and finance career. There are several reasons why an MBA is a standard benchmark in banking careers. These are as follows:
An MBA is a comprehensive program that essentially allows you to begin working at a more senior level. Many banks directly hire MBA graduates at the Associate level in many of their top business departments. This way, you can get a serious head-start to establish your career, and it also helps you in the future to allow you to get a significant promotion. Some firms also have a requirement to consider MBA graduates for a potential candidacy for mid-management and even some senior management positions.

Another path MBA graduates can take to get a banking role is by undertaking any of the several Management Trainee (MT) programs. Most high-powered banks offer a global MR program to select the most talented students from a range of business schools globally. The typical MT student spends the first six to twenty months working and moving around the different bank departments and different locations acquiring the skills and foundational knowledge required on the job. At the end of this period, these MT candidates are appointed various roles depending upon how well they performed in different departments. This program is extremely beneficial as it allows the candidates to connect with people across several business departments and build a network to learn from them. This can prove extremely vital for the future as it can help you network with the right people and advance your career.

MBA courses can give you some of the most important opportunities to network. Networking plays an extremely important in building your career, and these opportunities should be deemed indispensable if you wish to take your career forward in this industry.
2. FINANCE
A degree in finance might be a requisite for several banking or finance positions. For any role that requires processing a lot of numbers and quantitative data or analyzing numerical records, a finance degree might be advantageous. For instance, roles like treasury management, credit analysis, budgeting, and financial planning may benefit from a finance degree. A finance degree can also help you secure a career in more specialized positions such as investment banking and capital markets.
A finance degree is also considered a gold standard in the banking industry, just like an MBA. The difference lies in that a finance degree is better for positions that require more heavy-duty analytical work. In contrast, business degrees are preferable for positions that require expertise in sales. This is not necessarily a thumb rule, and despite these aspects, everything really boils down to your own knowledge and skills and your experience working in the industry.
A Master's degree in Finance would allow you to get in more senior roles in the more high-powered divisions. A Bachelor's degree is ideal if you want to gain some experience working in the field before continuing your advanced studies.
3. BUSINESS
A Bachelor's degree in business is an ideal option for looking for entry-level positions in the banking and finance industry. The best thing about earning a business degree is that it allows you to apply for more positions than most other specializations do. Due to their job nature, bankers are often required to evaluate their clients' business and think of products and services that are most suitable for their needs. A business program prepares you to tackle similar issues and reach the best solution, which is why it can really add value to your resume if you are looking for similar positions.
A good business program is almost perfectly designed to help you build a career in banking. Business programs typically include foundational and advanced courses, including corporate finance, marketing, project management, business law, statistics, strategy, operations management, and many other courses that will help you expand your knowledge and skillset and help you pursue a career the industry.
4. ECONOMICS
Banking and economics are two subjects that go hand-in-hand. They are very closely related fields. As a matter of fact, the growth of an economy largely depends on its banks. By regulating banking aspects like interest rates and reserve ratios, an economy can control its growth and manage inflation.
Although a degree in economics is suited for a wide range of banking roles, the most suitable position for an individual with an economics degree would be to work in the macroeconomic research division. This division is typically responsible for monitoring the economy and producing research useful for all the other bank departments and sometimes even for external clients.
Economists serve a crucial role in banks since they provide vital information about the economy, which can essentially influence a bank's external clients, affecting their bottom line. However, professionals who hold an economics degree need not push themselves into this banking sector role. An economics degree provides a comprehensive education that can help the degree holder secure a wide range of other banking roles, such as financial analysis type positions.
5. ACCOUNTING
Accounting degrees generally serve to be beneficial if you are looking for inward-looking positions in banks, as opposed to a job where you are required to work with individual clients. For instance, the ideal roles for individuals with an accounting degree would be roles like financial reporting, taxation, and auditing. Banks' accounting and audit roles are typically quite similar to those roles in other large organizations and corporates. The only difference between them would be the difference in how the balance sheet looks.
An accounting degree gives relative freedom to the degree-holder in that accounting and audit specialists can move around in different divisions. For instance, an accounting degree can also get you into roles like risk management and treasury management, and sales roles. Of course, this also largely depends on your skill set and aptitude, and experience in those roles.
6. FINANCIAL ENGINEERING
Master's in Financial Engineering (MFE) programs consist of an extremely quantitative and data-driven banking approach. The degree program generally consists of the same courses and topics as a normal finance course, but from a highly technical perspective. For instance, in a standard finance course, you will study calculus and differential equations. Still, an MFE course will also teach you more advanced calculus, like complex computational solutions to derivative pricing.
MFE degrees are perfect for individuals who wish to work in banking positions that deal with structuring or quantitative research. This kind of role typically entails assisting in designing new and complex products that have not existed before. Moreover, some of the most prestigious institutes offer these programs and courses, providing additional value to your CV. A combination of this degree and your aptitude and experience will help you land a great job and move your career ahead.
7. PHYSICS/ENGINEERING/MATHEMATICS
This may sound quite confusing and strange at first glance, but physicists and engineers have a significant role in more advanced banking industry positions. These roles typically require the building of complex trading models, requiring the assistance and expertise of physicists and engineers that hold a doctorate. 
This program is extremely popular within banking roles because of the tendency of their mathematical focus and their research-oriented approach. Banks can provide very well paying packages to these researchers and specialists, which is why they tend to get into mathematical finance instead of focusing on the core fields of mathematics and physics. These roles are essentially more quantitative in nature, therefore also referred to as the quant roles.
However, not only the quant roles look to hire individuals with a degree in science or mathematics. Some roles in divisions such as investment banking and investment management also offer positions to individuals with a background in engineering or mathematics.
8. BANKING
Some universities offer business and finance programs that specifically have a banking approach. This means that along with the other business and finance courses that the university offers, some relevant courses to the banking industry are also offered. These include courses like risk management, corporate finance, accounting, banking regulations, and so on. This is also ideal for a wide range of banking positions since it offers comprehensive banking courses that can also be useful in retail and commercial banking roles.
You may find that the program designed has many similarities with the courses offered by standard banking and finance programs. The only difference is the additional focus on terminologies and concepts related to banking, compliance, risk management, financial regulations, and so forth.
9. COMPUTER SCIENCE/INFORMATION TECHNOLOGY
Computer science and Information Technology are popular in the banking and finance industries for several reasons. These reasons are listed below:
Graduates with a CS or IT degree holders are trained to have critical thinking and analytical skills and high logical reasoning abilities. This makes them ideal for banking positions, much like graduates of mathematics and physics programs.

There are some lucrative packages offered to development roles within the banking sector, which are at par with investment banking. For instance, computational finance positions can be paid at par with investment banking. Although development positions are not paid as much, the remuneration is still more competitive than the IT industry.

Almost every sector of the economy is experiencing digital disruption and becoming increasingly dependent on technology. The banking industry is also experiencing the same. As a matter of fact, many traditional banks have started offering bank's technology services and solutions to external clients. This includes services like algorithmic or systemic trading solutions, among others.
10. INTERNATIONAL BUSINESS
Most supply chains have now turned international, and these supply chains require to be financed. Within the banking industry, trade finance, supply chain finance, and documentary credit divisions exist and are responsible for handling international business issues, including the aforementioned.
If you are interested in positions that deal with handling cross border issues like these, then a degree in international business would be ideal for you. Careers like these also allow you to travel internationally and network with people across borders, which can also be great if you wish to make career moves internationally.
If you have expertise and experience in business law and multilateral regulatory issues, it would further benefit you as it would enhance your CV as an international banker. These are the issues that an international banker typically handles.
11. CORPORATE/BUSINESS LAW
A law degree can serve to be very valuable in the business and finance industry. More specifically, law graduates can work in either of the three categories of banking divisions mentioned below:
Compliance: Compliance officers are responsible for ensuring there is compliance within all types of governmental, sectoral, and internal rules and guidelines. They have to ensure that all of the bank's operations fall under these regulations. They typically hold the responsibility of advising and educating other divisions and departments of the bank of these guidelines. This is why a law degree can be extremely beneficial for regulatory compliance officers.

Legal Department: The legal department, naturally, requires a law degree. Most banks and finance firms have in-house legal teams responsible for carrying out a range of duties. These include looking at all contracts that the bank signs with their clients for their products and services. More complex deals with large clients typically do not follow a standard contract, but the contract is modified and edited multiple times to cater to the needs of the clients and the bank's guidelines.

Specialized Units: There are certain services offered by banks, like mergers and acquisitions, that typically require more legal support than usual. Having a degree in law and the other skills and aptitude requisite can be beneficial for such work. Although banks typically contact external legal firms for such complex services, having a law degree will definitely add value to your work and CV.
Other Certifications | Degrees for Banking
1. Chartered Financial Analyst (CFA)
Chartered Financial Analyst, also known as CFA, is one of the most highly regarded financial industry certifications. A CFA course is typically catered to the foundational knowledge and skills required for investment professionals. This means that it may not be beneficial or valuable in roles that do not require dealing with investment products and services. But regardless, the CFA certification can definitely enhance your CV.
As a matter of fact, a CFA might even hold more value than anything else, particularly for divisions like securities research, portfolio management, wealth management, as well as sales and trading for financial securities. The CFA has already established its reputation as a gold standard across the globe and can instantly be recognized within the industry, which is why it is so popular. If you are being interviewed for an investment-related position, at least one of your interviewers likely holds the CFA certification.
2. Chartered Investment Banking Analyst (CIBA)
CIBA is a more proper and comprehensive certification for investment banking and is the best certification for this role. The New York Institute of Finance offers the Chartered Investment Banking Analyst certification. These certifications will not necessarily replace an actual college degree. But since the banking and finance industry is highly competitive, it can be valuable for your CV and help you stand out from the rest of the candidates.
The Chartered Investment Banking Analyst is ideal for individuals looking for a position in investment banking at the analyst or associate levels. It includes mergers and acquisitions, valuation, risk, financial accounting, and other topics required for handling daily issues and tasks as an investment banker. If you can clear this certification, your knowledge from this should also help you clear almost any interviews related to investment banking. Moreover, since this certification is widely recognized, it will be a great addition to your CV.
3. Certified Financial Modeling & Valuation Analyst (FMVA)
The Financial Modeling & Valuation Analyst is a finance certification offered by the Corporate Finance Institute and ideal for individuals interested in finance. It covers financial modeling and valuation topics, which is why it can be beneficial for most positions within the banking sector. 
The FMVA certification happens to be very versatile, and individuals can decide and pick their course electives of choice. For instance, you can select the Mergers and Acquisitions elective if you are interested in investment banking.
If you are interested in real estate investment banking, you can choose the elective course for Real Estate Financial Modeling, or you can select the Leveraged Buyout Modeling elect if you wish to study private equity.
4. Financial Risk Management (FRM)
Financial Risk Management (FRM) has become extremely popular since the 2008 financial crisis due to the stock market crash. This resulted in banks and finance departments of non-banking organizations evaluating and restructuring their risk management divisions. Due to this, there was a significant shift in the banking and finance sectors, and the FRM certification became more recognized.
Apart from these two popular certifications, the CFA and FRM, almost all the other certifications generally focus on more specific jobs. For instance, certifications like Certified Financial Planner, Certified Information Systems Auditor, including much other finance, accounting, and product-related certifications, would help specific roles. Some roles also have certain requirements for certain certifications, like some positions that have to handle issues of investment products.
Look for Schools or Online Programs
The first move towards building a career in the banking or finance industry would have to be a college degree despite what programs or major you choose to focus on. If you have a college degree in another field, it would be ideal to select a shorter course or an online course to get the foundational knowledge to land a job in the sector. It would also help to have a related certification or experience internships and related volunteer programs under your belt.
Degrees in investments and banking specifically may be difficult to find, but many courses and certifications also offer specializations in these topics of study in many courses. The hiring panel is typically looking for candidates that are great with numbers, and all of the degree programs mentioned above can help validate that, along with providing you with other skills and knowledge relevant to these areas.
Undertaking a summer internship in the banking and financial sector would be a great step toward building a career and adding value to your CV. It might be difficult to get internships at large investment firms, but there are also many opportunities in smaller banking and non-banking finance firms. Some reputed investment groups worldwide like J.P. Morgan, Jefferies and Deloitte, Goldman Sachs, and many more firms also offer excellent internship programs, although they are highly competitive. Securing an internship in these groups would require you to have excellent grades and undertake significant projects to make you stand out from the other candidates.
Banking and Finance Degree Levels
1. Associate's Degree
If you happen to be interested in numbers and statistics but have not decided the exact field you intend to pursue, an Associate's degree would be ideal for you. An Associate's degree is typically two years long. It consists of foundational courses and topics from the banking and finance industry through intense coursework of group projects, individual assignments, class discussions, and examinations to assist you in a range of fields. Moreover, after consistently doing coursework for a few semesters, you may even have a clearer idea of what specific field you wish to pursue.
Common courses include:
Introduction to Banking: This course focuses on the primary functions and roles within the banking industry. Topics studied in this course range from monetary services and payment functions to the divisions of depositors and their role in the smooth functioning. It also helps students understand the major components of a bank and how they all fit together to offer various products and services.

Statistical Methods: This course allows students to concepts and topics to understand and calculate risks and figures and assess financial data. Other foundational topics of study include probability, understanding the characteristics of data sets, and correlation regression, which can help students have comprehensive knowledge to understand statistical analysis.

Financial Accounting: This course is centered around common principles in banking and businesses, such as financial statements, analyzing and reporting, and understanding the characteristics of financial information. It can prepare students to understand and interpret financial information and its role in business decisions.
2. Bachelor's degree
Bachelor's degrees offer a more comprehensive and thorough background of the banking and finance industries' functions and principles. Despite the range of subjects and majors offered, many of the classes focused on foundational knowledge and skills required for this industry career. Students enrolled in these degree programs typically gain knowledge about the banking and finance sectors while simultaneously learning about topics and subjects within sciences and liberal arts to gain an insight into the external cultural and societal forces that can influence the functioning of banks non-bank financial corporations.
Common courses may include:
Individual Income Tax: This is a course taught in the first year that teaches the guidelines and laws around individual income taxation. This course provides the students with the knowledge and ability to prepare and analyze individual income tax forms and the common software used in tax return preparations.

Money & Banking: This course focuses on the roles and functions of the Federal Reserve Board, monetary, and fiscal policies within the financial industry. This course also helps students understand the role of money in banking as well as the world economy.

Lending: This course is extremely beneficial for students interested in working as loan officers or risk analysts. This course includes the credit system, loan documentation, risk analysis and management of loans, and loan interview skills.
The banking and finance industry is massive and continues to expand even now. There is a wide range of career possibilities within this industry, which can often leave you confused. But with the help of this guide, you can have a clearer idea of the different functions and roles within the banking industry and are hopefully able to narrow down your options.
Also READ Commercial bank careers
Best Majors/Degrees for Banking and Finance Careers (2021).