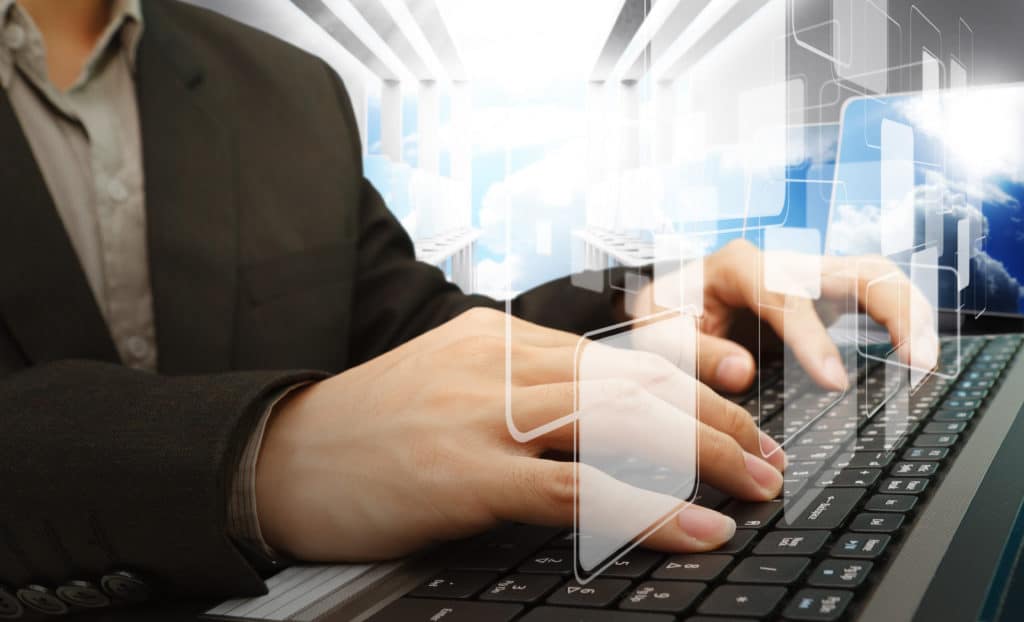 Like a honeycomb, everybody is in engineering and getting stuck that you are also following the same sheep walk? Then you are thinking absolutely zilch. And don't get a kick start to engineering because of these queries. Is software engineering a suitable career? How to stand out? How long does it take to land a job in software engineering? How would I be able to find a decent job? Trash or treasure? Challenges? Stressful? If you are sucking with these questions, then get relaxed. You will find every answer to your reliable question. For what you have to do, scroll down and get your answers. The Benefits of Becoming a Software Engineer are given below.
What is Software engineering?
Software engineering is about developing the application and functions in the software in a disciplined and systematic way, leading to an accurate and right approach in the computer—basically, the application of engineering in software. The areas you will be exposed to are: essentials of computing, engineering and mathematical fundamentals, software analyzing & modeling, software designing, software verification & validation. 
Skills Required Ad Software Engineer
Computer Programming and Coding
Software Development
Object-Oriented Design [OOD]
Software Testing and Debugging
Problem Solving and Logical Thinking
Written and Verbal Communication
Teamwork   
Engineering is a Wonderful Decision
Engineering is an astonishing decision you ever made for your career. If you have a degree in it, it will be your companion, and your efforts will not go into the trash. Getting a degree in software engineering will ruin nothing other than it gives you tons of opportunities. If you have that spark in yourself to create unforgettable things, then you don't have to seek a job anywhere because offers will come to you, or maybe you will offer the job in the future?  
And according to the US Bureau of Labor statics [BLS], the ultimatum for software engineers is predicted to grow by 22% by 2029…. With a lot of jobs in your shoe. You think that there is so much traffic in this field and you will not get the job, then keep this thing miles away from you. Because no matter how much traffic there is, the need for coders, data scientists, and software managers will never decrease.
Unemployment Rate
According to student scholarship.org.com, the unemployment rate of software engineers is 2.6%. Shock because of not getting shocked. I know it, but this is the real data. So, software engineering will be worth it by any means. And you will land your job definitely, or as a creator, you don't need to wander everywhere to land a job because you can create by yourself, don't forget it.
3 Core Beneficial Traits of Software Engineering
Salary
Companies 
Jobs 
Decent Salary
In the frame of reference to money, the software is really a decent job for everyone because it gives you a superior amount of money. I know that salary is not the priority, but consideration of salary is also important. And being a coder and sitting every day in front of the computer to code in the application of software, then you deserve a decent amount of salary. According to an indeed.com report, the average salary of a software engineer is $ 105,253, which is pretty cool. 
San Francisco, CA _ $ 149,651 
San Jose, CA_ $145,065
Seattle, WA_ $131,315
New York, NY_ $127,025
San Diego, CA _ $108,853
Chicago, IL_$ 105,463
Austin, AX_ $ 103,940
Atlanta, GA_$ 101,719
Companies
These are going to be the place for you where you have to work. So choosing the best company is really crucial, and there are so many things you have to consider before applying which gives you many facilities you want to include in your work. It is not only about the salary or bonus or incentives you will get after completing your year. It is about the atmosphere of your working place, learning attitude, career learning growth, and development, recognition for work done well, exciting work and challenges, prominent people work with, being part of a team, having a good boss, autonomy, and sense of control over one's work.
So, keep all these things in your mind. But if you give a glance to the best companies in the USA who give the best salaries to their employees and people feel motivated to work with them, after seeing it, make sure you will make a comparison between companies which give you a better idea about choosing the best workplace for you. So here are the companies: 
Apple [top list] with $ 173,284
Facebook
Octo consulting group
Capital one 
Oracle 
Salesforce
Experian
Cisco
Amazon.com
Tesla 
Nokia
General atomics
Go daddy
Expedia Group
NCR 
Inuit 
JPMorgan Chase
Google 
CACI international Inc. 
Intel 
So here you get all the best companies to check their recruitment and apply for the companies that you find the best and match for you. 
JOBS
After getting an idea of where you want to get the job, now you have to decide which job or post you should be in that company, it depends on two things:
Their recruitment – If your desired company is recurring or in the search of a particular type of employee which is expert in XYZ, then you have to fill out your resume related to that or sometimes happens with you that as a software engineer and want to find your desire job in your treasured company and you can't find the both thing in a single place. 

Then you might not be happy with it so review the recruitment process and look if they hire the job in which you are interested or not? Because being happy and passionate about your work is super necessary. It may sound cliche but it is aesthetic because sitting in front of a computer without fun or interest could be hectic. 


Your skills and programming language command – Sometimes companies choose you according to their need but they also have open job recruitment which doesn't bound you with a particular job so in that case, you can choose your desired job which gives you internal motivation and you will feel fun to do that job. And having stronger skills in programming languages would be beneficial for you to get a promotion or even better job than your previous one.

I have mentioned the skills that require becoming the best out of best software engineer; you don't have to be an expert since your childhood but once you learn the skills, then grasp them tightly because along with quantity, quality also increases so it might be harder for you to land a job. Now I'm going to tell you about a couple of jobs in which you can develop your interest or you can think of making a career in this. 
Jobs in Software Engineering
Software Developer 
Developer 
Full stack Developer 
Application Developer
Back-end Developer 
Front end Developer 
Cyber Security Engineer 
Machine Learning Engineer 
And some others are:
Java Developer 
Cloud Engineer
Scrum Master
Challenging/Hard
I want to clarify a simple thing that took many years for people to understand that it would be difficult, but not as hard as you think. It is like solving puzzles or playing with puzzles and how you're step-by-step fill the gap and solve the puzzles with your mind skills. And the most vital thing here is that you need logical thinking and problem-solving thinking, which helps you write code accurately. It is not compulsory for you to have a long experience of it, a good thing if you have. Still, if you don't have a long experience no matter because coding depends on your immense interest, how deep will you go more? It will be more interesting.
There is no end to coding, so start today without being afraid that it would be hectic. You cannot find time for your friends and family, or you will just stick to your computer, no it's not like that because no one is free on this earth everybody is busy and found yourself lucky because you will get the opportunities to share something on which you are thinking, you can bring the change. So always remember this phrase: You have the power of code. 
So, computer engineering is a cheerful and amazing job, and you can definitely do it, and it will be worth it as you think. It would be an amazing journey and an amazing career for you. 
Benefits of Becoming a Software Engineer- Engineering is a Wonderful Decision