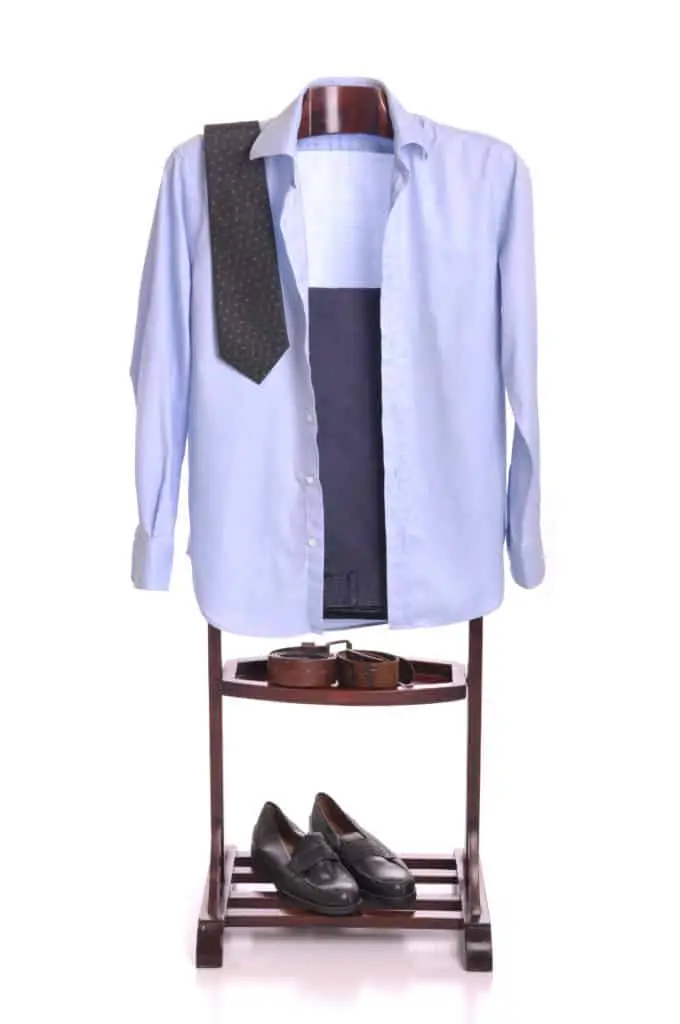 Casual attires have been hailed for their comfortable feats and stylish flames indeed. And now, they have been heartily welcomed in the workplace with a twist. To compensate for both the comfort and professionalism, the casual wear has been re-touched to roll out into semi-formals. As the workplace undoubtedly has some necessary, written or unwritten, attire guidelines for the employees, the casuals are being smartened up to fit into the formal environment of the workplace. However, before plunging into the dress styles to button up, it would be beneficial to be aware of circumstances when casuals cannot be the lifesaver to avoid an unwanted face loss. This blog gives some of the smart casual dress code In the Workplace.
Workplace Casual Wear Disasters
Some people either do not know how to dress semi-formally with casuals or don the wrong combinations that do mishaps. Unfortunately, some studies showcase that employees fear obstruction in the promotion if not dressed appropriately and comply with traditional dress codes.
It is alarming that some managers obliterated promotions because of being dressed inappropriately. Clothes might not be as important as the work itself but do play a crucial role in reflecting the personality of the person at the workplace. 
Unkempt is Undesired
There is nothing as embarrassing as bidding morning greetings to fellow employees in scruffy clothes. Unironed shirts, trousers appearing to shrivel any moment, hair as disheveled as a magpie's nest, and poor attention to hygiene cripples the perspective of peers towards the employee.
It would appear that the person is careless and irresponsible. Wear simple but clean shoes, maintain good oral health and never neglect the cleanliness of hair and nails. Avoid wearing stained, or color faded clothes. Ironed and clean clothes radiate a healthy image of the person. It also helps to boost self-confidence and, therefore, better productivity. 
Clothes – Logos and Messages
Shirts with huge logos are advised to be in the closet while being in the office premises because such heavily branded clothes are certainly distracting and extremely informal for a workplace. Also, do not wear t-shirts that display offensive writing or showcase a message graphically.
Or, avoid wearing t-shirts with messages altogether. Also, do not wear loud neon clothes as they are distracting, and for men, keep the facial hair in check as some offices are strict on the maintenance of beards. Women are advised to updo their hair elegantly rather than messy buns. Makeup is mostly up to an individual's choice. However, dramatic makeup is not welcomed, and sweet touch-ups would be appreciated.   
Unappreciated Skin Show
It might seem haughtily regressive to prohibit the skin showing, but it is essential, unfortunately. The skirts are advised not to be kept too short, the top not tight more than necessary, and no half-buttoned up shirts that show chest. Skip the see-through or transparent clothes too. It is important because showing more skin makes the overall look highly casual and informal.
Going to business meetings, working at prestigious institutions, or bombing the interview wearing such clothes hampers an individual's reputation. Avoid strapless dresses and tank tops. Do not heed to the clothes that show the mid-riff or are low-cut V-necks. Plus, picking up favorite colors and types of fabric is understandable. Yet, do not wear clashing colors or mismatched outfits. 
Keep Trends in Tad
Being in fashion and flowing with the latest trends of maxis, crop tops, ripped jeans, mesh tops, florals, oversized hoodies, and boyfriend jackets are heavenly, but it ruins your image when you show up as a mannequin of all these trendy wears. Therefore, it is advisable to en route to balance.
Mix the casual and formal garments. While opting for casual trousers or jeans, don a formal shirt or hold on to a polo shirt and wear a light blazer. Of course, it is up to individual remarks to remain formal if in doubt, and the casual wear does not appeal much. You can do your research, and before picking up to dress casually, it would be better to ask if it is allowed. Better safe than sorry. 
Attires For Women
Blouse and Tops
Blouses and tops have innumerable endeavors to utilize for smart casual attire at the workplace. A bow tie neck t-shirt with pink or neutral tones would do wonders with any dark-colored lower (like pants or skirts). Traditional white and black shirts are obviously on the table, but those can be skipped for a simple navy blue or maroon top. A deep-colored casual round-up pleated top seems professional as well as eye-catching with a light-colored bottom. 
It is better to not go loud like leopard stripes or heavy graphical prints for wearing printed fabrics as it would extensively tone down the formal ethos. Instead, soft and moderate florals or polka dots add to the feminine beauty. If opting for puffed sleeves, wear the moderate one rather than the extravagant puffy-sleeved top. If pairing the shirts with a pant or trouser, draping a modest scarf, which is not winter wear, is recommended as then blazers can be skipped. 
For winter wear, there is a lot to try on. Turtleneck tops and turtleneck dresses look phenomenal with coats on. With full-sleeved pleated shirts, cardigans can be donned. Or, sweater vests can be worn with the scarf adorned. 
Pants and Skirts
The full business attire of blazers, pants, and shirts can be a formal temptation. However, while donning a smart casual look, there are a variety of options. Skirts and pants or trousers are advised not to be extremely printed. They would go better with almost any sort of color amongst the workplace-appropriate shirts and tops if they are plain. Jeans can be chosen only if they are not ripped and are distressed-free. I prefer dark-colored denim. Beige-colored chino pants and tapered trousers paired also fit well into semi-formal attire. Flowy and pencil skirts are great choices, though, but avoid the narrow parallel pinstripe lines as they look too formal for smart casual attire.   
Attires For Men
T-shirts and Shirts
While wearing white shirts or black shirts, drop the conservative pinstripes and, if possible, avoid the ties as well. These make it look overly formal. Instead, opt for dark-colored polo shirts because they can be wrapped up with slim-fit trousers and a collar jacket. Casual shirts and t-shirts do absolutely wonders with both full-sleeves and 3/4th ones. You may choose to roll the sleeves, of course.
Avoid too many patterns on the shirt. Plain and monochrome ones are great. Also, dive into collared shirts because, during the winter season, a vest can be worn over it, and the look will be complete with chinos. Finally, do stock up the closet with colors like navy blue, tanned brown, cream, and olive because the simplicity in these radiates the formal ambiance.  
Pants and Trousers
Denim jeans go neither out of trend nor fail to add spark to any upgrade. Almost any shirt or t-shirt will go gaga over dark-washed denim jeans. The plus side of this is that blazer, or knee-length coats can also be added to it. Rather than purely white pants or trousers, opt for neutral tones of chino or slim-fit pants like khaki and beige are well-to-do looks too. It would be better to keep a watch on the wardrobe so that the trousers worn are matched well with the shirts donned. High-rise pants and skinny fits are appreciated, but they should not be too lanky to the eyes. 
Jackets and Blazers
Dark and light blazers are both recommended as per the dress-up. Please do not go too loud with burgundy or deep maroon colors unless it is an entire piece of a formal suit. Instead, adopt the smart casual substitutes of a mixture of blue and camel colors. The double button and slim-fit blazers are incredible with almost any look. A jacket would go well if the look is finished off with a t-shirt and trousers.
Also, textured blazers and jackets often come out as an attractive choice because they do extremely fine with pieces of denim. In colder seasons, jackets and blazers would undoubtedly be in fashion. And it would be even better if there is a scarf or soft muffler elegantly draped.  
Shoes and Socks
Shoes, for both men and women, are advised not to don extremely printed or designed sneakers. In fact, not to risk wearing sneakers altogether unless the clothes incline to formal more. Canvas shoes, loafers, and Oxfords would look much better. Knee-high boots are not recommended for women. Ankle-length boots and moderately high heels would be stylish as well as professional enough. Also, socks, especially those of which are printed, should not be visible. Ankle-length and plain socks that match the trousers look good. Avoid flip-flops and sandals, and shoes with flashy patterns. 
Adherence To Other Requirements
In countries like the USA with a heterogeneous mix of the population from different parts of the world, thriving ethnicities, and religious groups. Some employees wear clothes that might not adhere to the formal dressing standards but are imperative for their religious duties. 
Then there is another cluster of people with medical conditions, like corn feet and are required to wear a certain type of shoe that might not follow the office's dress code. In these situations, the employees should convey their issues to the HR department or the manager. This avoids future troubles and also saves the penalizing for violation of rules. 
Rest, if one is still unsure or the labeled dressings as per gender does not appeal, then it would be better to opt for gender-neutral attires. Choose neutral tones, and if needed, incline to the formal side. Opt for slacks and beige colored shirts more. Probably, the accessories can be dropped. However, there are industries and working conditions where a dress code is compulsory to follow. 
Norm of the attire guidelines of an office is indeed a point to ponder before draping the styles over. However, some offices allow casual attire for a day or two in a week, around 62% as per 2020, while some go fully casual, about 36%.  
Conclusive Facts and Figures
It is supposedly drawn from a survey that most employees and even companies do not find anything relevant by walking strictly on the norms of a mandated dress code. On the contrary, according to Hive statistics, 61% of employees find it easing and comforting wearing casual wear and better productivity at the workplace.  
Per the 2019 Randstad US, a survey revealed that 33% of people had struck the chord of resignation or denial to job offers if a strict dress code was imposed. However, a major cluster of people still has themselves rooted in conservative or almost formal wear because of the work atmosphere. 
Frequently Asked Questions
What is 'Smart Casual' wear?
There is no definite and limiting definition of smart casual wear and what exactly it is. However, to explain it, smart casual wear is a combination of garments that involves casual attire and professional ones to infuse a comfortable yet formal look. It is more of an ambiguous term that seems tricky to understand, but how to do it has been elucidated above! 
Can I don the smart casual wear look for my interview?
Earnestly, it would be trickier. Job interviews mostly function on the motto of, 'The first impression is the last impression.' Therefore, if you do not know or are confused regarding smart casual wear, it would be better to stick to traditional formals to avoid unnecessary hassle and even regret. Especially if you are going for a job at the bank or any government-related work, it is advisable not to do such experiments.
Should I put on accessories?
Of course, you can don accessories that go with the attire. However, as you are already doing a smart casual look, accessories are not necessarily needed. Modest earrings are preferred and not flamboyant ones. A moderate pendant, bracelet, or wristwatch is more than enough. Hosiery should be either neutral tone or mingle with the attire. A briefcase or purse would go better with neutral tones or the color of the shoes. 
Smart Casual Dress Code- In Workplace, Attires for Male and Female