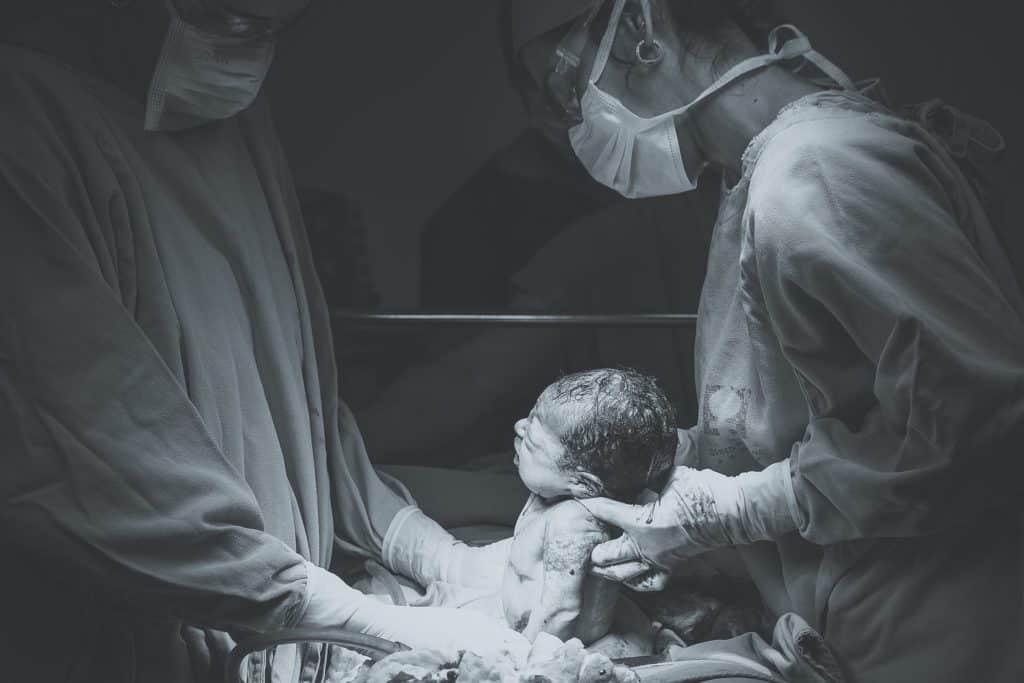 An OBGYN Nurse, often known as an OB nurse, is a registered nurse specializing in women's health needs from puberty to pregnancy, childbirth, and menopause. As an OB nurse, you must have a strong interest in women's reproductive and newborn health and be emotionally and physically prepared to work long and irregular shifts; otherwise, this profession may not be suitable for you. We will discuss how to become an OBGYN Nurse in this article here.
To work as an OB nurse, you must first become a registered nurse with a Bachelor of Science in Nursing (BSN) or an Associate Degree in Nursing (ADN) degree from an accredited university or college. In comparison to ADN, BSN is more employable. You must also pass the National Council for Licensure Examination (NCLEX-RN) to receive a license to practice nursing. After obtaining the license, the next step is to have at least two years of experience as a registered nurse in the obstetrics and gynecology field. Certification in inpatient obstetric nursing (RNC-OB) is not required, although it provides a distinct benefit in professional advancement.
How to Become an OBGYN Nurse Practitioner?
The following are the minimally involved steps in becoming an OBGYN nurse. These steps can vary depending on the regions and states. 
Step 1: Educational Requirement. A college degree is required to work as an OB nurse; the minimum qualification is an associate degree or a diploma in nursing from a recognized institution. A bachelor's degree in nursing is the best method to get into this field. Compared to an associate degree or diploma, which takes only two years to finish, a bachelor's degree takes four years. It provides in-depth knowledge and supervised fieldwork in study areas such as anatomy, physiology, chemistry, microbiology, nutrition, and so on. A bachelor's degree is more employable in metro and metropolitan areas, and it also opens the door to higher-level nursing positions. Most hospitals presently recruit a nurse with an associate degree who has signed a contract promising to obtain a bachelor's degree within five years of starting work. The more advanced level specialization with higher pay (nurse practitioner) requires a master's or a doctoral degree (additional 2-4 years of education). 


Step 2: License. The next step after completing the required education for an OB nurse is becoming a registered nurse. The procedure involves clearing the National Council for Licensure Examination (NCLEX-RN). The exam is arranged by the National Council of State Boards of Nursing (NCSBN). Once cleared, the prospective OB nurse gets a license to practice nursing in their state. 


Step 3: Residency/Internship. Following licensure, an internship or residency experience in the clinical setting is required to become a staff nurse. Your experience will determine whether or not you will pursue your desire to be an OBGYN nurse. In addition, more experience will make it easier to find work as an OB nurse, and you will be paid more. A minimum of two years of experience is required in obstetrics and gynecology to become a certified OB nurse. 

Step 4: Certification. The National Certification Corporation (NCC) offers an inpatient obstetric nursing certification with a validity of three years to help future OB nurses advance in their careers. Currently, a two-year specialty experience requirement, i.e., 2000 work hours in patient care, research, administration, or education, is required for this certification. The certification is offered using a computer test through a Live Remote Proctoring (LRP) platform, which allows a person to take the test on their personal computer from a remote location such as their home or office. The main goal of certification is to assess the knowledge and application in delivering care to pregnant women in hospitals. 
Roles And Responsibilities of an OBGYN Nurse
An OB nurse is a nurse who is trained in obstetrics and gynecology and typically works in the following settings:
Hospital Maternity Wards
Community Clinics
Private Obstetrics and Gynaecology Clinics
Family Planning Centers
US Army 
Urgent Care Clinics 
The roles and responsibilities of an OB nurse vary from one setting to another. However, a typical day in the life of an OB nurse looks like this:
Making preparations for the delivery
Assisting OBGYN physicians or midwives throughout labor and delivery
Assisting pregnant women with pain management during labor and after childbirth, particularly after a C-section
Monitoring mother's and fetus's vitals before and after birth 
Informing pregnant women about their health, post-pregnancy diet, and breastfeeding
When a patient is newly pregnant, taking a patient's history about medical, sexual, and other concerns 
Providing support to women who have miscarried or lost a baby due to stillbirth
Educating women and adolescent girls about reproductive health, birth control alternatives, and other sexual issues
Preparing pap-smears 
Administering medicines and vaccines to newborn babies
Analyzing test findings and tracking the development of a treatment for a pregnant woman or a newborn
Assisting doctors in pre-natal screenings and mammograms 
Responding to patient questions and assisting patients in receiving appropriate treatment from a physician on a timely basis
What Does an OBGYN Nurse Get Paid?
According to recent statistics, an OB nurse earns an average of $91.20 per hour and $9,750 in overtime per year in the United States. According to the Bureau of Labor Statistics, the growth rate forecasts for an OB nurse are outstanding (16%) due to high demand (BLS). In comparison to rural locations, an OB nurse is compensated more in urban areas. Government institutes employ the highest-paid OB nurses, who work night shifts largely and provide emergency care. The private and municipal sectors have lower costs. Due to variances in birth rates, the pay scale varies from region to region. Higher-paid OB nurses have greater education and expertise; for example, a bachelor's degree pays more than an associate degree. 
Conclusion 
Becoming an OB nurse is both gratifying and thrilling, but it may also be intimidating. Because OB nurses assist doctors at critical stages of a woman's life, such as pregnancy, childbirth, and post-partum, they must be vigilant and attentive to directives. They should also be knowledgeable in women's reproductive health in general, as they will be providing reproductive and sexual health advice to patients. A bachelor's or associate's degree in nursing and passing the NCLEX-RN exam are the minimum requirements for becoming an OBGYN nurse. Following that, students need to work as a registered nurses in an obstetrics and gynecology department for two years (2000 hours) to gain the necessary experience to work as an OB nurse. An OB nurse earns more than the national average and receives attractive advantages such as health insurance, paid housing, referral programs, and so on. If you have a strong desire to work in the field of women's health and childbirth, you should seriously consider making this your career.
Frequently Asked Questions 
Can OB nurses deliver babies? An OB nurse cannot deliver a baby; only an OB doctor and trained midwives can do so. An OB nurse is a medical professional who has received training in obstetrics and gynecology and can assist doctors during labor and delivery.
Is an OB nurse the same as a labor and delivery nurse? An OB nurse is a general term for nurses who have received training in gynecology and obstetrics. Their job is to care for women's health in general and offer treatment before, during, and after birth. A labor and delivery nurse, on the other hand, is heavily involved in the labor and recovery phase.
What other qualifications or experience do you need to work as an OB nurse besides a bachelor's or associate's degree? An OB nurse position can also be obtained through further education, such as a master's degree or a nursing diploma. When it comes to being an OB nurse, experience, in addition to education, is extremely important. You can also apply for an OB nurse position if you have previous experience as a staff nurse. 
What are the demographics of an OB nurse? According to the most recent demographics, OB-GYN nurses in the United States are predominantly females (88.2 percent are female OB nurses, whereas males contribute only 7.7 percent and other genders are 4.1 percent). White folks are overwhelmingly dominant in the field (70.4 percent). Other ethnicities, such as Black, Hispanic, and Asian, contribute 11.8, 7.8, and 7.7 percent, respectively, to the field. Approximately 61 percent of OB nurses are over 40, while 39 percent are between the ages of 20 and 40.
References:
https://www.registerednursing.org/specialty/obstetrics-ob-nurse/
https://www.indeed.com/career-advice/pay-salary/ob-gyn-nurse-salary
https://www.landyourlife.com/obgyn-nurse/
https://study.com/become_an_obgyn.html
https://nursing.jnj.com/specialty/obstetrics-nurse
https://www.zippia.com/ob-gyn-nurse-jobs/demographics/
How to Become an OBGYN Nurse?