If you're looking at working in a conventional field, precious metals smithing could be a good choice for you. If you're bored with your 9-5 status-quo job and you've been wondering what else you can find to do, precious metals are by no doubt a good consideration. Here we will see about Are Precious Metals Good Career Path?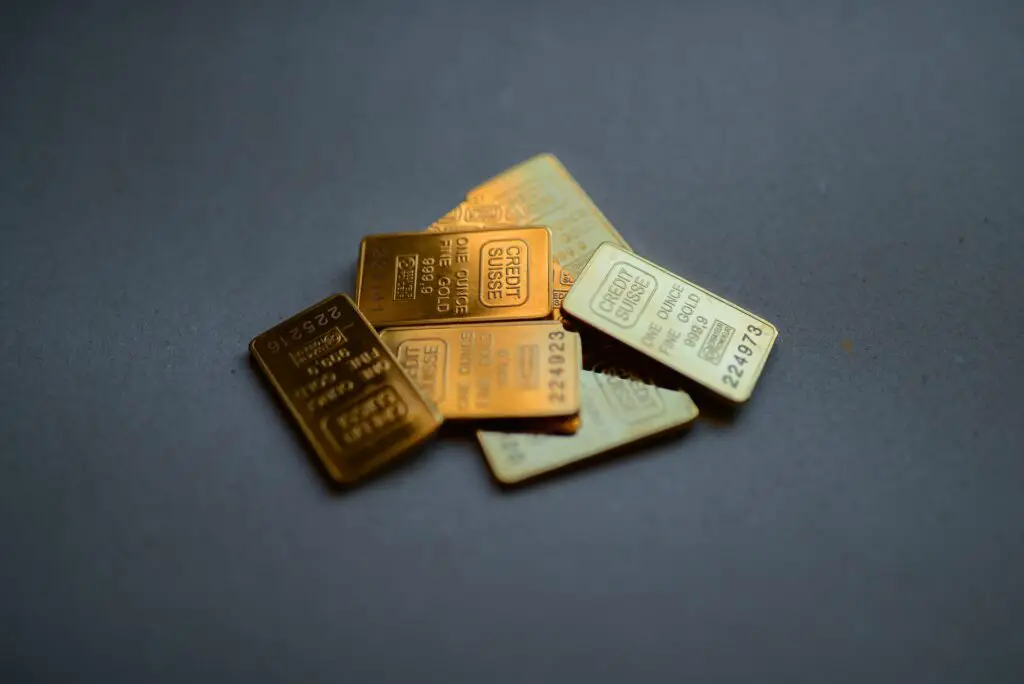 People who work in this field make a fortune, and you can too if you give it what it takes to succeed. Note, however, that working as a precious metals smith demands diligence and creativity. People who truly make it big in this field are those individuals who release their genius to work out in them. Therefore, if you trust in your ingenuity and creativity, you might be on your way to fortune. 
A career in precious metals is a good one because it can bring you in contact with the cream of society – the men and women of substance for whom you can work and you get paid so well for your work. Another thing that makes precious metals work a good career path is the intrinsic opportunity you have as a smith to take advantage of the market whereby you can buy when the prices are low and resell when the prices go up. In other words, you can become a precious metal dealer by yourself.  
In this article, we'll look at what is precious metals and the career paths you can follow working in the precious metals field.
What are precious metals?
There are primarily four classes of precious metals. They're gold, silver, platinum, and palladium. Others include ruthenium, rhodium, iridium, and osmium.
The most traded and most valuable of all precious metals are gold and silver due to their coinage.
Why do people deal in precious metals?
Both economic and social reasons make people deal in precious metals. Precious metals are called precious because they're rare to come by. That is why many people are willing to invest large sums of money to possess it. One is the fact that they have high industrial usage. They're also recognized for their special uses in artwork and jewelry making.
Precious metals carry economic power when it comes to investment and storing of value. During economic crises or political instability, many people prefer to invest that money in precious metals like gold and silver. 
Whenever there is inflation or economic recession, many investors lose their trust in the capital market and the exchange commission. As such, they divert their assets to precious metals which have the potential to retain their value over a value period. 
Even if the precious metals market fall, the tendency is that the market will resemble within a short period and the investors will make their gains on the investments unlike other types of investment like companies' shares, bonds market, or cryptocurrency. 
Career paths in precious metals
There are several things you can do to make money in the precious metals field. They include the following.
Precious metals goldsmith: As a precious metals goldsmith, your job may include fashioning and repairing precious metal items like earrings, necklaces, and so on. You can also carve a niche for yourself where you design items like spoons, badges, buckles, and other items using precious metals.
Hardworking and creative precious metals goldsmiths make as much as $48,000 per annum. That is a good sum of money you can further invest into other things to increase your financial basis.
Precious metals broker: Precious metal brokers are the people who deal in the buying and selling of precious metals. Some people are content acting as intermediaries between the buyers and the sellers of the precious metal article. If you're skillful in marketing and persuasion, this is a good career path to follow. 
Precious metals brokers earn commissions based on their performance. Usually, their income is not specifically stable, but the good ones among them can earn up to $58,000 or more per annum.
Precious metals marketer: This is another career path to consider in this field. As a precious metals marketer, your job may include creating awareness about the company's product, maintaining existing customers, running the company's marketing campaign, and so on.
In this case, you need to have detailed knowledge of the precious metal products you're selling. You should be able to persuade the buyers to buy your product, update them about the existing products, and obtain feedback from them based on their experiences.
To function effectively in this capacity, you need to have good communication skills and abilities to lead others to decisions.
Precious metal engravers: These are the individuals who write or design something of precious metals based on the specific demand of the customers. A precious metals engraver can make as much as $35,000 per annum.
Precious metals miners: These are the people who deal in the mining and extraction of precious metals from the earth or where they're found. A precious metals miner could make as much as $48,000 per annum.
Conclusion
Finding a career path in the precious metals industry is not as hard as you might think. The question, however, is whether a career in the precious metals industry is a good one. Obviously, from our discussion so far, it's easy to deduce that those who work in the precious metal industry find pleasure in doing it because they're dealing with a product that has a market value. Moreover, Precious metals experts make more money than some people make in the conventional office job.
There are several areas in precious metals you can choose to work including precious metals goldsmith, broker, marketer, engravers, and miners.
Frequently Asked Questions
What is the future like for the precious metal market?
Precious metals are valuable items. The market has been in existence for centuries and it's like to be for as long as the earth remains. As of the time of writing this article, the precious metals market is worth close to $200 billion and it projected but be far higher in the nearest future.
Can I work on Precious metals as an alternative job?
Obviously yes. If you have another job you're devoted to, but you still have a passion to work in the precious metals market, you can keep your day job and use precious metals as a side hustle.
What is the most valuable precious metal?
There are many precious metals including gold, silver, platinum, palladium, ruthenium, rhodium, iridium, and osmium. The most valuable and the most expensive of them is gold.
Are Precious Metals Good Career Path?