The oil and gas industry is currently among the highest revenue-generating large sectors worldwide, generating over an estimated $5 trillion in global revenue as of October 2022. O&G is crucial to the global economic framework as most industries heavily depend on them for the most part. Everything from electricity, and transportation to powering manufacturing facilities and pushing economic growth, oil and gas are crucial resources that power most of the world's progress. As a result, managing oil and gas procurement sites is not an easy job which is why the industry requires the help of qualified working professionals across the management hierarchy to keep the industry running and booming. Here we will see about Oil and Gas Production Jobs.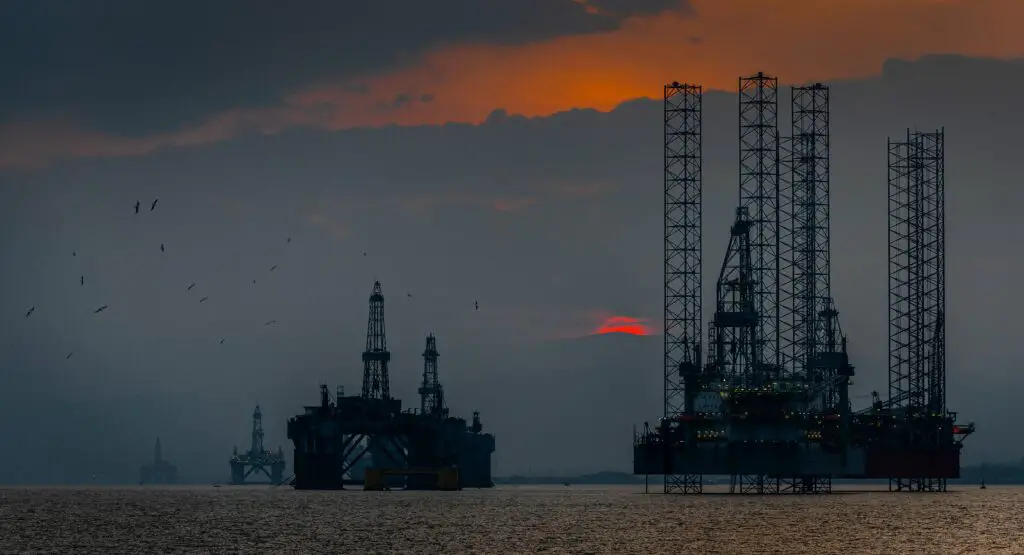 Jobs positions in oil and gas industries are usually divided into 3 categories, management and engineering, operations, technical and supervisory. Management and engineering jobs include project managers and engineers, supply chain managers, well-site managers, etc. Operations jobs include equipment operators, rig operators, pipeline technicians, drivers, etc. Technical and supervisory jobs include all field service supervisors, ROV technicians and supervisors, offshore technicians, construction superintendents, maintenance technicians, etc.  
Jobs and positions offered by the oil and gas industry 
The oil and gas industry is a vital part of the world economy, providing jobs and positions for millions of people worldwide. The industry is responsible for producing, transporting, and refining oil and gas products, which are used in a variety of applications. This creates the need for millions of jobs across the world. 
The oil and gas industry is broken down into two important segments: upstream and downstream. Upstream activities include exploration and production, while downstream activities involve refining, marketing, and transportation. 
Responsibilities in the upstream segment involve finding new sources of oil and gas, drilling wells, and managing production operations whereas downstream responsibilities include sales, marketing, accounting, human resources, and information technology. 
These responsibilities then create the demand for professionals that best suit the job role of such activities. Some of the most well-known jobs in this industry include engineers, technicians, mechanics, operators, and laborers.
 Each of these positions requires specific skill enhancement training and job description so that the risk of failure while working can be minimized. 
Oil and gas companies regularly post job updates in the search for talented people to fill those positions. Oil and gas companies offer salaries and benefits packages, as well as opportunities for career growth to meet the monthly, sometimes weekly changes that often take place in the industry. 
Training and education for O&G production jobs
Oil and gas production jobs are some of the most dangerous in the world. To ensure that workers are properly trained and educated for these positions, companies require a certain level of training and education.
This allows O&G companies to help and protect workers, as well as ensure that they can do their jobs safely and effectively. 
Aside from being dangerous, oil and gas production jobs are some of the most lucrative across industries. They require specific training and education and the payoff can be worth it. 
Many university programs offer degrees and certifications specifically for jobs that are of significance in the oil and gas industry. 
These programs offer a comprehensive education in all aspects of the field, from drilling to production to safety while working on-site, and the best way for young skilled talent to enter the industry. However, there are better ways to get started in the field, depending on the job position. 
After hiring, companies willingly offer on-the-job training for new employees with the help of essential online resources, the company's internal resources, along with industry experience that has helped O&G companies become profitable global MNCs. Inside information is often confidential and employees are reminded never to breach this rule.  
The average salary range for jobs in this field 
Oil and gas production is a growing industry with high earning potential which is why the average salary range for jobs in the oil and gas industry can vary greatly, depending on the position and level of experience.
According to Indeed, a website that aggregates job listings from around the internet, the average salary range for jobs in the oil and gas industry is $66,000-$122,000. 
However, the salary figures can much be higher or lower owing to the level or type of job. For example, petroleum engineers earn an average annual salary of $147,521, while roustabouts make just $36,853 per year. 
As to why the drastic difference in salaries, this wide range of salary dispersion is influenced by education level, experience, and the many different positions available in the industry, from entry-level to management-level roles. 
The oil and gas industry is among the well-providing industries in the world, and workers in this field can expect to make a good living. 
However, with high salaries also comes high expectations: those employed in this industry are often required to work long hours under difficult conditions. If you're looking for a career with good pay and challenging work prospects, then look no further than the oil and gas industry.
Challenges and Benefits of working in Oil and Gas production jobs 
The oil and gas industry has long been a key part of the American economy. However, the challenges of working in this industry haven't been more obvious than the present time. Oil and gas production jobs can be physically very tiring and mentally challenging.
Therefore, workers must be equipped to handle difficult physical labor in extreme weather conditions while also dealing with complex technical problems. 
Hence, it is important for those considering a career in oil and gas production to be aware of the challenges involved so they can make an informed decision about whether this is the right field for them. 
The Benefits
Oil and gas production jobs serve multiple advantages to those who work in them. Some of these benefits include high wages, excellent working conditions, and the opportunity to work in a challenging and exciting industry. 
One of the other important benefits of working in oil and gas production is the high pay that is often available. 
According to Payscale, the average salary for a highly skilled professional such as a petroleum engineer, reservoir engineer, geologist, financial accountant, and landman is over $100,000 per year. 
Along with higher wages and salaries, companies typically provide extensive safety training so that workers can stay safe while on the job. Workers also enjoy good benefits packages including health insurance, paid vacation, and retirement savings plans. This can be helpful for workers who are looking for a way to save money or receive medical care. 
Conclusion
The oil and gas industry is always looking for qualified workers to fill its many positions. Those who have an interest in working in this field can get started through a number of different ways, from attending an accredited school or college program that offers training in oil and gas technology or engineering, to joining the industry as a young semi-skilled talent and working up the ladder to become a veteran of the industry. Despite the drawbacks and its demerits, the Oil and gas industry is the lifeline of the modern world, and contributing back to society and the world is amongst the best choices talented individuals can make by joining this industry.
Oil and Gas Production Jobs