Introduction
One of the best German discount grocery stores, Aldi offers premium quality private label products. The company was initiated in 1961 by the Albrecht family. Moreover, it is famous for encompassing low prices stuff including snacks, baby goods, pantry items, and cleaning products. Almost 90 percent of the products sold belong to its own brand. It also has weekly specials and limited edition goods, such as electronics, furniture, and homewares. Now, the company has more than 25,000 employees. Let us read about "ALDI Careers"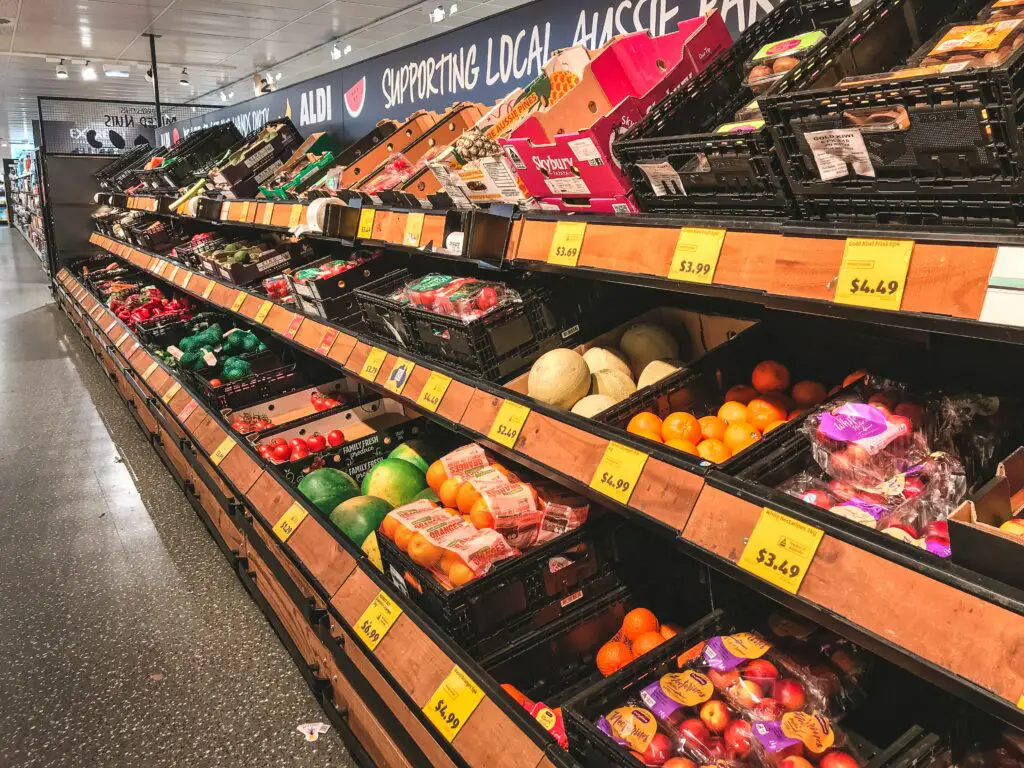 ALDI Careers
ALDI is growing rapidly growth during the past few years. It is projected that the company aims to become the third-largest US grocery retailer. Right now, it has over 2200 stores and you can find various stores in 38 states. So, if you are looking for a new job, then visit the nearest store of the company. Whether you want to work full-time or the half one, get ready to enjoy the unlimited benefits the company gives to its employees.
Minimum hiring requirements for ALDI
The minimum age requirement for working at ALDI is 18 years old. Your qualification should be a high school diploma.
Each role is associated with different job requirements and you will also get the idea when you read the advertisements. However, there will be some bending and lifting in most of the in-store and warehouse roles.
If you have skills in communication and customer service, then you can get a job at this company. Moreover, time management and reliability are additional attributes. 
Moreover, you should be a role model for your team. Other than that, the company prefers to higher those individuals who know the company and its services. If you have less knowledge about the brand, then go to its website to get an idea.
The average salary you can make at ALDI
Before you decide to do a job at ALDI, you should know the average salary you can make at this company. The average salary in the US is $16.34 per hour and it is dependent on the type of job which you are doing. For example, it will be $14 per hour, $13 per hour, and $18 per hour for sales associates, stockers, and order selectors respectively.
On the contrary, if you are a retail store manager, then you can make up to $26.00 an hour, while a full-time assistant store manager has a salary of around $20.00 per hour.
Popular jobs available
Store Assistant
If you are selecting this job, then make sure that you have to do various general duties. Store associates can also collect payments from cash or debit cards at the counters. They also help them find what they want. 
It is your obligation to keep the store need and clean.
Also, get a command on your communication skills as all the team members need to do good conservation with the customers.
Stocker
The main role is to stock products in ALDI stores. Apart from filing themselves, their job is to check if the food is fresh or not.
All the merchandise display is set by the stockers; also they need to make sure that the aisles are spick and span. 
Since the weight of the products can be high, you need to be physically strong.
Cashier
It is the responsibility of the ALDI cashiers to attend to customers and take cash or credit card payments from them. They keep track of the cash register to make sure that it is correct and if they face any problem, they immediately have to report the assistant store manager.
Where there is less work, cashiers have to work in other areas such as removing garbage or wiping benches.
Assistant store manager
Assistant store managers play a pivotal role in the company. They have been given leading roles so that they can make sure that the work is done properly.
They supervise staff and manage rosters. If there are new team members, the assistant store manager will help train them.
The assistant manager store can also be called if the customer has some query or issue. They then report the problem to the store manager.
Purchasing Assistant
The Purchasing assistants have to work with suppliers and the buying team. Yet another job responsibility is to order products and also negotiate their prices.
They should also get insight about the latest trends, apart from knowing what the customers are looking for.
The complete application process at ALDI
It includes the following steps:
First, you need to decide what type of job is your ideal. You can do this by searching ALDI vacancies on their job board.
You can go visit their website and search for ALDI careers. Then look for the jobs by keeping in view the keyword and location.
Make a free job seeker account and add a valid email address as all the correspondence will be done through it.
Once you have finished the application process, it will take two weeks for the team to examine your application.
If you are selected, you will be called for an interview. The company can take multiple interviews before they get you hired.
Benefits of working in this job
There are a lot of perks associated if you are an employee of this company; however, employee benefits can vary depending if you are part-time or full-time and the period of your services.
Health coverage benefits, including vision, medical, and dental insurance.
Retirement plan of around 401(k), you can also ask the company to deduct some of the pre-tax income aside which you will get after retirement.
Employee assistance program (EAP) and a discount program.
Vacation leave and paid holidays
Short and long-term disability insurance, accidental death, and life insurance.
Complete Login Guide to ALDI Account
First login to the website and add your personal information
Enter your email address and create your password
The company will send you a verification code at your mobile number.
Enter the verification code to log in to your account without any hassle.
Conclusion
So, this guide is specially designed to help you understand all the nitty gritty details before you apply at ALDI. To put it simply, there are many ALDI Careers opportunities in this field. An exclusive combination of perks, pathways, and pay means in ALDI you can advance in your careers without any limits. So, whatever field you opt for, give your full efforts to excel in it. In the end, you will find yourself in a good position.
Frequently Asked Questions
Is it compulsory to bring a hard copy of the resume during the time of the interview?
It is not a requirement; however, bringing a hard copy is recommended.
What is the dress code for the interview at a Store Interview Event?
Store candidates need to wear clean and tidy clothes during the time of the interview.
ALDI Careers -Job Description, Salary, Complete Guide Login