Known as the practice of product management, a product manager (PM) is a professional position in charge of an organization's product development. Product managers are responsible for managing feature releases, defining functional requirements, and owning the product strategy for a product (physical or digital). Product managers are ultimately in charge of the results of the products they create by coordinating the work of numerous other departments (such as software engineers, data scientists, and product designers). Product managers were previously employed by technology companies' marketing departments, but they have recently spread to engineering teams and even teams focused on individual products. Let us know about 'Product Manager Job Description'.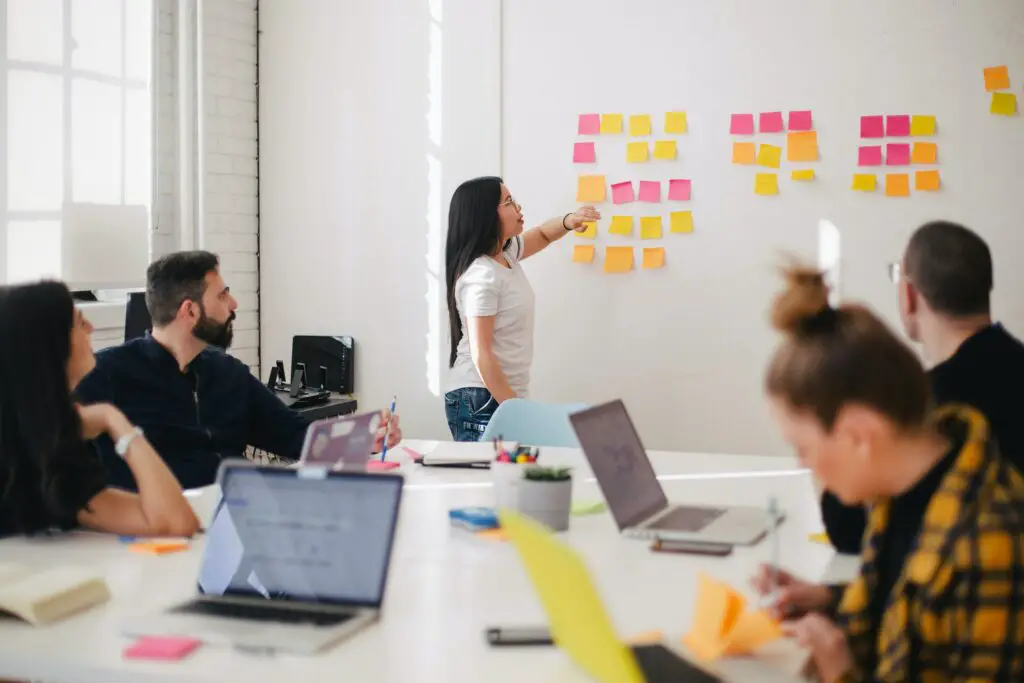 Product Manager Job Description, Salary, Duties:
A product manager is in charge of creating products, conducting market research, and choosing the features, requirements, and costs of the product. Product managers collaborate with the business development, tech, and user experience teams. The total management of the delivered product is known as product management. According to Payscale.com, product managers make an average of $84,265 a year. The average yearly wage for product managers with a focus on software is $95,942. But keep in mind that profit-sharing, bonuses, and commissions can all significantly raise total compensation.
Product Managers' Various Types:
Roles in product management come in a variety of forms. Depending on their offerings, target market, and product strategy, every firm will define positions slightly differently. In general, the need for more product leaders may increase as the organization and its portfolio get larger.
Positions in other sectors, such as marketing, sales, engineering, and project management, frequently lead to careers as product managers. The things you did in previous positions will be the source of some of your most useful experience as a product manager. A technical product manager, for instance, who formerly worked as an engineer, has a comprehensive knowledge of the product development cycle. You can communicate with the development team efficiently and produce precise product requirements thanks to your prior experience.
Product Manager Responsibilities:
Let's focus on the primary duties of a product manager. The following six categories best give the job description of product manager regular daily duties, despite the broad nature of the work:
Establishing a Plan:
You are in charge of determining the strategic direction and overall vision for your product at the highest level. Your team has to be able to comprehend the business case for each initiative and feature you build, thus you must be able to do it with clarity.
In order to prioritize what matters most and accomplish your product goals, strategic planning entails outlining key investment areas. You are also in charge of the product roadmap, a schedule that shows what you will produce and when.
Establishing Releases:
Product managers turn product strategy into pre-planned work by deciding what they'll produce and when you'll release it. No matter what development technique your engineering team use, this is true.
Evaluating Concepts:
Better concepts for a successful product are desired by every firm. Product managers are in charge of crowdsourcing, creating, and curating concepts that will benefit customers. You are in charge of the company's idea management procedure and choose which ideas should be added to your backlog in order to advance the product strategy.
Classifying Characteristics:
Product managers rank features according to how well they support strategic initiatives and goals. Depending on the value a new feature will provide for both the business and its clients, you must make challenging trade-off considerations.
Product Owner Versus Product Manager:
It can be unclear exactly what a product manager does depend on whether or not a team is following a particular agile practice (and which one). A product owner, for instance, is required if a team is using scrum.
The product owner should collaborate more closely with the development team to carry out the objectives that the product manager helps define, while a product manager establishes the direction of the product through research, vision setting, alignment, and prioritization.
Optimal Procedures And Advice For Becoming A Top Product Manager:
The fact that there isn't just one type of product manager, just like there isn't just one type of team, is one of the role's most intriguing characteristics. The craft has seen a huge increase in both popularity and method during the past twenty years. Product managers as a whole are still struggling with how to categorize their many strengths, in contrast to designers who have successfully divided themselves into interface designers, graphic designers, motion designers, etc.
People are just now starting to pursue product management as their intended discipline, which further complicates problems. The younger generations are beginning their careers with product management in mind, as opposed to older generations who "dropped into product management" from engineering, design, finance, or marketing.
Requirements For Product Managers:
When beginning a product management job, there are prerequisites to take into account. These specifications vary depending on the position, but candidates for product management positions usually need to possess the following skills:
Undergrad level of education
Several years' worth
Training with a focus.
A Bachelor's Degree:
Although not required for all product management positions, the majority of them do demand an undergraduate degree. Google declared in 2018 that four-year degrees are no longer required for recruits in product management and product marketing management. While this is fantastic news, not all businesses are Google.
A business, computer science, or engineering undergraduate degree is sometimes required by employers for positions in product management. Furthermore, businesses prefer applicants with a history in statistics, public relations, marketing, and management.
Conclusion:
Product managers frequently work managing the creation and distribution of software programs, websites, and other digital items due to the rising need for technology. Tech-savvy product managers who are adaptive generalists capable of handling a variety of tasks are valued by start-ups. As a result of having other employees who can take on additional responsibilities, such as the marketing department, established organizations that hire product managers are more likely to give product managers positions that are more clearly defined.
Frequently Asked Questions:
Does the job of Product Manager pay well?
Product Management can be one of the highest-paying positions in the corporate world, depending on the company you choose to work for. An Indian MBA graduate can expect to make a median base salary of 15.2 lakhs per year, excluding other salary elements like bonuses.
What credentials are a Product Manager required to have?
A bachelor's and master's degree in a business-related field are typically required for success in the field of product management. While a master's degree isn't always required for senior product manager positions, it is typically needed for lower-level product manager positions.
Can someone without experience work as a Product Manager?
It keeps coming up because a lot of Product Managers continue to be passed over for job openings by applicants with relevant experience. While it is possible to land a PM position without prior industry experience, candidates with that knowledge will always stand out.
Product Manager Job Description