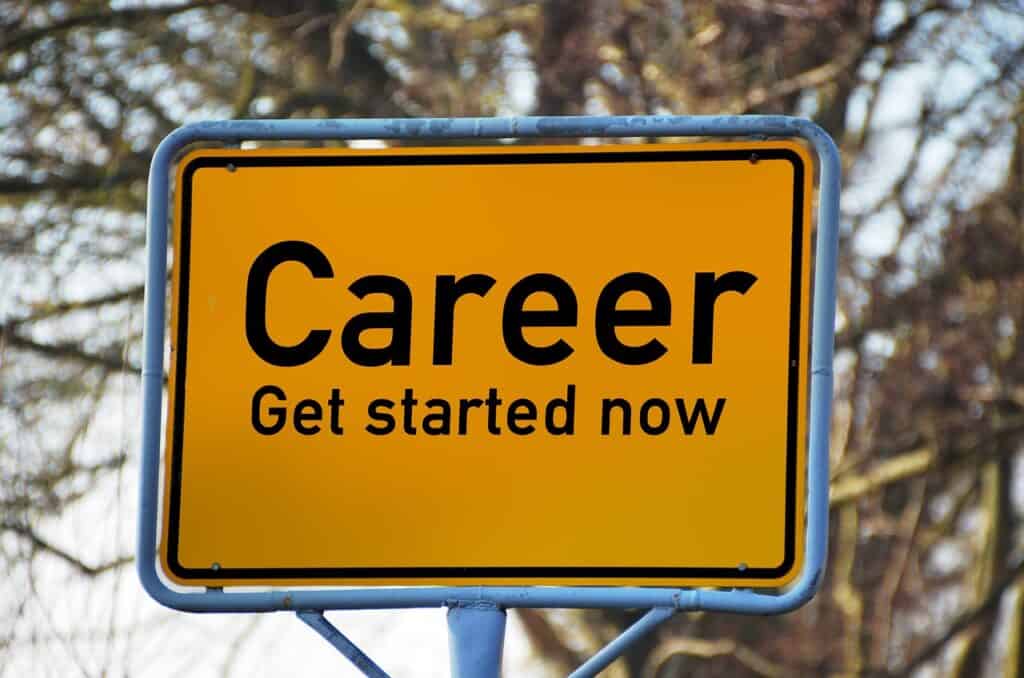 Are you looking for a place where you can work happily? We will discuss the complete guide to career opportunities at Paycom in this article. What if I told you there's one where you can actually work happily, earn a very attractive salary plus frequent bonuses, and also get compensated? Let's check it out.
Paycom is an American online payroll and human resource technology-provider-based company in Oklahoma City, Oklahoma. As an elite organization, Paycom has built a reputation as a leader and innovator in payroll technology. Paycom currently has about 346 open jobs where employees can earn a minimum of $59,206 per annum with the least qualification, like a High School certificate. Employees at Paycom enjoy amazing benefits like health insurance, retirement plan, and even parental leave. We will transcend into the requirements for landing a job at Paycom.
Career Opportunities at Paycom
Be a legal citizen of the United States or possess a work visa as a non-immigrant.


Possess a Bachelors Degree in one of the following fields:

Accounting
Book-keeping
Finance
Business Administration
Business Analytics
Economics
Maths
Statistics
Software Engineering
Enroll in and get a Payroll certification course:

Fundamental Payroll Certification (FPC)
Certified Payroll Professional (CPP)
CIPP National Payroll Certificates
CIPP Practitioner certificate in Payroll, Advanced Practitioner certificate in Payroll, and Diploma in Payroll.
IAB Certificate and Diploma in Payroll or Computerised Payroll
Apply for any job of your choice
Required Education and Background to Work at Paycom  
The minimum required education needed to work at Paycom is High School Certificate or GED equivalent. But to get better job offers, possessing a Bachelors's Degree is an important tool. Having a Masters's Degree is great, and a Doctor of Philosophy degree is just too amazing.
Skills Needed  
Good IT skills
Good communication skills
An active listening attitude
Lucid and logical thinking
Discreteness and absolute confidentiality
Outstanding leadership qualities
Attention to detail
Business acumen
Conflict resolution and crisis management 
Ability to work independently
Ability to prioritize, multi-task, and meet deadlines effectively
Great interpersonal relationships
Ability to optimize the use of word processing and spreadsheet packages
What Jobs are Available at Paycom?
Paycom currently has more than 344 open jobs and career opportunities. These jobs include verification specialists, receptionists, interns, data analysts, attorneys, web content managers, and so much more.  
How Much Do Employees Earn to Work at Paycom?
According to Payscale, the average salary for a worker at Paycom is $59,206 per annum. Popular roles like Account Executives earn about $132,496 annually; Product Designers earn about $100,045; software Developers earn about $68,666 to $88,196, while Specialists are one of the least paid to earn about $54,354 and these are all on an annual basis. But most importantly, employees also get bonuses, even amounting to over $4000.   
What is the Minimum Age to Work at Paycom?
16 years of age is the minimum age required to work at Paycom because prospective employees with just a High School Certificate or equivalent are being hired. And even those over 45 years of age are still being hired at Paycom. 
Steps to Apply for a Job at Paycom
Log into the official Paycom website at www.paycom.com.
Click on the menu button (three dashes) on the top left corner of the page.
A drop-down menu appears. Click on "Careers" and then click on "Apply Now."
From the list of jobs, select a job or search for one with the "Quick Search" tool.
On the job details page, evaluate yourself if you qualify for the job. Read through the job description, responsibilities, and qualifications. Then click the "Apply" button on the bottom of the job.
You'll be redirected to a page where you'll have to create an account.
Create your account by filling in the necessary information on the page.
Verify your account by clicking the confirmatory email sent to the email address you inputted while creating your account.
After successfully verifying your account, go ahead and apply for the job.
Benefits Enjoyed by Employees at Paycom
Insurance

Health Insurance
Vision Insurance
Leave

Parental leave
Paid time off

Childcare
Health and Wellness

On-site gym
Fitness class
Wellness program
Financial Perks

Bonus pay
Employee discount
Stock options
Retirement 
Retirement plan
Meals
Free lunch or snacks
Others

Employee assistance program
Employee mentoring program
Interesting Facts About Paycom
Paycom hires 56.3% females as opposed to 40.1% of males. So if you're female, you should feel confident.
Most employed employees are graduates of the University of Central Oklahoma. So you might want to think of getting a degree here if you stand a better chance of being hired.
 Graduates of Business are given top priority. But don't worry, go ahead and apply. There are enough positions for everyone.
Bachelors Degree holders are mostly employed. Suppose you thought you needed a Master's Degree or higher to get hired at Paycom. Sorry to prove you wrong. Paycom hires more of the BSc. Degree holders; not everyone can afford advanced or higher education.
Frequently Asked Questions About Paycom
How many hours a week does an employee need to work?
Most employees at Paycom work for a minimum of 40-50 hours weekly with a daily hourly rate of $17.75. Some employees do overwork, even on Saturdays, to get additional pay, but why overwork when you earn benefits.
What is the process at Paycom like?
Interviews at Paycom are carried out three times. The first interview is the recruiter's level, where you get a phone call from the recruiter. The second interview is with the regional manager, and the third interview is the leaders' interview, where you'll have to stand before a panel. Or it could be an online Zoom meeting due to Covid-19 protocols. Each interview at Paycom ranges from about 30-60 minutes.
What does the interview feel like?
Interviews at Paycom are intense and purposeful, with great and tactical questions to challenge the prospective employee. It is highly recommended to use the STAR method for answering questions.   
Are tattoos allowed at Paycom?
Yes, at Paycom, tattoos are allowed but owing to the business environment, it is ideal to keep them covered.
How has Paycom responded to the Covid-19 pandemic?
Paycom has moved almost all of her workforce to a working-from-home environment. Most of the employees work remotely and safely from the comfort of their homes.
What does it feel like to work at Paycom?
It is an outstanding place to work with a very dynamic working environment, growth and development plans, training for IT personnel and other employees.
Who is the founder of Paycom?
I specifically reserved this. The founder of Paycom is Chad Richison. He was a former senior manager at payroll from ADP and founded Paycom in 1998, although it was only made public in 2014.
What is the networth of Paycom?
According to Forbes, Paycom currently has an estimated net worth of over $2.9B.
What advice is readily available to new employees?
Get to know and be known by others in your work environment as your professional growth depends on it.
Common Questions Asked at Paycom Interviews
Tell me about your relationship with your previous boss.
To successfully answer this question, stick to the bright side of the relationship you had with your former employer, even though there were no bright sides. But to impress the interviewer, you have to prove to him that you can maintain a very positive relationship with your employers; no one will love to hire someone who can start a war or riot at their organization. Think smartly.
Would you say you communicate better in writing or verbally?
Well, tell the interviewer the truth. However, your communication reflects when you're talking. If you're more like an introvert who loves writing, say so but at least tell the interviewer you're working progress. If you tell a lie, I bet you the interviewer will know because you could not look at her straight in the eyes since the interview began. Be truthful.
If you were hired at Paycom, how much do you expect to earn?
The most diplomatic way to answer this question is to use your current earnings as an example. If you earn a bit meager sum, tell him you'll love a rate slightly higher and if you earn a very attractive salary, tell him you might love to stay in that range. All that matters is convincing the interviewer that you are worth the intended salary. Be clear and precise.
What would a typical day in your position as an Inside Sales Representative look like?
Here comes the part where you've got to know your job description. Study all aspects of the position your applying for, especially your responsibilities, daily. If you do not answer this question correctly, you give the interviewer the impression that you are not industrious or duty-inclined. If you were, you'd at least know what is expected of you at work.
How did you hear about Paycom?
This is a question you should look forward to. It would place you on a high ground if you were being referred to Paycom by an employee currently working there. Of course, you'll have to provide the employee's name and position, but what if an employee did not refer you? As we earlier discussed, be sincere. If you got the advertisement from your LinkedIn profile, go ahead and say so, you never can tell what other great benefits that LinkedIn profile will get you at the company.
How long do you intend to work here at Paycom?
Here's a tricky one. Most employers love hiring workers who can comfortably work for at least two years. If you wanted to work for just six months, why bother even applying? Try to stay on a particular job for at least two years. It builds your relationship with the employer. What if the interviewer were to ask for a recommendation from your former employer? What do you think your former employer would say? 
Tell me about youself. Why should we hire you?
At this point, don't think the employer is asking about your qualifications. No, it's more like about your personality, why do you think you are the best match for this job? It's not because you acquired two Masters' Degrees in your field. It should be because of a particular value of yours. Think clearly and answer. Use the Elevator Pitch style. Show the interviewer that you're not just educationally qualified but that you have what it takes to handle whatever life throws at you. This should be the point where you praise yourself. In the end, the interviewer should feel she hired you because you made her laugh all through the interview; charisma and a sense of humor can never be underestimated.
 Testimonials About Paycom
«Paycom is dynamic. You will encounter process and system changes frequently. We have to keep with changing practices and expectations in our industry and continue implementing new ideas to introduce those changes to ourselves.» Bonny Calfy, Recruitment Market Team Leader


«Paycom is a comprehensive and reliable system which can greatly improve the efficiency and effectiveness of our daily operations. The system and support staff give us the confidence of office automation that can sharply reduce the workload of our payroll/HRIS needs.» Scott, VP of Business Development Hospitality.


«My life has completely changed at work. I get excited to do payroll instead of dreading coming in every other Monday. I will praise Paycom to anyone and everyone I talk to. Paycom can change the way our entire company is run in the best way possible.» Samantha, Corporate Office Manager Hospitality
Conclusion
At this juncture, if you have any general questions about Paycom or payrolls, comments or queries, please feel free to leave them in the comments section here below. Thank you, and I hope you learned quite a lot from our guide.
Also read ZARA Careers – Job Application, Salary and Interview Questions
A Complete Guide to Career Opportunities at Paycom