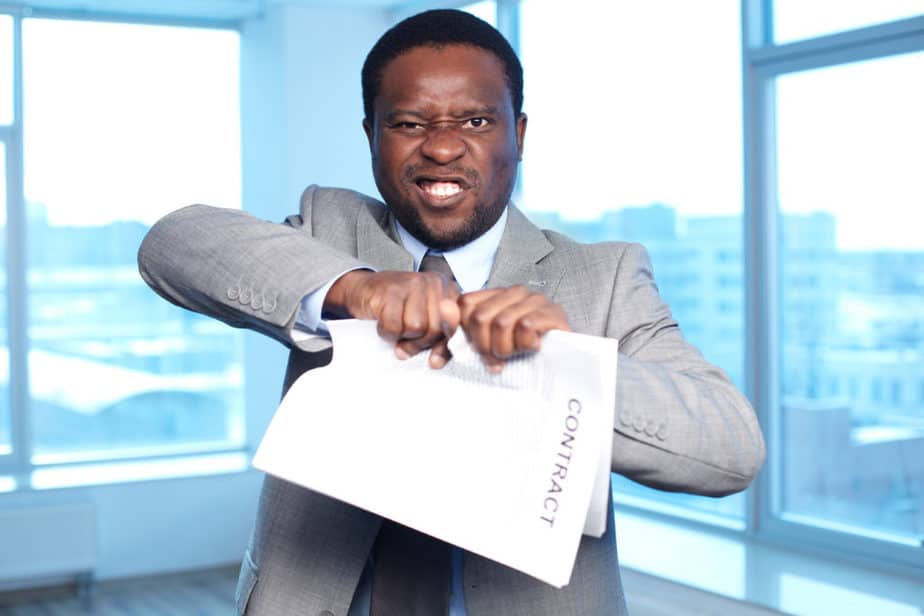 Tata Consultancy Services, commonly known as TCS, is one of the leading IT industries. It has its headquarters in Mumbai, the capital city of Maharashtra, India. It is a multinational company and a subsidiary of the Tata Group. It operates in various locations all over the globe. It deals with consulting and provides IT services. Today, let's know about TCS Termination Policy.
TCS has adhered to the values and principles articulated by the Founder of the Tata companies consistently. It encourages its associates to follow the ethical path. It has always been value-driven. It has strict policies and regulations defined to protect the core values from being violated. In case any associate indulges in unethical or unlawful means like corruption, harassing others, security breach, or engaging in potential conflicts, the issues would be addressed according, which may include termination.
TCS Values
TCS has maintained its reputation as a business entity for about 150 years now by adhering itself to the core Tata values. It has set new standards of ethical conduct that inspire others. The core values, which TCS follows, are Integrity, Responsibility, Excellence, Pioneering, and Unity. To implement these values, it has defined some policies that bring out transparency in business and offer great value of customer satisfaction index. All the associates are expected to follow the rules and adhere to the policies firmly. 
In case of any unlawful or disrespectful behavior by any associate, violation of any policy defined, the consequences would be according to the rules defined in the termination policy. Some of the reasons that may lead to the termination of the contract are discussed in this article.
Termination due to corruption 
TCS follows high standards of morals and ethics. It has a no toleration policy for any form of corruption or bribery. It refrains from offering or receiving any improper or illegal payments or comparable benefits. It does not indulge in offering or obtaining undue favors, directly or indirectly, for the conduct of the business.
If any employee indulges in any kind of corruption or bribery incidents, TCS reserves the right to impose disciplinary action against the corresponding associate and may address this type of unlawful action by suspension or termination.
Termination due to harming others' dignity
TCS strives to provide a safe, healthy, and clean working environment to all its associates. Any form of disrespect or any harm dignity of any associate is considered not tolerable. It believes that everyone in the work environment must be treated with dignity and respect. It encourages all the associates to create a conducive work environment build on understanding, tolerance, cooperation, and respect for others' privacy.
It has a zero-tolerance policy for any form of harassment, whether physical, sexual, verbal, or psychological. It has clear and fair disciplinary procedures, which necessarily include the associate's right to be heard. Any such evidential case gets reported against any employee, TCS takes strict action against that may include termination.
Termination due to integrity breach
TCS believes in maintaining the highest degree of integrity of information and assets. It believes any wilful omissions or material misrepresentation can compromise the company's records, internal and external reports. Disclosure of any business-related information through any medium to the people who are not required to have the access to the information is considered illegal. TCS also ensures the integrity of the personal information provided by the associates. All associates should respect and protect the confidential information of the company. All the employees are expected to safeguard the company's and all third parties' confidential and intellectual properties and data. Any case of damage, theft, or loss of any confidential information or intellectual property must be reported immediately. All company assets like computers and communication equipment should be used only to carry out the required business.
Misuse of any company asset, intellectual property, or disclosure of any confidential information may lead to serious consequences. The employment contract can be terminated on the spot if any such case is reported.
Termination due to insider trading
Insider trading refers to deriving benefits from sensitive information of the company. Such information may include confidential information of the company, sister companies, suppliers, and clients. Insider trading is strictly prohibited in TCS. All employee is prohibited from indulging in any sort of insider trading or assist others in doing so. 
In the case of insider trading, the company treats it as a serious offense and addresses it with disciplinary action, which may include the termination of the employee.
TCS is very particular in maintaining the confidentiality of information belonging to the company itself, suppliers, clients, also third parties. It not only safeguards the business information and property but strives to make the work premises safe and secure for all the associates. 
Frequently Asked Questions
What are the other terms defined in the termination policy of TCS?
Answer. Security breaches, use of prohibited drugs, and other intoxicating substances can also be some reasons for termination.
TCS Termination Policy- TCS Values