Every business needs some code of conduct to aid their work and progress. While ethics are considerably the rules that one should abide by, ethics are also important to promote integrity and positivity. Target, founded in 1902, is one of the biggest corporation store chains in America. Target has crafted a set of ethics that must be maintained. These ethics not only promotes target as a business but also uphold values and encourage good decision-making.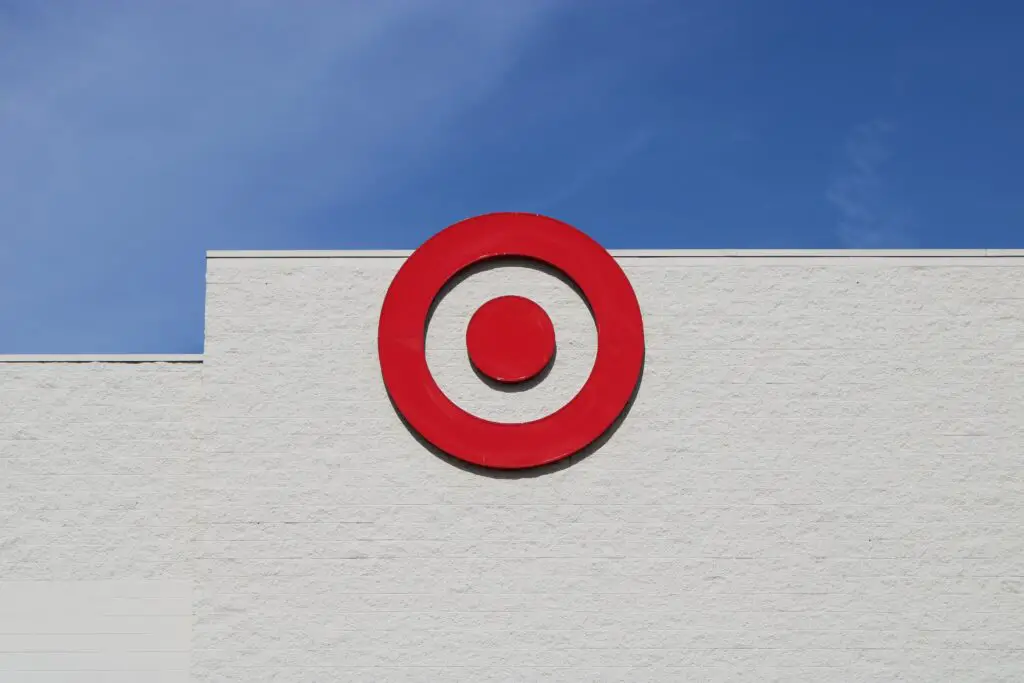 Target Ethics
Brian Cornell, the Chairman and Chief Executive Officer of Target, has shared their firm commitment to their ethical principles. Target makes sure that its actions are the greatest reflection of its ethics and that these codes of conduct are carried out at all levels with ease, unity, and dignity. There is a wide variety of ethics followed at Target. A few of them are mentioned below as follows:
To help people discover their interests and joy
Maintain trust, safety, and security
Conducting business impartially
Safeguard Target's reputation
Caring and respecting everyone
To Help People Discover their Interests and Joys:
Target is an embodiment of its culture and values. The moral principles, purposes, and values help Target to stand out and thrive as a business. The central and foremost purpose of Target is to provide every individual with their best interest and help them discover their true joy. This purpose also helps the target to keep working on its products as well as improve and upgrade them from time to time. 
Culture of Target: On an everyday basis, a lot of activities are carried out. For proper conduction of these activities, every business needs a strengthening culture that not only serves as uplifting fuel but also provides consistency in effective efficacy. Target's cultural values comprise caring for each other, growing together, and celebrating every win together.
Values of Target: Values are the foundation of any organization that not only buttresses the business or company but also provides proper guidance. Target values help Target to bring its purpose to life. These values take into account connection, drive, inclusivity, progress, consistency, building trust, strong networking, authenticity, etc.
Maintain Trust, Safety, and Security
Trust is an essential factor when it comes to working somewhere or even when being a customer of a particular kind of service or business. An organization without trust will have employees and customers who feel uncomfortable and alarmed. Trust is not only important to encourage better communication but also important to make quicker and better decisions. It is easier for a company to burgeon when the trust level among its customers is high.
All the things that target do to provide and maintain trust, safety, and security are elucidated below as follows:
Target provides safe and reliable products. It ensures safety beforehand by monitoring its business partners, insisting on food safety tactics and other important techniques.
Target chooses its business partner carefully and wisely. It takes an adequate amount of time before expanding its network to safeguard public interests.
Target believes in avoiding conflicts of interest. In case, if they occur, it is advisable to seek guidance immediately.
Target ensures honesty while promoting and marketing.
Target makes sure that no personal information of employees, guests, customers, business partners, etc. is ever revealed.
Conducting Business Impartially
One of the most important ethics of Target is to conduct everything to anything with unquestionable loyalty and honesty. Target has a strict policy against bribery (Anti-bribery policy) and misconduct in any form. If a person is caught doing the unlawful, strict actions are taken against them. Target also emphasizes following international rules sincerely when dealing with imported and exported goods. Following international rules helps build trust, authenticity, and respect.
Target also ensures that the information provided especially regarding finances is accurate, honest, and reliable. False information is completely against Target's ethics and is also considered a punishable offense.  Target maintains a record of its information whilst emphasizing hard on accuracy and precision. Additionally, Target has some strict policies- Security Trading Policy, Acceptable Use of Information Resource Policy, Anti-Money Laundering Policy, Antitrust Policy, etc. to emit the possibility of illegal information.
Safeguarding Target's Reputation
It is essential to maintain a good reputation among the general public to not only help the business earn greater revenues but also promote integrity and positivity about the business. Therefore, safeguarding must be monitored frequently. The chief question is how can one protect their reputation.
One can protect their reputation by securing their assets first to make their business effective and efficient. Assets may be physical or technology related. Target has created a spectrum of policies to protect these assets.
Target takes essential care of the information it receives. Protecting non-public information is one of the most essential steps that any business needs to take to avoid misuse and misconduct of information as well as trust.
Target maintains records whilst respecting and protecting intellectual property.
Communication is considered the key element and core ethic to abide by. The better the communicative skills, the better the advertising impact can be seen globally.
Caring and Respecting Everyone
Target ensures that every individual, be it guests, customers, employees, staff, business partners, or anybody else, is treated with equanimity and respect. Target commits to prioritizing human rights worldwide. It has various policies for the same. Some of them are the Human Rights Statement, Vendor Code of Conduct, Target's Integrity Hotline, Equal Employment Opportunity, and Harassment-Free Workplace Policy, etc.
Target ensures that all human rights are protected and nobody is treated with discrimination or partiality. It has set up a wide range of guidelines and policies to maintain decorum and integrity. It also ensures the planet's safety by contributing to environmental causes on a large scale.
Frequently asked questions
What to do if we encounter someone violating the rules at Target?
If you encounter someone violating the rules, you can voice your concern to any higher authority, particularly to your leader or Human Resource Partner. You can also email them ([email protected]) or call their Hotline number available on their official website. One can also register a complaint anonymously as well. Also, one can write to them on their website and even visit them.
What are the core values of Target?
The core values of the target are elucidated as follows:
Drive: It incorporates the determination of finishing off tasks and responsibilities that are beneficial to Target in long term. It also involves good decision-making and emphasizing progress every single day
Networking: Connecting with everyone, and building relationships with a strong foundation of trust and comfort makes any business thriving and reliable.
Inclusivity: Making sure that everyone feels included helps the organization to obtain a wide range of perspectives, attitudes, and ideas.
Conclusion:
Target is one of the biggest flourishing businesses that follow a particular set of ethics. These ethics ensure public interest whilst maintaining discipline, human rights, respect, and decorum. These ethics are based upon Target's heart principles, cultural values, and moral values.  Target ethics includes supporting people to discover their joys, building trust and comfort, increasing reliability, safeguarding the public interest and its reputation as well, caring for the planet, respecting and treating everyone with equanimity, etc. these ethics help Target to grow more rapidly and achieve more success.
Target Ethics – Know More