SoundCloud is a popular online audio platform that enables its users to upload, record, promote, and share their original sounds. It is used by millions of people around the world to discover and share music, podcasts, and other audio content. As of 2020, SoundCloud boasts over 175 million monthly users, making it one of the largest music streaming platforms in the world. Let us see about business model of Soundcloud.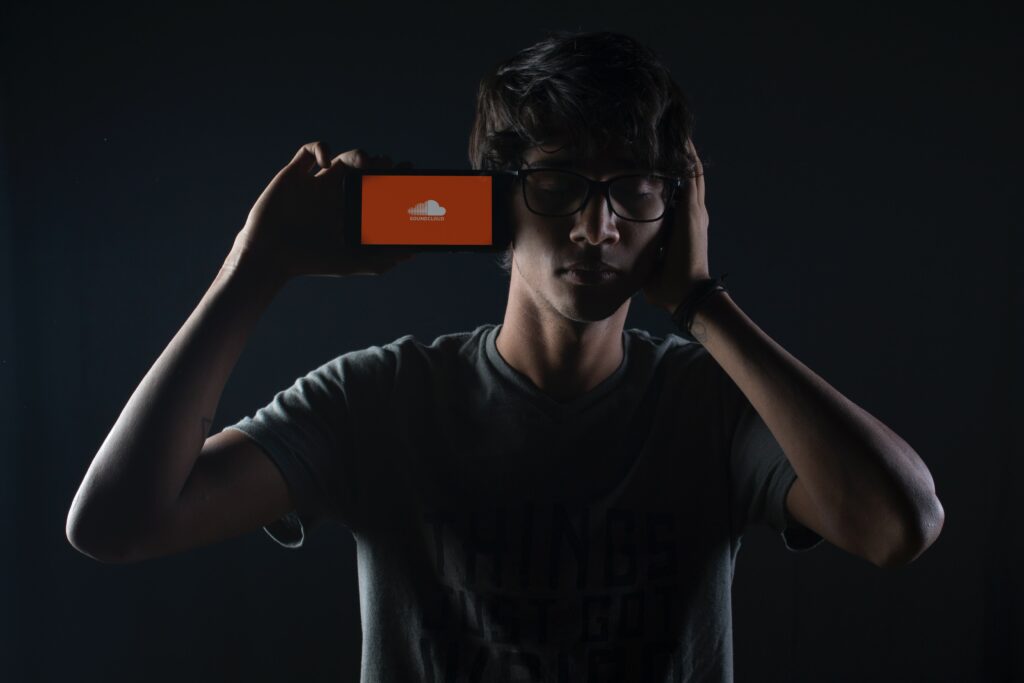 Business Model
The company's business model is based on a combination of advertising and subscription services. Through its advertising platform, SoundCloud makes money by displaying targeted advertisements to its users. These ads can be in the form of audio, video, or display ads. The company also offers subscription services to its users, which allow them to access exclusive content and features. Subscribers can also remove ads from their experience. To further monetize its platform, SoundCloud has partnered with major music labels and artists to distribute its music and promote its services. It also offers music licensing services to its customers, allowing them to legally use music for their projects. This is an important part of SoundCloud's business model, as it helps to generate additional revenue for the company.
Soundcloud Business Model 
Soundcloud business model is based on two main revenue streams: ad-based monetization and subscription services.
Ad-based monetization 
The majority of Soundcloud's revenue is generated through ad-based monetization. This is done through the use of banners, video, and audio ads which are inserted into the audio streams of content. The ads are tailored to the user's interests and demographics. The company also offers a "Promote" feature which allows users to promote their tracks to other users based on their music preferences. The company has a large number of advertisers who pay for their music to be heard by SoundCloud's users. The company also offers a range of advertising packages that allow businesses to target a specific audience. These packages range from basic audio ads to more sophisticated video ads.
Subscription services 
In addition to ad-based monetization, Soundcloud also offers subscription services. This includes the "Go+" subscription service, which provides users with access to additional features such as higher-quality audio and ad-free listening. Additionally, the "Showcase" subscription service offers users access to exclusive content not available anywhere else.
Subscription services provide a unique opportunity for Soundcloud to generate additional revenue. Additionally, the feature allows creators to monetize their content and gain access to additional tools and resources. Subscription services are becoming increasingly popular, as they allow users to access exclusive content while supporting their favourite creators. 
Soundcloud also offers "Pro" and "Pro Unlimited" subscriptions. These subscriptions provide users with access to additional tools and resources to help them promote their music and reach a larger audience. It also allows users to upload up to 6 hours of audio, which can be beneficial for artists who want to make their music available to a wider audience. 
Overall, subscription services provide Soundcloud with a great way to generate additional revenue and help creators monetize their content. Subscription services also provide users with access to exclusive content and additional tools and resources. As subscription services become more popular, Soundcloud is likely to continue to develop and expand its offerings.
Artist/Label Payments 
SoundCloud also generates revenue by paying artists and labels who upload and stream their music on the platform. The company has a specific payment structure in place to ensure that artists are fairly compensated for their work. Artists and labels can choose to set their pricing for their music, or they can leave it to SoundCloud to determine the pricing. The payments are usually based on the number of streams their music receives, and the amount of money generated from those streams.
This business model is based on a revenue-sharing approach. The company pays out a portion of its revenue to artists and labels based on the number of plays they receive. The revenue-sharing model allows artists and labels to earn money from their content without having to pay upfront costs when they upload their music. 
The revenue-sharing model works on a "pay-per-play" basis. Artists and labels receive a percentage of the revenue SoundCloud earns from the plays of their content. The percentage varies depending on the type of content and the country where it is played. 
For example, in the US, SoundCloud pays 55% of its revenue to artists and labels. This means that if a song is played 1,000 times and earns $10 in revenue, the artist or label will receive $5.50 from the revenue-sharing model. 
In addition to the revenue-sharing model, SoundCloud also offers a subscription service for artists and labels. For a monthly subscription fee, artists and labels can access additional features and benefits, such as higher streaming quality, more detailed analytics, and access to SoundCloud's promotional tools.
Partnership
The partnership business model of SoundCloud is based on the idea of creating a platform that can be used by businesses and users alike. SoundCloud offers a suite of tools and services that help businesses and users to create, share, and monetize audio content. 
For businesses, SoundCloud offers services such as music distribution and analytics, as well as tools for creating and managing audio content, including audio editing and mixing. Businesses can also benefit from SoundCloud's content library, which includes millions of songs from independent artists and major labels. 
SoundCloud also helps users find and share audio content with others. It provides a platform for users to create their audio content and share it with the world. Users can also follow other users, comment on and like audio content, and create playlists. In addition to its services and tools, SoundCloud has developed several partnerships to help businesses and users take advantage of its platform. For example, it has partnered with major labels to provide access to exclusive audio content and services, as well as with companies such as Apple Music and Spotify to help users access and stream audio content. 
Conclusion
The SoundCloud business model is an innovative and effective way for artists, labels, and other music-related businesses to promote, distribute, and monetize their music. It has become an important platform for independent and emerging artists, allowing them to reach a much larger audience than they would otherwise be able to. It also allows labels and other music-related businesses to generate revenue from streams as well as from ad revenue. The SoundCloud business model is an important part of the current music industry and will likely continue to be an important part of the music industry in the future.
FAQ
What is SoundCloud's business model? 
SoundCloud's business model is based on a hybrid of subscription and advertising revenue sources. The company offers a free tier of service to its users, as well as two subscription tiers, SoundCloud Go and SoundCloud Go+. Additionally, SoundCloud also generates revenue through sponsored audio and video ads, as well as through merchandise sales and licensing fees.
Soundcloud Business Model – Know More