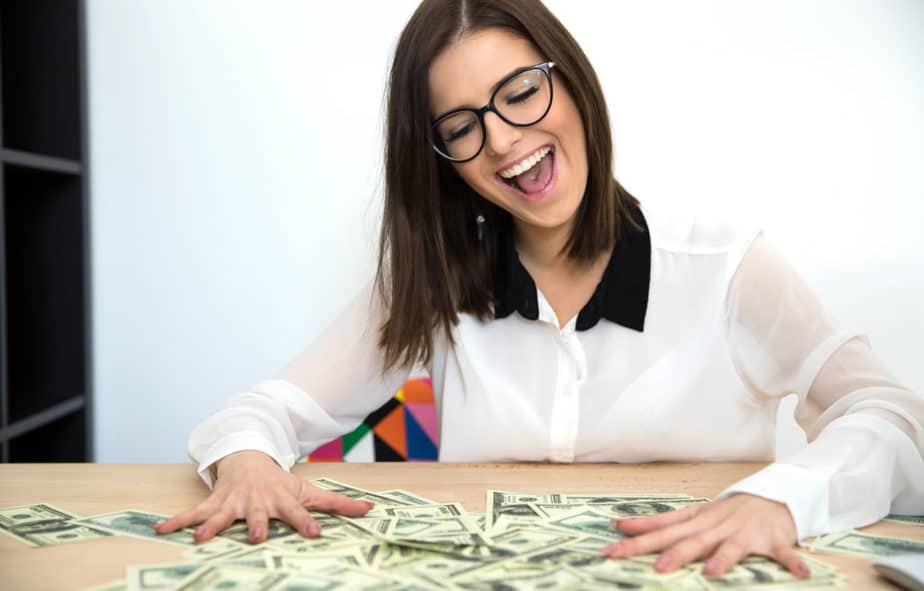 It's often said that if you want to become a millionaire, invest somewhere. This investment needs to be made into an asset, not a liability. Certain assets that are profitable in the long run can include investing in yourself, business, real estate, long-term stocks, etc. The real estate market in the US alone has seen a growth of approximately 7 % each year and has been giving very high returns to real estate investors. Today's topic- How does Zillow Make Money?
The key to excel in such a market you first need to have a deeper knowledge about real estate, that you can get either from experience or by books. The second thing you need to excel in is the right deal. This helps in increasing your profits and in the end finding the best deal has been made quite easier by the real estate app called, Zillow.
Zillow is considered a real estate marketplace where you can list, sell and buy rentals, apartment housing, condos, and flipper-uppers. It's a free marketplace and you aren't charged anything to list and view someone else's listings. But Zillow's recent quarterly revenue was $789 million for the year 2020, so how does Zillow make such a big profit even though its app is completely free for everyone?
Zillow earns through various sources but the one source it earns the most is from charging property management companies to advertise their rentals listings on the app. The probability of rentals to get listed and bought is more than the houses or apartments and thus Zillow charges these management companies for advertising their listings on the Zillow app.
About Zillow
This company's sole focus is on real estate and has various features both for home buyers and sellers. It functions as an intermediary between them and helps close a deal. The app advertises properties or rentals of property management companies and even big real estate agents. The app also provides advertising for lenders who are ready to lend you money. Thus Zillow is considered as an all-one app for both buyers and sellers.
Zillow was founded by Rich Barton and Lloyd Frink in 2006. Rich Barton has founded a lot of apps including, Glassdoor which is a job listing app, Expedia a travel app, and Trevor the travel photo-sharing app. Zillow is based in Seattle, Washington, USA, and today Rich is the CEO of Zillow. Zillow got its IPO in 2011 and was priced at $ 16 and reached $ 24 on its first day. Today its stock price is $ 98.32.
Real estate is a forever growing market because as humans we always need a place to live. This market can have ups and downs, but can never shut down completely and will give profits every year. For the year 2021, this market is supposed to grow by 8 % than the 2020 prices. 
Zillow, Uses, and Features
Zillow is a real estate marketplace with a total of 245 million active monthly users for the year 2020. This app helps you list, buy, sell and rent your real estate for free. Zillow helps with listing your house, bringing in potential buyers for the house, and closing the deal. All of this is done by sitting in the comfort of your home. The company also provides you with potential financing options for all home buyers.
Zillow provides a lot of features it's buyers and sellers like-
Listing Management Portal- This helps you with managing your new listings. You only need to change your listing once from the Zillow feed and the listing management system would do the rest of the work for you by changing your listings from all other websites where you list the houses.
Agent Profile- The app helps you create your profile to market yourself and show yourself presentable and genuine. You as an agent can list your client's house on your listing to help them sell faster.
CMA Tools- Zillow helps you calculate the price of your house by its Comparative Market Analysis Tool. This is a great way for beginner buyers and sellers who don't have any market knowledge.
Mortgage Calculations- Zillow also helps you calculate the monthly mortgage rates for the house you are planning to buy. The calculations are done using the home price, down payment, the percentage of down payment compared to the home price, how many years you are willing to pay the mortgage, and the interest rate for the mortgage.
Other ways Zillow makes an earning
Zillow being a real estate app does provide various benefits and features to the buyers and sellers and thus earns from them.
Zillow Premier Agent
 A Zillow Premier Agent works on connecting potential buyers to house sellers through the usage of advertising. By doing this houses get sold faster and you don't need to reduce prices to make a profit. Zillow charges you if you opt for a Premier Zillow Agent. 
Charges vary based on the location your ads are targeting. There are two ways Zillow charges for a Premier Zillow Agent Advertising –
ZIP code- Zillow charges you based on the ZIP code you are targeting. Charges vary across countries and thus you are charged less and more according to the country you target. Highly charged ZIP codes include Malibu, California, etc.
Demand- Demand for a particular area mostly depends on how many investors have targeted ads for that particular area. The more the ads, the higher is its demand. Highly demanded areas are charged more than lower demanded areas.
These Premier Agents make Real Estate Agents work easy by advertising the house to sell it faster. This Premier Program also provides free tools that help scale your business. The Premier agents can give you agent solutions, broker solutions, and team solutions.
iBuying
It's something Zillow has introduced to increase its overall revenue. This platform or feature which was just an idea in 2018 was brought to reality in early 2019 to help sellers and make profits for Zillow. This feature focuses on flipping houses of sellers for a profit.
Any seller can list their house with their starting bid and send it to Zillow by using the iBuying platform. After sending it you can expect a reply within a week. Zillow will accept it at the price you are selling or will offer you a lower price according to their estimates. Here you can accept their offer or deny it. The last option left here is to either list it on Zillow or keep the house.
If you accept Zillow's offer then you get to sign the contract and get the cash in return. After Zillow has bought your house it will fix the house up and make it look much modern. This helps in selling the house faster. After they fix up the house their goal is to sell the house within 90 days of listing it.
The company wishes to expand its revenue and thus is starting to do so by the iBuying platform.
Property Management Companies
Property Management Companies' sole task is to manage properties of high-end investors so they don't have to deal with the problem of tenants. All their problems are solved by these companies like water problems, eviction, selecting the best tenant, taking rent from them, etc. All those tiny activities are done by these companies. Zillow takes a fee from these Property Management Companies for listing their empty rentals on Zillow's site. 
Zillow usually charges them because rentals easily get occupied and empty due to the continuous movement of people. This industry has a lot of potential and thus Zillow charges for them. The Property Management Companies are charged for advertising the rentals on Zillow. This helps prospective clients to find the right rental for them. Advertising has a lot of potential and thus using it can make you a lot of profits. 
If a Property Management company wants to list its rental on Zillow they would need to use Zillow's Rental listing platform called Zillow Rental Manager. If you are new to the platform your first listings would be completely free until it expires. A new listing often expires after 30 days. Later on, you are needed to pay $ 9.99 per week for every new listing you make. This new listing after it expires needs to be renewed again to advertise it. You can deactivate it anytime you want.
In certain areas Zillow allows you to list your rentals for starlight 90 days with a $ 30 listing fee. But this plan is available for limited locations only.
Zillow often charges you for a week because rentals get easily rented within a week and Zillow doesn't want you to pay extra for the whole month.
Mortgage Lenders
Many mortgage lenders have created their profiles and are willing to lend you a mortgage for the property you are buying. These mortgage lenders can advertise themselves and their deals on Zillow to attract their potential clients. The mortgage lenders often offer you a considerable interest rate which is quite profitable for both parties. This rate can range anywhere between 2.6 % to  5 % on average. It mostly depends on how many years you are willing to pay the loan.
All lenders on Zillow are licensed and genuine lenders. Zillow earns a lot from these leaders due to the advertising space it gives to them.
Zillow earns by charging lenders for advertising the services they offer. This charge depends on various factors and you cannot decide a single amount for the same. The charge often depends on the following factors- 
Loan Amount- The amount the lender is willing to lend determines the charge that can be imposed on you by Zillow.
Credit score- Your credit score matters a lot even when you lend money. A higher credit score can lead to Zillow charging you less for the advertisements.
Loan Type- Loans come in different types and thus the charge varies.
Lenders have to pay Zillow in a cost-per-click format. This means the number of times your advertisement gets clicked, Zillow will estimate a value based on it, and you are bound to pay it to the company.
Mortech
It is a mortgage company under Zillow. The company focuses on giving easy and simple mortgage solutions to its customers. Mortech has a lot of mortgage professionals who help you with pricing the right mortgage for the borrower's needs. 
It provides lenders with services like pricing calculators, analytics, loan product eligibility, and datasheets, etc.
Mortech software often offers its services based on a subscription fee. The various plans it offers include- 
Online Quoting- This particular plan costs $ 400/ month.
Professional plan- This plan has a lot of benefits like a Mortgage Price Calculator, CRM, Email Marketing, Rate Tracking, and much more. The price for this plan isn't mentioned and to know more, you need to call them.
Secondary Plan- This plan offers you benefits like – Mortgage Price Calculator, Auto Quoting, CRM, Email Marketing, Custom Reports, etc. The price for this plan isn't mentioned and to know more, you need to call them.
Multi-Channel – This plan has a lot of benefits like Mortgage Price Calculator, Auto Quoting, CRM, Email Marketing, Rate Sheet Generation, and much more. The price for this plan isn't mentioned and to know more, you need to call them.
Businesses
There are a lot of businesses that don't belong to the real estate market but whose services are related to the real estate market like house maintenance, interior decorators, painters, rehabbers, furniture businesses, pipelines businesses, etc. All these are some of the other ways related to the real estate market and thus advertise themselves on Zillow.
These businesses get advertising space from Zillow which they need to pay for. This becomes Zillows sixth source of money. The pricing for the same isn't known. 
Conclusion
Zillow is a great platform for buyers, sellers, lenders, businesses related to real estate, and more. It's as targeting strategies are really on point and helps generate leads. If you are planning to sell or buy, Zillow is a great choice. The advertising costs are really low and the ad targeting is really good.
How does Zillow Make Money?- Zillow Business Model