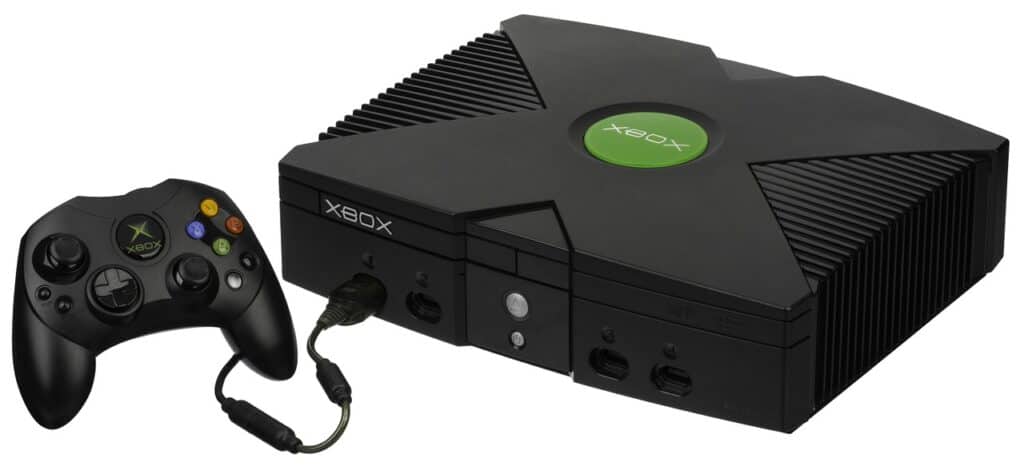 Xbox is one of the leading video gaming brands in the world. It was created and is owned by Microsoft. Xbox is just another money-making way and strategy for Microsoft to nail its position in the gaming market. Xbox was first launched by Microsoft 19 years ago; in November 2001 in the United States and since then has been a constant success with its new releases. Xbox had been a great success for the American general audience and, because of its rising popularity and immense demand, the brand is thriving. Xbox is popular for its video game consoles, video games, streaming services, and accessories. Let's know How Does Xbox Make Money?
The question arises is that how did Xbox make it so far and how is it earning so much? It is because Xbox brings a whole new aspect to gaming and other services by making the user's experience better. Xbox is always developing, which brings to the users something that has never been used, seen, or happened before. Described by many as a futuristic tech, it has a lot to offer. Are you curious about how Xbox makes its money? Couldn't find any answers after desperately surfing the internet? This article covers the whole money-making strategies of Xbox that lead to its profit. We would request you to concentrate while you go through this entire article. 
Xbox's Money Making Strategy
Xbox's money-making strategy is one of the excellent strategies since its beginning, which bring them a lot of revenues. First, we would like to make this concept clear they don't make so much profit only from gaming consoles. Even though Xbox primarily sells physical gaming consoles, they have other sources of income. 
Microsoft also claims that it makes no profit from its hardware sales and instead they face losses. Surprising right? Microsoft relies on its secondary components that have been mentioned before. This also makes sense because a gaming console's price drops after a while it has been released. It is normal in the gaming industry. The other aspects of gaming make their business a success.
Xbox Game Pass
The online subscription service of Xbox, the Xbox Game Pass, is a vital mode of income for Microsoft. It is a subscription service that comes for the Xbox consoles. It is also available in Windows, Android, and iOS. The users can use this through Xbox Cloud Gaming. It comes with a wide range of games and other premium services that can be purchased, which is the major contributor to the brand's business. Xbox offers various subscription plans which can be subscribed to by the users. Their live streaming services let the players live to stream their games or watch live streaming. It has the facility of a monetary donation, and also live streaming needs money, so it is another way they earn. The sales of gaming accessories such as controllers, headsets, and their official merch also add up to their income.
Revenue
Xbox's revenue has been growing every year. Microsoft, Xbox's owner, is second in the U.S market with a market value of almost $3.6 Billion. Even though Microsoft claims it sells its hardware consoles at a loss, still it was noticed that there was a 232% growth of the hardware sales because of the latest Xbox Series S and X releases. As soon as it was released it got sold out. A 34% rise of Xbox's other platforms like the streaming services have also increased since last year, making it a hit.
Xbox App
The Xbox app can be installed and operated in Windows 8, Windows 10, Windows 11, Android, and iOS. Users can download the app on mobile phones, tablets, and Pcs and can get to be a part of the online gaming community and interact with other players from the same community. They get access to more features that the app provides, such as more games, content, and applications.
More About Xbox
Games on Xbox: Xbox Game Pass comes with a wide range of games that are sure to entertain any bored person sitting in their home. Few games that are available on Xbox are Recompile, F1 2020, GRID, DiRT Rally 2.0, Twelve Minutes, Quake, Library of Ruina, Craftopia, Final Fantasy XIII, Myst, and Train Sim World.
The price of the hardware: An Xbox X Series costs $499. With this price, a complete set-up of the Xbox can be bought.
The Microsoft Xbox Game Pass costs only $10 per month for its subscription.
Conclusion
The Microsoft Xbox Game console is one of the best-selling gaming consoles out there in the market. With its top-tier hardware and other online services, it is now in every household. Its revenues have been constantly increasing over the years. The Xbox since its initial release has been standing tough in the market. Even though it was behind the other gaming platforms and hardware from different companies, it still could make its mark out there. Xbox doesn't fail to impress us again and again with its other services too. It is now available everywhere in the world and almost everyone can have access to it. Affordability makes everything better. Xbox now stands second in the market and will soon take over it.
Frequently Asked Questions
1. Is Xbox a good investment?
Ans: You can rest assured that you won't face a loss if you invest in an Xbox. It is once in a lifetime kind of thing. It is cheaper in the market and has so many features and aspects to it that you will be left in awe. You will get to have a good time playing games and can have a top-tier experience.
2. Are the streaming services enough for Xbox to make money?
Ans: Live streaming is very popular these days. People tend to spend a fortune on live streaming because it can bring someone a fan base or someone can watch it for fun. Apart from its live-streaming services Xbox also has other modes of income such as the Game Pass and accessories which adds up to its revenue.
3. Can Xbox be played on an IPAD?
Ans: Xbox is compatible with any device such as android, iOS. You can use your phone or tablet to play.
How Does Xbox Make Money?- Xbox Business model