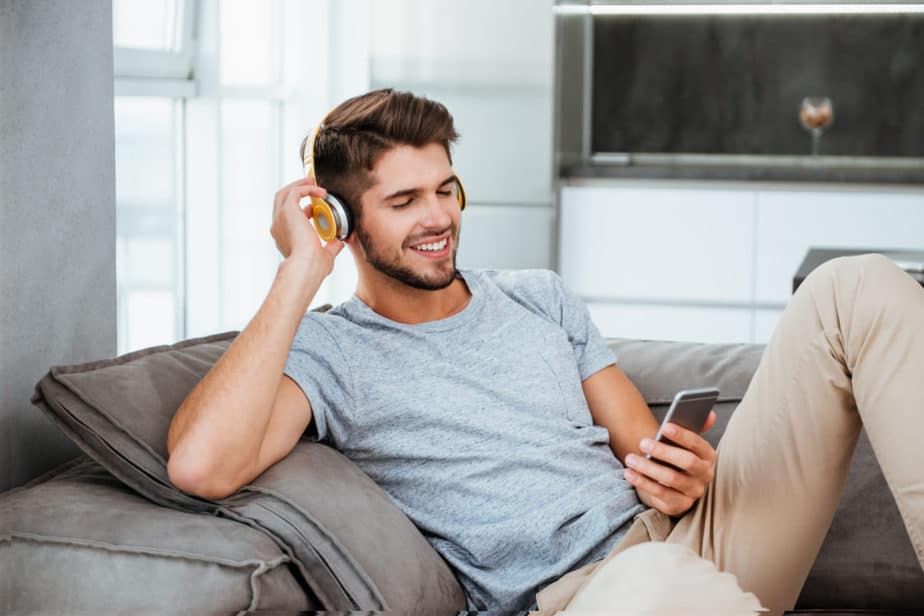 Soundcloud is a Swedish online streaming audio platform and distribution website. It was founded in 2007 and operated from Berlin, Germany. Soundcloud is a platform that allows users to upload and stream their music and podcasts. While Soundcloud is free, paid subscriptions are offered, such as listening without ads or listening offline. Soundcloud has become a success among its users and artists. It has provided an opportunity for aspiring artists to show off their work and promote their work. SoundCloud has created a world of music for artists to share their work and connect with others. Here we will see How does Soundcloud make money?
How it started?
When SoundCloud was first made, it was designed to be a platform where music lovers could share and discuss music. It was intended to be a collaborative project. It was started by Alexander Ljung and Eric Wahlforss in 2008. This collaborative project was a big success when it had launched. This collaborative project enables millions of people worldwide to come together and create their world of music. 
This collaborative music project had begun with the idea that music could be shared through the cloud. Music had to be shared only with FTP servers which were proven challenging to use at times. This idea of Ljung and Wahlforss became revolutionary and allowed for music sharing and let other people talk and comment on their favorite parts of the track. 
The Soundcloud Business Model
Soundcloud, as mentioned before, is an online streaming and audio sharing service that artists worldwide use to promote and upload their work. The question is, how does the company make its money. Soundcloud makes its money through advertising, premium subscriptions, and so on. 
The freemium model: Soundcloud follows this model where their core services are free to their users. Still, additional features or features that could make your overall experience on sound cloud better will have to be paid for. 
SoundCloud can be accessed both on the laptop as well as on mobile devices. Users on Soundcloud can place comments on parts that they like the most in songs or give back constructive feedback. They can also discover new music through various channels, either through charts or the featured music playlists. 
How does Soundcloud make money?
Subscriptions
Soundcloud has its core structure that is free to users, which attracts many users to its platform. Apart from that, Soundcloud also offers upgraded services that can better their experience with the platform. This brings in about 200 million subscribers for the company. This, in turn, brings in money and continues to allow their users the best listening experience on the app. 
Artist Subscriptions
These subscriptions are for those artists that upload their music on their platform. These artists would need to pay a monthly subscription or even an annual subscription. These artists will upload their music and have their listeners tune for their songs. Depending on the subscription that the artist pays for, they get to enjoy different services. One of those includes SoundCloud Pro Unlimited. 
What are SoundCloud Pro and SoundCloud Pro Unlimited?
This platform allows those who wish to upload their tracks or podcasts to Soundcloud for the enjoyment of their users. The core services between SoundCloud Pro and Soundcloud Pro unlimited are the same; however, with SoundCloud Pro Unlimited, you get to enjoy more benefits. For example, with the regular SoundCloud app, you can post up to three hours' worth of content. With the Pro version, your time value increases, and finally, with the unlimited version of SoundCloud, you get to use other tools to increase your audience growth and so on. This will be further discussed later. 
Consumer Subscription: these are the subscriptions made by the consumers who access the artists' music. It again depends on the subscription that you choose. You get to enjoy different levels of service. The premium edition of SoundCloud is Soundcloud Go. Consumer subscription plays a large part in their revenue schemes and their business models. It is one of the most significant contributors to their revenue. 
SoundCloud Go and SoundCloud Go+
This was made for the listeners to help support their favorite artists without ads. There are a few differences between Go and GO+; however, the concept at its core remains the same with a monthly subscription that allows for downloading songs or listening at a higher quality. 
Advertising
SoundCloud also offers its services to third-party organizations that wish to advertise on their pages. This brings in revenue for those for the company as they charge those third-party organizations to promote on their platforms. There are different types of advertising that SoundCloud offers to different companies. Sound cloud is paid on a CPM model. This CPM model stands for cost per thousand. The advertisers are given a choice on the type of advertising they would like to use. The revenue that the company makes is shared with the creator to keep the platform free for listeners. 
Customer Relations
SoundCloud relies on these customer relations and ensures that they have a smooth sailing experience when they use this platform. They set different platforms for frequently asked questions and ensure that their users' queries will find it easy while navigating the application. 
Artists who got popular on SoundCloud
There are plenty of artists who have started on Soundcloud only to become world-known artists today. Some of those artists include Chance the Rapper, Lizzo, Ella Mai, Post Malone, etc. These artists had their beginnings on SoundCloud and have made it big in the music industry with millions of fans. Just like any other user, they have used this SoundCloud application to begin their career. There are plenty of other artists who have had their beginnings on this platform. 
Having mentioned all of this, it seems that their business model has led to some great results. Their popularity has skyrocketed and has also become a trusted platform where users can share their music and not worry about anything else. The payment schemes don't seem to be too expensive, and since millions of users join, they can generate enough and more revenue to retain their consumers. 
What does this really mean?
SoundCloud has been around for a few years now. It is famous for the services they provide and for its simple-to-use method to share tracks and so on. Soundcloud is a platform to share music with your audience and find those in common. It has become a shared space for all music lovers to participate in an engaging platform where everyone can share their part of the music with the world. The business model of Soundcloud revolves around the services that they provide through different subscription plans. These subscriptions again diversify into consumer subscriptions, artist subscriptions as well as advertising and offering those services to third-party organizations.
Music is a language that is understood by all and breaks through borders. SoundCloud is one of the platforms that can be shared and enjoyed by millions. SoundCloud gives you the place that allows you to share your music with the world. It will enable people to come together to help others grow their music. There are local stars on SoundCloud that have their following. It is places like this where music can flourish. It also gives people the opportunity to learn more about different types of music and broaden their horizons on how others create music. The music field is a very versatile form of art that can be understood from many different perspectives. It is also a community that connects people from around the world. 
How does Soundcloud make money?- Soundcloud Business Model