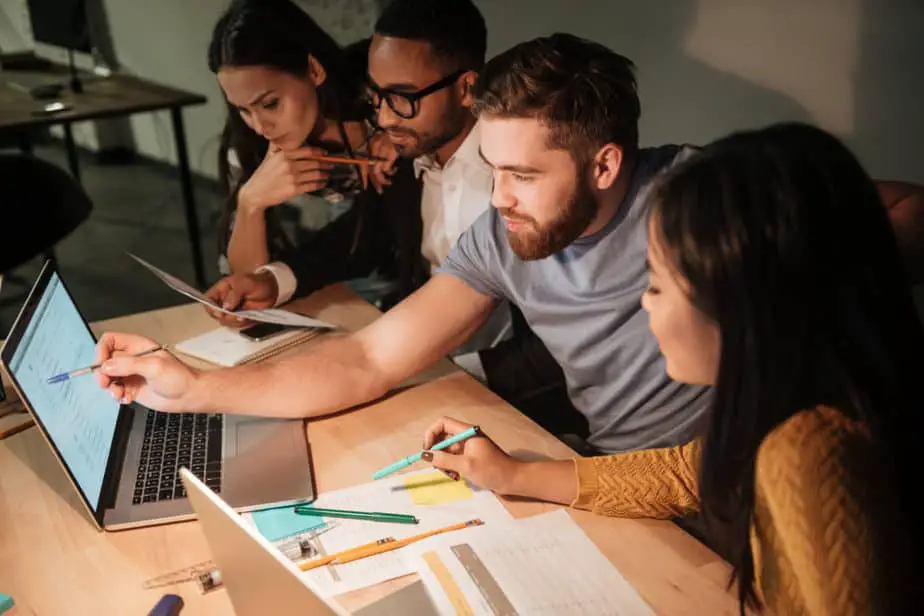 The beginning of the 21st century is marked as an explosion in communication technology. Over the years, ways of acquiring knowledge have drastically changed. It is not just radio, print, or television media but much more than all of these. It is known as the high-speed internet age, the age of 4G. In this age, information flows at the touch of your finger. Here is the title- How does Buzzfeed make money?
None of the previously existing technology or mediums are discarded, but there are more inclusions in the media market. Amongst all, the Internet plays a significant role in the new editions of media. It wouldn't be wrong to say that it has become one of the basic human necessities. If you glanced back a decade ago, owning the latest handy technology was either inaccessible or expensive. However, the tables have turned now, and the technology with the fastest Internet is accessible around the globe. 
Foundation and Background
Just a decade and a half old, this digital media company was found by Jonah Peretti. A graduate of MIT Media Lab, co-founder of Huffington Post, and CEO of BuzzFeed. The whole idea of founding BuzzFeed was to create entertaining and shareable viral content for millions. Initially, it was known for its quirky online quizzes, listicles, viral videos, and pop culture articles. Eventually which turned into a leading independent media company.
BuzzFeed has its headquarters in the heart of America, in New York. Its global news organization is operated from New York, and its Entertainment Studio is based in Los Angeles. This independent and massive platform includes BuzzFeed Media Brands, BuzzFeed Studios, BuzzFeed News & HuffPost. Now in the current scenario, millions of people consume content on their official website. And it operates globally with nearly 1,100 employees and 14 offices.  
Business model
An internet-based media whose primary focus is on showing viral content and gaining followers for its platform has proved its presence in the market and is achieving success. It publishes a wide array of content from politics, business, food, fashion, and much more. 
Types of Contents
The one thing that BuzzFeed has right in place is its content. Rather than sharing some serious and in-depth researched content, they prefer sharing more relatable content on its platform. Content that relates to millennials and your day-to-day activities. BuzzFeed discovered their target audience enjoying trending topics about food, celebrities, fashion, and viral content.
The content is predominantly provided in English for English-speaking audiences; however, in other non-English speaking countries, the company provides the content through their international sources. Countries like Germany, French, Brazil, India, and many more are provided with the content of their language.
It offers content through diverse channels and formats, such as 
Channels
The USP of BuzzFeed is its content and the website through which its customers can access shareable information. BuzzFeed is accessible through mobile and desktop browsers. And moreover, it is estimated that the maximum amount of traffic on their channels is through mobile users. The traffic is driven through several mobile applications such as its own BuzzFeed app, QuizChat, BuzzFeed News, BuzzFeed Video, and Cute or not apps. BuzzFeed content is also available on their social media channels throughout North America, Asia- Pacific, and Europe. It is available on all the following social media channels.
Own Website
Instagram page
Facebook page
Snapchat
YouTube video channel
Podcasting platforms
Key Partners: Key Partners are the ones with whom the company collaborates with other companies. To support content creation and distribution, the company has service and supplier partners. The company also has advertising and editorial partners that provide content for the platform. And online media outlets that share & distribute their video content. As per the recent update, BuzzFeed has obtained a partnership with content creators The Try Guys & Quinta Brunson. BuzzFeed has high-profile syndication partners like AOL, Amazon, Yahoo, Bell Media, Tencent, and Rambler & co. 
Audience and Consistency:  From being a quiz-oriented platform to now a massive digital platform BuzzFeed has grown immensely. The primary reason for this growth has been their consistency and shareable content. It has always made its audiences feel that they are a part of this massive platform and created a sense of community. They have always created content that is relatable to their audience, which brings in more traffic. 
Over time, they have changed their content strategies and evolved drastically. They always come up with new & fresh ideas to attract more customers. Stay Original and Stay Consistent is the mantra that they follow. The other important aspect that they follow is to create relevant content for all and publish vital information at lightning speed.
BuzzFeed News: This section of the company started in 2011. But within few years of its inception, a study compared the articles published on BuzzFeed News to The New York Times; the analysis showed that BuzzFeed News was following every rule of Journalism. They were keener in showing & covering the news about human rights, social issues, and anti-racism. By 2018, this News section had turned into a full-fledged BuzzFeed News site and under a new domain BuzzFeedNews.com.
Some of the remarkable stories that BuzzFeed News covered were ISDS (Investor-state Dispute Settlement) Expose, Steeler dossier, Michael Cohen story, Kevin Spacey (sexual misconduct accusation), it Leaked Milo Yiannopoulos emails, and FinCen (Financial Crime Enforcement Network) files.
BuzzFeed Community
BuzzFeed Community is a hub for creators, which allows them to select their favorite topic to create a quiz. The quiz can either be on one's favorite TV show, movie or rank an artist. Every uploaded quiz or list goes through an editing process and gets featured if it is a perfect fit. Anyone can be a part of the BuzzFeed community by simply signing up on their official website. The creator earns internet points whenever its post is promoted on BuzzFeed. The creators are bound to follow the community guidelines for a smooth and joyful experience.
Revenue generation model 
BuzzFeed offers a valuable model to its clients and viewers. They have diverse & quality content for the audience around the globe. The list includes sports, politics, food, music, travel, LGBT, and social issues. Being one of the media companies that provide content in different dialects, uses web-based social networking, and distributes shareable content.  
The company has different streams to generate revenue. Like any modern-day media, even BuzzFeed uses monetization tactics to generate revenue.   
Display advertising: Displaying advertisements on websites is the most popular and easiest way of generating revenue. BuzzFeed displays ads on its website in different portions. Ads utilize every empty space on the website, be it the sidebar, at the top, or the bottom. The three ways of generating revenue through ads are.
Cost-Per-Sale (CPS), whenever the customer clicks on the displayed ads and purchases the product, a fee is paid to BuzzFeed. This method pays out more amount to the company as the link directly connects to the sales.
Cost-Per-Click (CPC), in this method, only by clicking on the displayed ads, a fee is paid out to the company.
Fixed Promotion, in this method, some businesses would prefer paying a fixed price to the company to catch the viewers' eye on a website with millions of followers.  
Video advertising: The company is a part of many social media platforms where video-based advertising is prominent, and it attracts more customers to their brands. Buzzfeed has millions of subscribers and followers on their YouTube channel, Facebook, Instagram, and Snapchat. These ads are shown either at the start or in the middle of the video. Moreover, all the social media platforms have different rates; nonetheless, the core reason to monetize their videos was to earn a considerable sum out of every video. It is also known that BuzzFeed has created content for platforms like Netflix, which must have earned them either a contractual fee or royalty payments.
Native advertising: This form of marketing was seen on television, specifically on News channels. Here the author or the anchor gives an
in-detail description about a new car/bike getting launched in the market or any other product. The same pattern is adopted on the BuzzFeed platforms. The company has partnered with companies like American Express, KFC, Volkswagen, and many more. They share some positive aspects of the brand or the product without promoting them exclusively; and earns revenue.        
Selling products: The company's sales mostly come from its subsidiary Tasty brand. BuzzFeed is known for not just promoting or selling other products but also their products. These are primarily from Tasty, such as food-related products, kitchen appliances, cookbooks, and kitchen toys. Customary strategic collaborations are done with larger companies in order to sell their products digitally & physically.
Podcast advertising: This is an upcoming market for advertising products or brands. Even in this form, the process of presenting ads is similar to video advertising. In podcast advertising, brand or product Promotion ads are heard to the listeners; the more the ads are heard higher is the revenue earned by the company.   
Subscription: The company has a section for news, known as BuzzFeed News. This section provides the users daily updates on politics, sports, the entertainment industry, and business. In this section, there are hundreds of reporters working around the world. The company provides subscriptions and membership for BuzzFeed News. And in return, it earns revenue from the News section.
Affiliate marketing: Since it is a digital age, the advertising and promoting methods have also been digitalized. Many new-born companies or small businesses like to promote and advertise their services or products on a platform with millions of followers. And what can be a better platform than BuzzFeed? With the company's massive reach to potential customers, it is a win-win situation for both. Every product sold through the affiliated link on BuzzFeed earns a commission/revenue. These products are tagged under the Shopping section on the official website. Some of their affiliated partners are Amazon & Walmart.
Acquisitions & Investors
The company acquired Kingfish Labs in 2012, which focused on Facebook ads. In another two years, somewhere in late 2014 company took over Torando Labs. The company had found its first data-engineering team in Torando Labs. By November 2020, the company acquired HuffPost in a stock deal. And alas! in June 2021, the company decided to go public via a Special-purpose acquisition company.
NBCUniversal, Andreessen Horowitz, Hearst Ventures, General Atlantic, and RRE Ventures are some of the company's investors.
Although the company has succeeded and made a mark in the market within a short time, many competitors have also raised their heads.
However, it is not difficult to start a business/company like BuzzFeed in this competitive and digitalized world. In a few steps, one can start a business.
Choosing the domain name & hosting
Using WordPress or Wix to build a website
Choosing the best themes for a viral website
Understanding the target audience and creating a relevant content
Studying algorithms of customer behaviors and reach of the content
But you can achieve success like BuzzFeed only by thoroughly researching the market and about the targeted audience.
Frequently asked Questions
What types of jobs are available at BuzzFeed?
BuzzFeed provides opportunities in advertising, journalism, editors, and writers.
What is BuzzFeed's revenue?
As per marketwatch.com, the company expects sales to rise from $421 million in 2020 to $1.06 billion in 2024.  
Can users make money from BuzzFeed?
The payments are based on the number of views that a post surpasses. For 150,000 views, the contributor receives $150 & a post with 500,000 views, receives $500. The amount increases with the number of views.  
How much is Tasty (BuzzFeed) worth?
Tasty has an estimated net worth of nearly $11.84 million.
Who are BuzzFeed's competitors?
Vox Media, Inc. VICE media, SAY Media, and Mashable are the competitors of BuzzFeed.
Is BuzzFeed a company?
Yes, BuzzFeed is the world's largest leading independent digital media company.
How much does it cost to advertise on BuzzFeed?
There is no fee to advertise your product or service on BuzzFeed.
How does Buzzfeed make money?- Buzzfeed Business Model