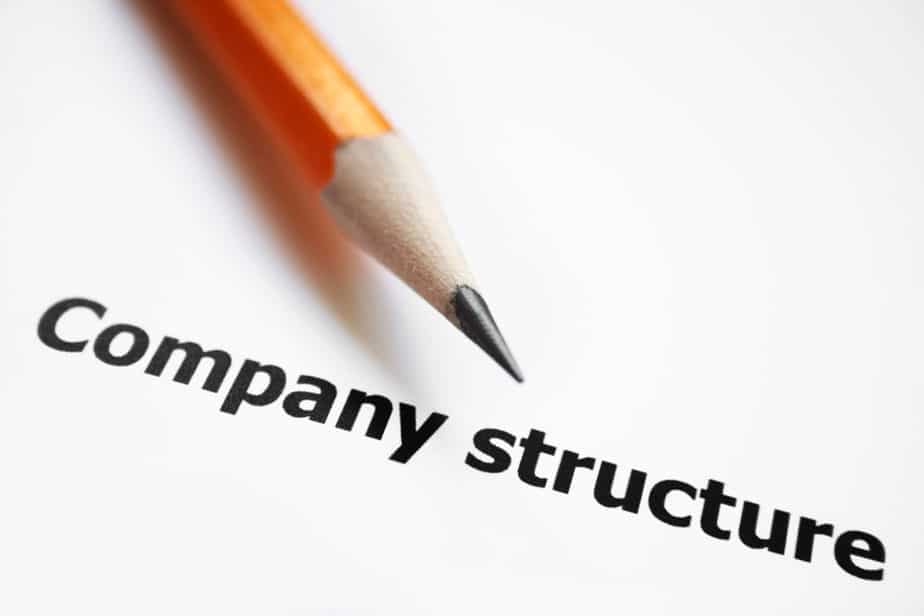 The Walt Disney Company started with a single man and an idea but gradually changed into one of the most substantial entertainment businesses globally with total assets worth over 201 billion as of 2020. The entertainments provided by them are for customers, like television, video games, films, music. They also deliver grander ways of entertainment on a larger scale through cruise ships and amusement parks. Let's know about Disney Organizational Structure.
Disney's organizational structure resembles the horizontal structure that is about the departmentalization of the organization into subunits. Their success is due to the remarkable management structure, global prosperity, adaptability in accepting opportunities, adaptable operational strategies, and overcoming challenges.
Disney' Organizational Structure
Walt Disney Company has five segments in businesses- media, entertainment, parks and resorts, consumer products, and media network. Through a divisional approach, the departments are grouped by-products. The products may be interrelated but they have their particular descriptions.
Disney has strong centralization for the functional groups in their headquarters. Their solid managerial control of the global growth in entertainment, mass media, and parks is ensured by this.
Characteristics of Disney's Corporate Structure
There are three characteristics of Disney's corporate structure.
Divisions or segments that are business-type
Centralization's functional groups
Divisions made geographically
Business Segments
Segments or divisions that are business types are the chief structural characteristics of Disney that focus on specific industries and business types. An example would be Disney having a segment for its amusement parks and another segment for its consumer products. 
The centralized corporate management maintains the constraints in the organization. The operations of the different divisions connect through their shared advantages that are competitive, for example, its strong brand. During strategically diversifying the business globally, the company might change or create its segments. 
Functional Groups
The strategic management control of Disney, as a multinational business, through corporate centralization is the responsibility of the functional groups as the organizational structural characteristics. The effectiveness of the strategic growth's coordination in the business-type segments is made sure in this process. 
The corporate headquarters use central control to give priority to the strategies which would benefit different divisions. For example, Disney characters like Snow White and Cinderella belonging to the movies or the segment of studio entertainment, are used for merchandise or segment of consumer products, as well as for amusement parks or the segment of parks and resorts.
Geographical Divisions 
Disney's attribute geographical divisions are responsible for the variations among regional, local and domestic markets. They are based on geographical factors that affect the industries related to parks, resorts, media, and entertainment.
The different preferences of Disney's customers of the entertainment industry are affected by the sociocultural elemental differences of a region. To confirm the business strategies' suitability concerning the conditions of the market, this characteristic is crucial.
The strategic management enabled by Disney's corporate structure for addressing the market variations by geographical divisions, that are Europe, US, Canada, Asia Pacific, Latin America, etc. 
Disney's Organizational Functions
Departmentalization means to forms departments and group them according to the business function and skillset. This results in organizational functions. In some companies, the organizational structure determines the organizational functions, while others allow their organizational functions to determine their organizational structure. 
Human resource is an exceptional business function that can influence Walt Disney Company's organizational structure. It is a critical function for the success of any business. If there is a lack of ability in hiring qualified people according to the organization's culture, failure is the only outcome for that business.
Disney may have a variety of job classifications but its primary goal is the satisfaction of the customers. The human resource culture of Disney plays a crucial role in its long-lasting success. They search for the most suited and capable talent that fits with their corporate culture that is responsible for defining the processes of people management. 
Disney's human resources have introduced styles and processes that make them unique compared to others in the market. The fact that good aptitude fails without a good attitude is what they believe.
This graph shows the total assets of Walt Disney from 2006 to 2019 in billions (US dollars)
Disney's Organizational Design
A variety of examples of organizational design is responsible for determining Disney's structure. The global reach of all business segments is also due to the geographical factor. Disney's movies are translated into a variety of languages, they have amusement parks in various countries and their consumer products have thousands of types of merchandise shipped all over the world.
Several media networks like radio, television, publishing, cable are broadcasted almost globally. For example, ESPN is a global channel and a leader in sports worldwide. 
The creation of the five distinct segments has made this mega conglomerate's management easier to handle. Despite their distinct divisions their common mission is to give happiness to people. This mission statement is complemented by their vision of being one of the largest producers and providers of information and entertainment.
They seek to produce the most innovative, profitable, and creative entertainment experiences and all related to it through their brands. These different brands differentiate Disney's content, consumer products, and services.
Through the utilization of labor division for assigning various tasks to different people or groups. This process is known as specialization. Due to specialization, differentiation is created as a result. When there are multiple specialists and subunits, the rate of differentiation is usually high.
Disney's differentiation is not too high. Disney does have some differentiation but only five of its segments have stable environments. They do not work independently and are interconnected. Collaborating, communicating, integrating, and coordinating with each other is necessary for a big company like Disney to operate smoothly without a hitch.
A higher level of integration is necessary for companies with high differentiation to be successful. Disney's success across the different countries in the world ensures them having a perfect balance.
The division of labor ensures each segment take care of their own business within Disney. Nevertheless, to make sure the whole business functions properly and to uphold the company's vision of spreading happiness, they integrate back to each other.
The Advantages and Disadvantages of Disney's Corporate Structure
Advantages
The synergistic diversification has the advantage of support due to Disney's cooperative organizational structure with its multidivisional nature. One of the important strategies for spreading its business worldwide, it had adapted the process diversification. 
Another advantage of central managerial control is of utmost importance for the cooperation between Disney's different divisions or segments.  The advantage of the suitability of the strategies related to the market is due to the attribute of geographical divisions. Certain benefits can be enhanced by the benefits of these structural advantages as a result of the effectiveness of Disney's operational management.
Disadvantages
The constraints put on the diversification and other related management strategies is a disadvantage for Walt Disney's corporate structure.  The entirety of the business diversification is limited or controlled by the functional groups through centralization. 
This can be explained as a predictive consequence of a cooperative M-form organizational structure. The limits associated with the brands in the case of product development are also another one of the disadvantages. 
For example, the products that are adult-only do not match the family-oriented branding policies. Certain consumer products are not suitable for children. Disney can overcome such hurdles by adjusting its constraints related to centralization and allowing more diversification globally.
The SWOT Analysis of Walt Disney 
The SWOT analysis of Disney shows how they achieved such a high position in the market globally through their strengths and opportunities. The effective use of their strengths reduceS the impacts of their weaknesses. The SWOT analysis refers to their:
Strengths
Weaknesses
Opportunities
Threats
Strengths
The strong points of a company ensure ITS rapid growth. Those can be utilized in sorting their developmental opportunities. Disney has several strengths that helped it reach the top position.
Their brand reputation is pretty strong and anyone can recognize their logo. With the acquisition of other reputable companies like Marvel and 21st Century Fox, Disney's brand name got more powerful.
Disney invests in projects with high budgets and qualities due to its robust system of cash flow. The praise they receive for their productions is due to this.
While purchasing raw materials, Disney focuses on their qualities. They are associated with suppliers who provide materials of the highest quality.
They also possess talented and reputed storytellers, scriptwriters, artists, graphic designers, and other art-related personnel. They are one of the main reasons for high-quality productions.
    This list shows the reputable companies Disney bought or had an association with over the years.
Weaknesses
Despite Disney's multiple strengths, the company's growth is impacted by its weaknesses. It is a forever challenge for companies to neutralize their problems and weaknesses. 
Disney's huge expenditure on training can be regarded as one of its weaknesses.
Poor financial planning is one of the causes of their losses. Disney has been reported to have suffered a loss of over 1 billion US dollars.
The demand for the merchandise and products depend on the market conditions. Disney spends a lot on them. They need to manufacture these products based on consumer demands through extensive market research.
Their lack of proper promotional activities and marketing can be a major cause of Disney's weakness.
Opportunities
Finding out the opportunities and relating them with the strengths can give more benefits and cause substantial growth for the company. Disney uses many opportunities for its development.
Disney uses a variety of new technologies. Since innovation attracts all human beings, it can be an opportunity for Disney. They are stable financially to invest in it.
A recognized brand like Disney can be used for the promotion of any business.
They can work on online streaming service like Disney plus, that is an excellent challenge to their competitors.
Their marketing strategies can improve through proper investments and the types of equipment that they possess.
Threats
Threats are essential for a company's growth. Failure in executing their plans can be one of the causes. 
A bad economy can lead to a drop in prices that would in turn cause investment problems.
A problem in the core's competency can lead to failure of proper use of resources.
They should not underestimate the underdeveloped countries' purchasing power. Disney only has amusement parks in developed countries.
This chart shows the SWOT analysis of The Walt Disney Company
Conclusion
Walt Disney's words of achieving the impossible are true indeed. Disney has been successful in a lot of things that have seemed impossible through its organizational culture and corporate organizational structure. They have been building multiple franchises and adapting to the change time for nearly a century.
Frequently Asked Questions
Does Disney own Marvel Studios?
Disney purchased Marvel back in 2009. So Marvel is a part of Disney now.
Who are the competitors of Disney's online streaming service, Disney Plus?
Online streaming services like Amazon and Netflix are two of the major competitors of Disney Plus.
Does Disney have amusement parks in Asian countries?
Disney amusement parks in Shanghai, Tokyo, and Hong Kong are top tourist destinations.
Disney Organizational Structure- All About Disney