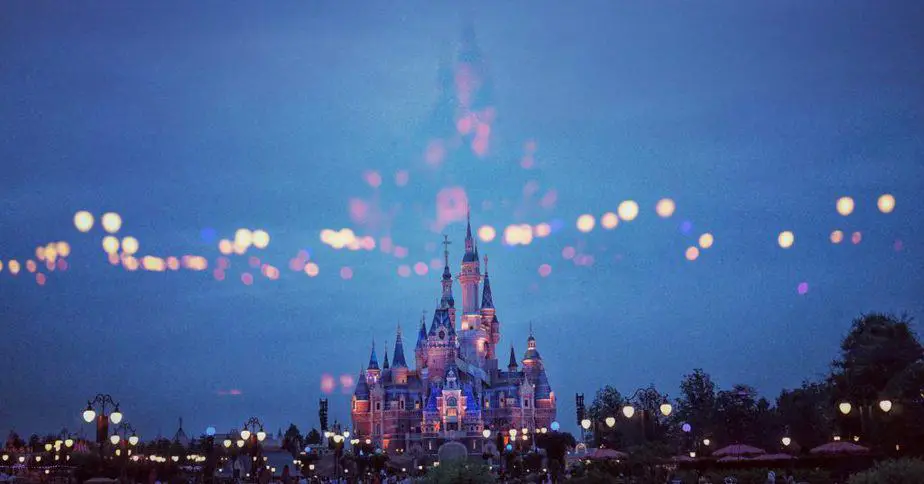 Disney, also known as the Walt Disney Company, is one of the top companies, primarily in the entertainment industry but also in mass media and the amusement park industry. The company is American and is headquartered in California. ABC Broadcast Network, Disney Channel, Fox, ESPN, National Geographic, and Disney+ are all profitable broadcasting-related subsidiaries owned by the Walt Disney Company. They also own multiple theme parks globally and sell merchandise too. The company was started by the two famous brothers, Walt Disney and Roy O. Disney. The company has been responsible for creating iconic characters such as Mickey Mouse and movies such as The Lion King. Let's know about Disney SWOT Analysis.
A SWOT analysis of Disney shall analyze the strengths, the weaknesses, the opportunities, and the threats that the corporation may face. The purpose of a SWOT analysis would be to conduct a situational analysis of the company, which is quite helpful for the managers and the people intending to invest in the company. Through this article, you will understand all of Disney's strengths, weaknesses, opportunities, and threats.
Disney's position in the market is because of the business strengths they have analyzed concerning their weaknesses. They have also identified their opportunities well and taken them, and have been mindful of the threats they face. A SWOT analysis analyses the internal factors (strengths and weaknesses) and external factors (opportunities and threats). Further, a final list of recommendations shall be provided. 
Strengths 
The following are a list of strengths of Disney:
Reliability– Disney has developed a reliable network with its suppliers. These suppliers provide them with an exceptional quality of raw materials for the company's line of production. 
Surplus Cash Flow- Their cash flow and cash reserves are generally in surplus. This allows them to make strategic and additional investments in all the sectors of the company. As per a statistic at the end of 2018, Disney possessed an operating cash flow of 14.3 billion dollars. 
Superior Negotiation Skills- The negotiations skills of Disney are par to none. They have acquired multiple distributors and companies across America. Some of the famous acquisitions are Marvel Entertainment, Pixar, 20th Century Fox, and Lucasfilm. They have been able to bring considerable success to their company by purchasing such profitable ventures and turning them into profits of their own. 
Team Proficiency- The artists, scriptwriters, and graphic designers that work for Disney are some of the country's most innovative and most qualified minds, if not the world. They have teams from all over the world working on the company's multiple projects. The movies and shows made by Disney are a testament to the talent that exists amongst its employees.
High Brand Value- Disney's brand name and logo are recognizable in almost every part of the world. Every product or movie released by Disney has the "D" logo, which makes it very recognizable and brands it as a Walt Disney Studios production. Disney is ranked at the 8th position in Forbe's list of the world's most valuable brands. Its brand value is estimated to be around 52.2 billion dollars.  
Brand Popularity- Disney has become a household name for any family. It first used to cater to the younger age groups of 3-13, but with their multiple acquisitions over the years, they pleased people of all age groups. They continue to increase in popularity, with more people being exposed to the products and content that Disney creates. 
Weaknesses
The following are a list of weaknesses of Disney:
Exorbitant Attrition Rates- Disney is extremely tight with their employees as they spend tremendous amounts of money on grooming and training them. This has caused them to have an exorbitantly high attrition rate. Employees retire or more often resign/get fired, and they are not replaced. This has caused a sense of distrust in the workplace with an increase in the workload for the existing employees. 
Weak Financial Planning- In 2018, the company's annual report reported that the company faced losses valued at over 1 billion dollars. Although their acquisitions have been quite profitable to them, a few of those have come to bite the company in the back. They faced a loss of 580 million dollars from the investment in the streaming service Hulu. Their investment in BAMtech streaming technology has caused them a loss of 489 million dollars. Cumulatively, this has put a dent in their capability to sustain the multiple diverse ventures they are a part of. 
Vulnerability to competition- Their lack of investment into sufficient marketing leaves them vulnerable to competition in the future. Their usage of advertisements is restricted to when they launch a new movie or a toy. Besides this, their marketing is mainly done visually by cross-promotion. Considering the losses they are facing, they might find it hard to begin to invest in marketing which can impede them. 
Insufficient Product Demand Scaling- There is a poor sense of judgment in the minds of the product designers of Disney. They fail to capture the "next big idea" that allows their competitors to grasp opportunities they otherwise would not be able to. In segments where there is a high demand for the product, Disney's competitors strategize their approach to capitalizing on this demand and profiting from it. However, Disney fails to do so and misses out on this opportunity to overturn its losses. They should be coiling up their campaign strategy to make the most of these situations. 
Hefty Spending on Merchandise- A lot of spending that Disney does is on its varied merchandise. The demand for merchandise becomes scanty in some situations and seasons and has a volatile nature concerning its sales. The company needs to do a better job at assessing and analyzing the demand patterns of this merchandise. This further has to be relayed to the manufacturing unit to produce the right amount of units. Overall, Disney has to assess market conditions better to be able to sell its products appropriately.  
Opportunities
Marketing Mark-up- If Disney re-evaluates their marketing strategies and investing patterns, that would create a whole new world of opportunities for them. They could make up for the missed opportunities and turn the tide of the losses they incur. This could increase their prospects too. 
Core Competencies- Disney should focus on profiting on what they are strong in, which is their expertise in the mass media industry. This can help them in their innovations and other relative aspects. This goes hand in hand with investment strategies as they are capable of streamlining their money towards their operating strengths. 
Big Names Are Worth it- Despite all the losses they have incurred off late, the Walt Disney Company remains a perfect source of branding. It is the number one company for not just kids but for all the adults who grew up in the Walt Disney era. The name of Walt Disney can thus be used to further market products and businesses. Disney can accept partnerships with other companies as it would always be beneficial for any company to partner with the Walt Disney Company. 
Online Streaming Service (Disney+) – The online streaming platform launched by Disney towards the end of 2019, has now begun to gain a lot of traction and subscribers. The OTT platforms were monopolized by Netflix until recently, with Disney+ giving tough Competition to Netflix. The subscription costs $6.99 per month compared to the subscription for Netflix, which is $8.99 per month. Their strong team of artists can capitalize on this opportunity to make this platform more successful. With a huge fan following for content produced by Marvel, Lucasfilm, and Pixar, Disney+ is an excellent opportunity for the Walt Disney Company to profit from vastly. Further, it is suitable for consumers, too, as the competition forces Netflix to bring its prices down. 
Potential and Ongoing Threats
The following are the potential and ongoing threats faced by the Walt Disney Company:
Expense Toll Rising- Historically, Disney has spent and allocated a large number of resources to benefit their employees through training exercises and employee development. The current average salary for an entry-level job at Disney is $15 per hour. Due to the rising rates of inflation around the world, salaries and wages are on the rise. This can potentially lower their profit margins as they continue to pay their workers such high wages. Although paying adequate salaries is a good thing, it could affect the company in the long run. 
American Isolation- Due to the USA's issues with multiple other countries, international contracts are being pulled out by the nation's administration. The problem arises due to the fact that a sizable portion of Disney's manufacturers is in other countries. The continuation of this isolation phase can prove to be detrimental to the Walt Disney Company. The company would be put under further pressure to gain sufficient profits to cover up the recent losses that they have been making. 
Better Products and Technology- technology can be utilized for the company's benefit since they are the front runners in mass media production. However, since they do not control the creation of the technology as they are not a technology or a software house, the company can't make the innovations work specifically for themselves. 
Failure to Use Resources Properly- the company undoubtedly has an issue with its core competencies. This has primarily caused them to misallocate their resources and use them unwisely. 
Post Pandemic Recovery- the pandemic has left Disney with losses even though they acquired online streaming services which have thrived during the pandemic. It is up to the company to recover from these losses through theatrical releases and the reopening of their amusement parks worldwide. They are considerably threatened by the pressure to recover quickly. 
Non Specificity- the lack of a primary line of expertise remains the most significant threat the company faces. The phrase "jack of all trades but the master of none" appropriately sums up the situation of Disney. Their stretched-out portfolio makes it hard for them to excel consistently in one particular field, which has hindered them from developing new products and acquiring better technologies to maintain their position in such a highly competitive market. 
Key Takeaways and Conclusion
Disney can oversee their expansion process only by being mindful of the threats they face in the market. The weaknesses which they have can be eradicated through proper and sufficient planning. The following are the key takeaways for the company:
There should be an introduction of new concepts and technologies in their OTT platform "Disney+". Such online streaming platforms are currently high in demand; they can capture sufficient market share through mindful investments into this platform. 
Proper financial planning is the need of the hour for Disney. This will allow them to invest in marketing and new technologies. They can emerge as a more powerful entity if they have sufficient publicity.
Disney's line of play stores should reach developing countries, considering that it is an untapped market. They need to move out of the mindset that these play stores can succeed only in developed countries. This will further help them compete and can be very fruitful for them. 
Frequently Asked Questions
What are the famous companies that are subsidiaries of Disney?
ABC Broadcast Network, Disney Channel, Fox, ESPN, National Geographic, and Disney+ are all profitable broadcasting-related subsidiaries owned by the Walt Disney Company.
What is the most significant strength of Disney?
Disney boasts of a proficient team of scriptwriters, artists, and other mass media-related professionals. The content which they have produced over the years shows how proficient their team is. 
What is the one opportunity that Disney is beginning to capitalize on?
The online streaming platform "Disney+" is a popular venture started by Disney, giving tough competition to the likes of Netflix. Its monthly rate is lesser than that of Netflix, and it has the rights to stream some of the most popular visual media content in the world. 
Disney SWOT Analysis- All About Disney