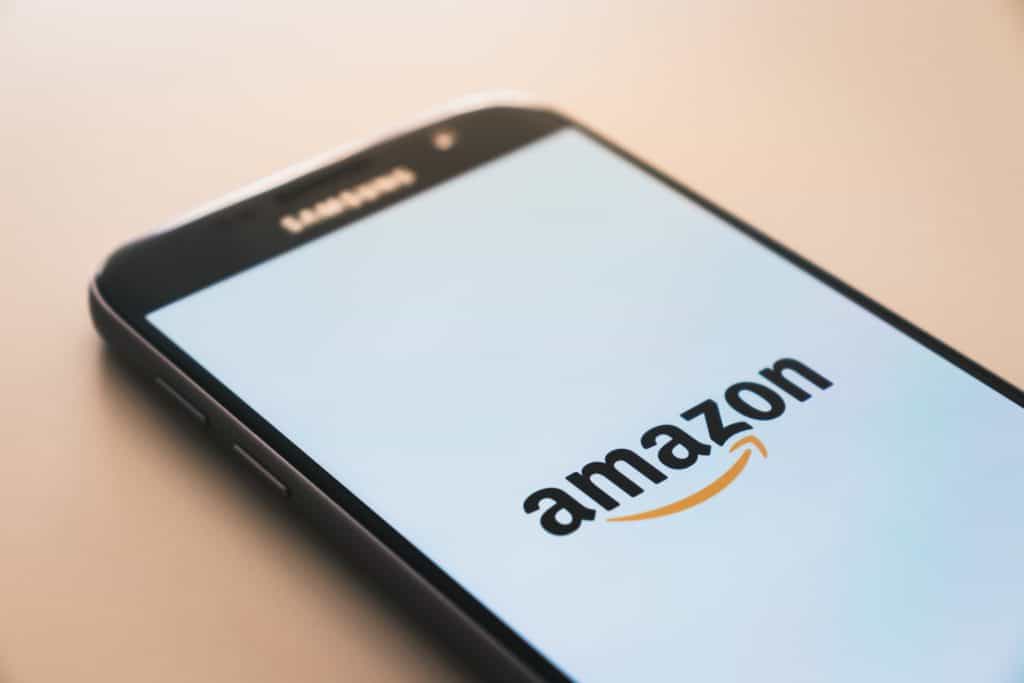 Jeff Bezos founded Amazon in the year 1994, and it has come a long way ever since. Its headquarters is in Seattle, Washington. As most people know, the company is the biggest e-commerce giant in the industry and does cloud computing and digital streaming. It started as a bookstore and has now expanded to selling almost anything under the sun. Amazon currently dominates with 40.4% of the e-commerce market share, with its competitors occupying smaller portions of the market share. Here, let's know about Amazon Competitor Analysis.
The strongest competitors of Amazon in the E-commerce market are eBay, Home Depot, Walmart, Flipkart, Best Buy, Etsy, Alibaba, Target, Kroger, and JD.com. The strongest competitors of Amazon in the cloud computing market are Microsoft Azure, Facebook, and FedEx. The strongest competitors of Amazon in the digital streaming market are Netflix and Disney+. This article shall analyze the competitors of Amazon further.
Amazon Competitor Analysis: E-commerce
The e-commerce market is currently booming, with multiple competitors sharing the 60% market share not taken by Amazon. The following is a competitor analysis of each of them:
eBay- In the United States, eBay has the third-largest market share after Amazon at 4.3%. The company had a humble beginning in 1995 and has grown to be a household name now. It is headquartered in San Jose, California, and was founded by Pierre Omidayar. The platform charges a fee from its sellers to list an item, but it is free for buyers to purchase the listed goods. It is a B2B and B2C platform.
Walmart- When it comes to the online purchasing of groceries, Walmart is Amazon's biggest competitor with 7.1% of the e-commerce market share. Since 2019, it has been one of the fastest-growing e-commerce websites. Its sales went up by 43% in the fourth quarter of 2018. What makes it so popular is its grocery delivery system. It provides doorstep delivery within a short amount of time at reasonable and affordable rates. It is headquartered in Bentonville, Arkansas, and was founded by Sam Walton in 1962. 
Home Depot- Home Depot is a company that specializes in the sale of home improvement products such as home décor, furniture, utensils, etc. Its online segment has given competition to Amazon in terms of home-related goods. It makes sales in North America, with 7.9% of the net sales happening online in 2017. Online sales of the company grew by 26.2% in 2018. The company is headquartered in Cobb Country, Georgia, and was founded by Bernard Marcus, Arthur Blank, Ron Brill, and Pat Farrah in 1978.
Etsy- Etsy.com specializes in handmade and vintage arts, crafts, and supplies. The items they sell are bags, clothing, jewelry, home décor, craft supplies, etc. It was founded by Raul Dominguez Cabrera on June 18, 2005. The online platform competes with Amazon Homemade, Amazon's e-commerce segment that caters to selling goods made by local artists and artisans. The fact that Etsy can survive with the competition Amazon is giving it is an achievement in itself. Its revenue hiked up from $441.23 million in 2017 to $603 million in 2018.
Best Buy- best buy has begun to focus on e-commerce growth which is giving competition to Amazon. It was estimated that 14% of the retail giant's sales were from its e-commerce segment. The retailer specializes in selling consumer electronics and was founded by James Wheeler in 1966. It is now headquartered in Richfield, Minnesota. Its constant improvement in its online sales is a testament to the competition it gives Amazon.
Costco– Costco is a wholesale company that became a multinational corporation. It was founded by James Sinegal and Jeffrey Brotaman in 1976, and it has risen to become the world's second-largest retailer, closely behind Walmart. E-commerce sales have been on the rise for Costco, with a 25.5% growth in the first quarter of 2019 alone. Seeing that the e-commerce sales have been given a lot more weightage, they have become worthy competitors to Amazon. 
Flipkart- Flipkart will probably rank as one of the most minor but significant competitors of Amazon. The company is based in Bengaluru, India, and was founded by Sachin Bansal and Binny Bansal in 2007. It is a possible competitor to Amazon because Walmart acquired 77% stakes in Flipkart in for $16 million in 2018. This, coupled with the fact that Flipkart has the highest portion of the Indian e-commerce market share (31.9%) compared to Amazon India (31.2%), has been expanding the same way Amazon has expanded in India.
Chinese Competitors- Amazon China currently faces fierce competition in China, with no market share in e-commerce. In 2012, it had a market share of 15%. That in itself speaks volumes of the level of competition that exists in the Chinese e-commerce market. E-commerce giants such as JD.com and Alibaba have swept Amazon's market share away and have left only the streaming services and the kindle for e-readers. This is attributed to the strict national policies prevalent in China. 
Amazon Competitor Analysis: Video Streaming
Netflix- Netflix is the biggest paid media streaming service in the world right now. It has expanded to 190 countries worldwide and has around 209 million subscribers. The company was founded by Reed and Marc in 1997. It is headquartered in Los Gatos, California. It has a market share of 20%, but that number dropped from 29% in 2020. Multiple movies and TV shows can be streamed, but that is the extent of what Netflix goes to. Granted that Amazon has a considerably smaller media streaming service called Amazon Prime Video, but Prime membership offers multiple benefits like better deals on amazon.com, 1-day delivery, reading books on kindle,s and many other services. 
Disney+- Another media streaming service that has gained traction is the Walt Disney Company's Disney+. Ever since the pandemic hit, the subscriber for this service has increased manifold. A lot of content that is not available on Prime, and Netflix is available on this service. It has begun to compete with Amazon Prime Video and Netflix as Prime Video enjoys a market share of 16% while that of Disney+ is 11% in the United States. It soon will be a threat to the market share enjoyed by the two companies, though. 
Amazon Competitor Analysis: Cloud Computing
Microsoft Azure- Microsoft Azure comes second after Amazon Web Services in terms of market share in the cloud computing market. While Amazon Web Services controls 31% of the market share as of the second quarter of 2021, Microsoft Azure controls 22%. There is no other comparable competitor as Google owns the third-largest market share at 8%. Microsoft is solely a cloud computing platform provided by Microsoft. The company reported a 47% growth in revenue since 2020 with a revenue of $46.2 billion. It is undoubtedly the most potent competitor that Amazon Web Services has in the cloud computing industry.
Amazon Competitor Analysis: Shipping and Logistics
FedEx- the shipping and logistics market is booming right now, with people preferring, and FedEx has a market share of 38% in the United States. Amazon would have to take drastic measures to be a competitor in this market. Amazon has clarified its intentions to compete with UPS and FedEx, and so there is a possibility that Amazon shall become a key competitor in this market. FedEx was founded by Fredrick W. Smith in 1971 and specializes in courier delivery services. It is headquartered in Memphis, Tennessee. 
United Parcel Services (UPS)-  UPS owned 35% of the market share in the United States as of 2020, which puts it in the second spot right after FedEx. Amazon's logistics and shipping business is currently at 10%. UPS was founded in Seattle, Washington, in 1907 by James E. Casey. It is presently headquartered in Sandy Springs, Georgia. 
Conclusion
Amazon is synonymous with e-commerce. Close to 40.4% of the market share is controlled by a single company, making it easy for Amazon to generate revenue. However, this number has come down by 10% since 2018, so Amazon must be mindful of losing revenue because of this. The key difference between Amazon and its competitors on a global scale is that most of its competitors specialize in selling a particular line of things. This automatically reduces the customer base. However, Amazon sells almost anything in the world, thus widening its customer base. The company has become a household name now, not just in the United States but also in many other countries worldwide. Apart from e-commerce, Amazon is doing a decent job competing with Netflix in the media streaming market. It also leads in terms of market share in the cloud computing market, making it a huge company, thus making Jeff Bezos one of the richest men in the world. 
Frequently Asked Questions
How much market share does Amazon control in the e-commerce industry?
Amazon controls almost 40.4% of the e-commerce market, making it the most prominent e-commerce competitor.
Who is the most formidable competitor to Amazon in the e-commerce industry?
Walmart stands with a market share of 7.1%, the most formidable competitor in the e-commerce market in the United States.
Amazon Competitor Analysis- All About Amazon