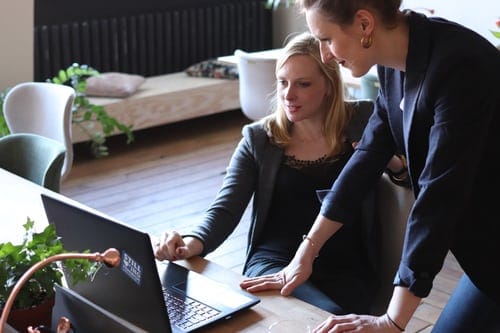 In this article, we are going t discuss HR Executive Vs HR Manager. Scroll below to see the main differences to get the main idea.
Organizations strive to excel through proper management of the human force, establishing rules that guide and direct operational performance according to the organization's principles and ethics. Here you will be able to identify the different responsibilities regarding the HR Executive Vs HR Manager.


As the name implies, human resource ensures efficient management of human capital to ensure productivity and growth of the organization.  HR office recruits, trains, directs and supports the organization's greatest resources, including employees working in the organization. 


HR Executive is a higher position than HR Manager as the executive can oversee the HR Manager's work. The HR executive contributes to ideas and innovations that will promote corporate objectives. 


HR Executive and the HR Manager deals with employee recruitment; handles staff management, performance, and review of productivity, including compensation of worthy staff to inspire and motivate others. 
HR Executive Vs HR Manager
Responsibilities of HR Executive include:
Planning and Management of organizational resources, especially human capital: HR executives participate in planning, developing, and executing corporate objectives. They act as strategic partners that advance the company's goals and vision. 
Assist Employees: They can assist employees in their career development to promote human capital and succession plans. They can as well align employee work goals to that of the organization to achieve business success.
Recruitment: They are part of the team that finds and recruit employees that will advance and promote the company's objectives. HR executives formulate recruitment more than HR managers by designing plans that will attract the right candidates for the organization. 
Leadership: HR executives serve as leaders of change for the organization. They provide modern HR management initiatives for the organization. They build strong project management skills that formulate growth.  
They can as well company stakeholders to make the right connection that will change initiatives and strategic needs of the organization. 
Advocate for Employees: While fulfilling their roles of leadership and guidance in the organization, they advocate for employees in matters of disagreement between them and the organization, thereby playing an integral role in the establishment's success. They help in reducing change resistance as well as employee unrest. 
Eradicate Cyberbullying in the workplace: Modern HR Executives ensure no bullying at work due to the influence of internet connectivity and intimidation. They ensure the cyber protection of the workforce from this harmful act.
HR Executives play an essential role in the success of an organization. 
HR Managers, on the other side, are responsible for overseeing human resource practices and processes. They develop and implement human resource strategies and initiatives in alignment with the overall business strategy.  Managers in this category bridge management and employee relationship gab by addressing demands, complaints, and other issues. They as well handle the recruitment and selection process of the organization. They handle employee-related issues.  Managers of human resource design duty responsibilities, recruitment of best candidates for the organization, employee relationship handling, and talent management. They promote corporate values while shaping positive culture for the effective functioning of any establishment. Human Resource Manager and Human Executive work are crucial to the organization as humans are the strong pillar and one of the most important assets needed for any business's success. 
Responsibilities of Human Resource (HR) Manager 
Responsibilities of Human Resource (HR) Manager can be designated as follows:
Employee management: They take the lead in managing human resources in an organization. Manage recruitment and selection process in the organization. They maintain knowledge of trends, regulatory changes, and modern technologies in human resources.
Staffing: HR managers diligently go through the recruitment process to select qualified and eligible candidates to occupy positions in the establishment. They maintain knowledge of trends and best practices, and policies and ensure compliance with them. 
Training:  HR managers train and develop employees to effectively handle designated duties to ensure effectiveness in operation and productivity. Apply training needs and access relevant programs that will promote employee performance. 
Employee Relationship: They involve in coaching, directing, and disciplining staff to motivate and increase productivity. HR managers can provide support and guide when sensitive or complex issues arise. They can administer and execute certain responsibilities like allocating accommodations to staff and investigating allegations of wrongdoing and terminations. 
Direct Labour Laws: They ensure compliance to labor and industrial laws that control the organization in relationship with the workforce, unions, and handling grievances and complaint issues. 
Safety: They ensure employees are secured in carrying out their duties and taking care of the sick when the need arises. Any worker who falls sick during the course of carrying his or her duty is the human resource manager's responsibility to handle such issues. 
Compensation: The HR manager deals with how workers are rewarded in an organization by developing plans that handle salary reviews, employee appraisal, benefits, and other related issues like selecting the best staff of the year and other incentive programs. This is to ensure that organizations attract and retain top talents. 
Ethics: Ensure the establishment of code of conducts while making sure employees abide by those codes and acts to ensure ethical and social responsibility. 
Requirements 
To handle the position of HR manager of an establishment involves some or all of the following:
A degree in Human Resources or related fields.
Proven working experience as HR manager
Being a people-oriented and results-driven individual
Ability to demonstrate experience with metrics of human resource activities
Having the ability to strategize along with leadership skills
Being a good communicator and being an active listener while having the ability to negotiate and present skills effectively.
Being competent at building and managing interpersonal relationships at all levels of the organization.
Having in-depth knowledge of labor laws and human resource management practices
HR Executives' Requirements can be a bit higher than the HR manager. A degree in human resources is relevant to a master's degree and can be accompanied by certifications in the area.  Subsequently, at least five years of experience working as human resource personnel might be required for an HR executive post. In summary, the HR Manager oversees most aspects of human resources practices and processes in an organization. Simultaneously, the HR Executive can direct and supervise the HR Manager's activities in an establishment. 
Also read Everything to Know about Executive Search
HR Executive Vs HR Manager | Main Differences