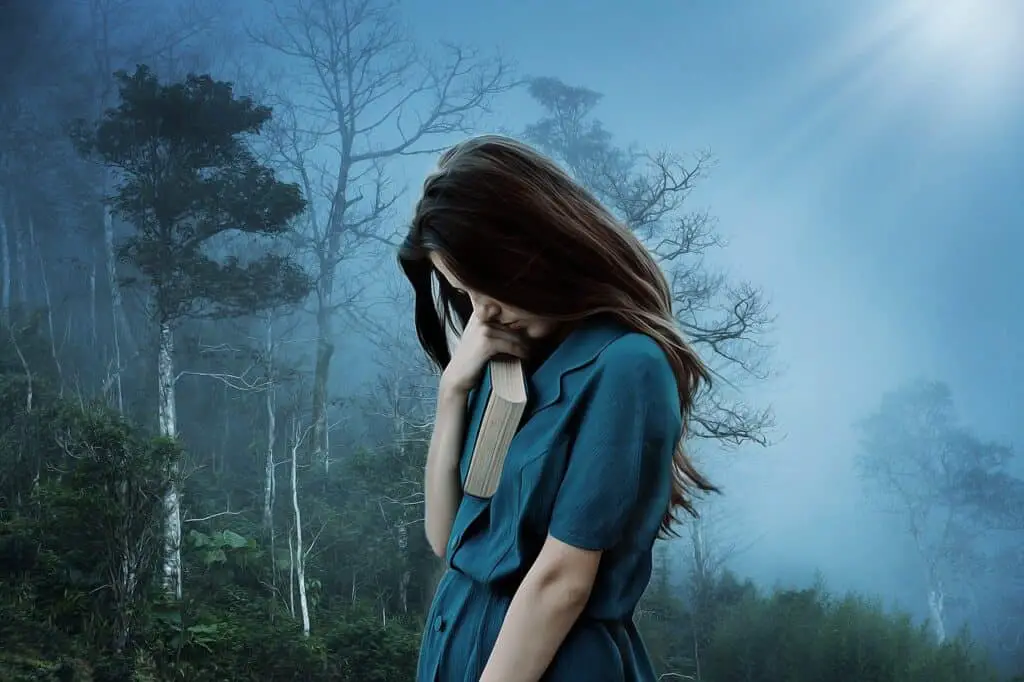 Something very magical can happen when you read a book. The only way you can understand the importance of yourself is by yourself. Here is the list of ten must-read books on building self-love and accepting you the way you are.
List of Self Love Books
The Gifts of Imperfection by Brene Brown
Let go of who you think you're. Supposed to be and embrace who you are. This book helps to embrace your imperfections and to recognize that you are enough. Brene Brown shares her experience of life and that everyone is worthy of love and belonging. Brene Brown, Ph.D., a  leading expert on authenticity and belonging, shares her experience through this book.
The Self Love Workbook by Shainna Ali
A life-changing guide to boosting self-esteem, recognize your worth and find genuine happiness. This book is one of the best in this series if you want to build self-love and transform your attitude, emotions, and overall outlook on life! This book will teach you how to live life to the fullest. This book ensures that you know your unique needs and how you can achieve your goal to conquer the world with happiness. The world will become a better place when you become better. Change starts from individuals. When you are happy, you leave the world happier.
Love Yourself Like Your Life Depends On It by Kamal Ravikant
This book provides an insight into the real-life story of a person who experienced depression, overcame challenges in life, and learned to say, "I love myself." This book also emphasizes the power of meditation. It is a must-read for those who wish to transform their lives and fill them with happiness. It encourages people to get out of their bed and cherish the happiness present around them. The author stays connected with the reader every moment. "When you love yourself, life loves you back." This sentence is the soul of this book. Throughout this book, the author urges the readers to practice saying, "I LOVE MYSELF."
You Can Heal Your Life by Louise Hay
This is a self-help book with the main theme that everything in the universe has a major cause. Everything happens for a cause. On behalf of every happy person globally, I urge you to give this book a read. It will help you bring positivity in life, not only yours but also to the life of others. This was written by Louise hay when she was at age sixty. The essence is "Life Is Really Very Simple. What We Give Out, We Get Back. " If you are willing to do mental work, anything can be healed.
Unfu*k Yourself : Get Out Of Your Head And Into Your Life by Gary John Bishop
Unfu*k yourself is based on the principle "Expect nothing and accept everything. It gives ruthless insight into the reality which everyone should accept. The author uses a tough-love approach to conduct his thoughts. This book has seven assertions:
I am wired to win
I got this
I embrace the uncertainty
I am not my thoughts; I am what I do
I am relentless
I expect nothing and accept everything
You are Badass by Jen Sincero
This is another gem in the series written by Jen Sincero. This book teaches how to stop doubting your greatness and start living an awesome life. It consists of inspiring stories and chapters such as "Your Brain Is Your Bitch"," Fear Is For Suckers. This book will help you create the money, relationships, career, and general all-around awesomeness you so desire. You are a badass will help you start living the life that you always wanted!
Good Vibes, Good Life by Vex King
This book by Vex king gives a positive outlook towards life. It very well explains the importance of self and how it can transform one's life. In this book, the author talks about humility, failure, meditation, empowering thoughts, and greater life. This book has various scientific principles, which makes us believe that the stuff in this book is well researched.
How To Stop Worrying And Start Living by Dale Carnegie
This book written by Dale Carnegie can change your fortune. In this book, the author offers practical and easy suggestions on leading a more enjoyable and positive life.  Mental stress is something that is eating us day by day. It is very common to see depressed people around us. This book deals with the root cause of depression which is "Worry." Trust me. This book can change your perspective on life.
Start Where You Are by Meera Lee Patel
This book is a journal with beautiful quotes and insights. It lets you discover where you want to go next and discover the unexpected opportunities in facing life's greatest challenges. This book helps in creating self-motivation. If you like creativity and exploration, this is just perfect for you.
The Self Love Experiment by Shannon Kaiser
When we start thinking about ourselves, we feel that we are selfish. This book provides a solution to this problem, allowing you to believe in yourself, have faith in circumstances. What comes and what goes doesn't matter. What matters is "YOU."  The importance of you is very well explained in this book through its 15 principles.
The Monk Who Sold His Ferrari by Robin Sharma
This book by Robin Sharma is a combination of storytelling and self-help. It revolves around Julian Mantle, a successful lawyer deep down an unhappy, confused, stressed person filled with pain who met a sage in India named Yogi Raman, who gave various building blocks of life. It is a beautiful story that will help you find your way to life. Overall, this book emphasizes that you can achieve anything by having control over your mind. After this, there will be nothing that can hinder your growth and can help you progress in any way, and you will feel yourself in a state of eternal bliss. This book is magical in its own way.
The Alchemist by Paulo Coelho
This user-friendly book written by Paulo Coelho is all about following your dream and taking the risk of following your dreams, which is actually so difficult to do that very few people in the world do it. This book is about you, me, and anyone and everyone. It is About our life, our troubles, our tribulations, our goals, and the purpose of our existence. In the words of Coelho, "When you want something, the whole world conspires in helping you to achieve it."  It is a must-read for those who have faith in spirituality and divinity. All and all, the theme of the book is very soulful.
The Happiness Project by Gretchen Rubin
The goal of every one's life is happiness. This book(The Happiness Project: Or, Why I Spent A Year Trying To Sing In The Morning, Clean My Closet, Fight Right, Read Aristotle, And Generally Have More Fun)gives an ultimate guide to what happiness is and gives various ways to achieve happiness in your life. She shares her own experience in the hope of inspiring readers to think differently about their own happiness. This book also talks about chakra healing. It is a good read for those who want to improve their life gradually.
Tips On Reading Books
Understand why you are reading– Find the purpose behind reading. This one thing will help you read as much as possible. It will create a sense of responsibility towards reading. Gradually you will become a book lover.


Set realistic goals – Beginners set unachievable goals and then cry over not achieving them. So it is always better to know your capabilities and set standards accordingly.


Never pick a book that does not match your interest – Find the genre which excites you the most by reading a different type of book and then choose your kind.


No time – Many people complain about not having time to read. It is not that they don't have time, but they spend it on less important tasks such as streaming, mobile phones, etc. . Shift yourself from less important tasks to more important tasks. This will definitely help you grow and move ahead in life.


Change your mindset – Instead of thinking of reading as tedious work, make it a part of your lifestyle. It should become as natural as bathing and eating.


"Change Your Identity" – Try to change your identity. I don't think you are a nonreader. Think of yourself as someone who is a bookworm. It will help you become what you want to change in identity is a must to inculcate a new habit.


Use physical books – These days, reading online is becoming more popular, but I urge you to buy physical books as they will remind you of reading. Always have a book on hand. Whenever you are free, could you give it a look? Very soon, you will be able to finish this book without stressing too much about it.


Have a reading partner – Search for someone who wants to start reading and make him your reading partner. Start by discussing your daily goals and how much you are achieving them.


Visit bookstores frequently – When you feel like going somewhere, visit the book store and buy some books in this way you are investing your money. It will create pressure for you to read.


Read more than one book at a time – It is completely a myth that you have to read one book at a time. You should read more than one book as one has different moods. One day you feel like reading something, and another day you don't. It is completely ok to feel like this. I would recommend you to have at least two books on your reading shelf.
Apart from the above mentioned books here is a list of some really useful books that will give you a reason for being:
Ikigai by Francesc Miralles and Hector Garcia
The monk who sold his Ferrari by Robin Sharma
How to stop worrying and start living by Dale Carnegie
Women who think too much by Dr. Susan Nolen
The confidence code by Katty Kay and Claire Shipman
Mindset by Dr. Carol S. Dweck
Forge your future by Dr. APJ Abdul Kalam
Frequently Asked Questions (FAQ)
Why do you need to read self-love books?

Suppose you are someone who is not happy with being. You don't enjoy living much. You don't know the purpose of your living. Self-love books are a must for you. It will help you practice self-care and brighten your mindset towards living.



Why is self-love so important?

Self-love motivates you to choose the best for yourself it. When you hold yourself in high esteem, you are more likely to choose things that nurture your well-being and serve you well.



Why should you love yourself?

You need to love yourself because when you are actually changing your life. You are your own hero. It is you who need to make your life better. Everybody is a bus in making their life better. Loving yourself will help you know the importance of yourself.
People who viewed this article also viewed:
Best books for beginners
How to start reading
Best books to increase productivity
Apps to record your reading habits
Best books for boosting self-confidence
RELATED:
The Hero Code
Make Your Bed
Master Your Emotions
Also read Best Books That Will Help You Love and Accept Yourself
Best Self Love Books to Read