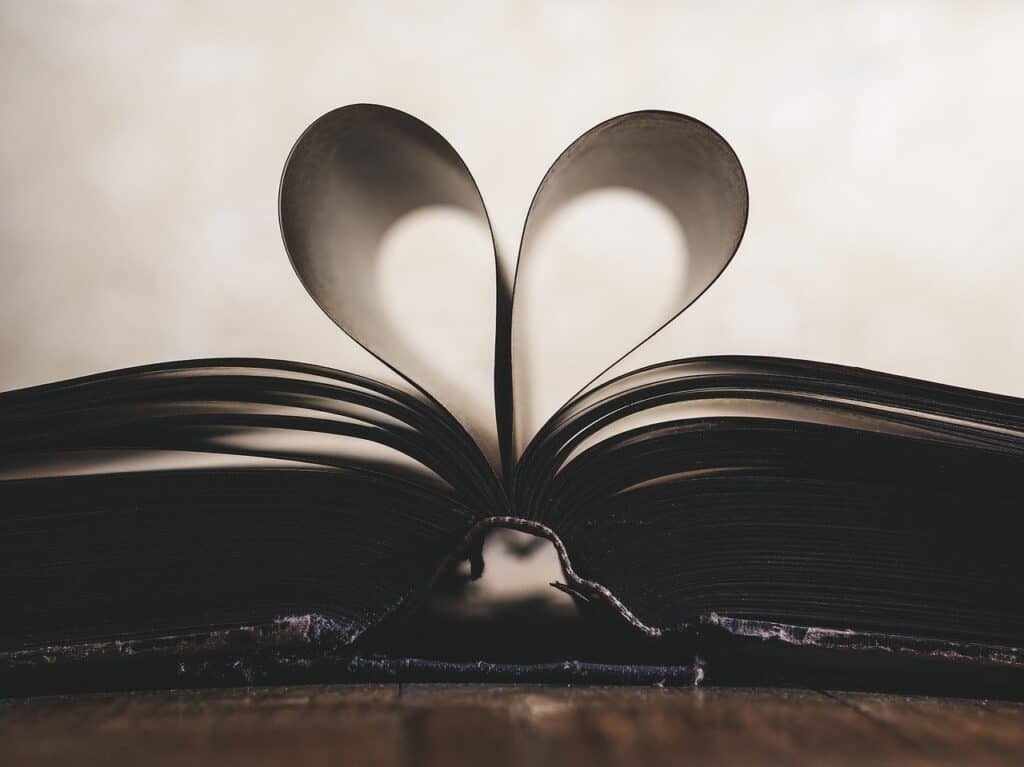 I am certain there is invariable, this one point in your life, where you feel low on energy, lack of self-love, and lack of motivation. In today's world, people are easily getting driven by what others think of them, which results in doubting themselves. It is no surprise that people have so many reasons to be bothered about and depressing in today's situation. Also, to some extent, social media is a way to make people compare themselves to others. This leads to lower self-confidence and self-love by questioning ourselves, Why can't I be like that guy or that girl? We will present Books That Will Help You Love and accept yourself in this article.
There are so many videos available on YouTube showing ways to cope with a lack of self-acceptance. Like let's say self-detox/self-care, or they say quit social media for a month or two. But they will only help you to some extent for the time being. However, if you want long-term results, reading is the best option! Yes, books have solutions to almost every problem. 
Now I know a number of you may be thinking self-love and self-acceptance are simply vital for women. But no, men too would need some self-love to fight with stress and tension they go through in their life. 
List of Books That Will Help You Love and Accept Yourself
So here are some best books that will help you deal with lack of self-love and self-acceptance! From the following recommendation, try at least one of the books to help you heal.
The Four Agreements by Don Miguel Ruiz
This book is almost in every single self-help book recommendation. And it should because this book has helped so many people to deal with tough situations. I prefer to describe The Four Agreements by Don Miguel Ruiz as "Short, Enlightening and Crisp." The book is not lengthy but very concise, on point, and yet so effective.  Anybody looking for a quick motivational read can definitely opt for this. Follow the four agreements mentioned, and you will see how your life changes!
Love Yourself Like Your Life Depends On It by Kamal Ravikant
The book "Love yourself as your life depends on it" will teach you how important self-love is. Everyone has a truth that they have to measure and share. For the author, that truth was committing to the daily practice of repeating the phrase "I love myself." Once you love yourself, life loves you back.
You Can Heal Your Life by Louise Hay
In this book, Louise Hay states that we are in control of our own lives and the circumstances we experience. If you are willing to accept yourself and alter your thoughts, you'll be able to do anything literally. She believes that whatever you put into the world is exactly what you get in return. This book has saved numerous individuals from beating from the toughest situation of their lives.
A Return To Love by Marianne Williamson
Marianne Williamson outlines concrete ways to move towards loving ourselves and others more deeply and passionately in this book. She explains how sometimes we get far away from love. She also talks about forgiveness and so many things that we sometimes forget to consider. That will make so much difference.
The Untethered Soul by Michael Singer 
I have to admit that the first time I read "Untethered Soul," I found it a bit out there and a little confusing at points. However, if you begin to follow some of the techniques he suggests, it will make more and more sense with time. Soon, you'll realize you have really become a spiritual being.
The Gifts Of Imperfection by Brene Brown
"The Gift of Imperfection" is all about the lifelong journey from "what will people think" to "I am enough." Daily, we face a barrage of images and messages from society and the media telling us who, what and how we should be. We are led to believe that if we could only look perfect and lead perfect lives, we would no longer feel inadequate. Brene Brown engages our minds into thinking, "No matter what gets done and how much is left undone, I am enough."
You Are A Badass: How To Stop Doubting Your Greatness And Start Living An Awesome Life by Jen Sincero
I know this book is all over because it is a pure gem! It reminds you how freaking amazing you are. It's a nice refresher for those of us who want self-development and a nice place to start if you are ready for some major growths. I got this book suggested many times, and when I finally gave it a try, I understood why. 
The Self Love Experiment – 15 Principles Of  Becoming More Kind, Compassionate & Accepting Of Yourself by Shannon Kaiser
Shannon shares her tips on how self-love will assist you throughout life's massive transitions. Plus, why joy and not guilt and shame can help you prioritize your obligations. If you have not read it, it's almost time to do it. I strongly believe it can make positive changes in your life. You will stop doubting yourself and start accepting and loving yourself for what and who you are.
Forty Rules Of Love by Elif Shakaf
The book "Forty rules of love" is a message of peace, love, humanity, and spirituality spanning space and time. The language is straightforward. However, take it slow to grasp each line the author needs to say through the book. This novel is surely a life-changing read. It provides you a deeper perspective towards the feeling of affection and life.
Unf*ck Yourself: Get Out Of Your Life And Into Your Head by Gary John Bishop
Are you your worst enemy? Does your view of the world cloud the path of your dream life? Then this book, "Unfuck Yourself," can assist you in taking away that haziness and providing you seven assertive affirmations to attain your dreams. This book will help you accept that we are a result of what we are willing to tolerate. 
Tuesdays With Morrie by Mitch Albom
Tuesdays with Morrie is an excellent tale of the conversation between two people with vast love, respect, and admiration towards one another, however, with polar opposite viewpoints on everything else. The book provides some straightforward, nonetheless deep, and far-required insights into the basics of human nature. It addresses the numerous quandaries of human life – why it is vital to love people and to allow them to love you back, how embracing death as an inevitable finality frees us to live our life to the fullest, however permitting your emotions to drench you from head to toe allows you to obviate them, why aging is nice, and longing reflects a lifetime of regret, a life unfinished.
How To Be A Bawse by Lilly Singh
It is a tremendous and motivating guide about not 'surviving' however 'conquering' life. Lilly Singh, aka "Superwoman," explains each chapter with examples so that you'll be able to relate with your day-to-day life. Everything is explained very mechanically. It will seem like she is your relief, who will be there for you at every step. She has conjointly shared her struggle with depression.
Reinvent Yourself: Achieving the Impossible by Science by Elizabeth Otis
This book is actually recommendable for beginners. Now the book is full of laws like, let's say, the law of attraction, the law of the universe, and correspondence. Okay, I know for some, these will seem to go over the mind, but trust me, they are explained in a very beginner-friendly way. You will love it. Also, if you know nothing about such laws, give them a try, and you will start loving such things. The book is very practical and action-based yet easy to understand.
Girl, Wash Your Face by Rachel Hollis
This is for all the girls out there. Now, men can read it, but I don't think they can actually relate to this book. But if you want to give it to your girlfriend, sister or anyone, it is perfect! This book will help you eliminate those 20 lies that have been smashed on your face either by yourself or society. The best part is Rachel Hollis is very vulnerable and honest in this book.
Yes Please by Amy Poehler
The book, Yes Please, is very self-empowering, motivating, and whatnot. It is a journal full of experiences, pictures, and other fun stuff. You literally get everything in one book. And you will surely find it a very fun read, trust me on this.
You Do You by Sara Knight
Now, if you want a very fun self-love book, then this is it. It helps you understand how you can just let go of others' opinions and, more than that actually teaches you how to embrace who you are. And then kill it by being who you are by living your best life. This book is very informal and full of diagrams, best if you hate reading.
The Power Of The Pussy by Kara King
The book provides 12 powerful steps for any woman to be strong, desirable and help them obtain what they want from a man effortlessly. Now, this is not about emasculating men. The book is basically telling a woman how to get a man they want and how to tell if a man is really for her or not. This is the best book if you are going through breakups. It helps you heal yourself.
Big Magic by Elizabeth Gilbert
This book is incredible. The concept that the author, Elizabeth Gilbert, stressed the most in this book is that the ideas are their own entities. Ideas come to us, and it is our responsibility or choice to take those and bring them to life essentially. It inspires you to actually implant that idea when it comes to you and be creative. It really encourages you to express that creative side of yours which will directly help you get that self-confidence in you.
The Mastery Of Love by Don Miguel Ruiz
This book talks about the relationship you have with your friends, families, and even with yourself. At the core, this book is all about how the love starts within yourself. It teaches you that the more love you have for yourself, the more love you could give to others. The book gives you the difference between self-love and being selfish, which many people get confused between.
52 Ways To Live A Kick-Ass Life: BS-Free Wisdom to Ignite Your Inner Badass and Live the Life You Deserve by Andrea Owen
The author, Andrea Owen, will seem like your second best friend who is on the way to hype you up by not letting anyone mess with your mental peace. Every single chapter in this book is no lie. The author will help you love yourself and stop you from wallowing in your pain. And if you think negatively about yourself, she will be going to correct you!
Okay so, these were the 20 books that will certainly help you learn to accept yourself and start living the life you deserve! I hope the recommendations will teach you how to deal with what you are going through in some way or the other.
"We need to be kinder to ourselves. If we treated ourselves the way we treated our best friend, can you imagine how much better off we would be?"
― Meghan Markle
"I care for myself. The more solitary, the more friendless, the more unsustain I am, the more I will respect myself."
― Charlotte Brontë, Jane Eyre
Also read Must-Read Self-Help Books for You in 2021
Best Books That Will Help You Love and Accept Yourself