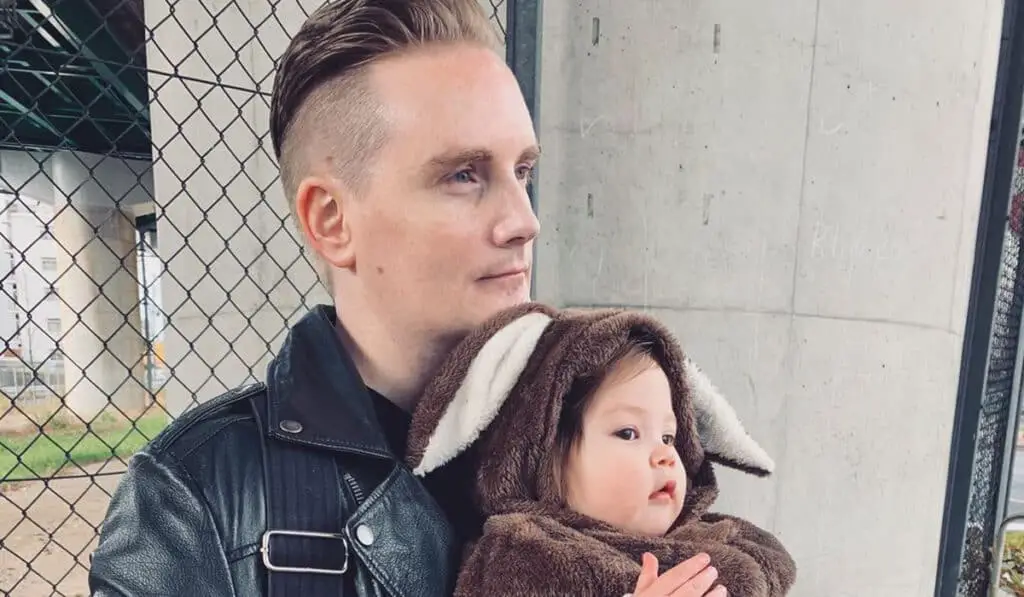 Daniel Nilsen is a Senior Artist with 13 years of game development experience. He has worked with companies such as Nintendo, Sega, Avalanche, Warner Bros, The Pokémon Company, and Disney.
What Does Your Job Entail?
My job consists of creating 2D and 3D art, VFX, animation, game development, and management. The type of art I produce is really subject to the product, but I have a background in fine arts and graphic design, so my discipline is leaning towards 2D art. My responsibilities also vary depending on my level of involvement in the project. Now I work freelance, but when I was working in-house, I was a Lead Artist. These days I often help out with branding and UI or do art direction.
What's Your Favorite Thing About It?
Working as an artist is very enjoyable in many ways. Still, my favorite thing is probably developing styles, creating art that can stand on its own and complements and carries out the project vision. Simply speaking, how to make the art as appropriate, appealing, rich, consistent, and interesting as possible.
What's Your Least Favorite Thing About It?
You'll spend many hours trying to figure out why something isn't working as it should. And as with any job, you sometimes have to suffer politics, peculiar decisions, and curveballs. But I find that patience and diplomacy goes a long way!
Which Tools Do You Use?
I use many tools, but what I use the most would be:
Photoshop: For concept art, painting, mockups, UI, texturing, logos, branding, and graphic design. If you're looking for a cheaper alternative to Photoshop, perhaps Affinity is worth checking out.
Blender: For character and environment modeling, in-game assets, animation, VFX, branding, and graphic design. This is just a fantastic tool, and it's free!
After Effects: For animation, video editing, mockups, and VFX. If you're looking for a free alternative, HitFilm isn't too bad.
Perforce: For file management and version control. Other free alternatives could be TortoiseSVN, and Git with SourceTree.
Unity: For games development. I've also used Unreal and many in-house game engines, such as Nintendoware. However, these days I mostly work in Unity. Unity and Unreal are probably the most common engines.
Favro: For project management. I've also used Hansoft, Trello, and Jira with different teams. Personally, I quite like Favro, so this is the tool I use for freelance and personal work.
Google Drive: For documentation.
Any Nifty Tools That You Can Recommend?
Vector Magic: I don't really work with vector much, but I often create graphics in Photoshop that I convert to vector using this tool. It's great for flat logos and icons!
Any Video Converter: Its name is a good description. It's a terrific tool for converting video and sound.
Bulk Rename Utility: This is a handy tool for renaming multiple files.
What's Your Work Process Like?
I'd like to think I work methodically. Whether I work on my own, assist, or lead a team, I have a systematic approach to development. I try to work sensibly and minimise risk   and revision time where possible. This looks a bit different in practice depending on the project and the format. To take just one practical example, when working with   publishers or clients, if you're doing character design, it can often be advisable to share character sketches (before doing colour or rendered versions), but for UI mockups, it   can be preferable to share something more developed. That is, in my experience,   people can usually appreciate that a sketch is not final, but when it comes to work-in-progress UI, it can often be a source of confusion. So concept art could be more gradual or modular, whereas graphic design could be somewhat more binary in production, with wireframes and styles as two distinct stages.
One thing I've learnt over the years that is perhaps good to mention here is the value of high-quality mockups. It's good to do wireframes and sketches, but it's also often beneficial to mock up close to final looking screens and features (even if the content is subject to change). This can serve well to sell an idea either internally or to a publisher, and it can set the tone for the art style and benchmark the level of quality. So, what I mean by this could, for example, be to mock up a fake screenshot of what the game you're working on could look like. Even if the characters, environments, UI, and VFX need their own development process, it can be good to previsualise what the final product could look like. It's a helpful design exercise and it's good for communicating ideas.
What Did You Study?
I studied Fine Arts in Norway (where I'm originally from), then I got my BA in Computer and Video Games at Solent University, UK. The courses worked out complimentary in that I could study art theory and traditional art on one hand, and digital art and games development on the other.
How Did You Get Your First Job And What Was It?
After graduating from university, I got a job as a Junior Artist at Headstrong Games in London. I applied directly, and a former student from my university was kind enough to put in the right word for me.
Although I was very much a 2D Artist at that time, and with minimal technical skills, my first role was somewhat technical and non-creative. I was tasked to do rendering passes and composition work. It was grunt work, but very educational! I started to realize that it's a good idea to learn a bit about game development's technical aspects. I had the opportunity to chat a lot with the Lead Artist, and he was very gracious to explain how things work.
Where Did Your Career Go From There?
After my first project, I finally got to do some actual art! I got to do some concept art and 3D environment modeling on a Lord of the Rings game, then I gradually got more involved with UI. After working on several projects as a UI Artist, I started to get more involved with branding and the overall visuals; I was promoted to Senior Artist, where I helped out the Lead Artist, Art Director, and Creative Director. I was then promoted to Lead Artist, where my duties included management and project planning. After a few years of working as a Lead Artist, I relocated to Japan, where I've worked freelance for the last 6 years.
Why Are You Working As Freelance Now?
It makes sense for where I am in my life. Working freelance is good, but it's perhaps not for everyone. I would recommend working in a studio before considering going freelance, as you can learn a lot from the people around you. Besides helping you ease your way into the industry, make friends, and form connections, working for a company also tends to be a little less risky, financially speaking. Freelance pays better and can be more flexible and varied, but you typically don't enjoy the same benefits as full-time employees.
In a word, before considering going freelance, it's good to have some in-house experience and have built up a network of clients. It's also worth bearing in mind that you have to pay for your own equipment and tools, handle taxes, etc., so there are things to consider.
I can add that the industry has changed a little in the last few years, in that it's become more common to work remotely as a full-time employee. Covid certainly contributed to this change, but this was a trend even before the pandemic. Anyway, this blurs the lines between in-house work and freelance a bit, which can be useful. This is to say that there are perhaps more general opportunities, as you don't always have to relocate.
Do You Have Any Advice For CVs And Portfolios?
We want to be sensible about how we do things, but I don't believe there are any absolute and universal rules for CV and portfolio format. However, having been on both sides of the application process — that is, having applied for different jobs myself, on the one hand, and the other, read through many CVs, reviewed many portfolios, and interviewed and hired many artists, I can advise on a couple of things:
Presentation: Concerning how we present our CV and portfolio, I'd refrain from making it overly stylized or decorative and go with something clean and sophisticated. If English isn't your first language, people tend to be sympathetic to grammatical mistakes or other peculiarities. However, you probably want to avoid writing in lower case only or writing without any punctuation. I only mention this as this is a surprisingly common issue (at least in my experience!). For me, personally, I think a friendly tone, transparency, humility, and diplomacy goes a long way. I try to communicate my career objectively — in a way that doesn't come off as too proud or aggressive.
Accessibility: It's good to keep your portfolio as accessible as possible, so having a good online gallery is ideal. If you want to share work that you cannot publish online, it's OK to send a link or invite to a downloadable file(s), but it's OK if they're neatly packaged and organized. Some variety in your portfolio is good, but you probably want to keep it fairly focused.
Education: Education is important. However, when it comes to artists, it's really the portfolio we're interested in. As an employer, I was primarily interested in people's understanding of art and their skills and not too concerned about titles or backgrounds.
Do You Have Any Practical Advice For Aspiring Artists And Game Developers?
There are many kinds of art roles, and it's good to specialize in whatever you're interested in. But, what I've found is that there is great value in becoming a generalist. It makes you more flexible and adaptable, and it opens new doors and broadens how you think about something; in a way, you'll have fewer boundaries, and you can often work more efficiently. By having a variety of techniques up your sleeve, you can smartly produce things. It also gives you a deeper appreciation for how other people work, which helps you be considerate and is suitable for teamwork and project management.
Being a generalist doesn't mean having to be mediocre at many things, but instead primarily focusing on one thing while also stepping outside of your bubble and being exposed to other kinds of work. Then gradually, over the years, you'll accumulate different skills. This could be taking on small jobs that aren't normally in your skillset or simply experimenting in your own time with the help of online tutorials, etc. We're blessed to live in an age where information and inspiration are so readily accessible!
For example, if you're a 3D Character Artist, it could be a good idea to practice drawing and anatomy. This can help you with achieving greater realism. Or, if you're a Concept Artist, it could be a good idea to practice graphic design or 3D. This can help with your presentation skills and make your designs a bit more contemporary, or if you can work in 3D, it can streamline your process by blocking out or using 3D elements in your art. In my case, I'm a 2D Artist who is also comfortable with 3D, video, and game engines, and it has been very beneficial and changed the way I approach my work.
Even if you're not in a role where you manage a project, it's good to be disciplined and pragmatic in your work. It's good to get into the habit of estimating tasks and setting priorities. There are many great tools to help you with this, such as Favro, Hansoft, Trello, or Jira.
I already mentioned source control above (Perforce), but if you're not familiar with it, it can be a good idea to look into it. This is essentially a file managing system that keeps your work safe and allows you to collaborate and preserve the history of what you're doing. I've mostly been using Perforce, and not too long ago, it became free to use for individuals and small teams. Highly recommended!
Where Do You Go From Being A Senior Artist?
Senior Artist is a somewhat broad title, especially in the world of Freelance. In a typical studio environment, though, the next step on the art hierarchy would be Art Director. In my case, though, I was recently ordained as a Pastor in the Lutheran Church, and with that begins a new and joyful chapter in my life. I still do art, and I'm working on some things that I'm quite excited about!
If you want to connect or drop me a line, please feel free to do so!
Connect
Rev. Daniel Nilsen
Portfolio: www.azurebot.com
Ministry: www.the-rejected-stone.com
Instagram: @daniel9v9
Twitter: @heypenguin
Also read How I became an android developer
Working As A Senior Artist: Daniel Nilsen