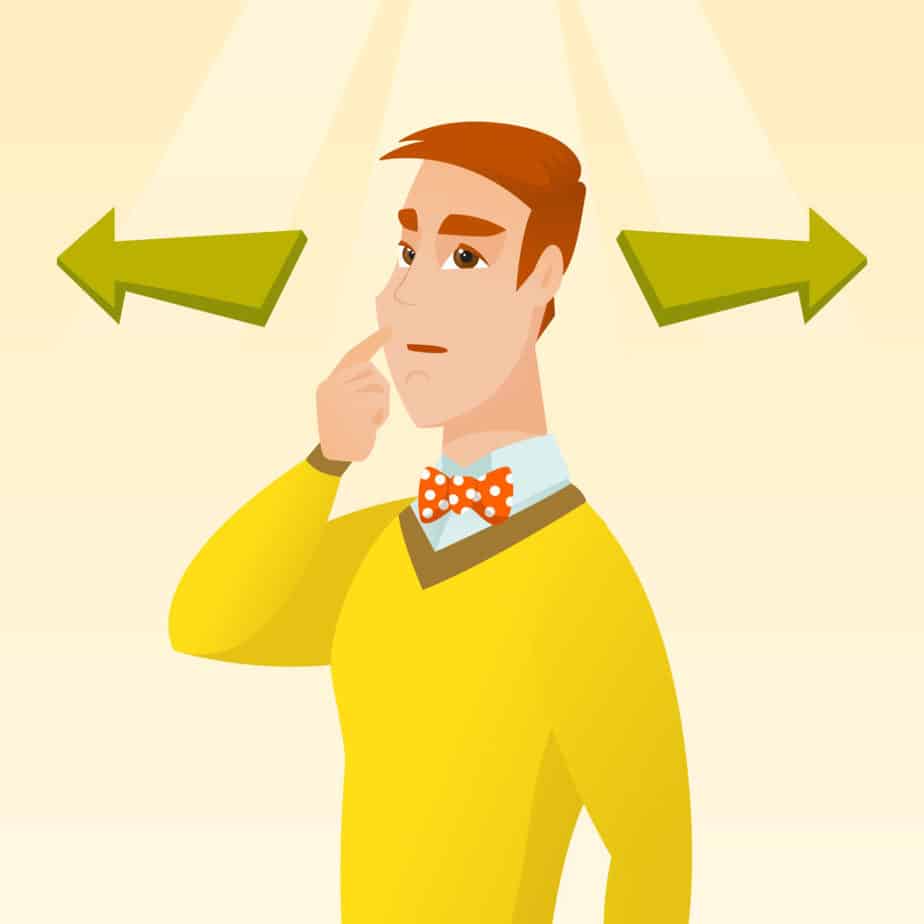 Today, we'll let you know the comparisons between ZipRecruiter and Glassdoor- ZipRecruiter Vs. GlassDoor. And also we'll see what is ZipRecruiter? and what is Glassdoor?.
As times change, the ways and practices of people keep changing to adapt to the advancing technology. To state an example, earlier freshers and other job seekers used to visit different offices physically, in search of suitable jobs. Now everything happens over the internet. Thousands of people are surfing through various websites every day, looking for work that suits their background. Keeping their needs in mind, developers have come up with some really useful websites, which make use of an individual's information and, in return, provide them with multiple customized job vacancies. This way, the work becomes easier for both the employers as well as the candidates. Many work boards are available, each offering different things. Different companies look for something else, and not all services and facilities will be available in a single job posting service.
Well, among the other websites, ZipRecruiter and GlassDoor have gained maximum popularity in recent times. Each of them seeks to connect enterprises with qualified job opening candidates, but they do so differently. ZipRecruiter uses a more traditional system, while GlassDoor concentrates more on the sensitivity and evaluation of companies to provide job seekers with further information.
Here, I'll try to highlight both these platforms' features and compare them in terms of pricing, user feedback, and sign-ups.
ZipRecruiter: What is it?
ZipRecruiter was created in 2010, and later, an artificial intelligence algorithm was developed to increase the precise matching of its employer/employee seekers. The company offers both small and large enterprises artificial intelligence recruitment services. In 2018, over 430 million job seekers and 1.5 million employers reported that the company had used this platform.
There are various services offered to employers and freshers or other job seekers. For the employers, they are allowed to post a vacancy, provide the requirement and qualifications. For the candidates, they're offered the services of searching for a particular job, posting their resumes, filter companies based on their desired salaries, and reviewing the feedback from other customers and job seekers.
ZipRecruiter enables employers to post a single entry on multiple jobs. It allows simple job posting in multi-city areas to the largest job publicity exposure. With simple interviews on the Web, the platform screens job seekers through their curriculum vitae and reaction. ZipRecruiter enables employers to adapt their brand on their employment pages. They also allow multiple users to work together to evaluate and examine candidates.
GlassDoor: What is it?
In 2007, GlassDoor was launched as a website that collected and showed all of its members' company reviews and actual salaries by big companies. The company then calculated the average of the wages reported and posted the averages, along with the reviews made on the culture and management of the companies for which they worked. GlassDoor enables employers to publish pictures of their businesses and other corporate media. It is the most transparent platform for recruitment and job search that changes the way companies employ and seek jobs.
To help job seekers get the highest level of jobs and focusing on key issues during job searches, requests, and interviews, GlassDoor brings together anonymity and free pay information, ratings, and examinations. In addition, branding and recruiting solutions are provided by GlassDoor to help employers attract excellent applicants for a lesser cost.
Comparisons- ZipRecruiter Vs. GlassDoor
People always go for a comparison check between their top preferences in this changing world, be it between Amazon or Flipkart, Prime Videos, or Netflix. So let's discuss some of the key differences and features of these two famous platforms based on different topics.
The premium and standard versions of both ZipRecruiter and GlassDoor are available. Premium versions cost a bit higher than standard plans because premium plans include additional users on the employer's side, access to company resume databases, and a higher ranking on the job search result pages.
In addition to a free 4-day trial, ZipRecruiter provides employers with a monthly fee starting at $249 for a standard plan with one active job. They also have a TrafficBoosts option which allows employers to email your posts. ZipRecruiter reckons that three times more applicants receive the posting using the boost. Boosts start at $120, and with every boost, it becomes cheaper. Three plans – starting with 100 visitors, 200 visitors, and 300 visitors, are available. Keeping in mind the particular number of jobs that need to be posted per month, ZipRecruiter subscriptions start from $249.99, going up to $1569.99. This is the current rate as of March 2021.
Depending on the plan you choose to post one job with GlassDoor, costs vary between $64.90 and $249. The basic plan distributes work in more than 100 employment boards to 55 million job seekers. Their premium plans are a little more expensive, but daily email notifications send work, and your search results will also be ranked better. An additional feature of GlassDoor is that it comes free of cost for the applicants and seekers and includes a trial period of 7 days for the recruiters to get a grip of the various services.
Comparison in Terms of User Assistance
When it comes to user assistance and support, both ZipRecruiter and GlassDoor are fairly good. They have a 24/7 assistance policy over the phone. Their other key features include online assistance and a blog with a Q &A section where users can find answers to some of the frequently asked queries easily. One unique feature of ZipRecruiter is that, in addition to the other facilities mentioned above, it also assists emails, which GlassDoor does not provide. Also, it has a live chat option for its users to help them resolve any issue as soon as it occurs. Keeping these aspects in mind, we can say that ZipRecruiter takes the upper hand in terms of user assistance.
GlassDoor has a thoughtful layout that makes it easy to search, read and apply posts. You don't have to worry about using various tabs or the chickening in the middle of your application. If you want a particular post, GlassDoor and ZipRecruiter offer advanced filtering options to help you control your results. Job seekers can further refine their search by job type, company, experience level, and salary.
You may also narrow down your search results by using a certain title or keyword. An online marketer in Singapore, for example, can reduce a list of 10,000 marketing jobs to only 100 by only showing posts containing the words "Marketers over the Internet" in the title. GlassDoor also allows you to filter jobs by utilizing the "none of the above" function in the title, which is an easy approach to prevent seeing the same job twice or including those irrelevant or repetitive jobs.
Both Glassdoor and ZipRecruiter offer a small number of tabs that make it easy to navigate. For example, their websites have a floating sidebar that allows you to view different topics while staying on the page. It means that if you click on a job, you will not lose your current place and land on a completely new one. It also implies that you can examine the job's specifications and prerequisites before returning to the job search results if the position does not appear to be a perfect match.
The amazing user interfaces of ZipRecruiter and GlassDoor are also excellent selling points. They're a joy to work with. Your search history is even saved for future visits on the platforms. The open positions display in a column on the left side of the screen on GlassDoor, while the description appears on the right side of your window. That means you can click and scroll around while staying in the same area without having to open new tabs. ZipRecruiter operates similarly, demonstrating the platform's simplicity in design.
In terms of aesthetics, ZipRecruiter and GlassDoor rely heavily on infographics and charts to help users obtain a clear idea of the company's ratings at a glance. Employers can also construct visual profiles to show job searchers how they work regularly. All of these features are available in both platforms' mobile applications. Even though looking for a job is never a fun activity, GlassDoor's user-friendly and interactive design makes it a more enjoyable task compared to ZipRecruiter.
Comparison Based On Sign-Ups
ZipRecruiter and GlassDoor are free to register for both employers and job seekers. However, in ZipRecruiter, there's a trial period of four days, whereas, in GlassDoor, the trial period is one week. Once the period is over, the employer must pay the subscription amount to post an ad. On GlassDoor, one can sign up with a free account choice, but to post a job opening, one has to have a minimum subscription. This can be bought by contacting the assistance team.
Benefits From An Employers Point Of View- ZipRecruiter Vs. GlassDoor
From the perspective of the employer, GlassDoor complicates the display of a job advertisement. GlassDoor is free for you, but you cannot post any job advertisement without speaking to a person in the sales team to buy a subscription. Somehow the GlassDoor employer dashboard appears sales-oriented. ZipRecruiter enables enterprises to post jobs, answer reviews, and contact support teams via their free accounts. The menus on your employer page allow employers to navigate and track their accounts easily.
Benefits From a Candidates Point Of View– ZipRecruiter Vs. GlassDoor
Both these recruitment tools are excellent from the point of view of the job seeker. However, it is easier for job seekers to post reviews and look for jobs by GlassDoor. Your website has a dashboard with tools to allow job seekers to set up job alerts, write reviews, upload and monitor businesses. Yet, not to forget, user support features are more in the case of ZipRecruiter than GlassDoor. ZipRecruiter offers extensive access for all in one place to listings of tonnes of workplaces. You can even find jobs on your phone using the highly-rated mobile app from ZipRecruiter. Hence, it is totally the applicants' discretion to choose which platform they want to move ahead with by comparing these features.
Here's a table to summarize all the points that have been mentioned till now;
For the Employers:
| | | |
| --- | --- | --- |
| Features | Allowed | Allowed |
| Over phone assistance | Allowed | Not Allowed |
| Over the internet assistance | Allowed | Allowed |
| Resume uploading | Allowed | Allowed |
| Searching through Resumes | Allowed | Allowed |
| Free Trial(With Credit Card Details) | Required | Not required |
| Activity Controller Dashboard | Allowed | Not Allowed |
| Advertising for Social Jobs | Allowed | Not Allowed |
| Access to Database | Not Allowed | Allowed |
| Management of Communication | Not Allowed | Allowed |
| Customizing Branding Solutions | Allowed | Allowed |
| On-time notifications | Allowed | Allowed |
Conclusion
While both these platforms are free for the applicants, for the employers, ZipRecruiter and GlassDoor are equally good in terms of job advertising. However, ZipRecruiter is the best due to the applicant tracking features, resume search tools, and work posts. Small companies on both platforms should, however, claim their free business accounts. It is an efficient way of preserving the stamp as an employer. In addition, zip recruiter offers a publicity option that improves your chances of getting the best candidates. Also, the overall score of ZipRecruiter is much higher than GlassDoor.
In the end, you will end up paying a premium amount for gaining access to advanced features with both companies. The best way to determine which platform is best is by going through the basic features and comparing them with your personal requirement. There's absolutely no harm if an employer wishes to use both platforms. The only downside to this is that multiple accounts need to be created and managed, becoming cumbersome.
I hope this article served its purpose. Do leave feedback. I will be happy to hear from you.
ZipRecruiter Vs. GlassDoor- What Are Those?