Being a doctor is a dream for millions. While the aim is common: "I want to become a doctor," reasons to become a doctor are different for different medical aspirants. In this paper further, you will get the answer to the most commonly asked question. Let us know Why Do You Want To Be a Doctor?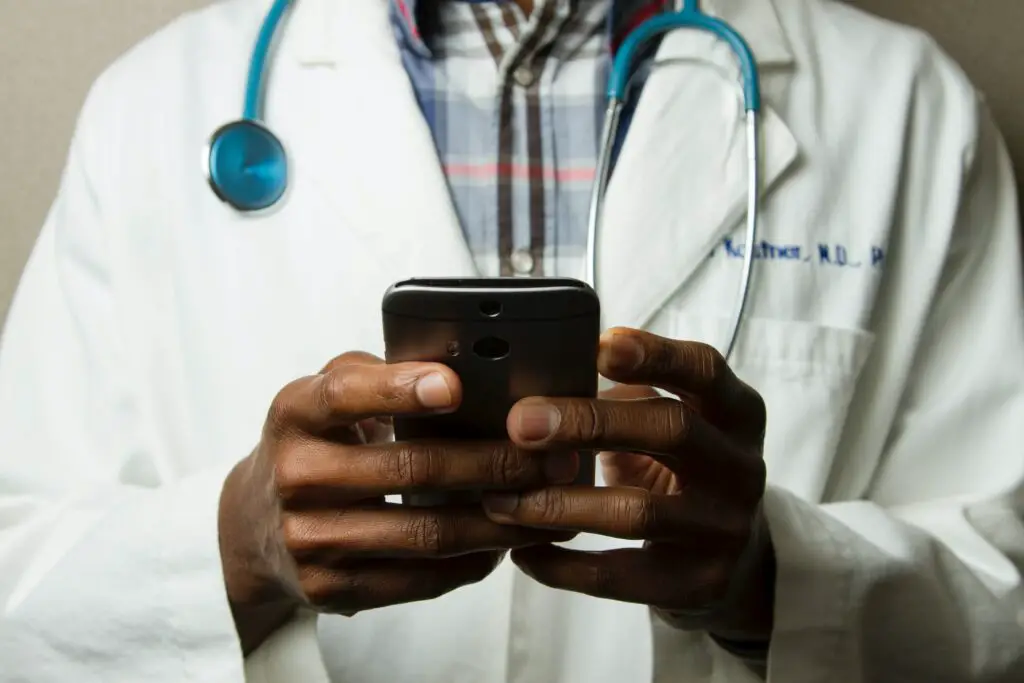 Globe requires More Doctors
Since there are not nearly enough doctors in the world, people want young people like you to pursue this noble profession, become physicians, meet their healthcare needs, and make the world a better place. Developing nations like India and undeveloped nations like Pakistan must boost their doctor populations to achieve the goal of universal healthcare. Compared to other countries, these are a little bit closer to reaching the necessary doctor quota. To care for their expanding populations, Afghanistan and Bangladesh, two of the world's poorest and least developed countries, require more physicians. In this scenario, data makes it crystal clear that we need a few million more doctors to ensure universal access to healthcare. Data speaks the universal truth more than anything else. Data readily available indicates, "45% of WHO Member States report to have less than 1 physician per 1000 population." –World Health Organization.
The Second Name of God
What is mentioned there is accurate, even though it could seem overwhelming. You not only save many lives by becoming a doctor, but also the relatives of those victims. The satisfaction of saving lives much outweighs any other feelings. Some claim that miracles are works of God. We agree and claim that doctors may also do miracles. A lifetime privilege and duty are becoming a doctor. In times of medical emergency, there are only two sources of hope for survival: doctors and God.
Happiness and Satisfaction
Do you know the secret to happiness? We do. If you want to be happy, making other people happy will help you achieve that. That is the time-tested formula for happiness.
You may lessen people's agony and suffering by becoming a doctor and by giving them healthcare and medical attention. As a doctor, you consistently bring happiness to a great number of patients and their families. Even though becoming a doctor has many advantages, your contentment and happiness surpass those advantages. To achieve one's aim of becoming a doctor, one must also pursue happiness and professional success.
The Feeling Of Proud
Being a doctor gives you access to an elite group as well as the satisfaction that comes with working in the medical profession. Let us help you understand what we're talking about if you don't already. Consider a familiar doctor and ask yourself, "What do I think of that doctor?" We're convinced that some good thoughts will arise when you contemplate the physicians you know. We've all been in circumstances where a doctor came to our rescue, took charge of a dire situation, and lit the candle of hope. It is just difficult to compare any other event in life to the feeling of doing the same thing for other people.
Job Security with a Good Salary
Doctors have jobs to accomplish all across the world since medicine is an essential discipline. Doctors may not have to worry about a lack of demand for their knowledge as some other professionals do. Since there is a need for skilled medical personnel everywhere, doctors may also have more freedom in their choice of residence. Although incomes might vary depending on expertise, region, and experience, physicians frequently make high money and enjoy great benefits. For doctors and surgeons who seek unique specialties, this may be especially true.
It's the Journey that counts and not the Final Destination
Even though we all strive to accomplish certain objectives in life, we are all aware that the trip itself is what we value the most. The experiences you have during your medical school and the practical problems you encounter as a medical practitioner after becoming a doctor will influence your life for the better, even though being a doctor is a sort of destination and success for you.
Also, the study of medicine is very intriguing. The experiences in between and being in a position to comprehend the human body and know how to get it back on track are the ones you will remember for the rest of your life.
Conclusion
These are just a few of the many factors that may motivate someone to seek a profession in medicine and become a doctor. However, your calling is the most significant factor. While many of the aforementioned reasons are brilliant justifications for pursuing a medical degree, they would be lacking without the unique justification that you alone possess. Follow your gut instinct, and you'll discover your calling, which you'll carry with you throughout your career as a doctor. Additionally, this job offers you a feeling of fulfillment.
Frequently Asked Questions
What specific medical specialties are there?
There are several specializations, including radiology, general medicine, obstetrics and gynecology, psychiatry, surgery, anesthesia, and pathology.
What pre-conditions must I meet to become a doctor?
Entry into medical school may be possible with a variety of credentials. However, before applying to any medical schools, make sure to review their specific prerequisites.
How long does medical school training take?
It somewhat relies on your background and the kind of doctor you want to become before enrolling in medical school. As a general rule, it takes around 10 years to train to become a general practitioner (including medical school) and 14 years to learn to become a surgeon.
If I am handicapped, can I pursue medical school?
Being disabled need not preclude you from becoming a doctor; in fact, your experiences may make you capable of better understanding your patients. Asking medical schools for advice regarding your particular situation is a brilliant idea if you're considering applying to medical school. The medical school must propose layman accommodations, but they must also consider how a handicap may affect your ability to practice medicine.
Why Do You Want To Be a Doctor?