One should have all the necessary experience or qualification like a degree in civil engineering or in architecture in order to become a builder and then applying for the required licences from the state authorities in the respective region or country for the same. With that the individual must have several important skillsets which can enhance their journey of becoming and practising their dream job. Let us know How To Become a Builder?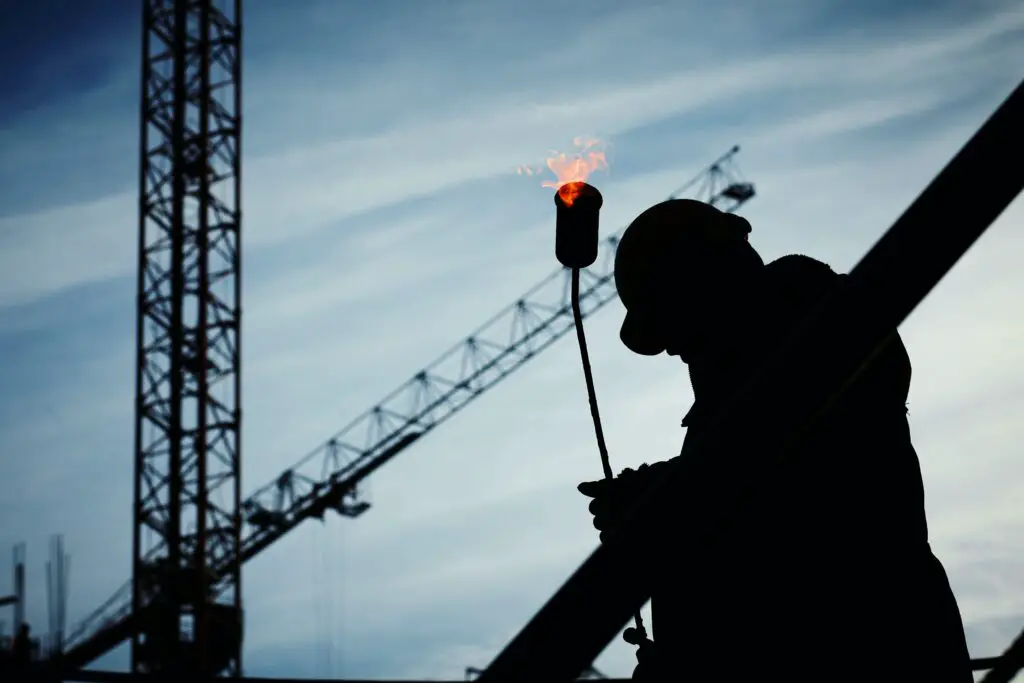 Steps to become a builder
Earn a degree 
Build experience
Apply for licence 
Take projects 
Let's discuss these steps in details
Earn a degree: Having educational or research degree programs in construction or architecture are considered favourable getting into this field as a builder. Gaining relevant skills from organizational bodies with developed connections with people already in the industry can help exponentially to the one looking to become a builder.
Build experience: Working under the people already working as a builder can be really beneficial or working with the team of constructors and architects in a major project can help one gain immersive experience in this field and will bear profits in future. It will also help one learn the aspects of building the man-made structures meanwhile getting to know different kind of roles involved in the industry is also crucial.
Apply for licence: One of the most important steps in becoming a builder is getting the required licences as a certified builder from the respective state authorities in the region or country. Every country or region has different criteria of analysing and examining the knowledge one has in order to be provided with licenses.
Take projects: Take construction projects along with required team of workers, labours, architects, construction planners, and designers etc. so as to build an outstanding portfolio which can ultimately help in making that person a professional builder. Projects whether they are government incentivised or privately funded hold equally importance in building a good portfolio in the construction industry.
Responsibilities of a builder
Work with the teams of designers, construction planners, developers and workers in a given project and deliver it within the stipulated time frame.
Keeping coordination between the team members in order to deliver the project with utmost perfection.
Training the junior builders and helping them get better experience of the working conditions and responsibilities required in the industry.
Getting along with the subcontractors and supervising the instalments of various key components of the building like drywall, HVAC, gas and electric pipe lines.
Carrying out safety checks in regular interval and ensuring better working conditions for the workers in the construction site.
Laying foundations with proper planning for the new developments in the building or in the construction site.
Operating machinery and designing flooring plans.
Skills a builder should possess
Having a good communication skill must have in your bucket list while preparing to become a builder as it holds much importance in the given industry.
 Grasping the requirements of the clients quickly can give a builder an exceptional edge over his/her competitors.
Being people oriented and having good negotiation skills will really help the individual in the long run in order to build a better connections and relationships among the team and in the market.
Good planning and analytical skills is also important while working in the field of construction so that the client could get the best results which will ultimately benefit the builder to get more projects.
Project management is another an important skill so that the projects are delivered with utmost right order and in time.
Better financial know how and executing the projects with the given quality standards meanwhile getting profit margins and paying the contractors and workers on time.
Giving attention to each and every details of the project and able to multitask can hugely benefit the individual working as a builder.
At last one must have the leadership skill to carry the project and also look after the team.
How much money does a builder make?
Average income is vary from place to place, while in united states of America the average salary of an entry level is $29,500 and the experienced can make up to $58500 per annum. In India the average salary of an entry level builder is $8500 and the experienced builder can make up to $21500 per annum. With gained experience and dedication towards the project is maintained, this profession can give huge rewards in the long run.
What are the benefits of becoming a builder?
Becoming a builder has many benefits as it's a lucrative job which pays well if you are well experienced and give your best at work. Job stability is insured as a builder as it's a high demand profession with that the construction industry is growing at a rapid pace. Being a builder when you finish a project, it gives a sense of fulfilment and joy as you are anticipating that you are giving back something valuable to the society through your work. You can also build a strong connection with different kinds of people who belong to different field and industry.
Conclusion 
A profession which is rewarding and at the same time has high growth potential. Being builder is one among those career option one can opt for with high income and the skills required are always in high demand. One who loves to build stuff or have a keen interest in construction should definitely go and become a builder. A person who builds for the society through dedication and leadership and a profession which helps him/her make strong connections, imagine and create a beautiful world for humans to live and strive. That's what builders do.
Frequently asked questions
Can a person with no background in science become a builder?
Ans.   Yes  
Is being builder a hard job?
Ans.   Being a builder demands a lot of necessary skills like leadership, good communication, time management, etc. but with it this profession has a lot of perks which you can look upon above in this article.