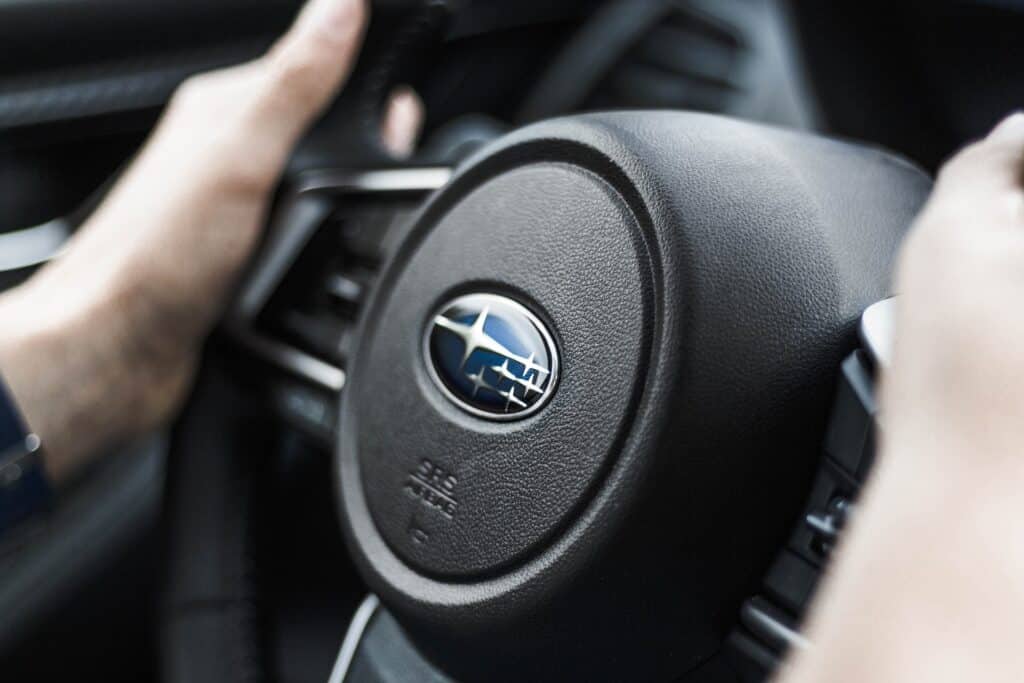 Who owns Subaru – Subaru is famous across the States for its focus on safety. What surpasses this commitment is another to experience. Subaru Corp manufactures classics. The last thing a loyal customer base wants is a clone. Subaru vehicles are owned by the Subaru Corporation, a small yet well-respected Japanese automotive manufacturer. It has a plant in Indiana and another in Gunma. America is its biggest market. As of February 10, 2020, Toyota owns 20%, which gives Subaru access to mega budgets for R&D.
Who owns Subaru?
The Subaru Partnership with Toyota and its Concerns
Subaru vehicles are the dominant subsidiary under the Subaru Corporation. Early last year, Toyota marked its controlling ownership when its interest escalated from 16.83 percent to 20 percent. The partnership is not something to be worried about. The president, Tomomi Nakamura, reassures that Subaru will always maintain its authenticity and "unique attributes our customers have come to expect." The classics, Outback, Forester, and WRX, have so far been true to their essence. This year's models are essentially the same in terms of design and quality, and overall experience. Toyota regards the unique factor in Subaru cars as key. So customers needn't worry about a Toyota clone. The only exception being the Toyota 86 and Subaru BRZ, sports cars with an almost concerning crossover. This shouldn't be viewed as a trend but instead as an exception, and maybe even coincidence.
The shared ownership will only add benefit to Subaru's production. By 2030, Subaru aims to produce 40 percent of their cars as hybrid and electric models, a goal they embarked on with their Crosstek Plug-In Hybrid. They intend on keeping this exclusive in the subsequent demi-decade. This and next year's launch for the Outback, Forester, and Ascent models come with a hybrid option. Toyota ought to be given credit for the initiatives and expanded vision. The access to the massive supply chain and R&D budget (on par with that of the most dominant figures in the automobile industry) will allow for more excellent and innovative models.  
The partnership impact on Subaru:
Immunity on the unique attributes customers have come to expect
Access to Toyota's supply chain and R&D budget
Expanded vision

By 2030, 40% of Subaru cars will be hybrid and electric 
By 2035, Subaru care will be hybrid and electric exclusively 

Hybrid initiatives

2021 – 2022 Outback, Forester, and Ascent models come with a hybrid option  
The Indiana and Gunma Plants
The labor force behind the vehicles mostly comes from the Japanese plant and suppliers. Japan is strict with its immigration policy, so at least 30% of workers, including  Subaru's, are foreigners. The hiring practices are questionable, although legal. For instance, most workers are from underdeveloped/developed parts of the world. Hires flow in through brokers, who receive a third of a worker's pay. Traineeships focus on equipping workers with useful skills which they can implement in their home country. But there's a catch. Once placed in Japan, these Subaru trainees are never allowed to change employers – an act which might be regarded as forced labor. Chinese trainees would earn only half of what a Japanese would earn. Subaru's stance in all of this is unsurprisingly neutral. Since they aren't well equipped to oversee the management of all their suppliers, the due labor force treatment is completely the supplier's responsibility. 
Subaru in the United States is the company's mega-market by far. In 2019, 671,000 out of 1.06 million vehicles sold worldwide were in America. Though most of them aren't really American, much of it is still assembled and built at the Indiana plant. In fact, the SIA makes up about 35 percent of the Japanese automaker's total global vehicle output. Since 1989, the Lafayette plant has increased its output from 67,000 to 370,000 vehicles annually. Indiana also hit a major milestone last year when it produced its 4 millionth vehicle, an Ice Silver Outback Wagon.
The Level of Americanism in Subaru Parts 
Subaru isn't the biggest manufacturer in the automotive industry. Most of the units sold in the US are assembled in their Indiana plant, Subaru of Indiana Automotive Inc. However, parts come from their plant and suppliers in Gunma, Japan. Most suppliers who make their parts are also creators for Honda, Toyota, and Nissan. 
In 2017, Subaru invested $400 million in the SIA expansion. This was along with an additional $140.2 million in new machinery and equipment for increasing its production capacity exponentially by nearly 100,000 units. Subaru cars are super high in demand. Subaru isn't really all that American. While most units in the US market come from the SIA, the parts come from their plant and suppliers in Japan. Take the Outback, Ascent, Impreza, and Legacy cars. These cars are built and assembled in Lafayette, Indiana. 
The disqualifying factor is that their major drivetrain parts, engine, and transmissions, come from Japan. The Outback and Impreza sedan models have just about 45 percent US content, while the Legacy and Ascent have a bit more than 50 percent. The more popular models (the 2020 Cross trek; Forester compact SUV; WRX and WRX STI cars; BRZ sports coupe; STI S209) have 0 percent US content and are, therefore, completely Japanese.
US Content in Subaru Cars 
Outback and Impreza: 45% US content 
Legacy and Ascent: 50% US content 
Forester compact SUV: 0% US content
2020 Cross Trek: 0% US content
WRX and WRX STI cars: 0% US content
BRZ sports coupe: 0% US content
STI S209: 0% US content
The Boxer Engine 
There are only two automotive makers in the world that use the boxer engine: Porches and, of course, Subaru. They use it in their entire lineup and have been doing so since 1966. It's there in the BRZ, Legacy, WRX/STI, Impreza, Crosstrek, Outback, and the Forester. The boxer engine is an award-winning engine. It recently won the Wards 10 Best engines award for Subaru's 2.0-liter turbo boxer, WEX. It's been using it for about half a century, and it doesn't plan to stop. It has only and will only ever keep evolving. This is the engine Subaru uses to power their vehicles. 
Subarus have very smooth acceleration. Ask anyone owning the car, and they'll tell you the same. This is because the boxer is H-shaped and has a horizontally opposed engine. Most automakers use V-type engines, which reciprocate the piston in the vertical direction. In boxer engines, the piston's orientation reciprocates the horizontal, which cancels each other's power, making for smoother acceleration. Besides acceleration, it is also part of the safety suite and reduces damage in a collision.
Subaru's Focus on Safety 
The rugged Japanese vehicles have standardized their safety suite for all their cars. The most important features in the suite are:
All-wheel drive: This gives all Subarus maximum traction in slippery conditions.
EyeSight Driver Assistant Technology: Subaru was awarded the highest front crash rating from the IIHs for this feature.
Pre-Collision Throttle Management: The pre-collision feature stops you from accelerating into another obstacle 
Adaptive Cruise Control: This safety masseur helps to abide by heavy traffic rules such as maintaining a preset distance behind and in front of a car. 
Pre-Collision Braking: This triggers the brakes to avoid a collision 
Lane Keep Assist & Sway Warning: This uses the steering to keep your car in the center of the lane. 
Other features in the safety suite include Blind Spot Detection, Rear Cross-Traffic Alert, Vehicle Dynamics, Advanced Protective Systems, and other features. Toyota's safety suite, the Toyota Safety Sense suite, doesn't offer all of these features. And, it isn't standardized for all their cars. It's only an option.
Subaru's Most and Least Reliable Cars 
According to the Consumer Reports, which considers twenty-six automakers, Subaru ranks number eight. Their Forester compact SUV and Crosstrek subcompact SUV have above-average reliability. The Legacy sedan, Impreza compact sedan hatchback, and the Outback wagon have average reliability. The Ascent 3 – Row family hauler, Subaru's newest SUV, is the only car with below-average reliability. If it weren't for this model, Subaru would rank among the top three.
Frequently Asked Questions 
As mentioned in the article, Subaru is not an American car. It is based in Japan. America is its biggest market. They also have a plant in Lafayette, Indiana, called the Subaru Indiana Automotive. It makes up 35 percent of the global Subaru units produced.
Where are Subaru engines made?
Subaru engines and major drivetrain parts are manufactured in Japan. However, cars in the American market are assembled in the Indiana plant. Forty to fifty percent of parts in the Subaru vehicles have American content in them. Otherwise, most parts, including the engine, are made in Japan. Subaru, along with Porsche, is the only automaker in the world to use the boxer engine.
Are used Subarus valuable?
Subarus are masters in providing reliability, value, and performance – three attributes that fuel loyal customers. That what gives used Subarus their value in the market. Anyone buying a used Subaru can be assured of durable cars for many years. A Subaru can withstand all road types in all weather conditions.
Also read Who Owns AT & T? – Company History & FAQs
Who owns Subaru? | Real Owner of Subaru