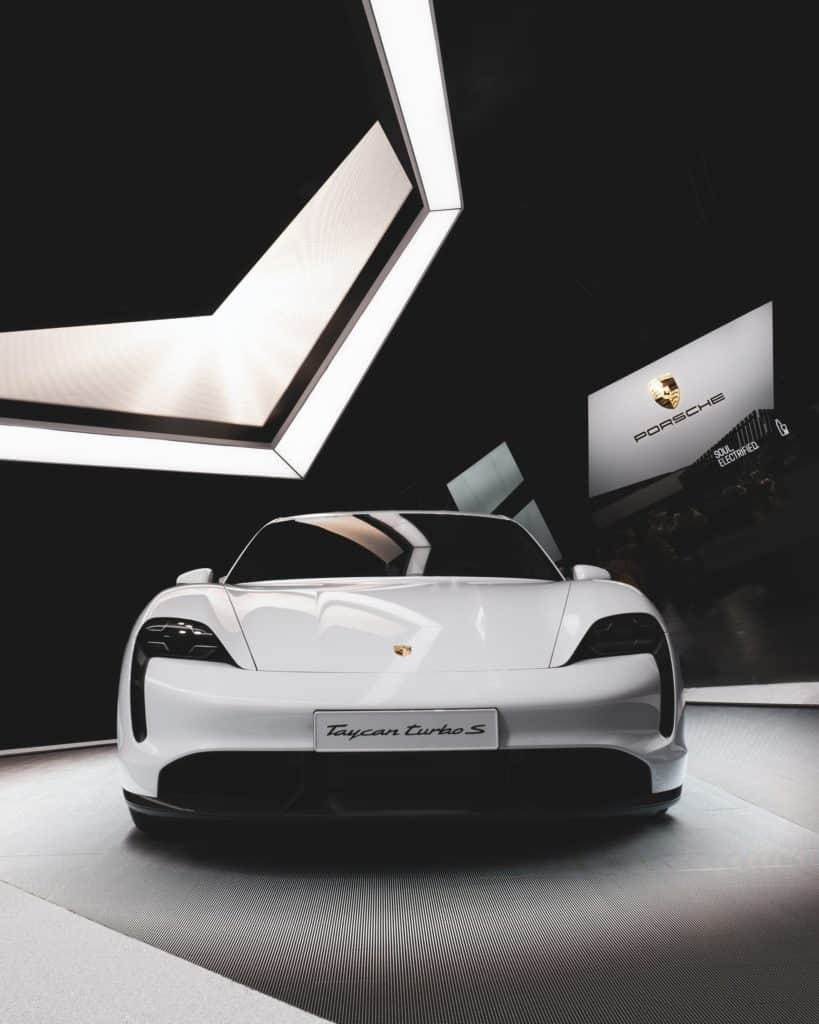 Porsche
Porsche or Porsche AG is a German automobile company that specializes in manufacturing high-quality sports utility vehicles, sedans, and sports cars. Porsche AG is the abbreviated form of the original name of the company which is Dr.-Ing. h.c. F. Porsche AG. The headquarters of the company is situated in Stuttgart, which is the capital of the largest German state of Baden Württemberg. Here, we'll know Who owns Porsche?
Founder
The company was founded by Ferdinand Porsche, an Austrian-German automotive engineer. Ferdinand Porsche is best known to be the creator of the first petroleum-electric hybrid vehicle. He had been involved in the development of several automotive developments including the development of Porsche automobiles. Porsche was an important contributor to the second world war.
As a member of the Nazi Party and an engineer, he was involved in the development of advanced tanks like VK 4501(P), the Elefant which was originally named Ferdinand, that had a self-propelled gun, the super-heavy tank Panzer VIII Maus and other advanced systems like, V-1 flying bombs. Porsche began his career as an automotive engineer in a factory in Vienna called Jakob Lohner & company. The factory was involved in the production of coaches for Franz Joseph I, the emperor of Austria along with producing the coaches for other monarchs across Europe, like the UK, Sweden, etc. 
The Egger-Lohner vehicle, the first carriage-like car, was Ferdinand Porsche's first design that was unveiled in Vienna in 1898 and all key components had the letters 'P1' engraved on them, an indication of this being Porsche's first design. While still working at the Lohner company, Porsche designed the Lohner-Porsche, which was the first hybrid vehicle the world ever knew. The vehicle introduced the use of an internal combustion engine instead of massive battery packs. The vehicle was the first petroleum-electric hybrid vehicle on record. Over 300 of the Lohner Porsche were sold until 1906.
In 1902, Porsche was drafted into the military where he served as a chauffeur to the crown prince of Austria who was assassinated a decade later leading to the start of World War I. In 1906, Ferdinand Porsche was appointed as the chief designer at Austro-Daimler. He designed the Austro Daimler car for the Prince Henry Trial in 1910.
The car had a horsepower of 85 which is around 63kW. This car is still better known as its nickname 'Prince Henry' than its model name that was 'Modell 27/80'. Ferdinand Porsche was also the chief designer of Mercedes-Benz SS/SSK, after the merger of Daimler and Benz & Cie in1926 to form Daimler-Benz and launched their products under the name Mercedes-Benz.
Origin of Porsche AG
In 1931 after Ferdinand Porsche returned to Stuttgart, where he established his consulting firm with the name, Dr. Ing. h.c. F. Porsche Gmbh. The firm was financed by Porsche's son-in-law, Anton Piёch and Adolf Rosenberger. Porsche also hired some of his former co-workers and friends including Karl Rabe; Erwin Komenda; Franz Xavier Reimspiess, who was Porsche's co-worker from Austro-Daimler, AG; and his son Ferry Porsche.
Erwin Komenda was the major contributor in the designing of VW Beetle and several Porsche sports cars; Karl Rabe was the chief designer at Porsche AG and helped Ferdinand Porsche in the development of transmissions; Franz Xavier Reimspiess designed the Volkswagen Logo and was in charge of undercarriage designs at Porsche.  
The design for the car Wanderer was the first project that Porsche worked on, which led to Porsche gaining contracts for several other commissioned designs. With the growth in his business, Porsche made the decision to start working on their own independent designs. His first independent project was of a small lightweight car from the days of his employment at Austro-Daimler. This design was not liked by Porsche's former employees. Porsche financed this project by taking a loan on his life insurance and later was financed by Zündapp, a German motorcycle manufacturer who sponsored the project. 
Porsche founded a subsidiary called Hochleistungs Motor Gmbh, in order to develop racing cars during the years of the great depression when commissioned car designs were scarce. However, when Hitler announced his wishes to motorize Germany, meaning every German household was to own a car or a motor vehicle, programs like 'people's car' and 'high speed German automotive industry' were unveiled to the public.
These projects led to Porsche undertaking several projects for the German government including the designing of tanks for the world war. These led to the development of the famous and one of the most successful cars of all time, 'Volkswagen Beetle'. The famous Porsche 64 was designed by incorporating several components from the Volkswagen Beetle. 
Ferdinand Porsche was later arrested and imprisoned for 20 months for his participation in World War II. During this time the company was left with his son, Ferry Porsche in charge. Ferry Porsche designed the famous Porsche 356, while Ferdinand Porsche was imprisoned. This design later proved to be among Porsche's most successful and popular cars. Porsche 356 is often regarded as the first Porsche, being the first sold model of the new company. Ferry Porsche founded Porsche Konstruktionen Gmbh in 1947 for the mass production of the Porsche 356 that became road certified by 1948. 
Owners- Who owns Porsche?
Porsche is owned by its parent company Volkswagen AG. Volkswagen AG is a German multinational automobile manufacturing company that has its headquarters located in Wolfsburg, Germany. Volkswagen AG owns Porsche AG or Dr. Ing. h.c. F. Porsche Gmbh, however, is owned by Porsche SE which is a part of the Porsche and Piёch group.
Porsche SE is the biggest stakeholder in the group of owners of Volkswagen AG, owning about 31 % of equity and 53% of the votes as of December 2020. The other stakeholders of Volkswagen AG are the State of Lower Saxony that as of 2020, owns about 11.8% of equity and 20 % of votes; and QI that owns 14% of equity and 17% votes as of 2020.
Porsche and Piёch Family
Porsche and Piёch are a prominent Austrian-German industrial group that has descended from Ferdinand Porsche, the founder of Porsche AG. Porsche and Piёch family preside over the dealings and the businesses of Porsche SE and have the majority of the rights over Volkswagen AG, thus having rightful control over most of the company's subsidiaries. The headquarters of the Porsche and Piёch family is situated in Zell am See, Austria. 
Subsidiaries
Mischke Hofmann und Partner Gmbh or simply MHP is a subsidiary of Porsche that currently holds 81.8 % of its equity stake. MHP is a worldwide consultancy based in Ludwigsburg, Germany. The company was started in 1996, and the chief services offered by the company are that consulting in the automobile industry. Many of the company's clients have benefited from the award-winning innovations and technologies that are offered by Mieschke Hofmann und Partner. This subsidiary of Porsche has about 12 offices in six countries including Germany, Switzerland, the United States of America, Romania, China, and the United Kingdom. The company employs more than 15,00 people. 
More About Porsche
Porsche or Dr. Ing. h.c. F. Porsche, GmbH is a limited liability company. Gmbh is the abbreviated form of Gesellschaft mit beschränkter Haftung, which literally translates to a company with limited liability. This entity type is very common in countries like Austria, Germany, and Switzerland and is the equivalent of private limited companies in the United Kingdom and Limited Liability Company in the United States.
Porsche has an annual revenue of € 28.695 billion as of 2020 and employs around 36,359 employees worldwide. After manufacturing the Porsche 356 after the second world war, Porsche successfully developed several racing car models including the 550 Spyder. After going through several redesigns on the original designs for Porsche 356, the company launched the famous Porsche 911, which was another air-cooled sports car from the company with a rare engine. 
Porsche designed and developed several cars over the years. Some of their famous models include:
Porsche 356
Porsche 911
Porsche 930
Porsche 964
Porsche 993
Porsche 996
Porsche 997
Porsche 991
Porsche 992
550 Spyder
918 Spyder
Porsche Boxster 986
Porsche Boxster 987
Porsche Boxster 981
Porsche Boxster 982
Carrera GT
Porsche Cayman 987
Porsche Cayman 981
Porsche Cayman 982
Porsche Cayenne
Porsche Macan
Porsche Taycan
Some of the racing models manufactured by Porsche are:
919 Hybrid
Porsche 99X Electric
Porsche-March 89P
WSC-95/ LMP1-98
LMP2000
RS Spyder (9R6)
Porsche also manufactures tractors. Their popular model types are:
Porsche Junior (14 hp)
Porsche Super (38 hp)
Porsche AP series
Porsche 108F
Porsche R22
Porsche also designed aircraft engines. The prototype of the aircraft engine Porsche PFM 3200 is displayed in the Porsche prototype museum in Hamburg. 
Careers
Porsche offers various careers to opportune job seekers. The job applications can be applied for online via Porsche's career page on their official website. The career opportunities with Porsche include jobs at various positions such as interns, Engineering and designing, supply management, purchasing category managers, consultant, human resource coordinator, CRM analyst, auction and remarketing manager, Data engineer, etc. A Porsche employee has an average yearly salary of more than $100,000. The employees also receive several benefits such as a 401k retirement plan, paid sick leaves and holidays, and facilities like health insurance, etc. 
Who owns Porsche?- Full History