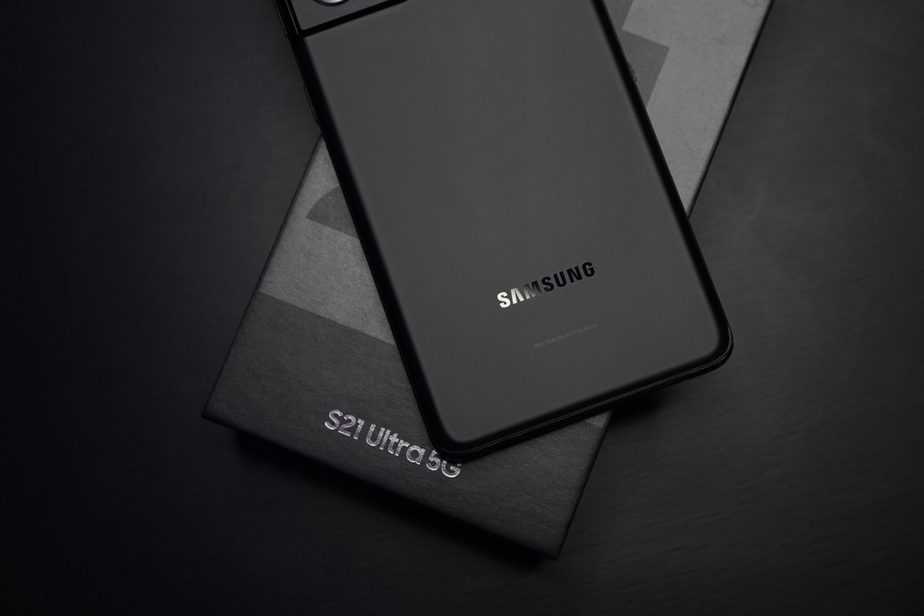 Who Owns Samsung: You may love Samsung's various electronic devices but has no clue about its ownership. As a fan or top customer, it is essential to know about a company you adore and use its quality items. In this article, you will learn everything you need to know about Samsung.
Lee Byung-Chull started Samsung in March 1938. Unfortunately, he passed on in 1987. Kun-hee Lee, his son, owns Samsung company immediately. After been ill for a long time, Lee Kun-hee died in October 2020. His family is expected to take over him and is already battling it in court.
How Samsung Has Evolved Under Its Owners? | Who Owns Samsung
To better understand how Samsung evolved to dominate the world's market on various platforms, you need to know its history in leadership and development. Here is some insight;
Samsung did not start as a leading producer of various quality goods. Mr. Lee Byung-Chull first established it as a grocery trading store. He traded goods produced within Korea, where the company got formed. Samsung exported things like noodles to China and its environs.
Korea then went into a war, destroying the economy. As a patriot to his country, Lee ventured into the textile business to help redevelop his country. He opened a mega woolen mill located in Korea city. To help revive its country, the government came up with protectionist policies to help large domestic companies like Samsung.
With the adapted government policies, Samsung enjoyed protection from competition and easy financing. As a result, Samsung expanded to an entire textile manufacturing process in the 1970s. It could process raw materials and make them into end products. As effects of expansion, the company concentrated on industrialization and opened the following subsidiaries during that period;
Subsidiaries Opened By Samsung in the 1970s
Samsung Precision Company
Samsung Heavy Industries Company or Samsung Techwin
Samsung Shipbuilding
Around this period, Samsung got interested in the petrochemical and chemical industries, making Lee invest heavily in these areas. It was then that the company started experiencing promising growth.
In 1969, Samsung ventured into the electronics industry. The company's first products were televisions which display only in white and black. It also produced other home electronics which got exported to other countries. During this time, the company was a renowned Korean manufacturer and had gained 50% of the Korean Semiconductor stake.
By the end of the 1970s and the beginning of the 1980s, the company's technology businesses expanded immensely. Lee and his management enhanced the electronics and semiconductor businesses by creating their branches.
In 1978, Samsung introduced its aerospace division. The company's continuous growth was witnessed in 1985 when it established Samsung Data Systems, currently renowned as Samsung SDS. By then, many businesses required systems development, making Samsung Data Systems a savior. As a result, Samsung grabbed the title of the leading information technology services provider.
Lee came to pass in 1987, and his son, Kun-Hee took over. With his leadership, the company continued to expand and dominate the world's electronics markets. Despite the massive growth and expansion, the journey has not been smooth. The company got connected to multiple patent infringement and bribery cases.
Samsung's peak of success happened in the 2000s when it released its Galaxy smartphone series. The phones became a favorite for millions of customers, making them the most bought smartphones globally. Since 2006, the company has been leading in manufacturing and selling televisions. It also expanded its Samsung Galaxy series in 2010 by developing tablet computers known as Galaxy Tab.
Now that Kun-Hee is gone, the family gets expected to take over. What happens next? What will the heirs have to deal with? Here is some insight;
What Those Who Will Take Over Leadership from Kun-Hee Lee Have to Deal With?
As indicated earlier, the family of the late Samsung chairman, Lee Kun-hee, is already battling it in court over who should take over leadership. Running the company is not easy, and it will take some extra work and skills to maintain Samsung to its position. Some of the things that may hinder or stress the new leadership about running the company smoothly and maintaining its status are as follows;
1. Crown Jewel
The family's leadership must maintain the required percentage of shares to control Samsung Electronics Co Ltd, the conglomerate's crown jewel. Currently, the family's total stake ownership is 5.8%.
The late Kun-Hee's ownership stake is 4.18%, which the family intends to inherit entirely. When you add up the 5 % stake ownership in Samsung C&T Corp and 8.5% in Samsung Life Insurance, the family's hope of controlling Samsung is evident.
Jay Y. Lee, the apparent heir of Samsung after Kun-Hee's death, has a direct stake of 0.7% in Samsung Electronics. But his control will get boosted by his 17.3% Samsung C&T stake. His shares in Samsung C&T make him the second-largest Samsung Life Insurance shareholder.
2. Outstanding Tax
The incoming Samsung leaders will have to look for ways of clearing the outstanding tax. They may need to sell stocks of their Samsung SDS or other affiliate businesses to clear tax bills. Samsung's combined holdings dividends totaled $702 billion. It is approximately 32& of the company's annual tax bill. The incoming leadership could use the amount to clear the company's yearly tax bill.
The new leadership could also take up stake selling or loans to assist in paying the balance. During the handing over process, selling Samsung's stakes may be inevitable. As a result, the family's power to control Samsung Electronics will weaken.
3. Settling Inherited Tax
The tax bill will top up with approximately $10 trillion if Lee's family inherits his stocks. One-sixth of the total tax must get paid initially, and the rest in installments in over five years. It means the annual tax payments may go beyond $1 billion.
4. Legal Battles
If the proposed legislation goes through, insurance companies will not hold non-financial stakes in large quantities. As a result, Samsung may get forced to dispose of an estimate of $20 billion of its shares. If this happens, Lee's family will get crippled financially. To maintain its control of the company, the family may opt to sell its Samsung C&T stake to back up its other stakes.
Over the years, Samsung has recorded immense expansion and profits, securing a top place in the list of the world's largest companies. It is also famous for its thriving business divisions, which includes the following;
Samsung Business Divisions
Electronics
Medical devices
Information technology
Mobile communications
Refrigerators
Without key subsidiaries, Samsung would not have made it this far. Samsung owns the following companies;
Samsung Owned Companies
AdGear
Harman International Industries
Joyent
Nexus
LoopPay
Novaled
Simpress
Proximal Data
SmartThings
Prismview
Though the above information has much to say about Samsung, you may still have questions lingering on your mind. To help you out, the following are answers to frequently asked questions about Samsung.
FAQs
Is It Easy To Buy Samsung Stock in the US?
You can buy Samsung stock in the US, but it's not easy because Samsung is a Korean company. As an American, it's easy to find and buy Samsung products. But the case is different with the company's stock. You cannot buy Samsung shares through the exchanges like NYSE as it is a foreign company.
To acquire Samsung shares, you need to buy them as an over-the-counter 'pink sheet' stock, meaning that the purchase isn't regulated. You can also buy the company's shares on KRX (Korea Exchange). Using this method, you will need to open a brokerage account with a broker based in South Korea.
But before you purchase Samsung stock, you need to do the following;
Study the company's trends and expert analysis. Carry out qualitative and quantitative research to determine if it's secure to buy the shares at that time.
Determine how the company suits your investing goals. Know the difference between a stock and an ETF. Also, study the competitors to help you make a concrete decision on investing in Samsung.
Decide how much you need to spend. To help you know the right amount to invest, consider the following;
The plan you have for the future
Your short-term objectives and goals
How the amount will affect your portfolio's balance
Do Americans Own Samsung?
Unfortunately, many people think so because of the company's success and world dominance in producing and selling various products. As explained earlier, Samsung gets owned by a Korean family. But the company impacts the US economy significantly every year. Also, Samsung Telecommunications America is a subsidiary of Samsung and has its headquarters in Richardson. It has employed over 1,000 workers in Texas.
About Samsung's Ownership
A Korean family owns Samsung. The founder's son, Kun-Hee, took over after his dad died. Following Kun-Hee's passing in late 2020, his family will take over Samsung's leadership. The successors will have to up their game to maintain the company's global and business status. If you have any queries, comments, or opinions, feel free to utilize our comment section below.
Also read Who Owns AT & T? – Company History & FAQs
Who Owns Samsung? | Real Owner of Samsung