PayPal is nothing but an online path to transfer and collect payments globally. You need a Paypal ID to transact (send and receive) payments. This article talks about Who Owns Paypal
Short story of PayPal:-
PayPal is an e-commerce company in America founded in December 1998 as Confinity and October 1999 as X.com. Its headquarters are in San Jose, California, US. With the help of two companies named Confinity and X.com PayPal, was formed. Hence, We can say PayPal was the merging company. eBay noticed that PayPal was becoming famous in the online marketplace so, eBay decided to purchase PayPal. An online auction company eBay purchased PayPal in 2002.
eBay offers users to connect their bank account with PayPal account for transactions and make the payment more specific than checks.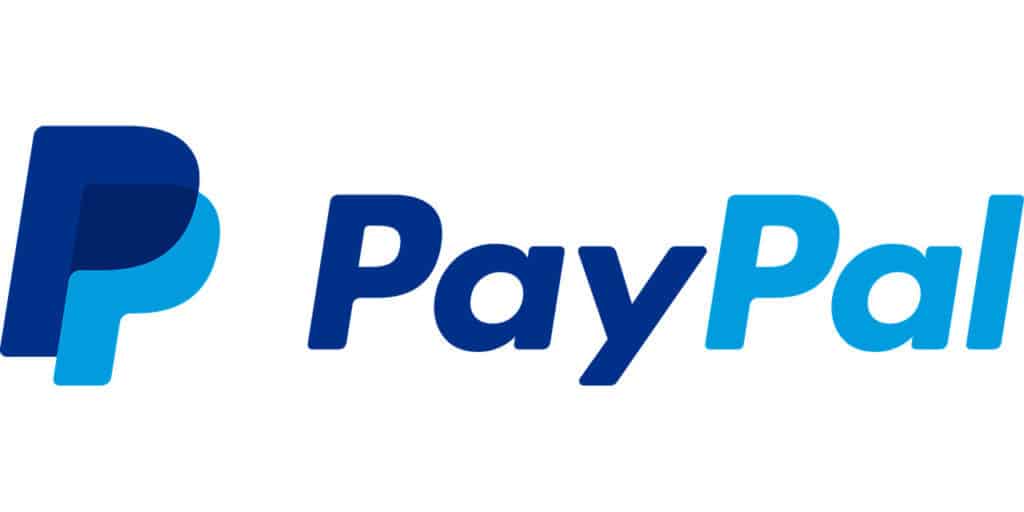 Ever wondered how PayPal works?
Before starting, you have to know a few things. Firstly, you need a bank account. So, if you have a bank account and an email id, you have to register yourself in a PayPal account. After registering yourself, you can get access to execute or transact (transfer and receive) money. So, now your bank has been linked to your PayPal account, and so, now you can use your PayPal account easily wherever you want. 
For example, suppose you want to purchase an online product and want to pay online, then you can pay with the help of your PayPal account.
Now, we will explain the process in detail:-
Now, you have a PayPal account. And your bank, debit, or credit card is also connected with your account. Now, what do you have to do?
Using your PayPal account, you have to transfer or receive the money. Now, the fascinating part is:- Suppose you want to buy a gift for your mother or send money to her who lives in London. Then how will you send it?
Yes, you are right. You will PayPal it. 
Do you ever think from where did you get that PayPal money or Paypal balance?
No, right?
So, the bank and debit/credit card you have linked from there only you are getting your money to your PayPal account. After a successful payment after a while, you will see that a message will pop up on your phone, and it says that Ac XXXXXX is debited by Rs.500.
Same as these, if someone wants to send you money. After receiving the money, suppose you want to withdraw the money, then how will you do it?
So, the bank account is already connected with your PayPal account where you have to transfer the money. You will see a message pop up on your phone, and it says that Ac XXXXXX is credited with Rs.500. After that, you can withdraw the cash amount from your bank.
How can you create a PayPal account?
Step 1:- First, visit the Paypal website if you are using a laptop, otherwise download the Paypal app on your android phone.
Step 2:- Sign up yourself with an individual or business account.
Step 3:- There, you will see, they are asking for your email id. Give an email id, create a password, then confirm it. 
Note:- Remember, the email id you will provide will be your Paypal ID and username.
Step 4:- Next, you have to fill-up the form. Put your nationality, first name and last name, address, town or city you live in, state, pin code and check the " I agree" checkbox.
Step 5:- Click on the button Agree and Create an account.
Step 6:- They will ask you to add your debit or card details.
Step 7:- Please verify your account through your phone number. Put the OTP and click confirm. It will show you are all set.
The story of Paypal Mafia:- 
Earlier, the Paypal mafia was a group consisting of employees and consecutive. After leaving Paypal, they are well established in their life. In Paypal except for six billionaires, everyone is multi-millionaires. PayPal members created companies like YOUTUBE, YELP, LINKEDIN, TESLA, SpaceX, and YAMMER. So, this story is about the most famous person in history. Elon Musk, Reid Hoffman, and Peter Thiel, you may hear these names?
So, now let's see What was a common feature among them that they became so successful in their lives.
So, in 1998, before the dot com bubble burst Max Levchin and Peter Thiel established a company that provides an online payment system named CONFINITY. Later on, Peter and Max noticed that their one service technology was becoming more popular. The name of that service was PAYPAL. PayPal is a service system by which you can transact money with the help of your email.  At that time, Elon Musk established an online payment company named X.COM located in Silicon Valley street. X.com was not only an online payment system instead, but it was also an online bank. Up to 2 years Confinity and Paypal companies compete with themselves. Their cash reached $100,000 per day by acquiring new customers. The Confinity service technology Paypal was most famous, but they were running out of money. On the other side, the X.com service of Elon has had so much money. Both the companies merged to keep the dot com bubble. So, after a lot of drama and egos, the company came to a conclusion and renamed the company PAYPAL.
At first, PayPal started hiring employees through referral instead of an interview, and that's why every employee trusted each other and became friends. They were employees, but they used to think and work like entrepreneurs.
Later, in 2002 the eBay e-commerce, buy the PayPal company with $1.5 billion and the top executors of the PayPal company left the company with good returns. Because the culture of eBay was very different, and then one by one, the employees also left the company and established their own company.
Short description of billionaires of PayPal:-
Peter Thiel started a new company named CLARIUM CAPITAL. It was a hedge fund company, and he was the first investor in Facebook who bought a 10% reward for $500,000 and sold it for more than $1 billion. He also established another company named PALANTIR TECHNOLOGIES which used to specialize in big data analytics. His net worth is now $2.5 billion.
Now, Reid Hoffman, who was the CEO of PayPal company, and after leaving PayPal, he became the co-founder of LinkedIn. His net worth is now $3.3 billion. Now, he also has a podcast named MASTER OF SKILLS. If you are interested in entrepreneurs, you must listen to his podcasts.
Luke Nosek and Ken Howery, with Peter Theil they together established a company named FOUNDERS FUND. It was a venture capital firm. Their net worth is more than $1 billion.
At an early stage, Keith Rabois invested so much. And in companies like LinkedIn and Square, he was in the senior position. His net worth is now $1 billion.
The billionaire Elon Musk also has two companies named TESLA MOTORS and SpaceX. Tesla, which makes electric cars, and SpaceX is a rocket company. His net worth is $22.8 billion.
Short description of multi-Millionaires of PayPal:-
Jeremy Stoppelman and Russel Simmons established a company named YELP, and its value is $3.5 billion.
Steve Chain, Jawed Karim, and Chad Hurley were best friends, and they together established a company named YouTube. It's a video-sharing platform.
When Max Levchin was the CTO of PayPal, he established a company named SLIDE, and it's a platform where people could share their images. Hence it's a photo-sharing platform, and later Google purchased that company.
Premal Shah started a company named KIVA, which was a non-profit organization. Kiva used to fund entrepreneurs and students.
Like these, every PayPal Mafia started their companies and became successful in their life to date. 
Currently, who owns PayPal?
Currently, eBay owns Paypal. eBay is an American international company founded by Pierre Omidyar on 3rd September 1995 in San Jose, California. It facilitates merchandise-to-buyer and buyer-to-buyer sales through its online-mode website. 
eBay is a platform where you can sell or buy any products. To purchase any product on eBay, you can pay your amount using PayPal.
Conclusion:-
So, now you know how and who established PayPal. So, according to updated news, PayPal is owned by the eBay e-commerce industry.
Frequently Asked Question (FAQ):-
1) Is PayPal safe for online transactions?
Ans:- Yes, It is safe to use PayPal for every PayPal user. Every detail is safe here. Until your network is secure, we keep every piece of data secured and encrypted. So, you can use our PayPal services smoothly.
2) Is PayPal still owned by Elon Musk?
Ans:- He was the co-founder of PayPal. And now PayPal is owned by the eBay e-commerce industry.
3) Who is the Chief Executive Officer of PayPal?
Ans:- The CEO of PayPal is Dan Schulman. He is not only the CEO but also the president of PayPal. Presently, as group president of enterprise growth, he is serving at American Express.
4)Why did eBay purchase PayPal?
Ans:-  eBay purchased PayPal because purchasing PayPal will help their customers and the company speed up the payment process.
Who Owns PayPal?- Learn New