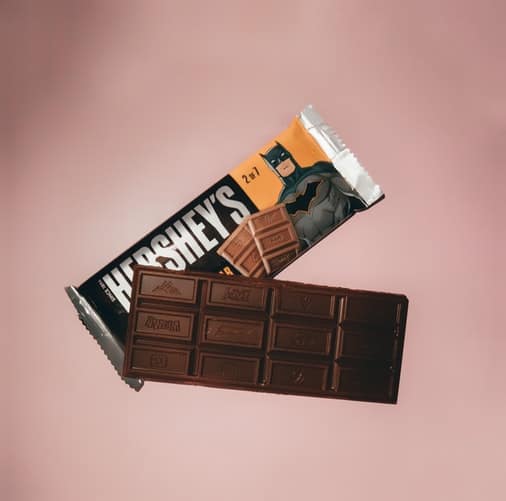 Who owns Hershey – Hershey is a well-known brand all over the world. It is one of the largest manufacturers of chocolate in the world. It is mainly known for its chocolates, but they manufacture various baked products and beverages as well, which are sold globally. Milton Snavely Hershey founded the Hershey Company in 1894 in the town of Lancaster, Pennsylvania. It has multiple stockholders at the moment, with Hershey Trust Company holding a minority stake but a majority vote. The current CEO of the Hershey Company is Michele Buck.
Who owns Hershey? – About Milton S. Hershey
Milton S. Hershey was born on September 13, 1857, in Derry Township in Pennsylvania, USA (Editors). He was the only child of Veronica Snavely and Henry Hershey, who survived. His father was a dreamer who wanted to find the next big thing. However, Henry lacked the work ethic and perseverance required to reach success. By 1867, his father was largely out of the picture, and his mother mainly raised him. Veronica had instilled in him the importance of hard work from the get-go to ensure he grew up well. He dropped out of school at the age of 13 and started working under Joseph Royer at 14. He started his candy shop in Philadelphia at 18 after an investment of $150 from his aunt.
Despite working hard for five years, he wasn't able to be successful at his candy business. He went to Denver and worked as an apprentice under another confectioner again and learned how to make caramels. After that, he tried to start his candy business twice – once in Chicago and then in New York. Even though both his attempts failed, he didn't give up and started the Lancaster Caramel Company in Lancaster, which finally brought him success. He met his wife Catherine "Kitty" Sweeney in New York while delivering one of his caramel orders. He got married to her in 1898. They never had any children of their own, but they focused a large part of their philanthropy initiatives around children and tried to help them as much as possible.
How Milton S. Hershey started his chocolate company
Milton S. Hershey did an apprenticeship under master confectioner Joseph Royer for four years in Lancaster. He opened a candy shop in Philadelphia after that, which failed and led him to bankruptcy. Six years after he opened his shop, in 1882, he learned how to make caramels with fresh milk from a confectioner in Denver. He came back to Lancaster and started selling homemade caramels from a pushcart. In 1886, he came to Pennsylvania and founded the Lancaster Caramel Company.
He saw chocolate machines for the first time at World's Columbian Exposition in Chicago in the year 1893. So, he started Hershey Chocolate Co. in 1894. It gave him the motivation and hoped to sell his caramel company in 1900 for $1 million and concentrate on making chocolate. He focused on making and perfecting his recipe for his milk chocolate. He even opened a milk-processing plant in 1896 to develop the Hershey process. This process is less sensitive to milk quality than the traditional methods.
Milton S. Hershey said, "Caramels are just a fad, but chocolate is a permanent thing," to a friend after seeing a chocolate rolling machine in Germany. With that determination, he started Hershey and went into the chocolate industry, and by the end of 1900, he had sold his first-ever Hershey bar. He manufactured and sold them as Hershey's Milk Chocolate Bars, also known as Hershey's Bars or the Hershey Bar. He constructed a chocolate plant in his hometown Derry Church in Pennsylvania, later named Hershey after him. They provided leisure activities for the workers in the town, which later led to the creation of Hersheypark.
Hershey, Pennsylvania 
Milton Hershey strongly believed in the benefits of a good working environment. According to him, a good working environment will lead to good and hard workers. To turn this belief into reality, he decided to build a model community town where people would live and work. He planned a community with all possible facilities needed for comfortable living. His factories were built without windows to prevent distractions to the workers during work hours, but he ensured they had enough leisure activities outside.
The town of Hershey, Pennsylvania, was founded Hershey in 1903. It was his birthplace, Derry Church, Pennsylvania. There was a provision of modern amenities like electricity, indoor plumbing, and central heating inside the houses. It was inexpensive for the factory workers to live in town, and it was close to the factory grounds. 
Public services like a trolley transportation system, free education for the children of employees in the town school, a free vocational school for orphans and underprivileged children, banks, churches, parks, and even a zoo. Later other leisure activities were also introduced like amusement parks, golf courses, community centers, and a sports area. Hersheypark was also created later on.
Philanthropy Initiatives 
Milton Hershey and his wife Catherine were never able to have any children of their own, however, they focused a lot of their philanthropy initiatives around children and education. 
MILTON HERSHEY SCHOOL
Milton Hershey School was an initiative brought to life by Milton S. Hershey and his wife Catherine to help educate underprivileged children. It was started in 1910 with four white orphan boys and was known as Hershey Industrial School. The school expanded rapidly and provided free education for these children.  By the 1960s and 70s, the school was admitting children from different racial backgrounds and genders. The school exclusively admits only those with low-income backgrounds. By 1976, the school expanded and readjusted its definition of orphans and decided to admit "social orphans." Social orphans were those with single, divorced, or impoverished parents. 
Milton Hershey formed a Trust for the school in 1918 and decided to put all his fortune into it. He continued to lead and guide the Trust and the school board till 1944, a year before his death. The school is still up and running, and its functioning is taken care of by the Trust.  As of now, their admittance criteria has five requirements: family income should be less than twice the federal poverty level, the child should be between the ages of 4 to 15, their IQ should be over 80, there should be no serious behavioral problems, and they should be able to benefit from the school program. 
The Great Building Campaign and M.S Hershey Foundation
During the Great Depression, Hershey realized that there are limited job opportunities for the men and women who are graduating due to economic collapse, which resulted in restrained opportunities. To increase opportunities, he decided to create jobs and ensure financial stability. Hershey ordered the construction of various buildings in his town. It helped keep the town folk busy and afloat. 
The great building campaign led to the construction a hotel, community building, and new offices for the company. It gave employment to over 600 workers during that time. These structures are now attractions visited by tourists and used by townspeople.  He started the M.S. Hershey Foundation in 1935 to provide educational and cultural opportunities for the citizens of his town and his workers. These are some of the initiatives taken by his foundation. 
Hershey Junior College: The junior college was started three years after the formation of the Foundation. It offered tuition-free higher education to the residents of the Township and the children of the Corporation's employees. However, due to rising costs and lack of facilities, the college closed in 1965. 


Milton S. Hershey Medical Centre: The Milton Hershey Trust gave over $50 million to the Pennsylvania State University in 1963 to establish a medical school and teach hospitals in Hershey, Pennsylvania. The medical center is a non-profit, research, and academic medical center. They have 548 beds at the moment and provide various courses. It replaced the old hospital in the region and provided medical services to the community. 


Hershey Educational and Cultural Centre: This Educational and Cultural Centre was opened in 1966 to create educational opportunities for the community members. This center provided vocational opportunities to complement the formal educational institutions. 
Assistance provided during World War II 
Milton Hershey was a dedicated and patriotic man. During World War II, there was a need for long-lasting ration supplies. Hershey created the Ration D Bars during that time. These were emergency nutrition bars that were made with particular requirements provided by the army. 
The bars weighed 1 to 2 ounces and were resistant to high temperatures. It was supposed to be nutritious enough to help them survive and have a taste unpleasant enough to stop them from developing a taste for it as a snack. Between 1940 and 1945, an estimated three billion units of nutrition bars were delivered for military personnel worldwide.
A second chocolate bar called Tropical Chocolate Bar was also released later on. These tropical bars were also nutrition bars with similar requirements. It was made in a way to survive tropical weather without melting. The only difference between the Ration D Bar and the Tropical Chocolate Bar was that the Tropical Bar tasted better than the other. 
Death
Milton S Hershey passed away on October 13, 1945, while battling pneumonia. He was 88 years old at that time. He left behind a great community and a legacy that has made him memorable throughout these years. He did not have much personal wealth, mostly just his home and the furnishing in it. He spent his money on his philanthropic initiatives. 
Also read Hershey Mission Statement and Vision Analysis
Who owns Hershey? – Real Owner of Hershey