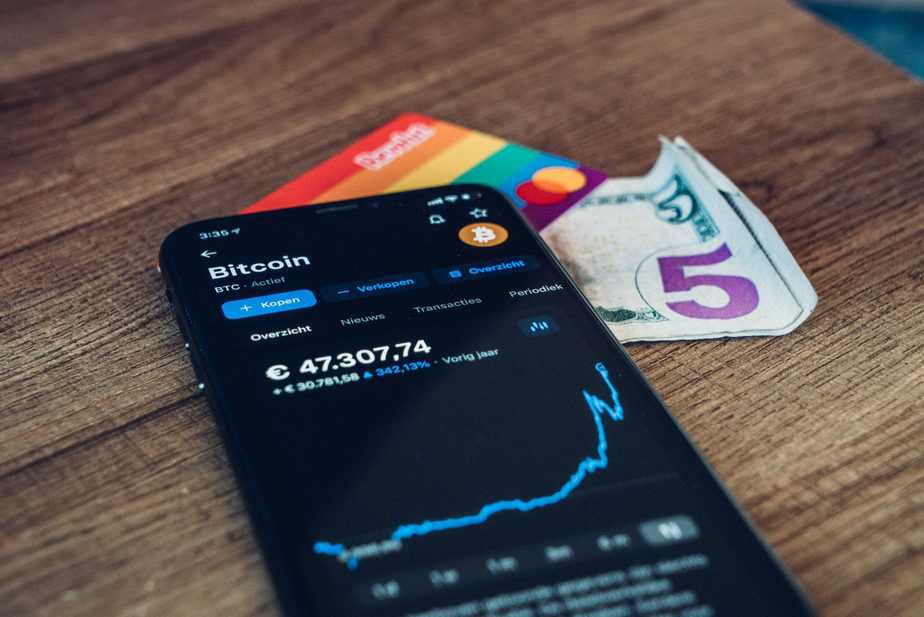 Who Owns Coinbase – If you are an ardent user of the internet, then it would be safe to assume that you have stumbled upon the term Cryptocurrency most often now than ever. With its price shooting up the roof & profiting long-time players, more individuals are being drawn towards investing in the currency. During the current popularity wave of cryptocurrency & its most promising future, one of the first few questions to arise is how to trade in cryptocurrencies? Any currency, commodity, or stock requires a platform where trading can take place & the same would hold for cryptocurrencies. Talking about cryptocurrency trading platforms, Coinbase, with its first-mover advantage, safety & reliability, is the first name that appears on a long list of trading platforms. 
Ownership | Who Owns Coinbase?
Co-Founded by Fred Ehrsam & Brian Armstrong, Coinbase has emerged as the leading player in the cryptocurrency industry. Being cryptocurrency enthusiasts themselves, Coinbase, Ehrsam & Armstrong met on the Bitcoin subreddit forum & haven't turned back since. 39% of the company is owned by the Venture Capital firm Andreessen Horowitz, with 25% of Class A shares & 14% of Class B shares. The board at Coinbase is headed by Marc Andreessen, one of the key venture investors at the firm.
Since its inception, Coinbase has raised $217 Million in six phases of equity financing. With a mix of venture investment and corporate investment, the ownership of Coinbase has been segregated accordingly. Union Square Ventures & Andreessen Horowitz are some of the few venture investors who have had their stakes in the company since the initial rounds of funding.  
Coinbase, with its centralized well-funded blockchain system, also managed to catch the interest of large financial institutions such as the NYSE & USAA. In 2015, NYSEE & USAA invested as a part of the Series C investment, which provided Coinbase with the essential fuel to explore its global distribution potential. Expanding to global markets ensured that Coinbase received its due attention from key Japanese companies such as the Bank of Tokyo Mitsubishi UFJ & NTT DoCoMo in 2016. 
Company Overview
Annual Revenue: $1.3B
Employees: 1,249
Sector: Fintech, Blockchain, Application Software
Headquarters: San Francisco, California
About Coinbase
Based in San Francisco, California, the company's core objective is to provide crypto enthusiasts to buy, sell & store crypto assets like Bitcoin & Ethereum. Coinbase is one of the leading digital currency exchange platforms with support offered to over 100 countries across the world. However, the larger goal of Coinbase extends further into successfully establishing an efficient open financial system. Unlike its competitors, Coinbase has not been hacked to date, thereby showcasing its security features from a strong standpoint. 
Users are presented with a wide range of products ranging from a trading platform to exchange cryptocurrencies to wallets that enable users to store various crypto assets, including tokens. Coinbase has successfully established itself as a unicorn in the industry, which eventually strengthened the company profile to expand across countries from over the world.
Key External Investors at Coinbase
Andreessen Horowitz & Coinbase
An American private venture capital firm founded by Marc Andreessen & Ben Horowitz in 2009 & headquartered in California, Andreessen Horowitz invests in various startups in their early stage and growth stage. Mobile, education, social, gaming, e-commerce & enterprise IT industries are the key investment lookouts of the company. 
Union Square is the second-largest shareholder at Coinbase after Andreessen Horowitz being the first. Another American venture capital firm was founded by Fred Wilson & Brad Burnham to boost the development & growth of companies at an early stage. US Based Internet & mobile companies are one of their most prominent investments.
Ribbit Capital, a venture firm strongly focused on the Fintech space, is based in Palo Alto, California. Technology, personal finance, insurance, financial software, crypto services are the sectors of interest for the American venture capital firm. Ribbit Capital holds the third-largest stake at Coinbase with a holding value of $3.9 Billion.
Key Internal Investors at Coinbase
The CEO of Coinbase, an American investor & a cryptocurrency enthusiast, Brian Armstrong, holds 19% of the shares at Coinbase. Having been in the crypto coins space for over a decade, Armstrong co-founded Coinbase with an initial investment of $150,000 from the Y Combinator Startup Accelerator.
An American investor also the co-founder of Coinbase with Brian Armstrong & the co-founder of Paradigm with Matt Huang. While Coinbase is a platform for trading cryptocurrencies, Paradigm is a venture capital firm based on blockchain. Ehrsam owns approximately 8% of the shares at Coinbase & is an active member of the board.
Recent Acquisitions by Coinbase
Bison Trails, acquired by Coinbase in January 2021 for $80 million, is a platform based on IaaS, offering enterprise-grade security, multi-cloud & secure decentralized networks for node operators.
Routefire Inc, acquired by Coinbase in January 2021 at an undisclosed price, allows users to trade in digital assets through its online trading platform.
Tagomi Trading, acquired by Coinbase in May 2020 at an undisclosed price, focuses on brokerage services for cryptocurrencies along with post-trade reporting & custodial solutions to investors.
Neutrino SRL, acquired by Coinbase in February 2019 for $13.5 million, provides users an opportunity to analyze, monitor & track cryptocurrencies as they flow through the blockchain network blockchain intelligence technology. 
Who Does Coinbase Currently Cater To?
Retail users: Coinbase offers retail users the facility to open a primary financial account on their platform. Safety, trust & ease of access are key aspects that make Coinbase the preferred exchange by retail users.
Institutions: All institutions such as hedge funds, money managers & corporations registered at Coinbase have access to the crypto markets through the advanced trading technology built on the strong foundation of a robust security infrastructure. They also offer the unique feature of a marketplace that provides institutions with the required liquidity to transact in crypto assets.
Who is best suited to use the services provided by Coinbase?
Coinbase can be your go-to app/website if:
You want to trade digital currencies without having to experiment with multiple platforms.
You want to save time by scheduling your currency trades for regular intervals.
You want a non-hackable safety vault for your digital currency.
What is the Coinbase revenue model?
While Coinbase does not charge its client to store cryptocurrencies at their platform safely, it charges fixed fees & commissions on the buying & selling of cryptocurrency. 0.5% is charged as the margin fee on all sales & purchases on the platform. The margin free is subject to changes based on the market conditions. 
The Coinbase fee is a commission charged on the total value of the transaction initiated by the client. Coinbase Commerce, Coinbase Card & USD Coin are other streams of business that draw in the required revenue for Coinbase on an annual basis. The above products & services offered by Coinbase generated $1.3 Billion in revenue in 2020 alone.
The Coinbase Effect
The term Coinbase effect was termed on observing the trends and patterns in cryptocurrency values after being listed on the leading cryptocurrency platform. Identified by Roberto Talamas, an analyst at a crypto research firm called Messari, the Coinbase effect has led to ripples in the industry. 
The substantially high impact of the price on Coinbase compared to other exchanges is solely based on the company's brand value. With an average five-day return of 29%, there are tokens that, when included, can push the Coinbase elevation up to 91%. Being coined right before the public listing of Coinbase, this phenomenon drew anticipation from investors across space as they eyed the crypto market-dominant, Coinbase.
Competitor Comparison
Other exchanges in the industry provide positive returns that do not go beyond a 20% average 5 days post listing on the exchange. On the other side, there are competitors in the space who drop as low as negative post the 5 day listing period. While competitors struggle to maintain averages, Coinbase basks in the highly valued brand established by its founders.
Bitcoin & Coinbase
In the cryptocurrency industry, while there may be a wide variety of currencies to choose from, Bitcoin draws a comparatively larger share in terms of attention & growth. Owing to this reason, the valuation of Bitcoin has exponentially risen from $1000 in 2017 to $47,000 in 2021. Coinbase was established when the value of Bitcoin was $6. Although Bitcoin has given unexpected growth over the past 5 years, it would be safe to assume that there is a long way to go before Bitcoin can be accepted as a primary currency in the economy. 
Bitcoin garners popularity as an investment such as gold but mainly for investors with a higher risk appetite. Another factor responsible for the increase in the value of Bitcoin is the prospective idea of purchasing digital gold. Mapping this with the initial goal of Coinbase to establish a new & open financial system with blockchain intelligence & cryptocurrency setting the foundation. However, with the rising skepticism around the usage of Bitcoin as an official currency, one can expect the wait of a decade before a full-fledged financial system is created with Coinbase as the pioneering players in the industry.
Riding the Bitcoin wave, Coinbase has also integrated various payment platforms such as Stripe, Braintree, and PayPal to provide ultimate ease of transaction to its customers. Visit the Coinbase website to know more about their journey & product offerings: https://www.coinbase.com.
Also read Who Owns AT & T? – Company History & FAQs
Who Owns Coinbase? | Real Owner of Coinbase