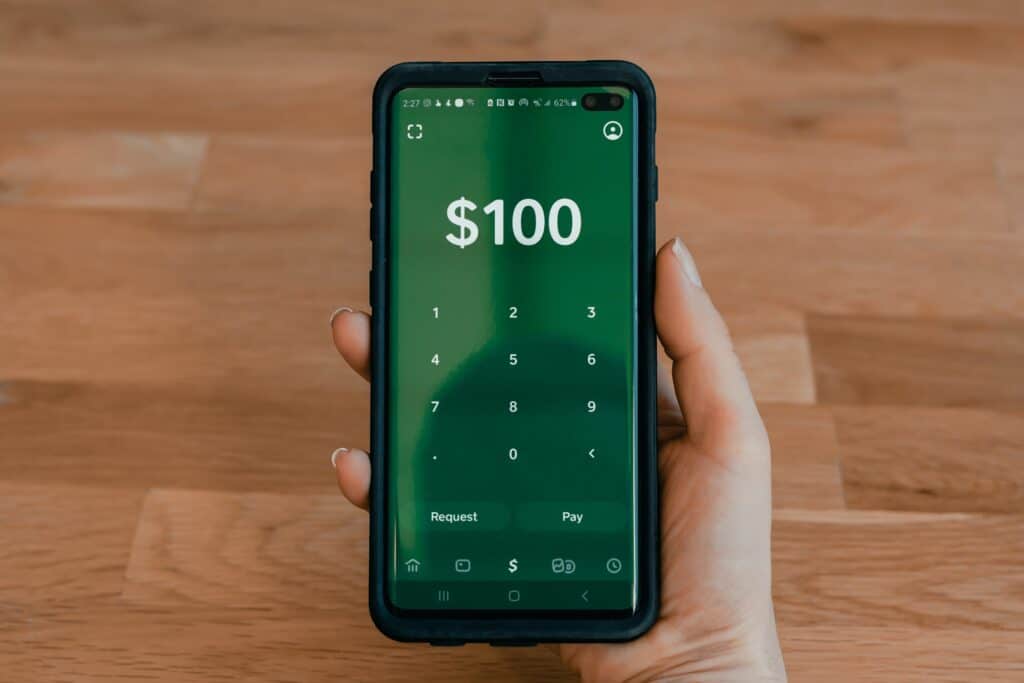 Who owns a Cash App- We all love and enjoy the new quick way of sending & receiving money, right?! And yes, I am talking about the Cash App – but do you know how it began and who owns it?
The billionaire CEO of Twitter, Jack Dorsey, co-founded and owned Square, the Cash App's parent company – alongside his friend Jim McKelvey. The co-founders founded the Square company in 2009 when Jim was unable to make sales due to him not accepting credit cards – which now is one of America's biggest financial services companies.
About Cash App | Who owns Cash App
Cash App, which Square developed, is a simple mobile payment service that allows users to send and receive money through a mobile app. The app was formerly known as Square Cash in October 2013 when it was launched. The Square company made Square Cash available for businesses in March 2015, which allowed business owners, companies, and individuals to use a unique username to send and receive money, known as a $cashtag. Users can also use their phone numbers or email addresses to be found on the app.
In January 2018, Cash App started supporting Bitcoin trading, and 2 years later, the service made a sale of cryptocurrency worth $4.57 billion. Cash App generated $5.9 billion in revenue in 2020, an a353 percent increase year on year from Bitcoin trading. According to the Business of Apps, David Curry mentions that America's financial services, Square, is owned by Twitter CEO Jack Dorsey and his friend Jack McKelvey. Jack and his co-founder Jim McKelvey (who was his friend), were inspired to start the company when Jim could not complete a $2000 sale because he could not accept credit cards. According to the billionaire, Square was almost called 'Squirrel,' and it was changed after a lunch meeting with Apple.
How Cash App Works?
You can add funds to your Cash App account by using a debit card linked to an existing account. For a process of 2 or 3 days, transferring funds from your Cash App to your bank account is also possible. One thing that differentiates the app from its competitors is that it offers a free Visa-certified debit card called a cash card that users could request. The debit card can also be used at ATMs to take out cash.
Cash App requires being extra mindful of the recipients' information because already sent money is not reversible unless asked for it. So if money is sent to the wrong details, it is your responsibility to ask for it from the recipient, unlike having the opportunity to go to the bank to reverse a transfer. However, it is possible to cancel certain payments which are pending.
Cash App is part of the hip hop culture.
According to GQ, Cash App is not only just a convenient tool used to transfer money. It's also a very popular culture amongst the black community – especially rappers. In almost all the rap songs, it is rare not to hear a lyric about sending someone money through Cash App, proving its popularity in hip hop culture.
Rappers also utilize this Cash App to send money to their fans, and all they have to do is send their Cash App username, which is very convenient. So, therefore, Square decided to make partnerships with rappers a major priority because that is where the mass market lies. Rappers such as Travis Scott, Megan Thee Stallion, and Cardi B, to mention a few.
Surely, Jack Dorsey did not realize that the two phenomenal companies he founded would inter-relate so much. The presence of Cash App on Twitter is ridiculous, where people constantly do giveaways on Twitter, especially Black Twitter. 
With the start of the pandemic – being at home and not working and receiving income, most people started turning more into Only Fans, which is where individuals produce explicit content of themselves while charging the viewers/subscribers. And obviously, Cash App is the most common and easiest source of money transfer is utilized.
GQ continues to mention that some parts of the culture linked with the companies might exploit their image, but the companies are not doing anything about it because it is cool and sells. If cool boost their sales, then so be it – and if something new, whether it be genre or culture, comes up and leads influence, they will surely switch to that. 
Cash App Users
| | |
| --- | --- |
| Year | Users |
| 2016 | 3 million |
| 2017 | 7 million |
| 2018 | 15 million |
| 2019 | 24 million |
| 2020 | 36 million |
Sources: Square, Business of Apps
Cash App Overview
| | |
| --- | --- |
| Launch Date | 15 October 2013 |
| HQ | San Francisco, California |
| People | Jack Dorsey (CEO), Jim McKelvey (Director), Amrita Ahuja (CFO) |
| Industry | Fintech |
| Business Type | Division |
| Parent Company | Square |
Source: Square
Get to Know the Founder and Owner of Square's Cash App
Jack Dorsey, who is the owner of Twitter, founded Square in 2009, one of America's financial services and digital payments. In his early years, he started developing his first software at the age of 15 years old. This software enabled communication between taxis and dispatchers – and as his love for developing and inventing software, Jack dropped out of college and hustled his way with computer knowledge. Jack has always wanted to make people share what is on their mind and connect in real-time, which resulted in the discovery of Twitter, which made him a billionaire.
Here are 10 interesting facts about Jack Dorsey:
Dorsey was born on November 19, 1976 at Missouri, St Louis. 
The son of Tim and Marcia Dorsey. He is a mixture English, Iris and Italian.
When he was young, he worked as a model.
It is hard to think that the tech billionaire once did something besides being surrounded by computers all day. Jack's interest in fashion made him try out modeling.
Growing up, he had speech impediment.
In the Rolling Stone interview, Jack mentions that he struggled with his speech, and being a shy child did not help him. But he got over it with time, and that is why today, he is an advocate for freedom of speech, always encouraging people to use their voices and speak up.
He dropped out of college.
Common with most entrepreneurs, Dorsey also dropped out of college. He attended the University of Science and Technology in Missouri and later joined the New York University, where he dropped before receiving his qualification.
Jack was named CEO of Twitter in 2006.
After having the rushing idea of wanting to allow people to connect and share their daily activities with friends and family, he finally made it a reality with Twitter.
In 2009, the billionaire co-founded and became CEO of Square.
When his friend Jim McKelvey who is the co-founder of Square was having issues with accepting credit cards, that is where the inspiration of Square came from.
Dorsey hopes to run for mayor of New York City someday.
Not only does Jack admire the former New York Mayor Michael Bloomberg as he once referred him as a ''guiding light'' for tech entrepreneurs – but he also loves and admires the city as a whole (New York), mentioning it in his interview with Vanity Fair.
Twitter & Square CEO eats only 7 meals a week.
Jack only eats one meal a day, dinner. People continue to be concerned that it is disordered eating. Well, the billionaire says it works for him – who are we to say otherwise?
Dorsey checks Twitter every morning, religiously.
You would assume that the billionaire is very busy and hardly finds time to check his social media, well not this one. Dorsey makes it a point to check his Twitter, not only to enjoy the app but to mostly be informed about what is currently going on in the world. The CEO actively uses his Twitter to speak on social issues and raise awareness of injustices worldwide.
Almost became a fashion designer.
Not only was Jack into software – but he also had a passion for fashion which he went as far as enrolling in Apparel Arts in San Francisco. Jack's love for software and fashion are two very unique career paths. We are all glad he ditched fashion because we cannot even begin to imagine a world without Twitter and Square.
By now, I am sure you have background knowledge on the most used money app, how it came about, and who founded it – because when it comes to our money, we all want to know everything surrounding it. Cash App continues to thrive for its convenience of instant digital and streamlined payments to individuals and services. The introduction of $cashtags can be used and sent to people to let them know they can pay you through Cash App. App Store and Google Play have received thousands of 5-star ratings on the app, proving that the customers love and are happy about the services provided. Jack Dorsey continues to be one of the few tech creators who seem always to create news and start conversations.
Also read Who Owns AT & T? – Company History & FAQs
Who owns Cash App? | Real Owner of Cash App