Introduction:
This is one of the most common questions that one is expected to be asked in an interview. Whatever be the position one is applying for, be it a technical one or a managerial one, there is a high possibility that they would have to face this question in the interview. This question falls in the "behavioral questions" category and the candidates are required to be alert to include every important part of the answer while answering. One cannot simply falter at this question, or else it will seriously hamper their chances of getting the job. Let us know 'Where Do You See Yourself In 5 Years With Examples?'.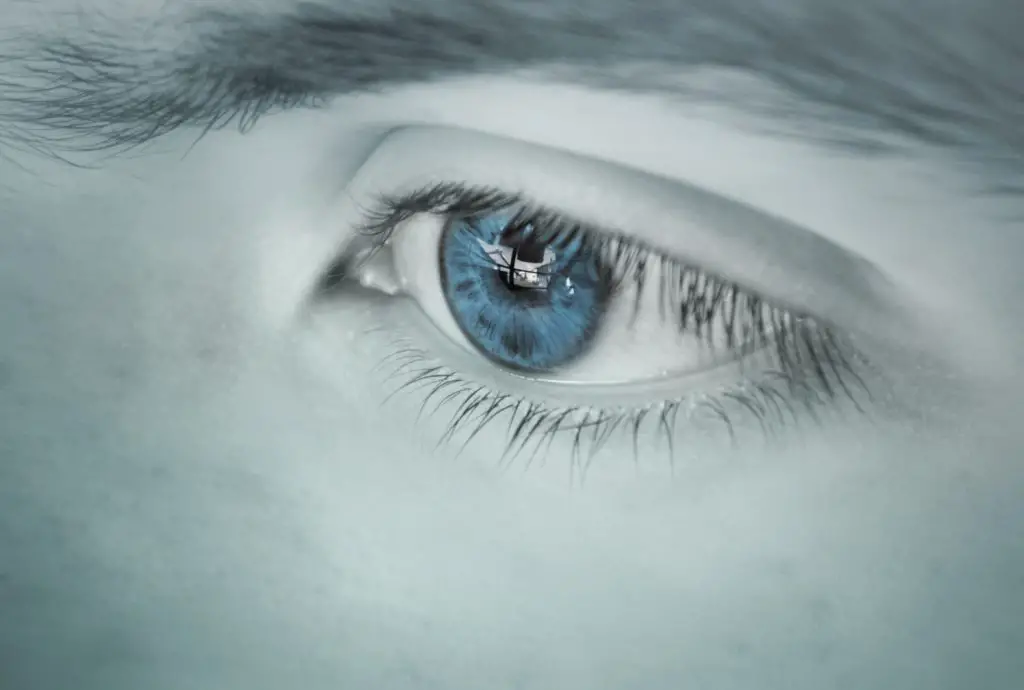 Where Do You See Yourself In 5 Years With Examples?
When an interviewer asks you this question, what they want is an honest and sincere answer. You should mention clearly what your long-term goal is and how you feel that this job would help you achieve your goals in life. Also, you should make sure not to stammer much.
In this article, we shall be taking a look at what interviewers want to hear when they ask you this question and what are the best ways to be answering them. In addition to that, we take a look at what not to say when faced with this question and how to stay calm and confident during the interview.
Why do the interviewers ask this question?
Let us admit it, this is one of the most asked questions in any interview process around the world. The interviewers see great value in this question. In this section, we list a few points that the interviewer wants to know from the candidate when they ask this question. 
Determine your long-term goals: Be it in 5 years or 10 years, the interviewers want to know what your long-term goals are and how you wish to see yourself after a certain time. This helps the interviewers gauge the expectations of the candidates and know exactly what to expect from the latter. 
Determine your commitment to the company: This is another very important point. If the interviewers find out that your long-term goals do not align with your role at the company, they might be discouraged from hiring you. It must be remembered that the interviewers are always trying to hire someone who would commit themselves to the company and give their best for the betterment of the company.
Determine if the role suits you: Again, if the interviewers find that the role would not help you in achieving progress in your career, they would not want to be hiring you. There have been lots of cases where the interviewers ended up not hiring a candidate because they simply felt the role would not suit their future career choices better. The interviewer wants to know if you are applying because of your interest in the role, or simply because you are in desperate need of a source of income.
See your attitude while answering: As already mentioned, this is a behavioral question and sometimes the interviewer would just ask you this question because they want to see your attitude while answering a particular question. One needs to be confident and maintain a calm demeanor while answering, giving the image that he/she is sure of what is being said.
Thus, these are the most important points to be kept in mind while answering this question, and the candidates should try to cover all of these above-mentioned aspects in their answers.
What not to say while answering this question?
In the above section, we took a look at what are the points that should be said while answering. Now, we take a look at some of the things that should not be said in response to the question – "Where do you see yourself in 5 years?"
Do not stammer: This is the most important thing that should not be done. There are a lot of candidates who would begin their answer with something like, "Umm… I". This is not recommended. There should be no unnecessary pauses in your answer and you should try to be as prompt as possible. Stammering is a sign of someone being unsure of something, and that is not the impression you had want to give in your interview.
Do not be too exact: Candidates often make the mistake of trying to be too specific in their answer. They try to mention things by an exact timeline. This is not recommended. It is easy to say, "I want to see myself at position X before I am 30", but mentioning this without knowing about the job profile is not recommended. The ideal answer would be a little vague, yet a determined one.
Do not try to be humorous: This is another mistake that candidates make more often than not. It simply seems one cannot resist the urge to say something like, "On the other side of the table" or "Buying this company." You may find it funny and the interviewer may even smile a little, but do not do this at all. A job interview is not the place for you to show your sense of humor and this might end up costing you a job offer.
Do not sound over-ambitious: You may aspire to become an entrepreneur one day and bring a positive change to the world. But you should not sound unrealistic. Keeping the present scenario in mind, you can rather tell how you think the experience you collect in these 5 years will help you to gain some experience and how this could later come in handy in your other pursuits.
Do not get emotional/personal: It may indeed be true that this job means a lot to you, and you want to improve your career by seeing this opportunity as a stepping stone to success. But sounding too emotional or vulnerable might have a negative effect on the interviewer instead, and he/she may be discouraged from offering you the job as a result of this. 
Thus, these are a few things which should never be said while answering the question.
Things to be considered while answering the question: Here are a few things that need to be kept in mind and be taken care of while answering this particular question:
Think of what interests you the most about the job: This is extremely important because you would not find yourself attached to the job enough if you do not want to pursue it seriously enough.  You need to sound excited about your new job and the door of opportunities it opens for you, and this won't be possible without you wanting to do it for real.
Sound enthusiastic in your answer: Another important point to be kept in mind. You need to sound eager and enthusiastic in your answer. It definitely won't do you much good by giving the interviewer dull-sounding answers. Presentation is always an important part of the process, and sometimes even a not-so-great answer could pass if you have the right amount of eagerness in your voice. 
Do not have any second thoughts: It may happen that you don't know at this point about what you might be doing after 5 years. But you should not tell the interviewer about this. As they say, "Fake it till you make it." You have to maintain a positive attitude throughout and convince the interviewer about what your future goals and aspirations are.
Try to be realistic: This is an extension of a previous point to not be sounding over-ambitious while answering. It is great if you have some big dreams for yourself, but it would not be wise of you to mention them straight away at an interview, especially if it is far away from your sights as of now. It is good to go step-by-step and take things into your stride as they come.
Mention your background: You have to convince the interviewer that your background and related studies in the field would also help you in performing your roles and responsibilities diligently. It is highly beneficial if one has the same field of study as what the job requires.
Be confident: You should be confident while answering the question. Confidence goes a long way in helping the interviewer to get the right feelings about you. You should dress for the occasion, too. Always remember that confidence is attributed to a lot of things and one's attire also has a major say in that.
Sample answers to the question:
After all the tips and suggestions we have covered in the article, we will now look at a few sample answers to the question – "Where do you see yourself in 5 years?"
Example 1: As a fresher applying for the job:
"I have been working on my five-year plan from here on. Since I am a fresher applying for the position at your company, I hope to earn valuable experience from this job and utilize the experience later on in my career. I wish to see myself developing applications for a leading tech giant and this gives me the perfect opportunity to do so.
In these 5 years, I am looking forward to understanding the basics of the job and mastering them. I also want to see how things are being done in a real-world company because theoretical knowledge won't be enough to understand the working culture of the corporate world. I am pretty sure that this is one of the best opportunities I can get at this nascent stage of my career and am looking forward to it!"
Example 2: Applying for a management position:
"This job gives me the perfect opportunity to take my career forward from here on. I wish to see myself leading a large project in the upcoming years and be working as a Senior Product Manager after a period of 5 years. In 5 years, I want to be looking back at this day and be able to say that I had made the correct decision back in the time, which I am sure this is. This gives me the perfect opportunity to be doing so. At my previous job, I have already learned a lot about management and man-management skills, which I hope would be further improved here. And this also gives me a chance to work with industry leaders.
I had also love to know about new and upcoming skills which are required to handle and manage a project efficiently enough these days. I am hoping to improve my digital marketing skills while working here at the company."
Example 3: Be vague yet confident:
"I have done numerous internships in the past and have had tried my best to be learning from those experiences. Now, I plan to test the skills which I have acquired during all these years and plan to improve on them even further in these next 5 years. I want to master the art of developing websites using modern frameworks and work on my back-end development skills as well. I had like myself to develop websites for my own business someday, but that is quite far-fetched at the time. Currently, I want to be going step-by-step.
I want this 5-year journey to be filled with achievements and learning, which would make me adequately prepared to take on further challenges in my life. I hope to be able to prove myself to be a valuable addition to the company during this time."
Example 4: Someone with years of experience under his/her belt:
"I am someone who is highly experienced in the field and I know all the nuances of how a company is being run at this level. In 5 years' time, I aspire to help this company to achieve new heights. I have several ideas to make this possible, with a couple of them being to expand the products to new territories and by undertaking smarter commercialization campaigns. On a personal level, I want to look back at these years as one in which I could use my skills and potential to the fullest. That would give me immense satisfaction.
I also aim to be able to bring in a positive work culture in the company and conduct daily interactive sessions with the employees to know about their grievances, and what they think could be done for the betterment of the company. I am looking forward to active co-operation from all the parties involved."
Example 5: Achieving short-term goals first:
"I have a number of short-term targets in mind that I would like to fulfill before moving on to the more long-term goals. Firstly, I would like to improve on my fundamentals such as man-management, utility management, and resources development. This, I believe will pave the path for me to become a successful manager. In 5 years, ideally, I would like to see myself working as a product manager at an esteemed multinational company, and it is a great boon for me that I am getting the exact same opportunity right over here.
I am looking forward to learning from my colleagues on my new journey. The organization always respects dedication and hard work. I wish to take this as a motivating factor for me, and work towards the betterment of all the parties involved."
Thus, we have taken a look at some of the sample answers to the question. It is suggested, however, not to copy these answers exactly but to take an idea from these answers.
Questions of the same type:
The tips mentioned in the article apply not only to one particular question but a series of other questions as well. Here are a few such questions that may be asked in place of "Where do you see yourself in 5 years?"
Where do you see yourself in 10 years' time?
What are your long-term career goals?
How do you think this role will help you in achieving your long and short-term career goals?
How would you define the term "success"?
What is one aspect of the role that attracts you the most?
Would you be happy if you were working in this company even after a certain period of time?
Conclusion:
Thus, in this article, we have covered all the tips which might come in handy while answering the all-important question – "Where do you see yourself in 5 years?" The examples mentioned in this article can be used for reference but it is not suggested that someone copies the same answer. It might even happen that the candidates can frame a better answer for themselves. In addition to this, one needs to be well prepared to answer the other questions too. Also, one needs to have proper sleep on the day before the interview and be well-groomed and well-dressed on the interview day. Here's wishing you all the best for the interview!
Frequently Asked Questions:
We took a look at some of the most asked questions on the internet about interviews and the question – "Where do you see yourself in 5 years?" In this section, we have compiled a few of those questions along with their appropriate answers.
Question. How important is the question in any interview process? Can I be rejected if I answer this badly?
As already mentioned in the passage, this is an extremely important question and helps the interviewer to get an image of the candidate. A not-so-impressive answer can seriously dampen someone's chances of someone getting the final offer letter. The answer goes a long way in helping the interviewer to determine a candidate's seriousness about the position he/she has applied for.
Question. How to handle stress during an interview?
There are many cases where the candidates have said that they performed disappointingly in the interview due to an imminent stress or "stage fear". One may feel overwhelmed when he/she finally gets the opportunity to be interviewing for a role at a top company. However, it is important to have control over one's nerves to ensure optimal performance during an interview.
Several techniques can be tried to reduce stress during anxious moments. A few of them are: 
Try to stay positive.
Think of the hurdles you have overcome to earn yourself this opportunity.
Accept that few things are not under your control always.
Deep breathing. Breathe in and breathe out, this would help relax your nerves.
Question. How to answer, "Why should we hire you for the role?"
Give an honest answer about what are the qualities you think you possess that make you suitable for the job. Try to back up your technical and academic qualifications with some traits of your personality or behavior. The interviewer needs to get an overall look into your profile as a whole, and he/she should entirely be convinced by the end of your answer that you are the best possible person to whom the job can be offered.
Question. What questions can I ask at the end of an interview?
This is another very important part of the entire interview process. The answer to this question helps the interviewer determine how much one is interested in the job and if the candidate has conducted any research about the company before walking in to give the interview. It is suggested that one should ask a minimum of two questions and a maximum of four, exceeding which can have a negative impact on the interviewer instead. The questions can be asked on a variety of topics including the job profile, the work culture of the company, the details of any ongoing project, etc. A few questions that can be asked to the interviewers at the end of the interview are:
What is your most memorable moment at the company?
What, according to you, is an area where there is a scope of improvement?
Should I keep anything particular in mind while working at the company?
What is done by the company to ensure accountability among its employees?
Where Do You See Yourself In 5 Years With Examples?