If you were to name three sports brands, Nike would probably be one of them. Nike is recognized as the most prominent sports brand in the world, and for a good reason. Whether you think about its product quality or popularity among celebrities, and common folks alike, Nike is in a league of its own. Let us know When Was Nike Founded? Nike History.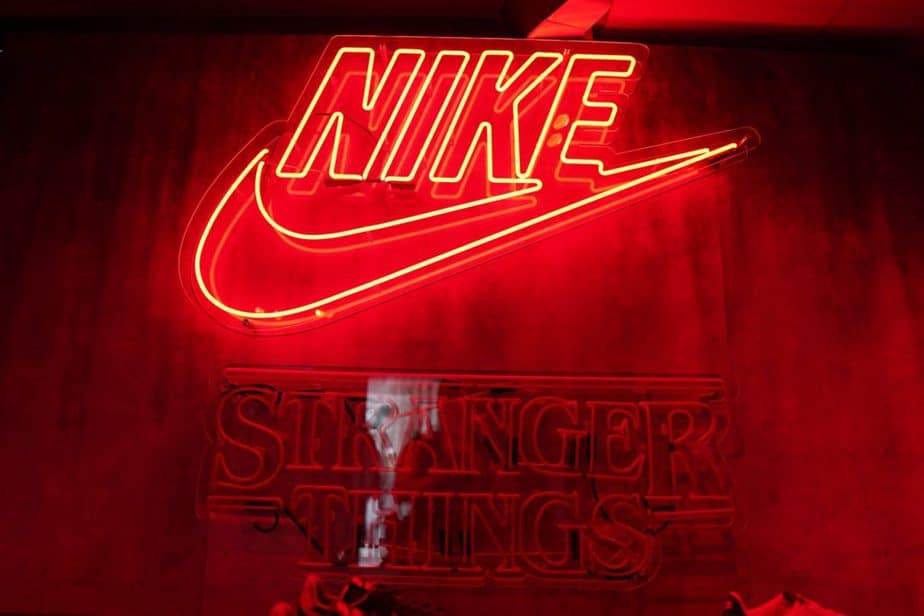 Nike History
When Was Nike Founded? – Origin
Nike, then known as Blue Ribbon Sports (BRS), was founded by Phil Knight and Bill Bowerman on January 25, 1964. However, this isn't the usual story of two friends starting a business. They first met during their time at the University of Oregon. Phil Knight was a track athlete, while Bill Bowerman served as the coach. Apart from coaching the team, he was interested in making the best shoes for the athletes. 
Phil Knight was among the first students to try Bill Bowerman's shoes. Another famous student to do so was Otis Davis, who went on to achieve Gold in the 400-meter dash race in the 1960 Olympics while wearing shoes made by him. Phil Knight then studied MBA at Stanford Graduate School of Business, where he wrote a paper on shoes relating to Germany and Japan. 
In this, he suggested that the production of running shoes should move from Germany to Japan, as labor was cheaper in the latter country. 
He turned this theory into reality in 1962, when he began importing Tiger shoes. The shoes were manufactured by Onitsuka Co., (now known as Asics) into the U.S. Upon receiving the samples, Phil Knight sent two pairs to Bill Bowerman, who not only ordered the Tiger shoes but also offered to become his partners. The two entered a partnership on January 25, 1964, leading to the birth of Blue Ribbon Sports.  
Evolution
The company initially operated in Eugene, Oregon, and in its first year, it sold 1300 pairs of Japanese shoes grossing $8000. By 1965, it had reached $20,000 in sales. The following year, BRS opened its first retail store that was located in Santa Monica, California. However, not everything was fine in the company. BRS and Onitsuka Co. were gradually souring, and they split in 1971. BRS changed its name to Nike Inc., in 1978. 
However, the company's highly recognizable "Swoosh" logo was used long before that, on June 18, 1971. The design was made by Carolyn Davis for a total of $35. She was then studying design at Portland State University. Phil Knight initially didn't like the logo, but that changed eventually. So much so that he gave Carolyn Davis 500 shares of the company in 1983. The company went public in 1980, and today those shares are worth close to $1 million. As of 2022, Nike is valued at $161.48 Billion.
Major Factors Behind Nike's Success
One of the company's initial successes can be attributed to its Tiger Cortez shoes. The next major success for the company was its Waffle Trainer shoes. Bill Bowerman first had the idea of making such shoes while eating a waffle, hence the name. The product did great business for the company not just in its year of release but also for years to come. 
When you talk about Nike, it's hard to not talk about their sharp campaigns. For instance, their super popular tagline, "Just Do It". Almost everyone knows their tagline, but lesser people know that those were the last words of infamous American murderer, Gary Gilmore. The company is also famous for its celebrity endorsements. Several popular athletes including, Tiger Woods and Kobe Bryant have been with Nike at some point in their careers. 
The most successful signing for the company, without a shadow of a doubt, has been that of the legendary American basketball player, Michael Jordan. In 1984, the star player hoped to get a deal with Adidas before Nike managed to convince him. He was promised $5,00,000 a year for five years, two Mercedez cards, and shoes as per his requirements. 
The first Air Jordan was made for him, and he wore it during this time with Chicago Bulls in 1984. It was released to the public in 1985, and it was an enormous success. Since then, there have been multiple editions of the shoes. The latest one, Air Jordan XXXVII, was released in 2022. In 2018, Air Jordans generated $2.8 billion in sales, so you can evaluate how successful it is.
Controversies
Despite being the top sports brand in the world, Nike has been a part of several controversies over the years. Phil Knight has always been a huge believer in producing quality shoes for cheap. So, while its factories were initially based in Japan, it moved to countries like South Korea, China, and Taiwan as it was even more affordable for the company. Later, their focus shifted to China, Indonesia, and Vietnam. 
In 1991, American activist, Jeff Ballinger published a report exposing the working conditions of people involved in Nike's operations in Indonesia. Expectedly, this became a major issue, and Nike took steps to fix that. The steps included increased minimum wage for factory workers and increasing monitoring of factory conditions among others. 
Another controversy that deserves special mention here is the one concerned with the American civil rights activist and football quarterback, Colin Kaepernick. On December 18, 2016, he took a knee in protest of racial injustice before the San Francisco and Atlanta Falcons match. Some people appreciated his actions, while some didn't. However, Nike had previously revealed him as the face of their brand on September 3, 2018.
The company featured him in an ad that had its picture with the text, "Believe in something. Even if means sacrificing everything" along with their tagline, "Just Do It". This did not sit well with many fans, and they showed their disapproval by taking videos of themselves burning their Nike shoes. However, this didn't result in poor sales. If the stock value is anything to go by, the campaign turned out to be a positive for the company.
When Was Nike Founded? – Nike History