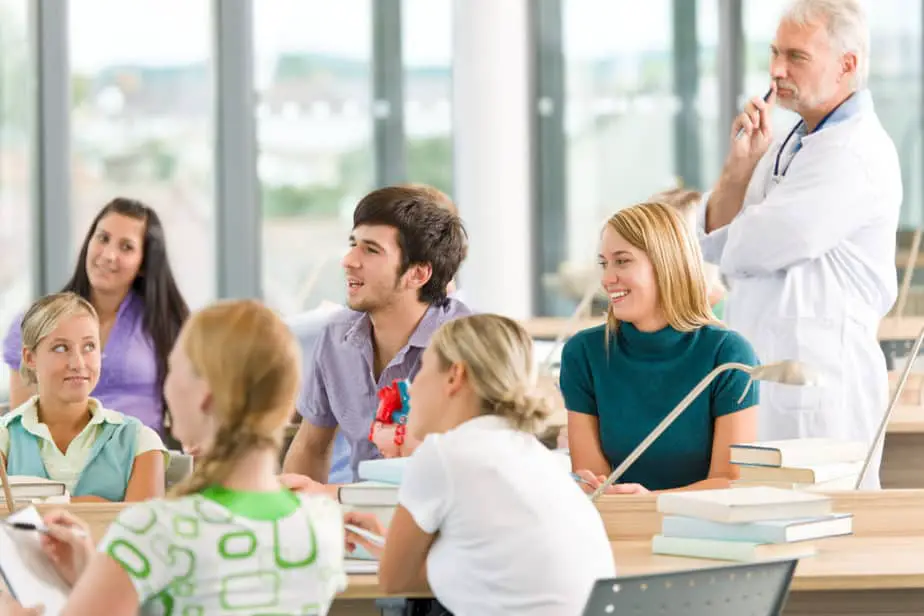 After sending out your application to a couple of medical schools you have been dreaming of, there will be a period where everything comes to a standstill. The period between sending your application and waiting to get an interview invitation can often be stressful and a test of your patience. It is natural to check your mail several times in hope of receiving an invitation for the interview. You want to know whether all your hard work in filling out the primary and secondary applications was successful or not. Today's article- When to Expect Interview Invitations For Medical School?
When to Expect Interview Invitations For Medical School?
There is a lot of suspense created around the topic of when to expect interview invites from medical school? People have even gone to the extent of creating a "Turkey Day Rule", which states that if you haven't received an invite by Thanksgiving, then probably you should give up on waiting for it. But this rule is rebutted as many students received their interview invites after Thanksgiving.  
There is no universal timeline as to when you can expect an interview invitation from medical schools. With way too many applications received by medical schools every year, students should anticipate a year-long application process. You can visit the website of the medical school you have applied for and check if they provide a specific timeline for the admission process. 
Generally, medical schools send interview invites on a rolling basis until all the seats available are filled. Some candidates receive the invite in late July, while others receive it in January. However, the majority of interview invites are sent between September and January. Every school has its own way of handling out invites. Three methods are followed by schools while sending out medical school invites-
Truly Rolling Process- In this process, the schools start by sending out invites to strong candidates one by one, until the seats are filled. 
Rolling Process in chunks- In this process, the schools start by inviting all their favorite applicants who submitted their application in July, followed by inviting favorite applicants of August and so on. 
Extending invitations in bulk- Unlike the above two methods, some schools wait until a particular date to extend invites in bulk. 
It is observed that students who receive interview invite in the early months are most likely to get into a medical school, compared to students who do not receive invites until later months. Early interview invites are always a positive omen. However, it is a known fact that very competitive students are at a better place in receiving invites compared to low achieving students. 
Things to Consider While Waiting For Medical School Interview Invite in The US 
The US has a very variable and strict evaluation system that goes on for a longer period. Every year, nearly 50,000 aspirants apply for 200 medical schools in the US. Evaluating all of these applications to find the deserving candidates eats away a lot of time. The medical school should evaluate all the documents sent by each individual. These documents include- CV, test scores, transcripts, recommendation letters, application essays, and so on.
Verifying each of these documents received from several applicants is not an easy task. The application reviewers face a hard time in reviewing the documents in a faster manner while giving fair evaluation to every applicant. 
Medical schools in the US follow one of the three above-mentioned methods while sending invites to students. Competitive candidates who submit their application at the start of the admission cycle and show an inclination towards the vision and values of the institute are most likely to receive the interview invite in the early stages of admission.  However, this completely differs from school to school and one shouldn't worry if they haven't heard from the school in the early months.  
In some cases, despite the candidate applying at the start of the admission cycle, he/she wouldn't be hearing anything by December. This is because, after the medical school reviews the application, and finds it competitive but not competitive enough compared to offer an immediate interview invite, they will place the application in the category of pre-interview hold.
You can still hope to hear from them until December but can't really contact the school asking about the status of your application. Though waiting around patiently to hear from school builds up your anxiety, contacting them to know the status of your application might reflect poorly on your ability to manage stress, which is a much-needed trait in the medical profession. 
Medical School Interview Invite- When is it a matter of concern?
If you haven't received a secondary application by the end of December, then you should probably give up hope on hearing from the school. Unfortunately, you couldn't make it to medical school. But you can make things better by putting out a more competitive application for the succeeding year's admissions. 
On the other hand, if you have submitted your secondary application by December, certain things will increase your chances of making it to the interview process.  
If you have contacts with the alumni of the program you wish to seek admission to, who can speak of your suitability to the course, you can ask them to recommend your name to the Dean of admissions on your behalf. This works great especially when the alumnus is a scholar of that particular establishment. 
If you know nobody from the alumni, you have an option of writing a letter of intent and updating it on your application.  
With January right around the corner, the chances of you hearing from the medical school gets lower and lower. So, instead of obsessing over why your application got rejected, you should focus on setting things right for the next cycle of admission. 
What Can be Done While Waiting to Hear From The Medical School?
Waiting is inevitable when you are submitting your application for admission to a medical school. Only a few lucky people receive the interview invitation in the early months of the admission cycle. There will be ample time for you once you submit your application. Sitting idly waiting to hear from the medical school might just increase your stress and add up to your apprehension.
So, instead of having sleepless nights thinking about this, you need to focus on diverting this stress to improve your productivity and performance. You need to engage yourself with volunteering work and take up positions that add up to your experience. In short, you need to undergo the process of professionalization. Here's a list of things that you can indulge in while waiting to hear from the medical school. 
Since the medical profession is a stressful job, you can use this time to work on compartmentalizing your stress. 
Next, you can utilize this time to improve your own health. Focus on yourself and prioritize your physical and mental well-being. Doing this will help you in managing your stress and brings you to your best form when you receive an interview invite. 
Once you get into medical school, you need to devote your complete time to residency and practice. So, make use of this little time in between to spend time with your family and friends to strengthen your interpersonal relationships. 
Additionally, you can focus on staying connected with the medical community by doing clinical work, volunteering, etc. This will just add up to your experience and keep you in a better place when you reapply for medical school next year. Continuing to contribute to the medical field will show your dedication and puts you on the list of competitive candidates. 
What Can Be Done If You Haven't Heard From The Medical School?
Unfortunately, if you haven't heard from the medical school, all you can do is retrospect what must have gone wrong and be better prepared for the next admission cycle. As mentioned earlier, you need to associate yourself with the medical field and focus on gaining more experience and enriching your knowledge in this field. 
While keeping yourself occupied with work, you also need to review your application and understand what led to your application getting rejected. Go through all the documents that you have submitted with your application and focus on the aspects that need to be worked on. Simply, you need to focus on the weak points that lead to your rejection and make your application competitive enough to secure your admission to the medical school. So, here are certain things that you can work upon.
MCAT- Check the previous year's MCAT scores of matriculants from the school you have applied for and compare them with your score. You can get hold of this information from the school's website or from the MSAR website. If your score isn't competitive enough, then you might consider taking the exam again. You can skip this process if the school you have applied for doesn't consider the MCAT score.
GPA- Before applying for any medical school, you need to make sure that you meet the school's GPA requirements. Compare your GPA with that of last year's matriculants. If your GPA is relatively low, then you might consider taking up extra courses to boost your score. However, you should note that you cannot bring a substantial change to your GPA.
LOR- Once your application gets rejected, you also need to focus on revising your verifiers. Though you won't have access to the content of the LORs, you can rethink who you chose to be your verifiers. Often people reach out to their favorite professors to get LORs. But, before choosing a verifier, you need to consider their potential strength in writing individual references. 
Conclusion
Each school has its own method of processing the applications and the wait between you submitting your application and hearing back from them is inevitable. Instead of thinking about what can go wrong, you can step aside and let the process play out. 

When to Expect Interview Invitations For Medical School?