It's now 21st century and we as human beings has come to far when it comes to technology. From landline phones to smartphone, from cable antenna TV to dish TV and so on. No when we talk about transportation we have already established so much that you just have to click on your phone and your transport vehicle reach out to you automatically and what did you do, nothing just one click. LYFT Inc. Is a California-based Corporation transportation services company. It was developed in 2012. So, it is a mobile application just like other transportation applications that as Uber, Ola, Rapido, and so on which serve or provide you with transportation and offer cars, and motorbikes to hire and deliver food.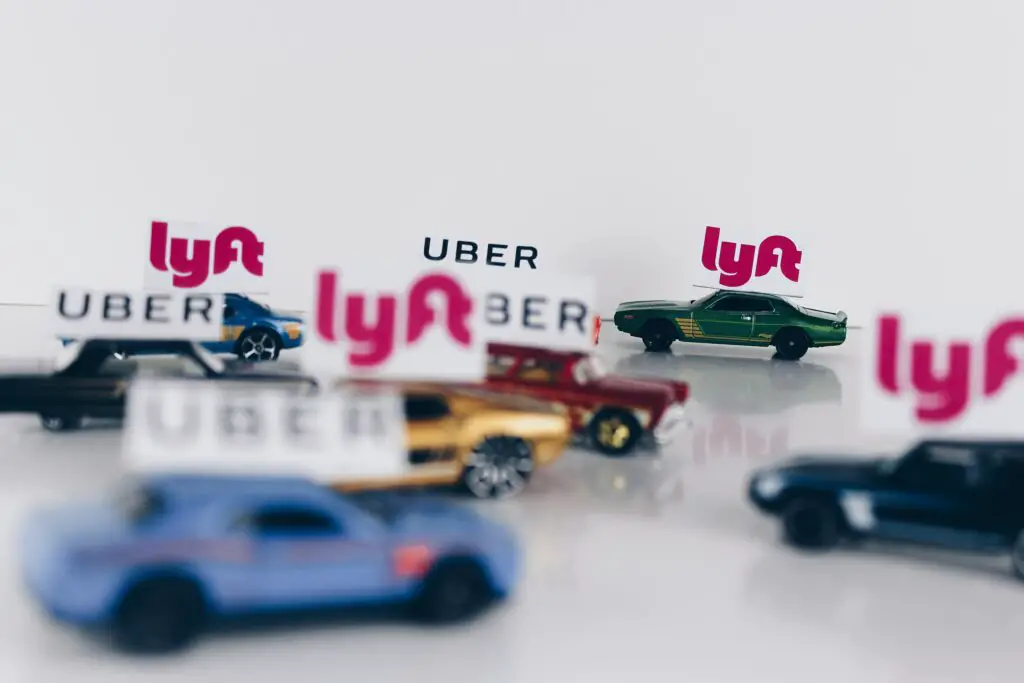 What Is LYFT?
Lyft is an extremely convenient source of transportation.  For example, a group of friends leaving a party & heading to their homes, now instead of booking cabs individually, they can just book one common cab, with the same driver who will drop them according to their destiny.  Isn't it amazing?
Moreover, it provides you with full security as it gets tracked by the company. 
Steps To Use Lyft?
First, go to the play store or app Apple Store and get the app ( LYFT ) installed.
Now, allow Lyft to access your mobile device's location, or otherwise, you can set your location manually and according to your destination.
After accessing your location, the application will further ask you to fill in your details such as your name, mobile number, email ID, etc.
Once you have registered properly, the application will show you LYFT terms of services which you have to read carefully and patiently and then select ' I AGREE'. 
Now you can book a cab.
Adjust your map which is shown on your home screen.
Then enter your destination location and do check out the rating or driver's profile, so that you can easily and securely reach your destination.
You also have the option to call your driver for clear communication about the travel, payment amount, etc.
 Now when you arrive at the location you select your payment method which could be either cash or online mode. 
What Is A Lyft Ein Number? 
Before acquiring all the knowledge about LYFT EINs we need to understand all about EINs first. 
An EIN no. Which is also called an employer identification number is a 9-digit number that is officially assigned by IRS ( INTERNAL REVENUE SERVICES). The purpose of having an EIN no. Is to act as an identification number for your businesses. This number is as essential as the TIN and keeps the record of tax payments of your business.
Why Is It Important? 
EIN no. Is used to track down all the tax files for the firm and this is not only for businesses that have quite a good amount of employees but also those that do not have employees. It works as social security number to file your tax return for the organization. 
Process Of Getting An Ein Number?
Send the application form to IRS.
You can only apply in three ways:
Online 
Fax 
Mail 
Trust 
Estate 
LLC ( limited liability company)
Corporations 
Partnership 
Sole protector 
Give proper and accurate information about members of your business.
Describe the reason why you are requesting EIN no. 
Provide a physical address and phone no. For your business.
Review your application carefully. 
Conclusion
These are important and well-researched.  Information about LYFT EIN no. All the informative and essential content is fully covered within this article. The things you need to do is, be kind of aware about the IRS Policies and the information it gives regarding and kind of business .
Faqs
Q:- How can I find my EIN number? 
A:-  You can search or ask the internal revenue services to find your EIN number. They call the business and specialty tax line at 800-829-4933.
Q:- How should I verify my EIN no. Online? 
A:– yes,  it is possible to verif your number is online just contact the employers. But if you are particularly looking to verify your LYFT EIN no. The best thing you should do is to check the tax-related portion in the driver's account.
Q:- How to get paid from Lyft? 
A:- Tap on your LYFT driver app, and you can get your cash or earnings in the earning tabs. 
Q:- why do you need another company's  EIN? 
A:- Another company's EIN is used to verify your entity. EIN is used to identify the existence of a company by many other institutions and organizations.
Q:- How can I contact LYFT corporate? 
A:- The LYFT's corporate headquarters are located in California, downtown San Francisco in the financial district.
The address of LYFT is 185 berry street, suite400, San Francisco – CA 94107.
What Is LYFT? – Know More