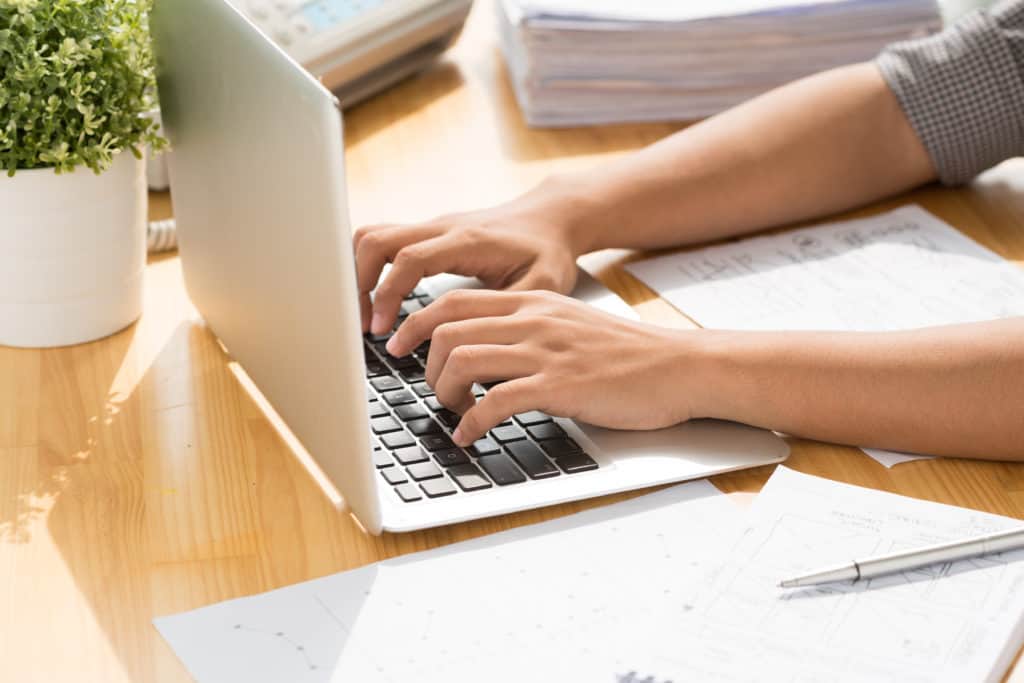 Data Entry
Today's article is all about Data Entry. What is Data Entry? It is a type of clerical work where a person has to enter and organize data by various means like voice recording and typing data where they have to verify, edit data into electronic bases. These jobs can be done on work from home basis or at the office location depending on the company. This job pays the typing speed of a person. The faster you type, the likelier you are to earn more money in this field. If you are a data entry operator you can work in various fields such as finance, retail, healthcare, transportation, etc. 
Types
The following are broadly different types of data entry jobs and roles. 
CLERICAL WORK – This work mostly includes inputting information from one format to another it can be either numeric or alphabetical. This is usually done via keyboarding. 


TRANSCRIPTION – This is a word-based work, where there the main focus is dealing with words instead of numbers. Here the person has to listen to recordings and transcribe that information into reports or other documents. 


KEYER – This work mostly includes converting data from hard copy into computer-based soft copy. By scanning data and figures into electronic systems from paper documents. 


WORD PROCESSING/ TYPIST JOB – This job includes typing for entering information for reports and text documents. 
Skillset and Job Requirements
Most data entry jobs require a high school diploma for starting out however, some companies might require a bachelor's degree too. Being able to use data entry software is an important prerequisite too. Like Microsoft office and Microsoft spreadsheet. A person should be: 
Self-Motivated 
Detail-Oriented 
Fast Typist 
Deadline Oriented 
Technologically Adequate 
Be of good temperament in regards to the office environment. 
Have a knack for accuracy. 
Should be familiar with administrative responsibilities and duties. 
Good grammatical skills, knowledge of correct punctuations and spellings.
A typical job of data entry will require a person to do the following: 
Preparing, sorting out, and verifying data to enter it into the computer. 
Reviewing data for errors and probable blunders to make sure that the data entered is free of mistakes. 
Creating data backups, in case the files get corrupted 
Research about incomplete documents and obtain the missing information 
Report generation and storage of data in proper locations. 
Scanning of documents and printing of the files required. 
Keeping the information confidential. 
Adhere to data integrity and security policies. 
Avoid and address any malfunctions regarding office equipment. 
Data Entry Salary
Hourly wages for a data entry job range from $10 to about $17 hourly. The higher amount is being paid to the more skilled and experienced operators. The average salary is about $12 an hour. The salaries might vary if there are additional responsibilities to the job such as performing customer service tasks or administrative office duties.  In some tourism and hospitality sectors, a data operator may be required to keep a track of client bookings, reservations, and cancellations. With extra duties may come extra money too. 
Here is a sample enclosed for the data entry certificate:
Certificate of Experience
DATE: (XX/XX/XXXX)
TO WHOMSOEVER IT MAY CONCERN,
This letter of experience is to certify that Mr./Ms. XYZ has been a competent member of our data entry team from xx/xx/xxxx to xx/xx/xxxx. 
In this time span, we have found them to be sincere and hardworking with more than satisfactory capabilities. They were dedicated to their data entry duties and found them to be pleasant and respectful with their peers and seniors. 
Their major responsibilities were to enter and update data into the computer, scan and verify data, make data reports, and compare data. 
We would consider this working tenure a successful one and wish them prosperity in their future endeavors. 
Sincerely, 
General Manager 
(Company Name)
Conclusion
Following an increase in digitization, data entry jobs open up employment opportunities for people. A lot of companies are looking for people to build their databases. Also increasing opportunities for freelancers as it's cheaper for the companies to outsource the data entry work to independent contractors and freelancers rather than doing it on their own. In addition to all that the cost and exertions that are prerequisites to gain skills in a data entry job are far less when compared to other jobs. 
What is Data Entry?- Skills, and Job Requirements