If we look at history we will find many exceptional people who despite having thousands of hurdles in life, stood up and fought with robustness and wrote their names on the pages of history. These legends are inside the hearts of people and deserve pure respect. These people were left with nothing and yet made everything from nothing. One such personality is Travis Freeman. Travis Freeman, the man, the legend. He has been the inspiration and mentor of many people. The boy lost his vision and yet he played for his high school football team and emerged as a hero. His life journey has been no less than a miracle and his determination to fight and make his mark has been genuinely exceptional and commendable. People like him show us that no matter what happens, we just cannot stop fighting our battles even if the goal seems far away and impossible to achieve, we have to fight till we reach our goal. Travis never thought that one day he would serve as an inspiration to countless people and will cement himself as a true warrior for generations to come. It was the legend of Travis Scott that attracted Toni Hoover to write a script on his life and director Dylan Baker, to bring it on the silver screen as "23 Blast." So what caused Travis Freeman to go blind? It was a serious sinus infection called Cavernous Sinus Thrombosis (CST). It is a very rare but extremely dangerous form of sinus infection with a mortality rate of about 8.3 %. Around 1 in 3 people die from this lethal condition. It affects about 5 in 1 million people.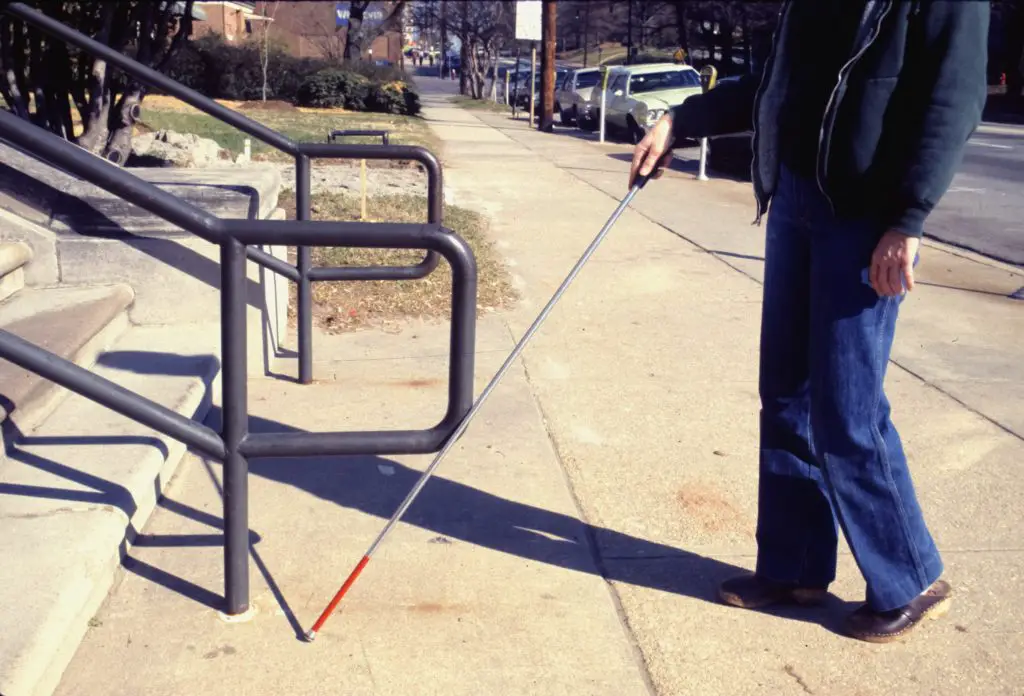 What happened? 

 Life was going pretty fine for Travis Freeman, who grew up in the small town of Corbin, Kentucky, Travis was just a normal 12-year-old high school student who was like the other boys of his age, had some dreams and passions. He was fond of playing football; he grew up playing it and was a good football player. Then on one unfortunate day, he got a headache. Brushing it off as something normal, Travis continued his day. When the headache persisted for a few more days, his parents took him to a doctor. After seeing various doctors, the conclusion was that it is just a normal headache and would be gone in a few days. Travis continued to endure the headache for nine straight days, on the morning of the tenth day when he woke up, his pain was gone but he felt that something was wrong, his left eye was hurting. After some time it began to swell. Travis then went to an Ophthalmologist. The doctor thought it was just an eye injury but he couldn't find anything in his diagnosis, he told him to put some ice on it and wait till the morning for the swelling to go away. The next morning swelling has gone worst, he rushed to the doctor and the infection was found behind his eye. Travis was rushed to the University of Kentucky hospital. Various tests ran on him and it was eventually found out that he had Cavernous Sinus Thrombosis (CST). It was very devastating for his family to hear this news. Cavernous Sinus Thrombosis is an extremely rare and dangerous disorder. He was immediately shifted for surgery, and fortunately, it was a successful surgery but it caused him to lose his eyesight. He was the second case in the whole world where the sinus infection affected only the portion of the eye. It was a tremendous change for him. He went from 20/20 vision to no vision in less than two days. His life was different now and he had to learn even small things like walking, eating, changing clothes, all over again. All the skills he learned to till the age of 12 were of no use to him. With the help of his family and friends, he overcomes all the obstacles he endured. He decided that he can't let his passion die and decided to play football. With the help of his coach Farris, he became part of his football team again. Farris convinced his parents and made a plan for him to play again. In August of 1994, he became the first blind football player in America. His story illustrates ultimate confidence and serves as an inspiration to this date. 
What is Cavernous Sinus Thrombosis?
Cavernous Sinus Thrombosis is a disorder in which there is a formation of a clot in the brain's sinuses. It affects 5 in 1 million people every year. Newborns are at higher risk of it. It can cause in newborns due to sickle cell anemia, iron deficiency, infection, etc. It is a clot in one of the veins of our brain. This can cause swelling of the optic nerve. It can damage the nerve and can cause the loss of vision. In adults, it can be due to cancer, the problem with blood clotting, obesity, intracranial hypotension, and others. This disorder can be caused due to trauma, or infection and can spread from one part of the face to the skull or any other part of the body. The symptom includes headache, loss of consciousness, seizure, coma, loss of vision, and loss of motor skills. It can be treated in the following ways –
Using various Antibiotics
By taking Anticoagulants
Surgery
Antiepileptic therapy
Prevention – Avoid smoking, exercise daily and eat healthy food (fruits, vegetables) and have a low-fat diet. 
Some More Information 
Travis wrote an autobiography on his life, Lights Out – Living in a Sightless world.
A movie was made about his life, "23 Blast" where the character of Travis was portrayed by the actor Mark Hapka
Travis married Stephanie Taylor on July 25, 2015.
Travis runs a foundation called The Freeman Foundation that works with the sole purpose of supporting other people with disabilities.
His friend and supporter Jerry Baker was paralyzed in an accident and died after a few years from complications.
What caused Travis Freeman to go Blind?- Know More