Nowadays, finding the preferred job is difficult, or any job. Some big companies are helping people to find a job, and are generating employment. The jobs they are generating are in bulk and easily available. They do not need any higher education or an experienced individual. The companies that are generating these types of jobs are Amazon, Walmart, UPS, and some other companies. It helps the people in need of jobs urgently and also they receive timely pay and benefits. As they are getting these jobs, the duties are not easy to complete, you have to work tirelessly to complete your job, work long hours. A job like this is the job of a UPS Package Handler. It is a job that provides you timely salary, benefits, etc., and also wants an equal amount of work. Let's know Ups Package Handler – Job Description Salary.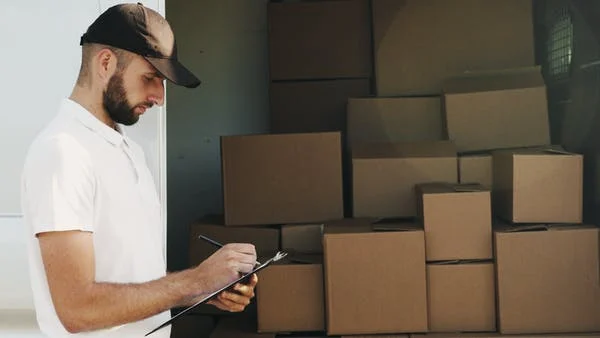 In this article, you will understand the job of a UPS Package Handler, its salaries, duties, how to become, and other details.
UPS (United Parcel Services) is one of the most famous parcel services in the United States, has a job called as Package Handler. Package handler is a job that has high importance to the company. The package handlers are supposed to be in charge of handling packages, sorting the packages as required, loading and unloading them, etc. They are the backbone of the company. They get many benefits and timely salary, and other things. You need to have some kind of experience in the field to get this job easily or sometimes you could get a job without any experience. You also need to meet the requirements of the company to get the job. You should have some skills and qualities like excellent communication skills, hardworking, team player, trustworthiness, detail-oriented, fit, and some others.
If you want to get detailed information about the UPS Package Handler job, its duties, salaries, and other important details, then you will find these details in this article. So, continue reading.
UPS (United Parcel Services) Overview
You should know some basic information about the company which will help you to understand a little about the company and also help you to pass the interview. The following list consists of some of the basic information about the company. 
UPS was founded by James E. Casey in 1907 and was known as the American Messenger Company.
UPS is the world's largest package delivery service.
UPS's headquarter is situated in Sandy Springs, Georgia, United States of America.
UPS has around 11.5 million customers and UPS delivers around 5.5 billion packages in a year.
UPS has more than 450,000 employees.
UPS is doing its job in more than 220 countries and territories. 
UPS has more than 1800 working facilities.
UPS's main competitors are USPS (United States Postal Service) and FedEx.
The Hiring Procedure at UPS
There is a set of simple steps to the hiring process you have to follow. The following are the steps to be followed:-
Applying- You have to apply for the job of a UPS Package Handler on their online website. Register yourself for the job and start filling the application form. Give your basic details and select the job of a UPS Package Handler and submit. The mentioned phone number and email address will be used to contact you.
Interview- After the recruiter contacted you and asks you for the interview with a date and location accept it and start preparing for the interview. Research the interview patterns of the company and the basic information of the job. You will be interviewed in the facility and the interview will not last longer than 10 minutes. You will be given a tour of the facility or the warehouse. 
Training and Orientation- After the interview, you will be called for orientation in which the company members will explain to you the working methods, patterns, rules regulations, and other important things that will be discussed. You will be getting your time shifts in the orientation and after that, your training for the job will start.  
Common Interview Questions
The following list will give you a hint of some of the common interview questions asked in the interview. The list is below:-
1. Why UPS?
Answer-Tell them the company's accomplishment, and why you wanted to work for a great company like this one. 
2. Why should we hire you?
Answer-Tell them about your experience (if any) or tell them about your qualities and skills that will help the company to grow.
3. What are your strengths and weaknesses?
Answer-Tell them your strengths that will be related to the UPS Package Handler job. For your weaknesses, tell them about any weaknesses and how you are trying to change them.
4. Are you a team worker or do you prefer working alone?
Answer-Always answer that you are a team work because you have to be working in a team-oriented workplace. 
5. From when are you available and what shift is preferable for you?
Answer-Tell them that you can start immediately and you are flexible with any shifts. But if you prefer morning or night shifts because of your reasons, you could tell them your preference.
What Are The Requirements To Get A Job As An UPS Package Handler?
Some requirements are needed for the job of a UPS Package Handler. Before joining, you need to check those requirements and make sure that you are eligible for the job. In the requirements, there are qualities, skills, and some other things. 
Firstly, you have to be 18 years old or older. UPS does not hire an employee who is under the age of 18 years. Also, some experience in the same field could land you this job easily. You need to have some skills like excellent communication, attentiveness, detail-oriented, hardworking, team player, problem-solving, decision making, organizational, management skills, working in a fast-paced environment, etc.
You also need to have some qualities like adaptability, punctuality, trustworthiness, agility, fast learning, dedication, motivation, politeness, responsible, and flexibility with shifts. You also have to work long shifts sometimes.
The minimum qualification you need to apply for this job is at least a high school diploma, or any other equivalent certification like GED (General Educational Development). With higher education, you could get this job more easily. 
What are the duties you have to do as a UPS Package Handler?
There are many duties and responsibilities of a package handler at UPS. They are listed below:-
Loading and unloading items and packages carefully.
Make sure the products are safe and sound. 
Lifting and moving heavy items from one place to another.
Sorting and filtering different items as required.
Doing every work given to them according to the superiors.
Following rules and regulations of the company.
Working quickly and efficiently.
Being healthy and fit.
Try doing the work with less or no supervision. 
Using different machines for moving large items like a forklift.
Communicating with every superior personnel before doing the task or making a decision.
Labeling and scanning the packages to group them.
Wearing the proper uniform of the company.
Make sure the working area is clean and other employees are not littering.
Make sure every package are in their required places with no damage and are not delivered to the wrong address.
Working as a team to do work efficiently.
Make sure everyone is safe during work and take every precaution.
Working conditions and environment of a UPS Package Handler
The working conditions and environment of this job could be different for every individual. As every individual has different comforts. Normally, the environment this job has is very fast-paced and tiresome, but many individuals do not mind it and efficiently do their work. 
You need to lift heavy items of at least 70 pounds without any help every day. Sometimes you have to do the work with or without any supervision. You need to work long and tiring shifts which could affect your personal life. You will get holidays but have to work extra in peak seasons like Christmas. You have to work with many different types of people who could have different traits and could make your work difficult. 
You have to work 20 to 40 hours per week depending on your shifts. You would be working 5 days per week excluding the weekends. You may need to work longer in the holiday season like Christmas and Thanksgiving. The shifts always change due to the random increase and decrease in orders. 
What Will Be The Salary And Benefits Of The UPS Package Handler?
As the job is very difficult and tiring, you will get a decent salary and many benefits. The average salary of this job is ranging from $14 to $17 so, the average salary you will get would be around this much. The minimum salary would be $12 and the maximum salary would be $25. So the average yearly income is around $29k and the highest and minimum salary would be around $24k and $34k respectively. The starting average salary of this job is around $11 to $13. The method of payment will be weekly and not biweekly.
There are also many benefits to this job. There are insurance and health benefits like Health, Dental, Vision, and Life Insurance. There is financial and retirement plans like 401k plan, retirement plan, and pension plan. There are leaves allowed which are Maternity & Paternity Leave, unpaid leaves. Other benefits are paid holidays, sick days, employee discounts, job training, and professional development. 
There is also a good chance to get experience and to improve the experience. You will also have a good physique and workout because of the work you will do in this job. You could also learn new skills and qualities. These things will help you build your career and help you get future jobs easily.
Advantages of Working as a UPS Package Handler
Working as a UPS package handler comes with many advantages. All of the main advantages are listed below:- 
Working this job will give you many benefits which other jobs could not give.
You will receive your salary on time with the weekly method.
There are paid leaves available.
You could easily build up your physique due to the hard work and working with heavy items.
You will be getting a good chance to gain experience in a fast working environment.
There are only 5 working days per week.
The experience of working this job could increase the chance of getting better jobs.
You can work on your skills and qualities while working this job.
The work there is very energized, and best for fit and energized individuals.
For many individuals, the work could be easy as the work is not very complex, and there is a clear sense of purpose.
Disadvantages Of Working As An UPS Package Handler
Some disadvantages come when working this job. They are listed below:-
The working hour and shifts are long.
The timing of the shifts is always changing due to random increase and decrease in orders.
This job is only for energized and fit individuals, as you have to work nonstop and lift heavy items.
The employees get weak and numb doing the work nonstop.
The breaks are not long enough. 
Due to the work being dangerous, there could be some accidents if the work is done without any precautions. 
Conclusion
Like every other job, this job is also not for everyone. This job is preferred for fit and healthy people who are ready to work tirelessly. The procedure of getting this job is simple and the work is also not very complex. The salary is decent with many benefits. People who are trying to earn money and do some difficult work, then this job could be your best option.
Frequently Asked Question 
1. What type of person is best suited for this job?
Answer-A fit and healthy person would be the best-suited person for this job.
2. What will be the starting salary?
Answer- $11 to $13 is the average starting salary.
3. Is there any accounting work in this job?
Answer-No, there is no accounting work.
4. What is the method of paying salary?
Answer-The method is biweekly.
5. What would be the annual salary of this job?
Answer-The average annual salary is around $29,000.
Ups Package Handler – Job Description Salary